Show User Social Media
Hide User Social Media
Joined

Sep 8, 2006
Messages

16,660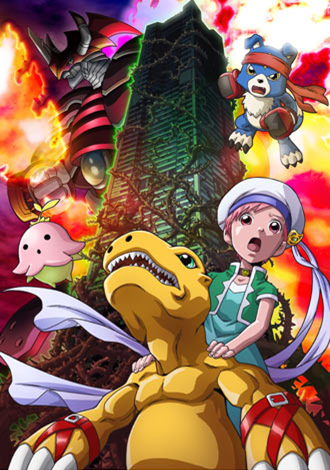 It's December 9th, which is the release date of the Digimon Savers movie, Digimon Savers the Movie: Ultimate Power! Activate Burst Mode!!
Prior bits below may have been used before in prior anniversary articles...
The Toei Anime Fair, where previous Digimon movies had premiered ended a few years prior. The final fair had the Frontier movie, which was the last theatrically released Digimon movie prior to the Savers film.
Because of this, the Digimon Savers movie premiered as part of a double feature with Pretty Cure Splash Star Tic-Tock Critical Moment.
The movie is only 20 minutes, but has a different mood to it with the human characters missing for much of it, with the only main character evolving being Agumon towards the end of the film, also allowing viewers to see ShineGreymon: Burst Mode roughly a month before he would appear in the show.
It's shortness makes it an easy watch as an 'extra episode' of Savers. And the movie had some relevance to the franchise at large recently, with the main villain Algomon repurposed and reused in Digimon Adventure: in a number of episodes.
We did
a breakdown of the Digimon the Movies box
a few years ago. This contains the Savers movie.
The Movies Box got split apart into singles a few years ago, and the Savers movie (with the Frontier movie) disc is available, as is the movie full box: (Affiliate links)
Digimon the Movies Blu-ray Box
Digimon Frontier & Savers Movies Blu-ray