Show User Social Media
Hide User Social Media
Joined

Sep 8, 2006
Messages

17,401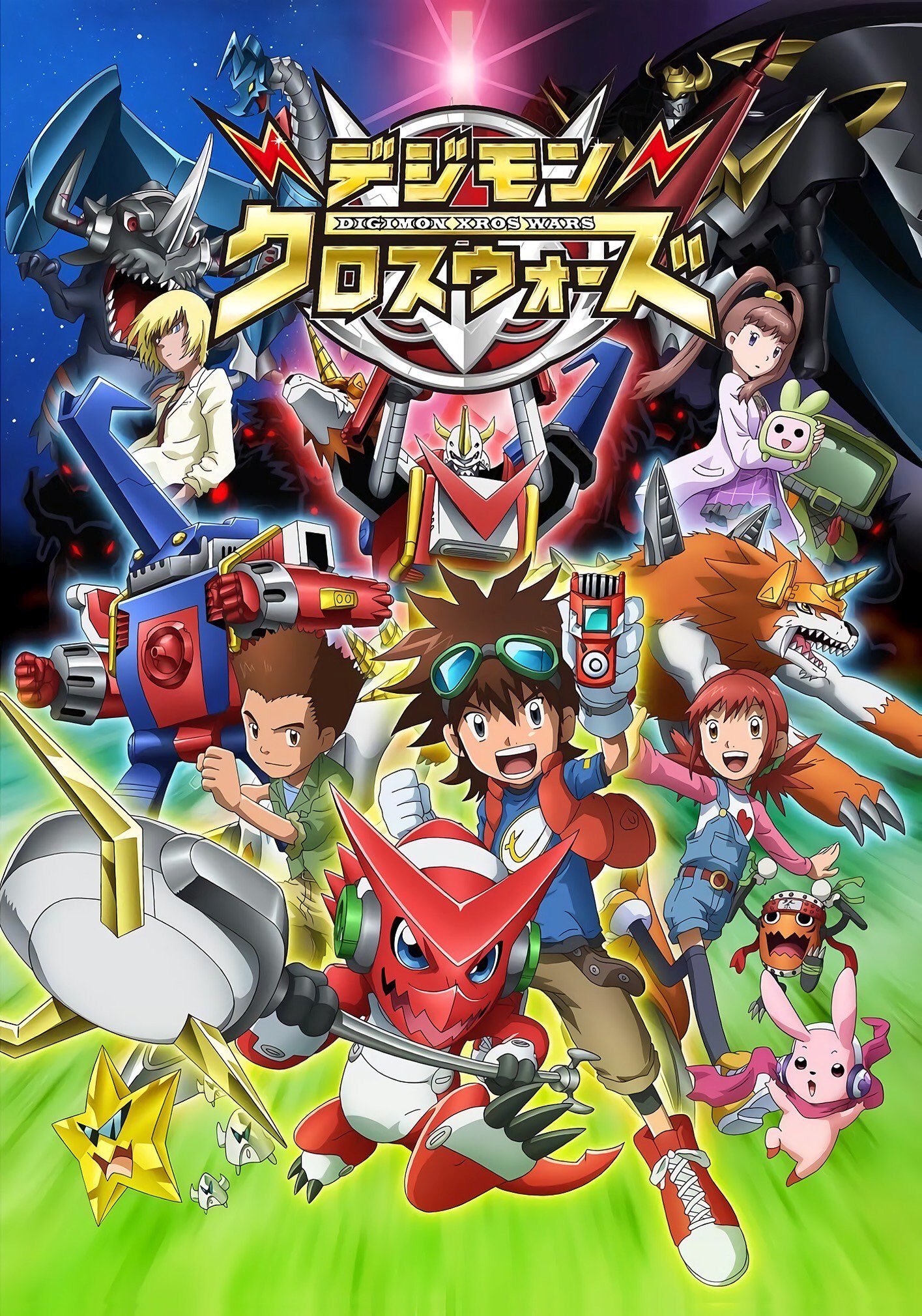 It's the 11th anniversary of Digimon Xros Wars! (It's already the 6th in Japan)
Digimon Xros Wars premiered on July 6th, 2010 in Japan, and was later brought to the US as Digimon Fusion.
(Various text has been used in articles in the past.)
Xros Wars wasn't the first time Digimon returned in a larger way after the original anime run ended, but it has a lot of firsts for the franchise.
It goes with a visual style more akin to the earlier anime content, but changed quite a bit. The first half of it's initial story doesn't even include evolution as a concept, instead going with DigiXros, a stylistic change from the earlier fusions and jogresses (with a rather high number of new forms owing to the unique elements of DigiXros.)
The story itself feels like it draws from material like Adventure and V-Tamer quite a bit, while placing a few unique spins on the overall character setup, one of which is, the Digimon tend to feel like they have quite a bit of personality.
The show itself is also unique in that it's probably the 'one' time that we we have evidence of behind the scenes changes, the tiny bits of imagery scene in a Toei studio tour video showing some wildly different character charts, plus the late request to extend the show for another production season, giving us the sequel Hunters.
And of course, one of the high points of Xros Wars was the music. Xros had among the widest and some of the best range of songs in the franchise. Franchise mainstays like Wada Kouji did a wide range of songs, plus Tanimoto Takayoshi (who has sung multiple new songs for Adventure:)also returned to the franchise. On top of that, new to Digimon was music from Twill, Sonar Pocket, and of course, Psychic Lover.
But the unique elements of Xros also
included a manga that was actually based
on the anime, the first time the franchise did that (even if the manga diverged wildly.) It was the first time the show was produced in HD digitally, it was the first time we got any sort of simulcast, or even an official subtitled version with proper video and subtitles (an earlier attempt with a few other seasons were borderline unwatchable.)
More weirder is that it's the only season, at this time, that ended it's run without a home video release in Japan that was actually at retail, owing to an exclusivity deal with rental stores. Although with only a few seasons not on Blu-ray at this point, fans can still hope Xros Wars will get it's chance, especially since it's the earliest Digimon series that would actually benefit heavily from such a release.
Xros Wars, despite not necessarily being among the most popular series' in the franchise, has an odd place in that it appeared recently enough to still feel modern, and it's animation was the first time Digimon was dragged into the modern era, making it age far less than prior shows visually. On top of that, certain bits of how the show feels honestly feels like it's carried on to things like Appmon and Adventure:, making Xros Wars sort of feel like a bit of a handoff from the earlier years, where we can still see what feels like a lot of inspiration towards where the franchise is now (no doubt helped by 2 major cast members from Xros Wars being among the main Adventure: cast.) To say nothing of lots of bits of Xros Wars appearing in Adventure: as references, including notable Digimon, etc.
It was an interesting series of Digimon, and fans are still quite happy when Digimon from that era appear. And with the various Digimon from that part of the franchise being given formal levels, we've begun to see them quite a bit more recently, which doesn't look to be stopping any time soon.
A bit of a fun time for Xros Wars fans to share their thoughts on a unique, and perhaps stranger, Digimon show.
Digimon Xros Wars (and Hunters) are still on Crunchyroll subtitled
in HD.
At the moment Digimon Fusion (Xros Wars dubbed) on DVD appears to be out of print, although season 1 can still be found, while season 2 is a bit harder to track down: (affiliate link)
Digimon Fusion Season 1
Last year Digimon Web put up Xros Wars social art to celebrate, as a mini animation.
We will see if anything shows up later to celebrate.