Show User Social Media
Hide User Social Media
Joined

Sep 8, 2006
Messages

16,925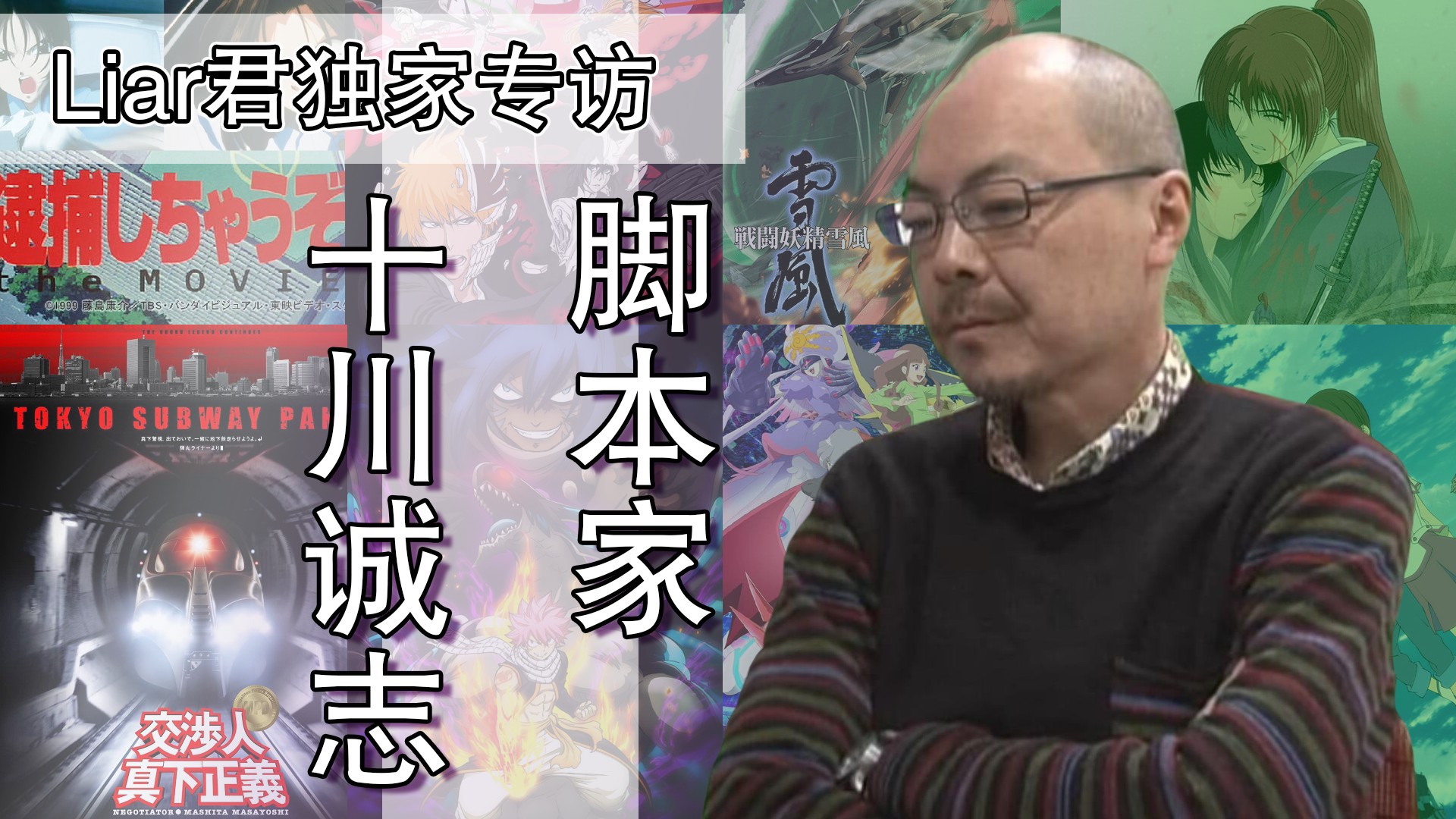 bilibili has done an interview with Masashi Sogo
regarding his long career in anime writing. An extended portion near the end talks about his work as series composer on Digimon Ghost Game.
This is a quick overview and rough translations of elements from the Ghost Game section.
He mentions he is the series composer because Atsuhiro Tomioka fell ill due to his busy schedule. They've known each-other for 20 years, have a good working relationship, and since he had helped with scripting on Adventure:, it made sense for him to take his place.
There are some references to urban legends and things form literature, but they don't generally use really well known things because people can look them up quickly. The main priority is using a specific Digimon to craft a story.
The content is 'horror story', so there has to be some horror. During planning they aimed more for junior high from elementary school, which allows adults to enjoy those aspects, although he notes various kids shows from when he grew up such as Ultra Q, Akuma-kun, Operation Mystery!, and Ultra Seven are far more scary to kids. Basically, they aren't worry about scaring kids, just a tiny bit. The producers think they have a good handle on it, so just let them write.
The supervisor decided the kids should be junior high students, as it would better fit having to deal with these elements, but also just barely being able to deal with it.
It's noted by the interviewer that Digimon is often a serial, but Ghost Game tends to have one and dones. Sogo notes that many Digimon episodes end in one even outside of Ghost Game. The basis in the writing was looking at Tiktok and Youtube and them believing kids tend to jump off after a minute due to boredom, and the feeling its hard to make them watch longer stories. They are also worried that if its a serial they may not see the beginning and will skip it, or if it is too long they will half and give up, so he feels it's hard to write serials for kids and teenagers. He feels one offs have increased in anime the last few years. He notes that even watching a two minute video, you might jump off before it is done.
His favorite Digimon is without a doubt, Angoramon. Gentle, considerate, and always stands up for Ruli at critical moments. Also full of wisdom, he finds it very enjoyable to write his scenes.
Without spoiling, it's commented that there are various small details throughout the series that the audience may or may notice that foreshadow things, some done with great effort. Some of these he expects for people to only notice watching the final episode and after seeing it going "Ah! That line from the first few episodes was foreshadowing this..."
He thinks if you can think about that and find it more interesting if you think about that and wonder what it will imply in the end. He thinks you'll be satisfied with it in the end and asks everyone to watch until the end and thanks them.
The most interesting things from this that we didn't know, is that it appears the original plan for Ghost Game was to have Tomioka continue on as series composer from Adventure:, along with mentioning various well known 'kids horror' shows like Ultra Q as inspiration (which makes sense based on the show.) The kids and teens not having interest in serial storytelling feels relatively out of touch though (especially with serial storytelling appearing to become 'more' popular in the last number of years.
Angoramon being a favorite also makes sense, as Angoramon often gets the last word in.
Last edited: