Show User Social Media
Hide User Social Media
Joined

Sep 8, 2006
Messages

12,566
A couple days ago we found out about a few Adventure: products
that were on the shelf at Village Tree, a store that stocks items based on shows from various TV networks. These items seemingly hadn't shown up elsewhere, or at least weren't advertised.
We now have a better idea what they are.
They are (almost) all Fuji TV (the network Adventure: airs on) exclusive products, available at Village Tree,
and the Fuji TV online store
(and possibly other Fuji TV affiliated stores.)
There are a number of items, so we'll go into what is available for those who might be interested in ordering.
All the products use Adventure: key art that we first saw in a jigsaw puzzle a few months ago, before the show began.
In addition the products fall roughly into the category of basic school supplies and accessory type items.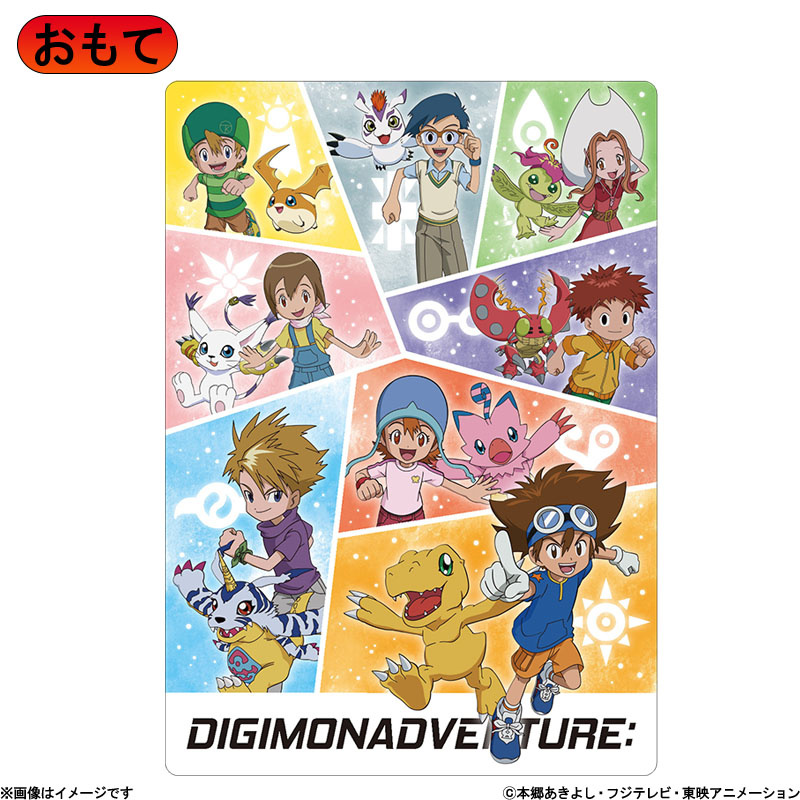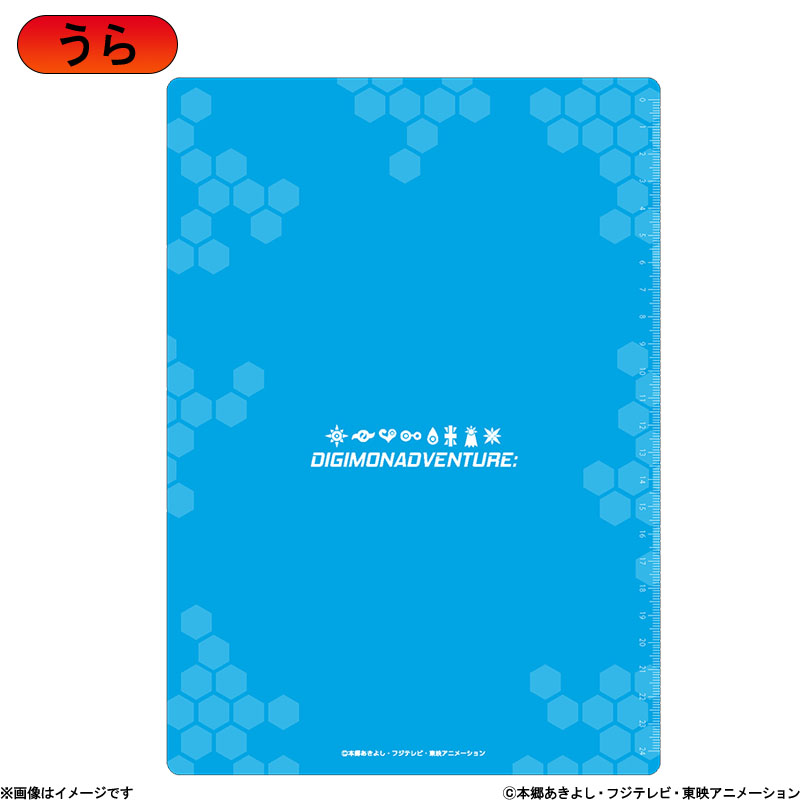 This is listed as an underlay
. I believe it's specifically a writing underlay, meant to give a good surface to write on. It's 385 yen.
It's listed as B5 size, which is 7.2 by 10.1 in inches.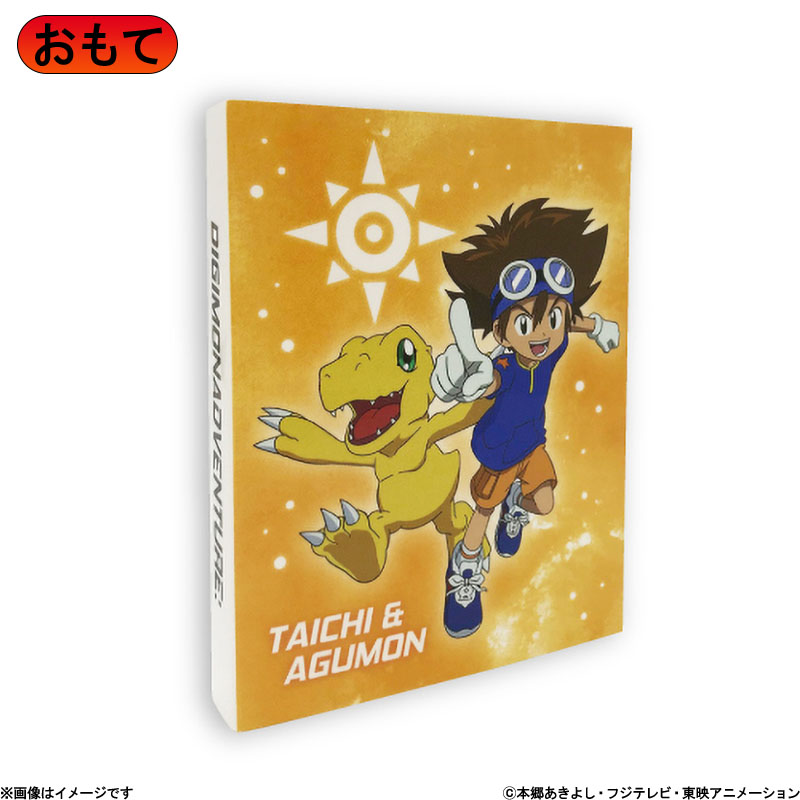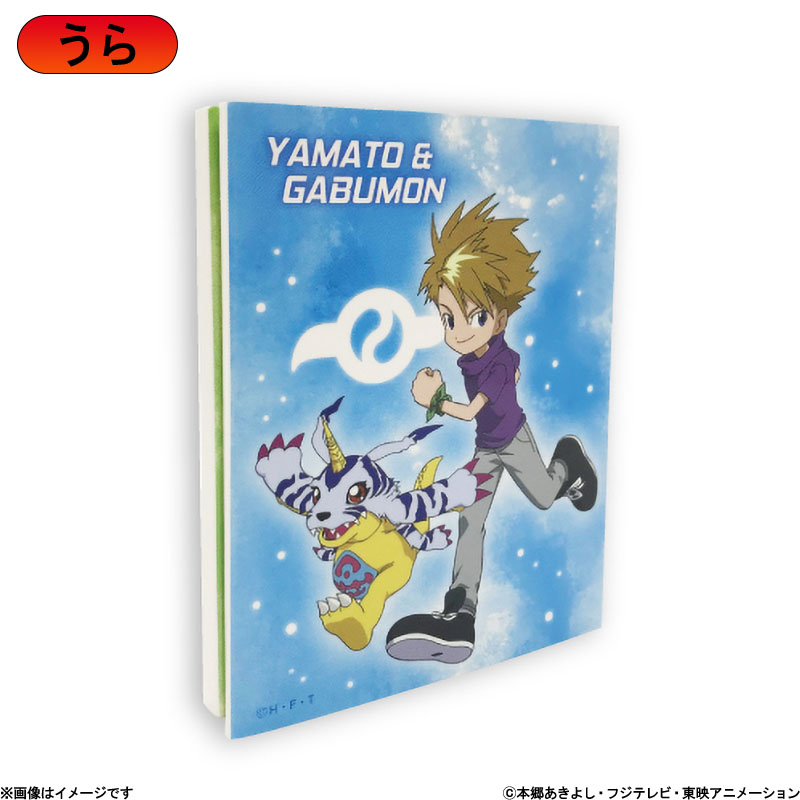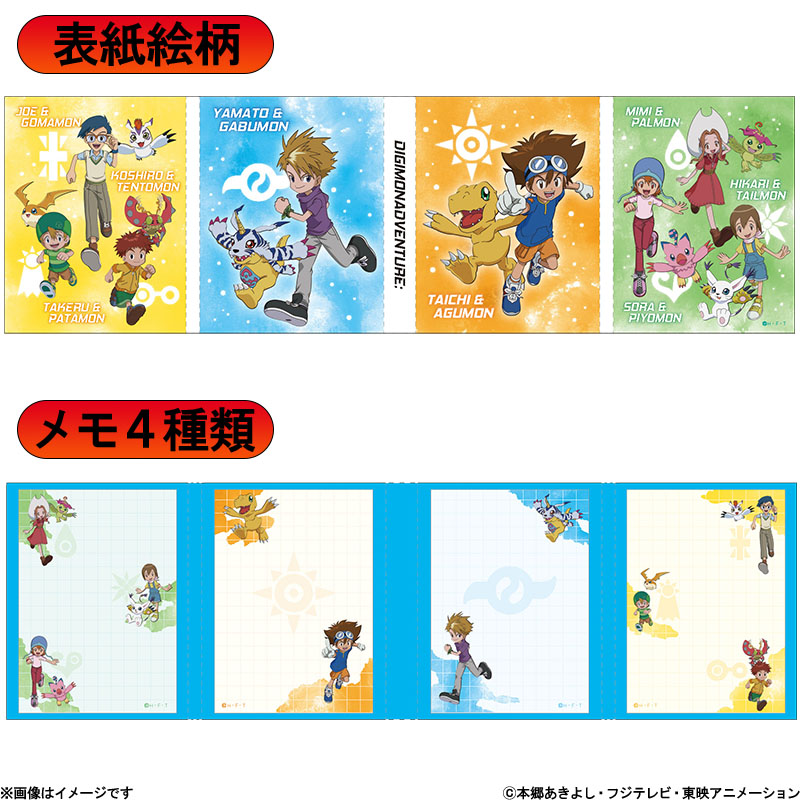 This is a fold out memo pad
with 4 memo pad designs. It's 550 yen.
The case, when folded, measures roughly 2.8 by 3.5 in inches.
The notes themselves measure roughly 2.4 by 3.3 in inches.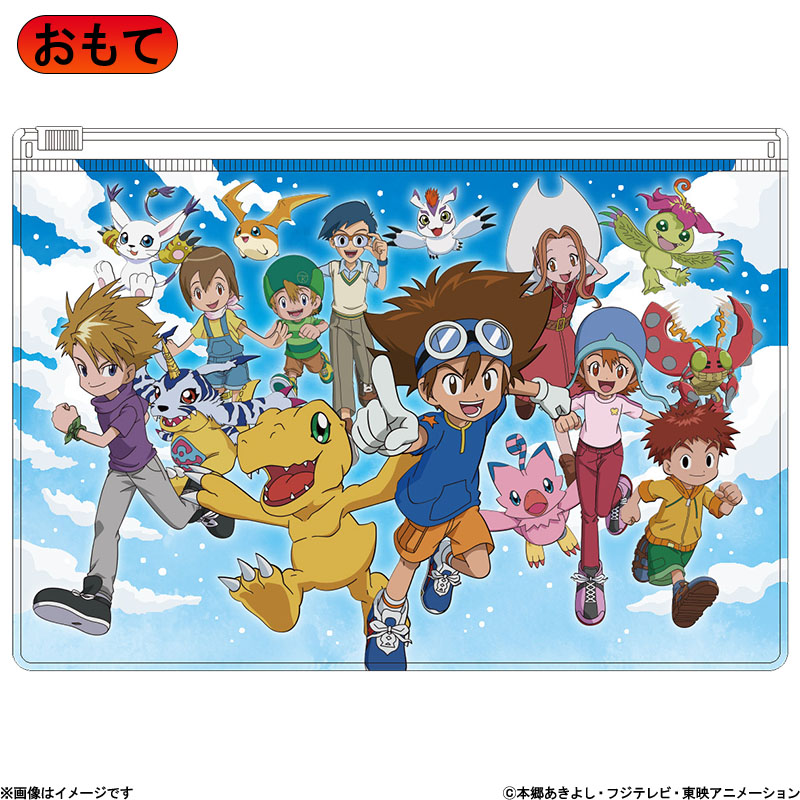 This is a basic pouch
with a slide style close. It's 660 yen.
It's about 7.9 by 5.45 inches.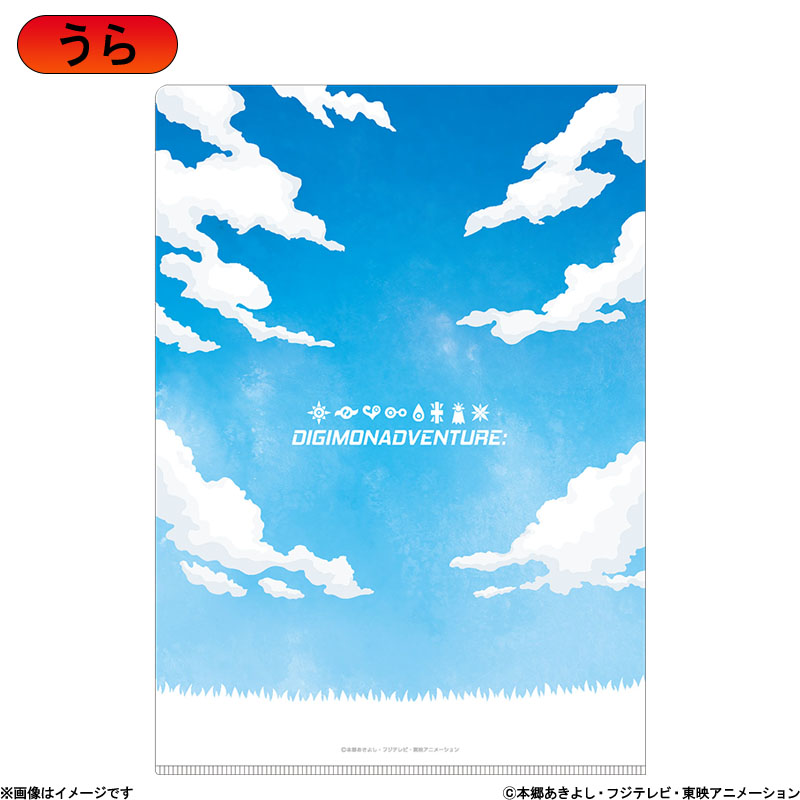 An A4 size clear file
. It's 385 yen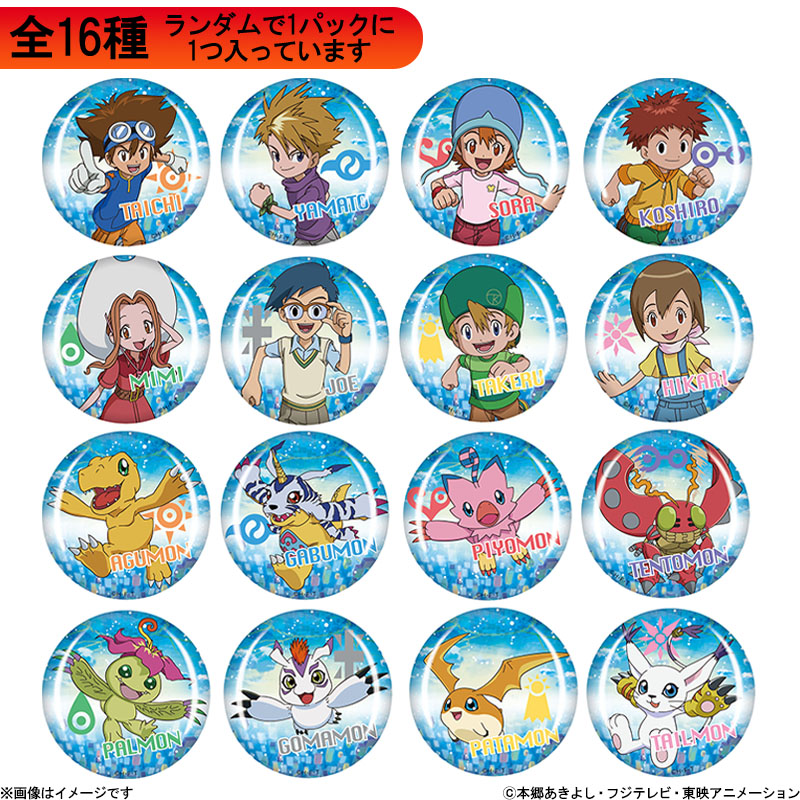 Can badges
! There are 16 of these and they are blind bagged for 440 yen. These already show as currently sold out, whether they might restock is unknown.
Each is about 2.1 inches in diameter.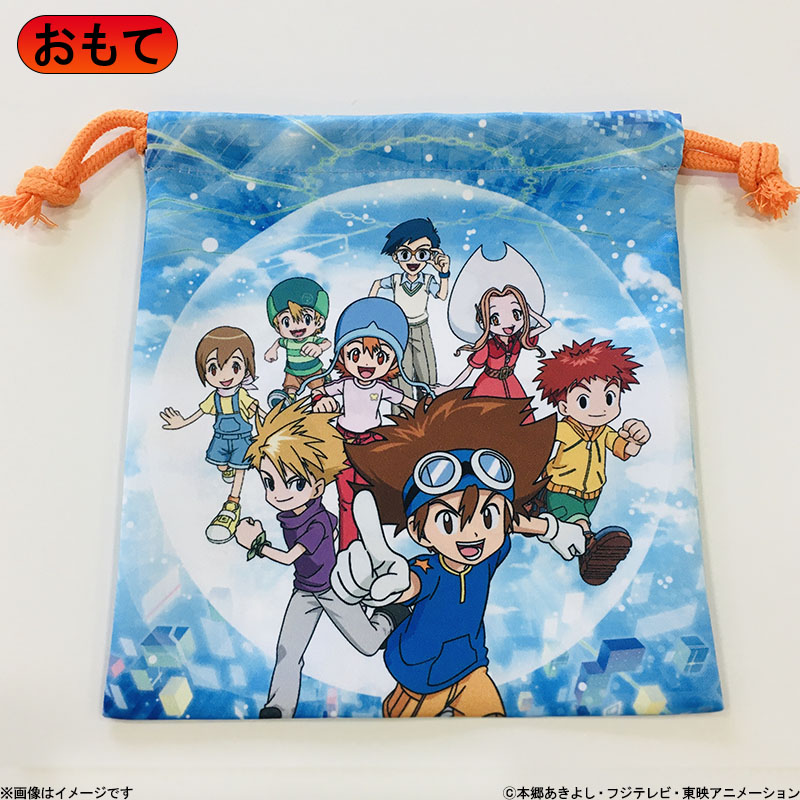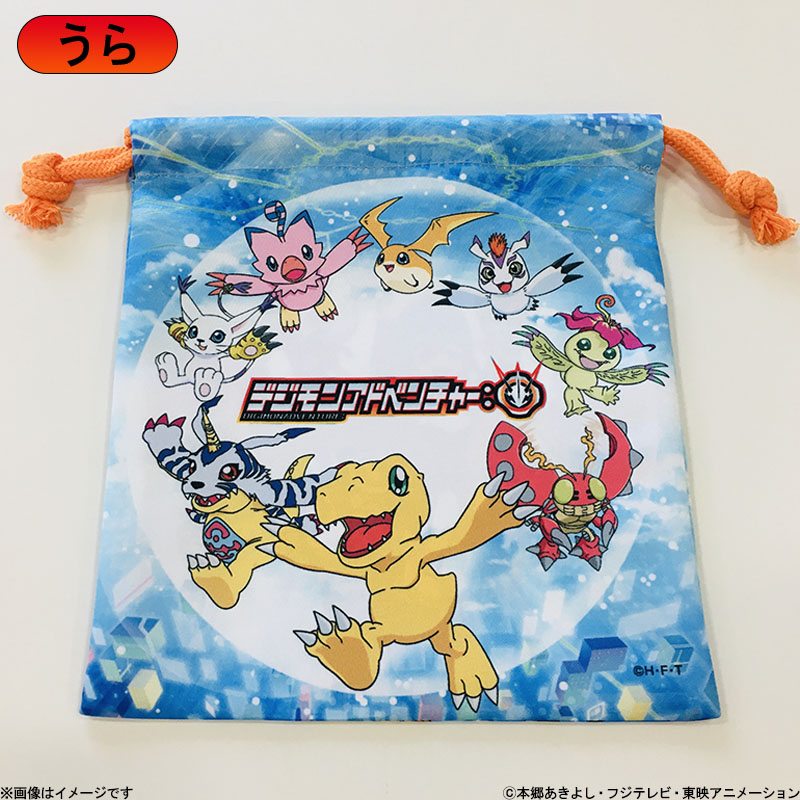 This is a drawstring bag
and costs 1,100 yen.
It's roughly 6.3 by 7.1 in inches.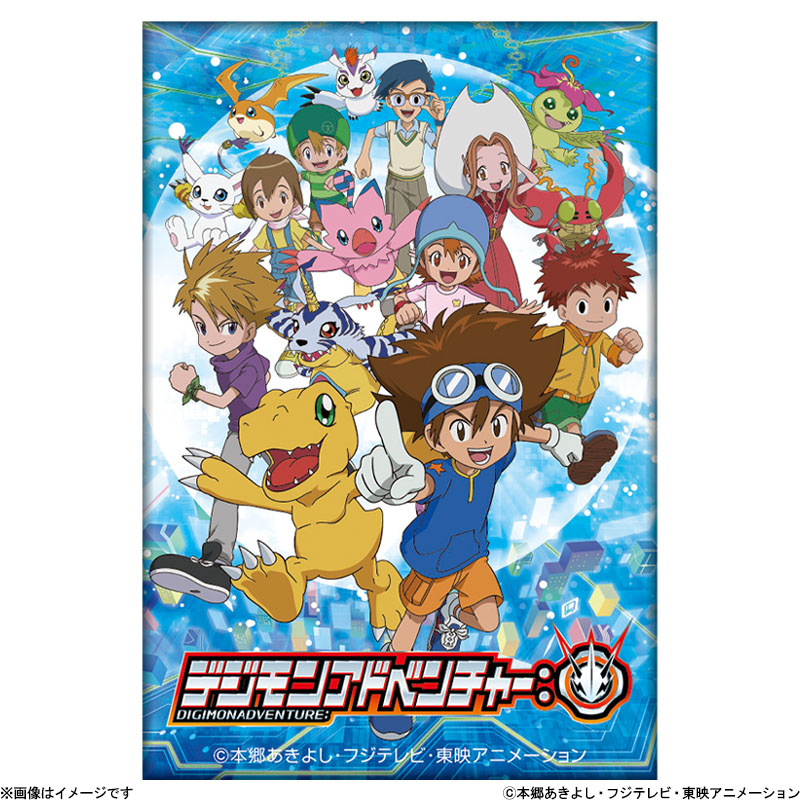 This is a can magnet
(basically a rectangle magnet you'd put on your fridge or elsewhere.) It costs 495 yen.
It measures roughly 2 by 2.8 inches.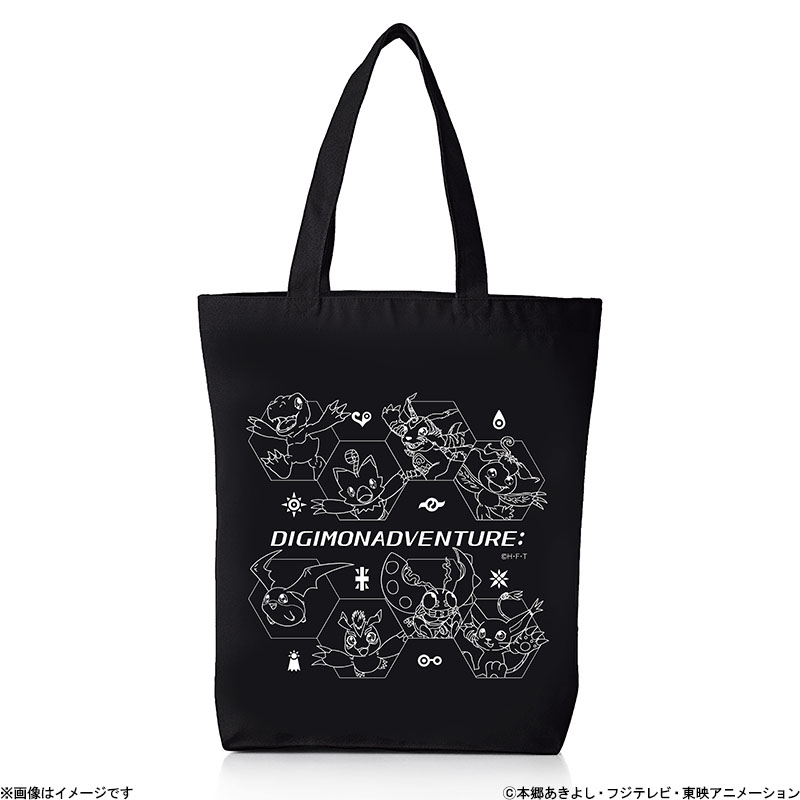 A nice but basic looking tote bag
which costs 2,200 yen.
The side is roughly 14.1, the height is roughly 14.6, and the width is roughly 4.3 in inches.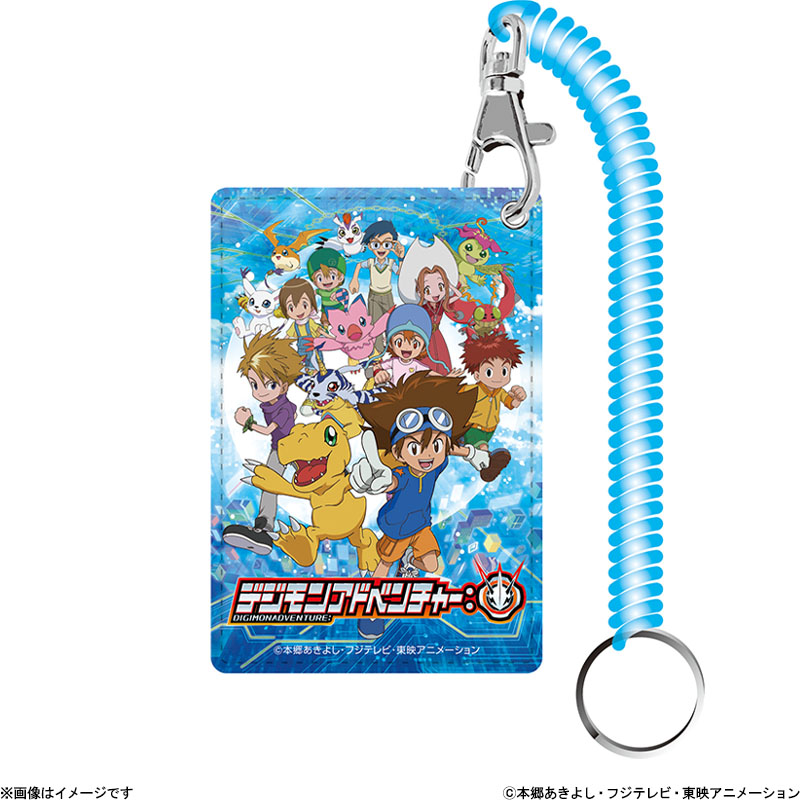 A pass case o
n a coil style chain. It costs 1,430 yen.
It's roughly 2.8 x 4 inches.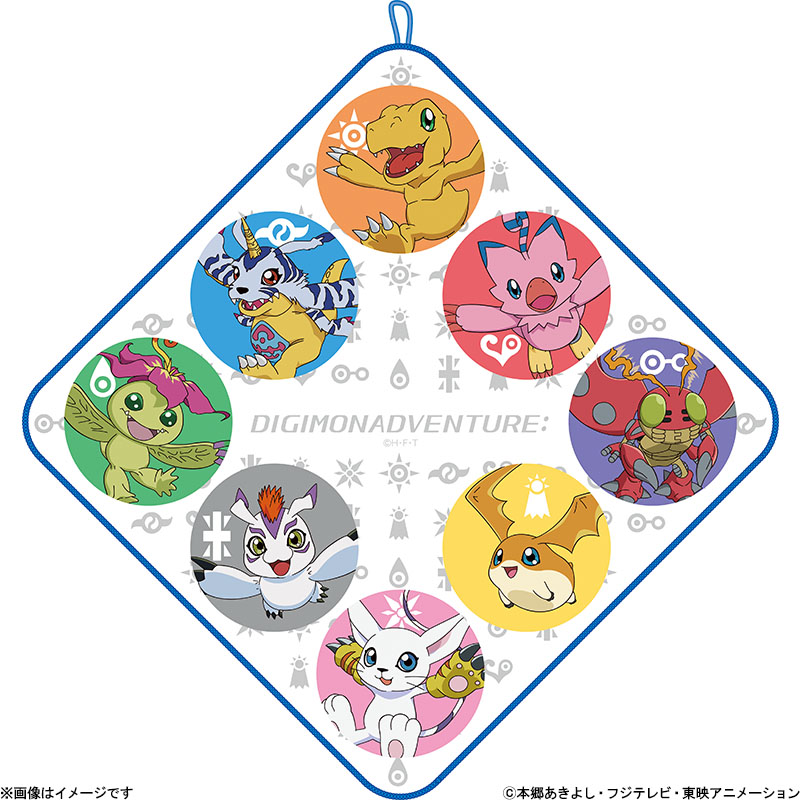 A hand towel with a small loop on it
. It costs 1,430 yen
It's roughly 9.8 by 9.8 inches.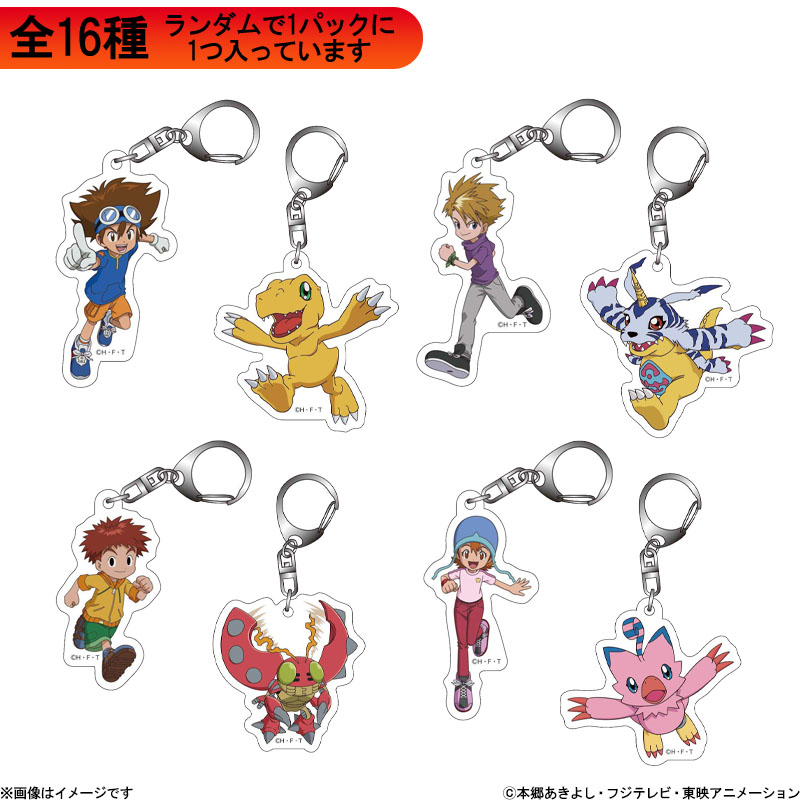 Acrylic keychains
are always relatively popular. These are 16 of these and they are blindbagged for 550 yen each. (A typo on the page lists there being 18 of these.)
Each is listed as fitting in the dimensions of roughly 2.36 x 2.36 inches (or smaller) for the acrylic portion.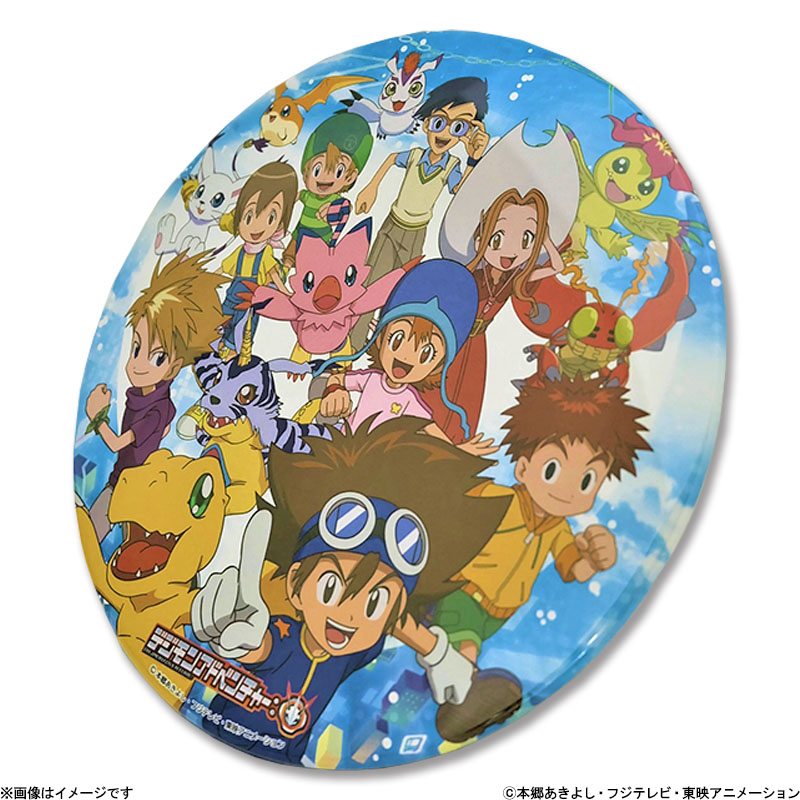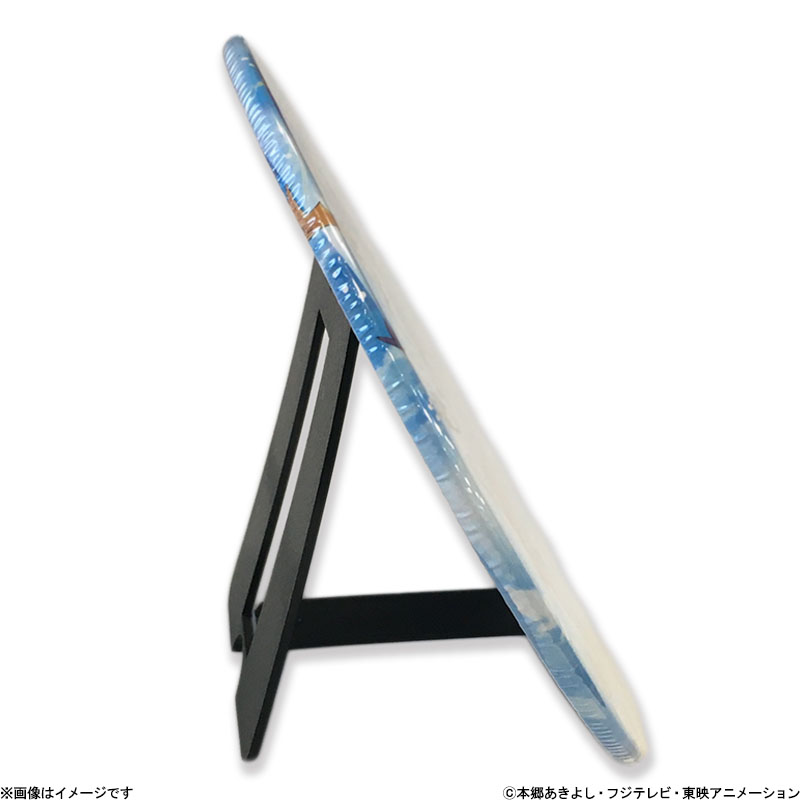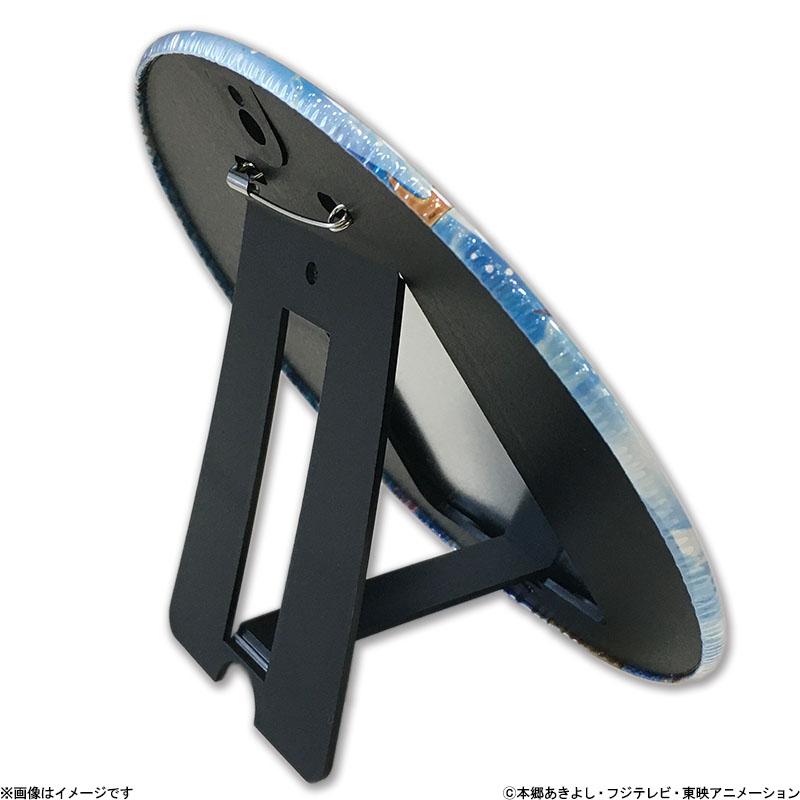 A big can badge,
which comes with a stand for display. It's 1,320 yen.
It's roughly 5.9 inches in diameter.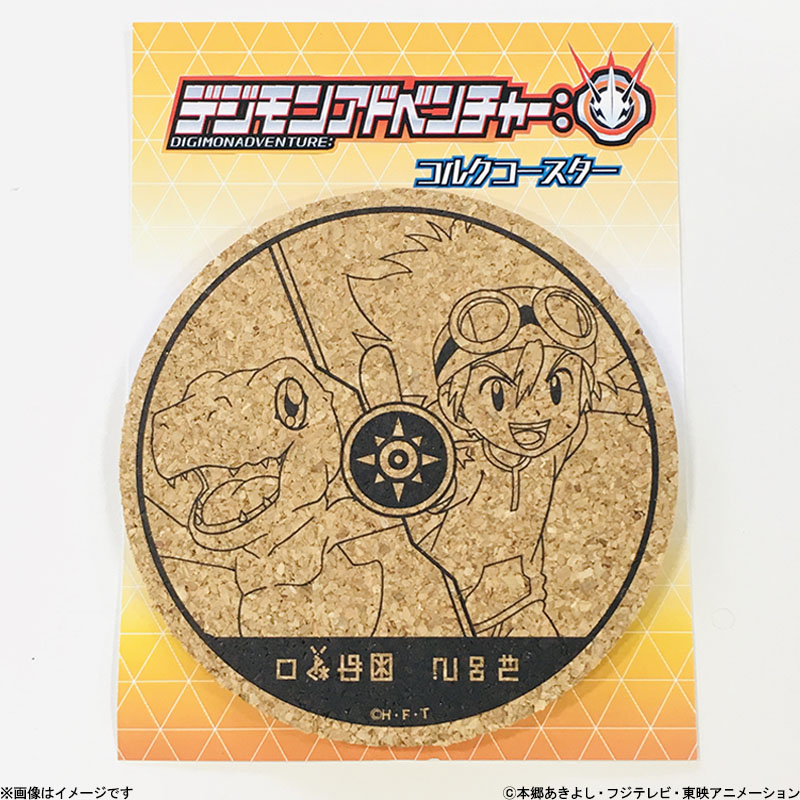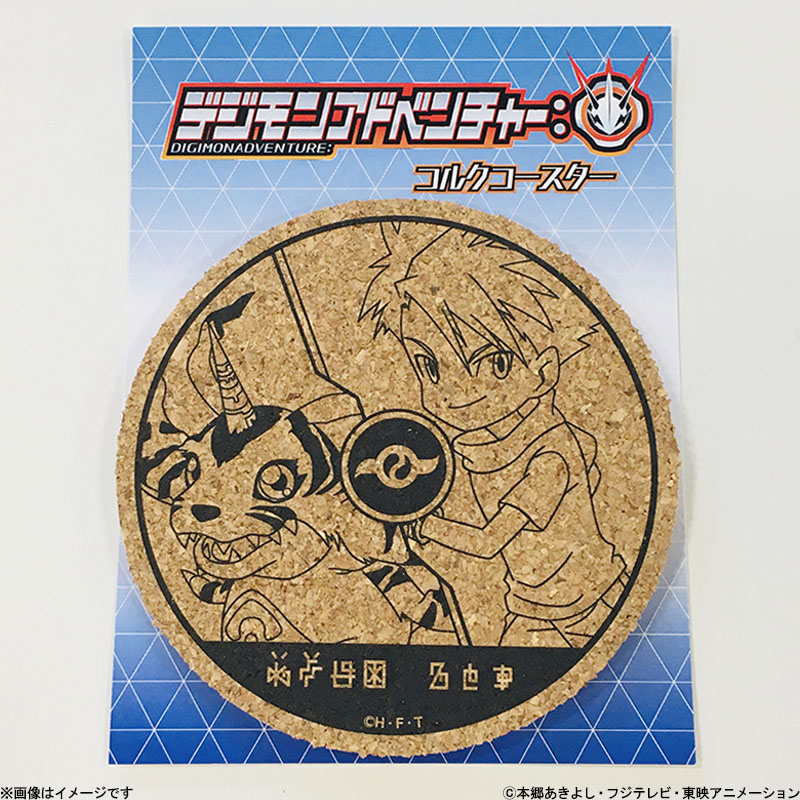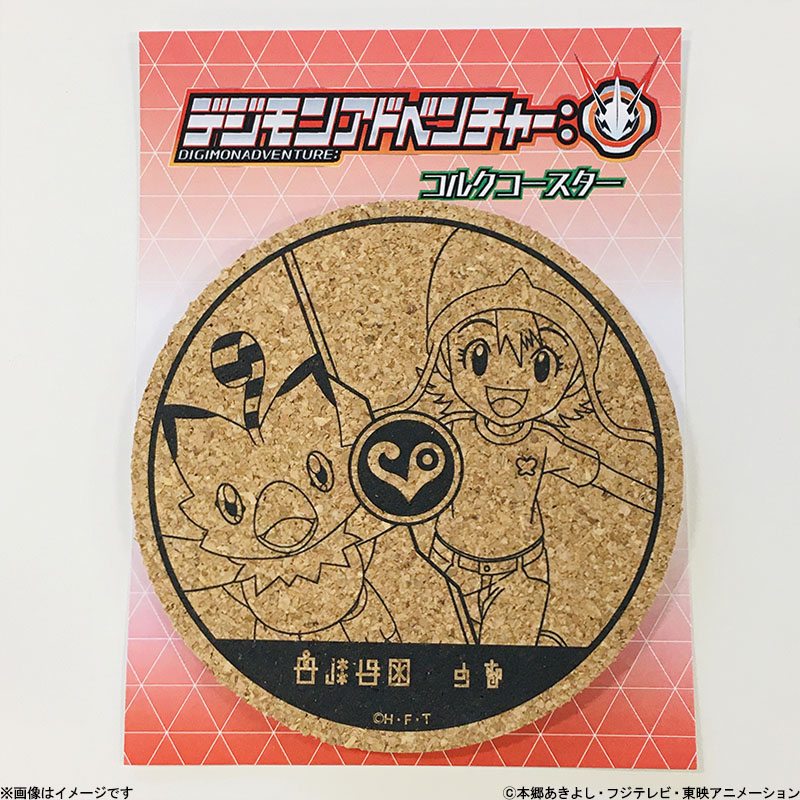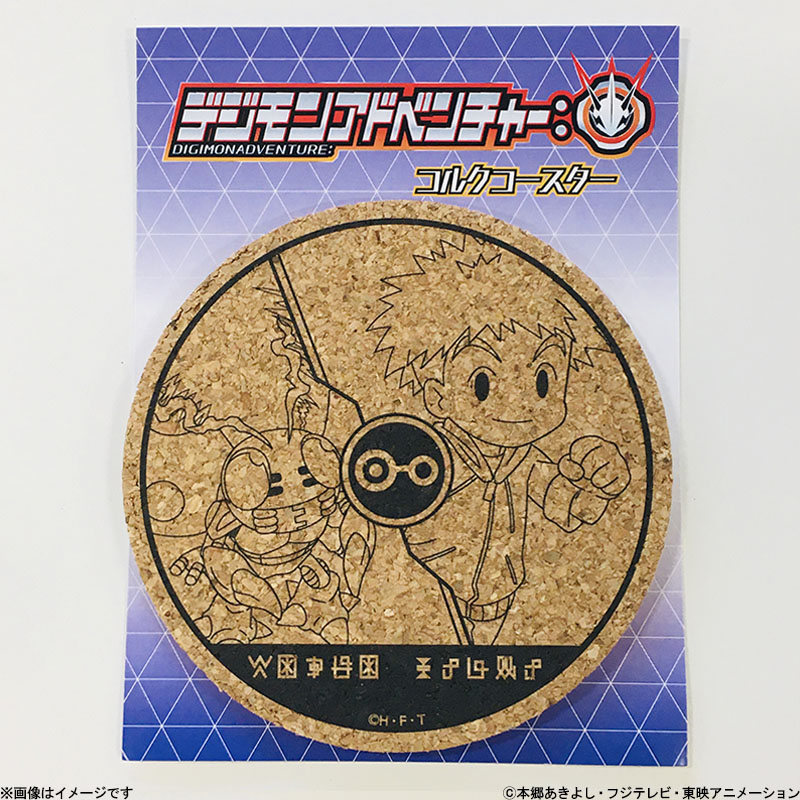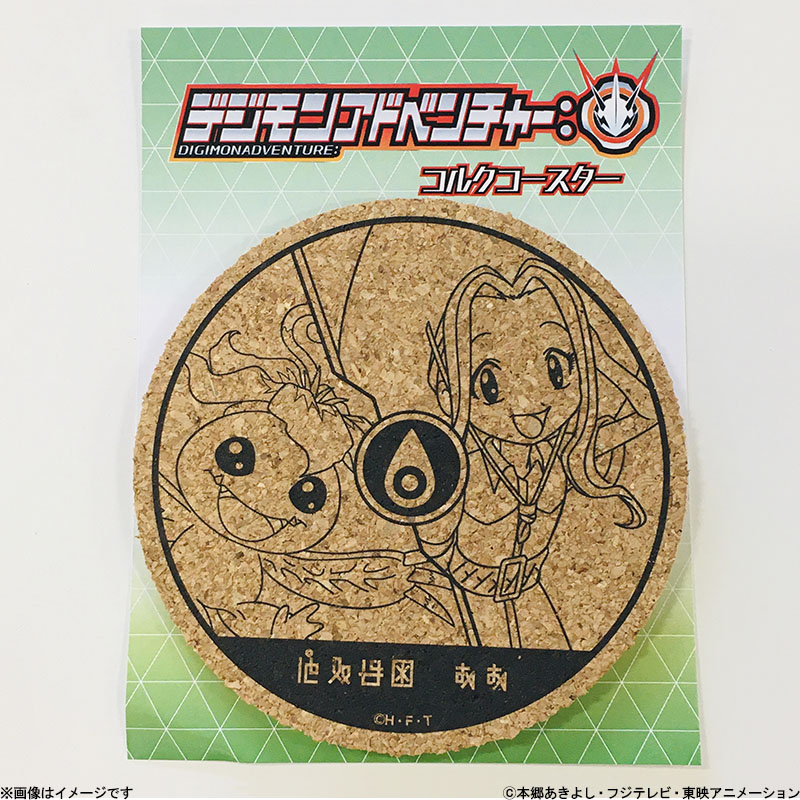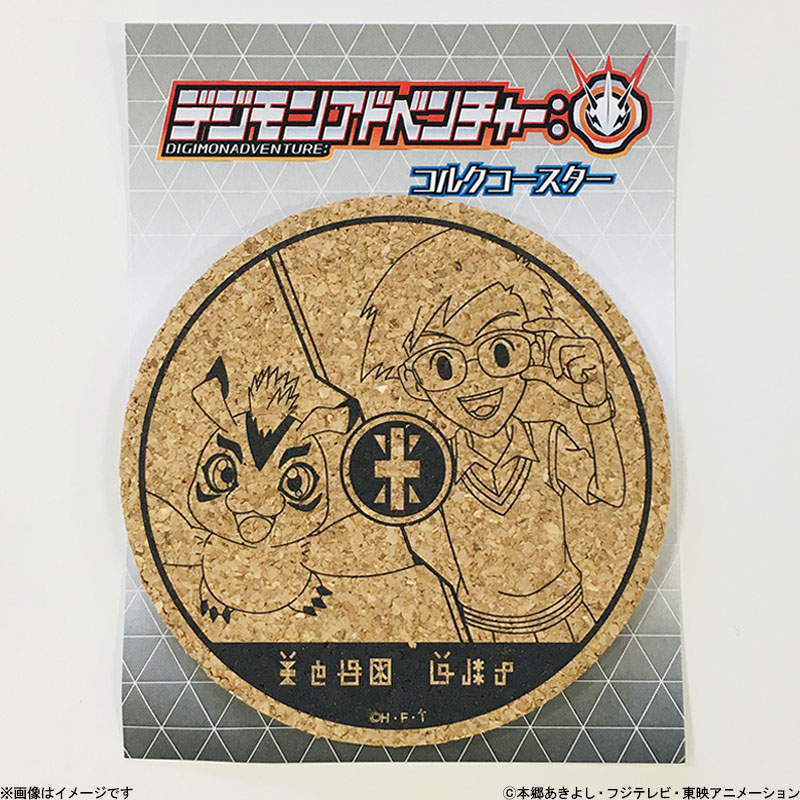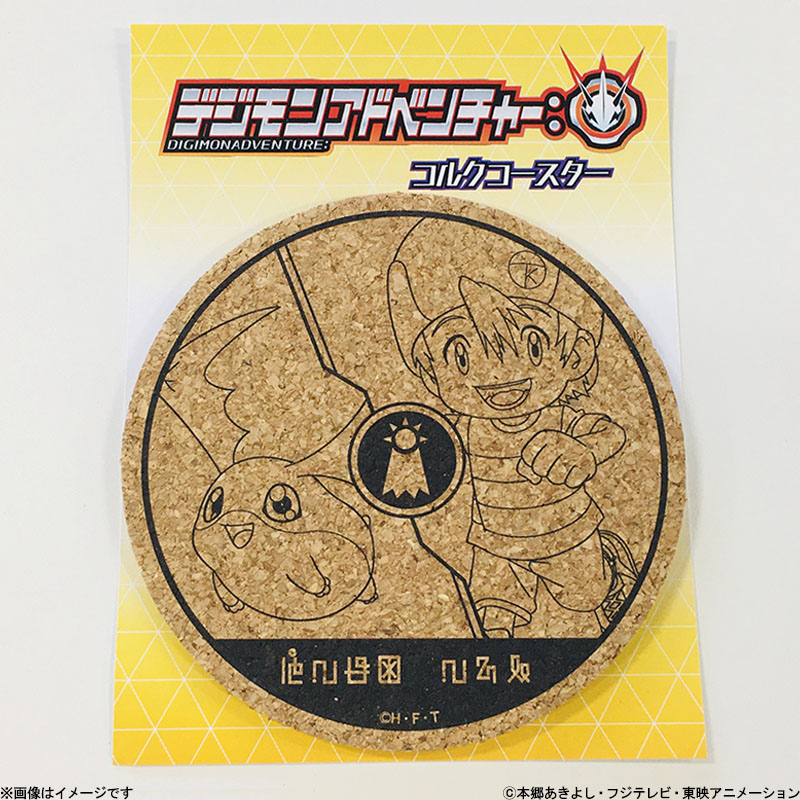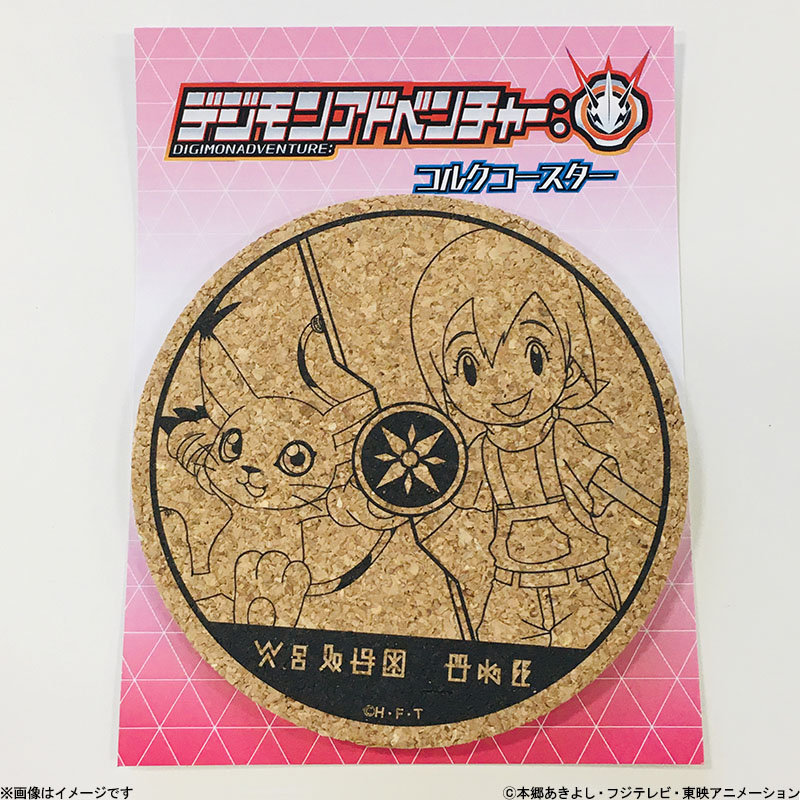 Character themed coasters made out of cork. Each is 550 yen.
Taichi
,
Yamato
,
Sora
,
Koushiro
,
Mimi
,
Jou
,
Takeru
,
Hikari
Each is just under 3.5 inches in diameter.
The coasters are the only items t hat are not tagged as Fuji TV exclusive items. Whether they can be found elsewhere, or the text just wasn't added in the listing isn't clear at the moment.
A wide selection of basic and affordable items (that become less affordable since an intermediary will be needed to nab them.
You'll want to contact an intermediary to get these items sent to you. WtW is not affiliated with any, but here are a selection of intermediaries that have worked well for various WtWers and their friends in the past:
From Japan
Rider Proxy
Nippon-Yasan
You'll want to provide your chosen intermediary with the link to the item. Just copy paste the link to the product pages for what you want and send them a message about it and they'll take care of it after they discuss pricing and their policies with you. The links embedded in the news article for the products are exactly what you'll need to send them.
Some of the intermediaries have a full store front and may have the item listed, so you may want to check that first.