Show User Social Media
Hide User Social Media
Joined

Oct 6, 2022
Messages

29
Location
I apologize in advance if there is an existing thread about this. I was searching up and down and when it comes to any talks I've seen about Appmon... it has only been about seeing Appmon digivolve into digimon or the other way around... not to denote that capability, but me personally would still want to see Application Monsters separate from the Digital Monsters species... similar to how the D-reaper or Digi-gnomes are also Data based creatures, but are not Digimon.
for instance in the series or I guess separate universes of the series... in the adventure universe we already know that the digital world, digital sea, and network/internet are different yet connected digital spaces/realms connected to the Digital World... or realms manifested by digital matter or data instead of physical matter like the real world. Digimon are able to materialize in the real world without help, but in the Appmon series an Appmonster needs a Applizer to materialize/realize into the real world. ( Don't take what I say as factual.. I'm just going based off my own knowledge which may be fickle or warped in some areas... who knows... please correct me if so)
Why can't there be a scenario where a Digimon team say like the ghost game team or adventure team encounter phone app issues that has to do with an appmon or a digimon assorting with a colony of standard grade application monsters... just throwing ideas out there.
Or even have a case where a Digimon Tamer/digidestined gimick can allow to use befriended Appmon from their phone's applications and temporarily download their ability onto the tamer's digimon or digivice. Like for example: Tai (2020) is fighting a Ghostmon and Agumon can't locate it because it keeps going intangible during battle, but apparently Tai and Agumon befriended the Appmon, Navimon, and used Navimon to Temporarily modify Agumon so he can Navigate Ghostmon's movements during battle.
...lol I'm probably really nerd-ing out, but I think it would, be pretty cool.
and for the TCG. I think Appmon should be incorporated as Option cards. Incorporate the 'token' function or just use 'in-hand' or 'deleted cards' as a rule to summon appmon of higher grades... I guess I need to show how I would do it.
You know how option cards are played but one time a turn unless it has an effect that last a certain duration. This will be true with Appmon as Option Cards.
(I'm an artist and graphic designer in real life so I created some example cards)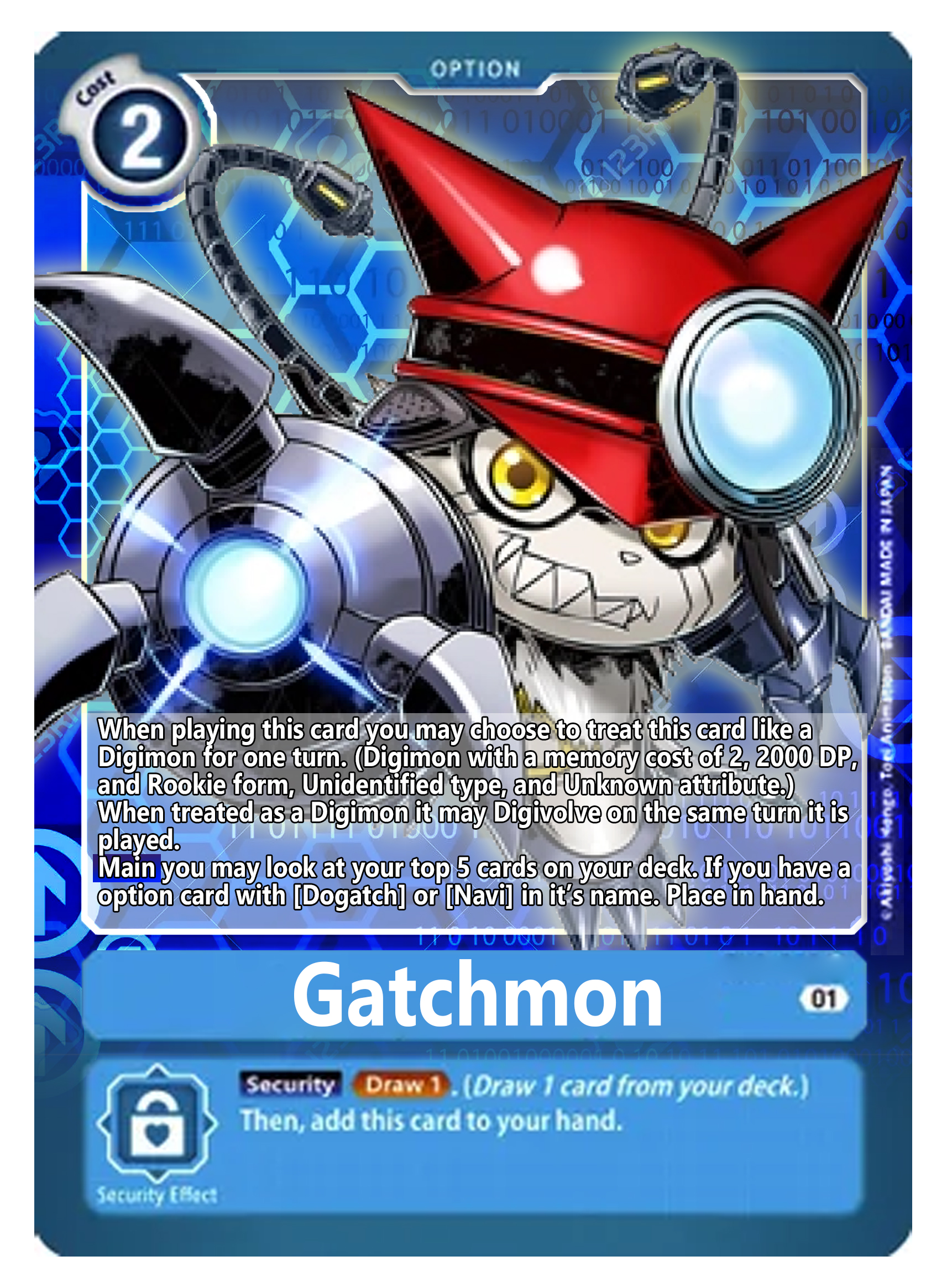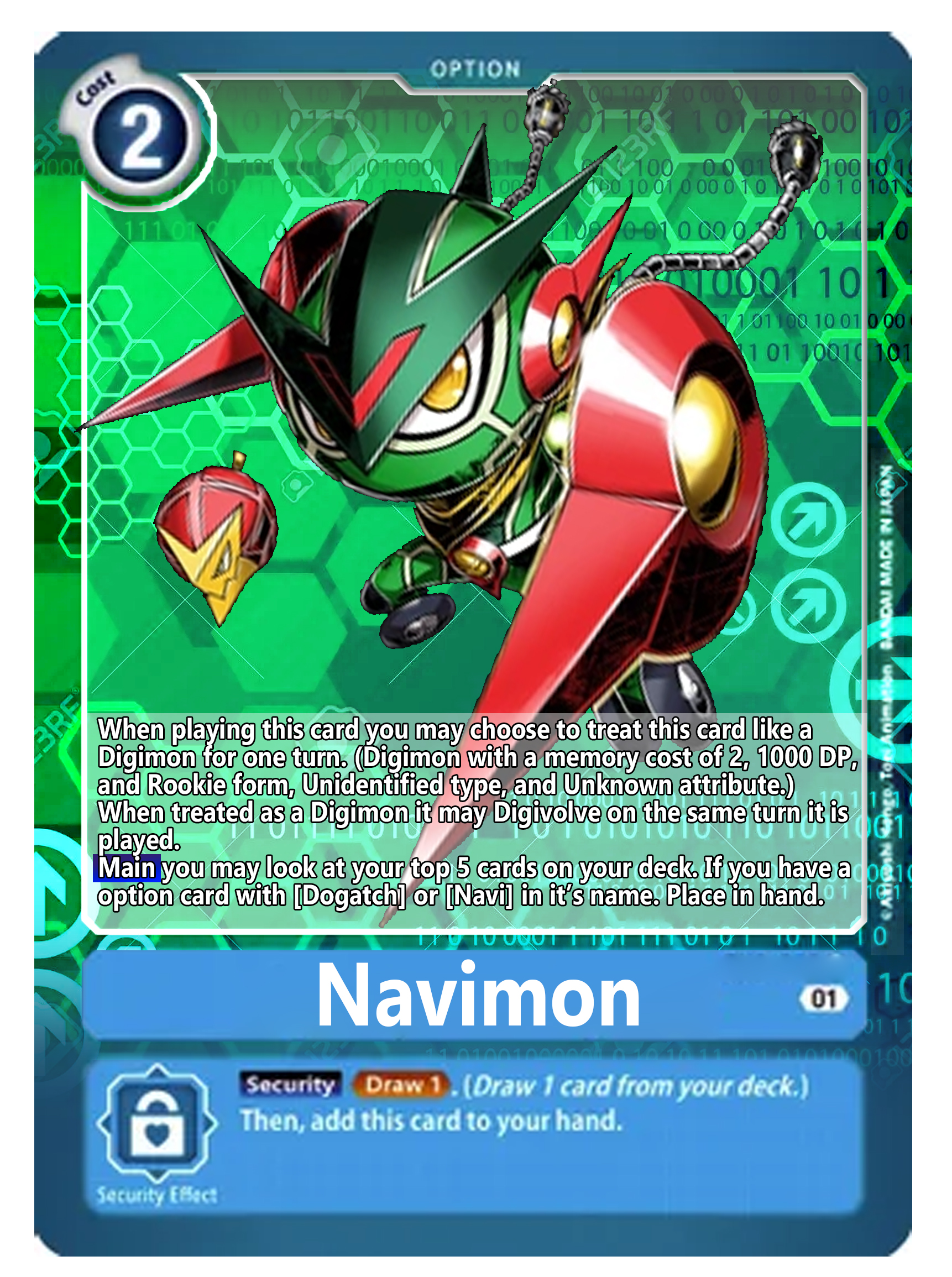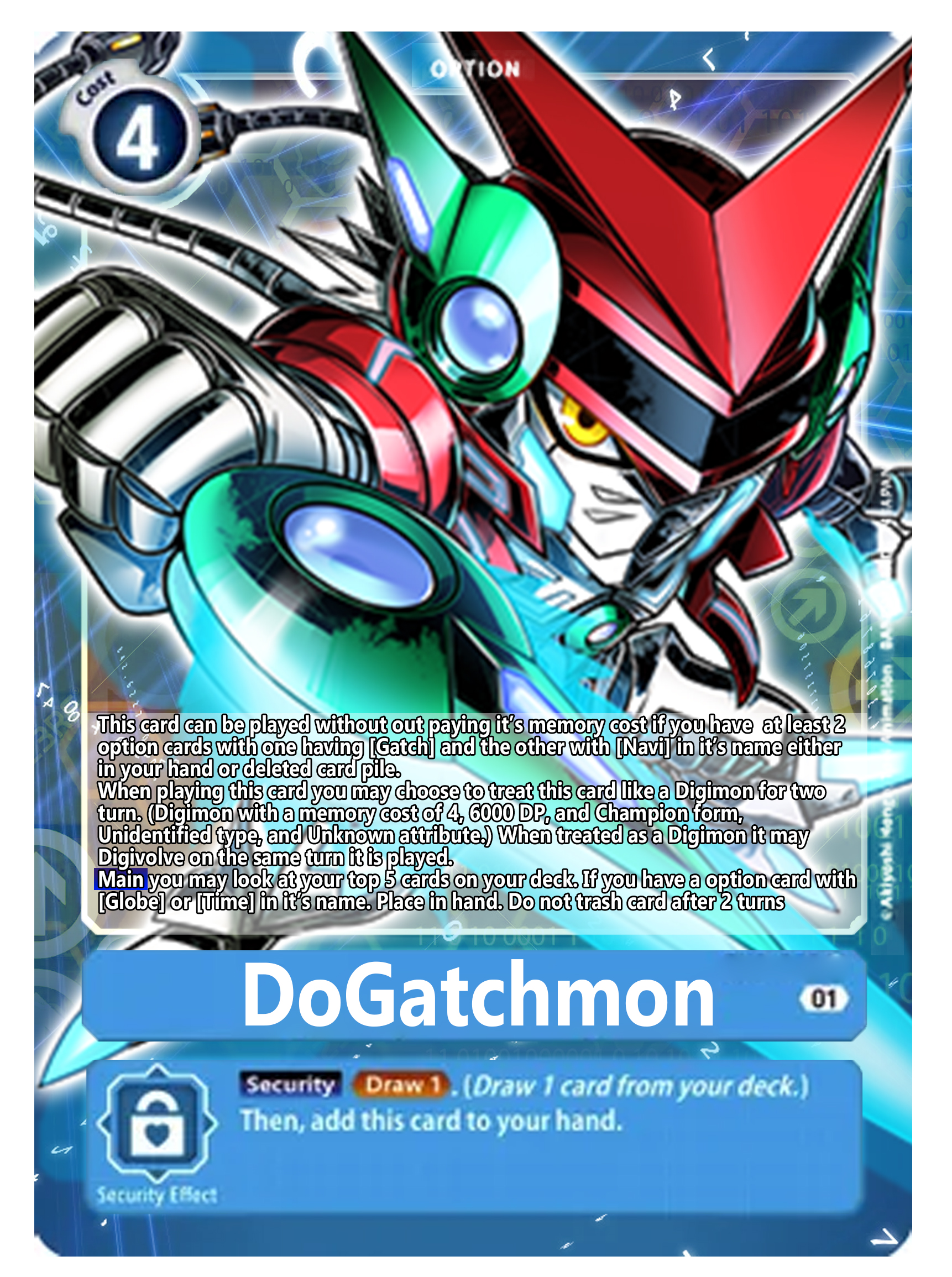 I think this would fit perfectly or in some kind of form and fashion...
Let me know what you think? I was really thinking about this and how cool it would be... maybe some Appmon Option cards have an inhereted effect if digivolved into a digimon... I'm free-balling here
I've also posted the card-concepts on my twitter and deviantart if you can't read the cards effects here.