Show User Social Media
Hide User Social Media
Joined

Sep 8, 2006
Messages

12,736
Hacker's Memory- Details on 'Domination Battles' & More Characters, Including Zubamon
More Hacker's Memory details!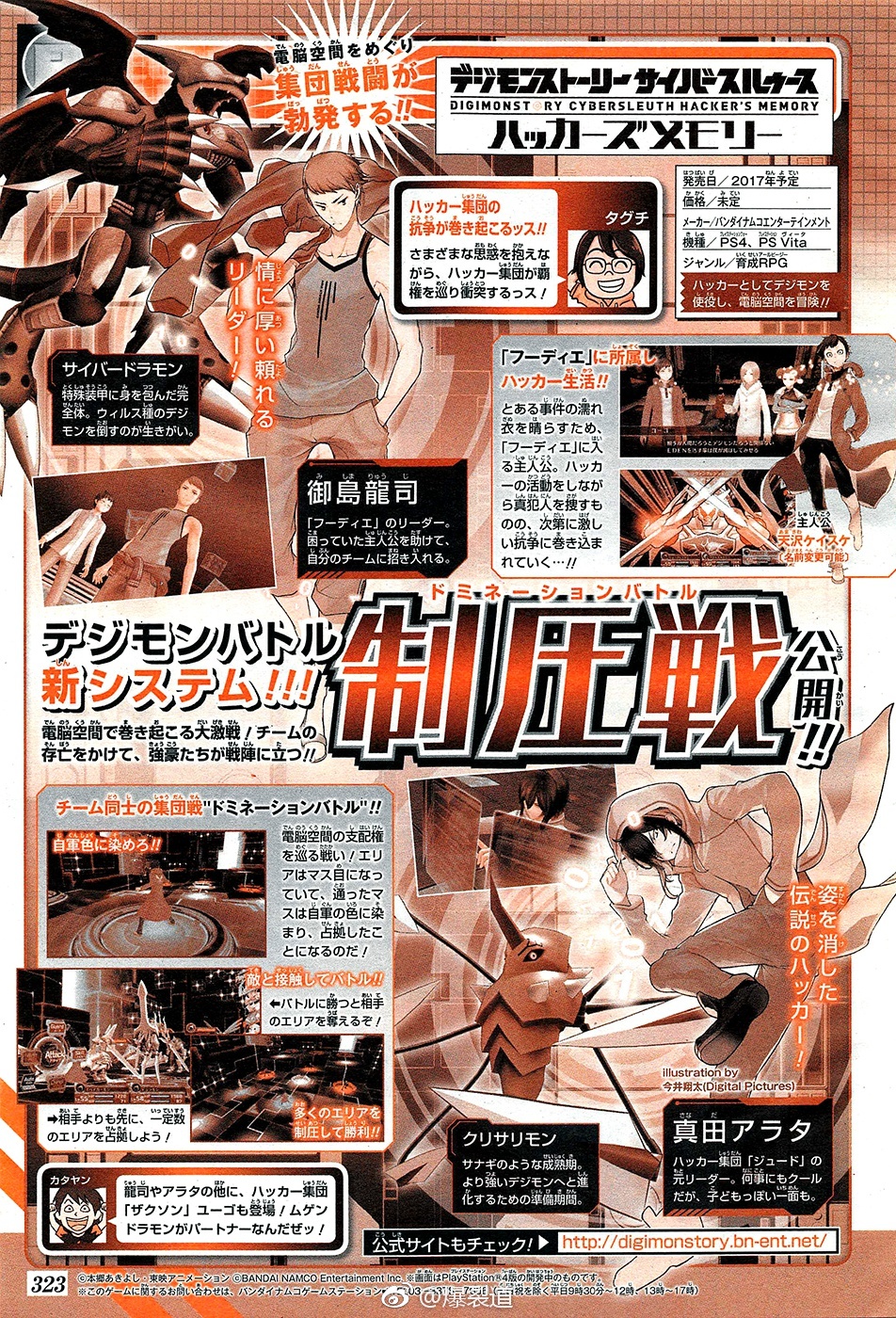 Via a magazine scan we have some new details about Digimon Story: Cyber Sleuth- Hacker's Memory. First up is part of the game's battle system.
Described is the new 'Domination Battle' system, wherein your team challenges other teams for squares on a board.
I'll go ahead and include the details as they've been translated so far.
Domination Battles are team-based battles where players fight for the control of cyberspace. Area is divided into squares, and the squares you move past are dyed your team's color and occupied. By making contact with an enemy, you'll break into battle, and by winning battles, you can steal an enemy's area.
In addition, we've been introduced to new characters: Well.... sort of new...
Ryuuji Mishima
Ryuuji Mishima is the leader of the hacker group "Hudie." He saves the troubled protagonist and invites him to join his team. His Digimon is Cyberdramon.
While not included in the translated details, it appears Ryuuji is Erika's brother, previously mentioned in her profile.
And the next character should be familiar to anyone who played Cyber Sleuth.
Arata Sanada
Arata Sanada is the former leader of the hacker group "Jude." Everything about him is cool, but he has a childish side as well. His Digimon is Kurisarimon.
Thanks to
Gematsu
for the info and a Weibo user for the original image.
It was listed as coming from the next issue of Weekly Shonen Jump.
In addition, we have early images of the Hacker's Memory details from the next V-Jump!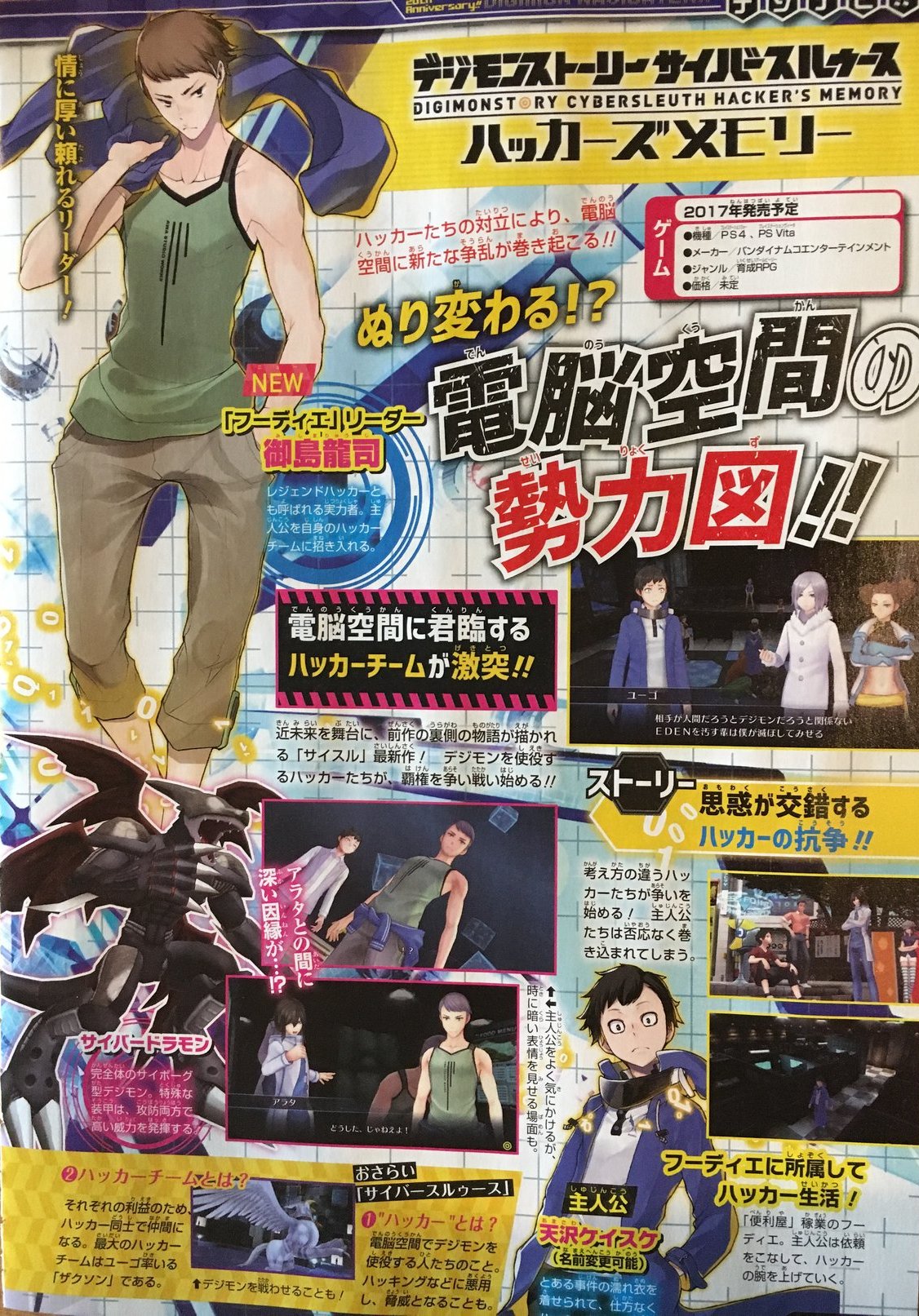 Much of the V-Jump appears to be the same information, but there are certainly some unique bits that we have translations of thanks to garm.
That includes a description of Yuugo, another character people may recognize...
"The Leader of Zaxon - Yuugo: A youth who values order within the Digital World highly. There seems to be conflict breaking out within his team, which he aims to suppress, however...!?"
"Zaxon is currently the largest hacker team around."
The V-Jump scans also refer to Ryuuji as a "skilled person already being referred to as a legendary hacker" and that "he has a deep connection with Arata."
The explanation for the various quests in the game is that Hudie takes on many odd-jobs.
Recent prior Hacker's Memory updates from the
last issue of V-Jump
and an
interview with Producer Habu
can be found in those threads.
Update-
Bandai Namco Europe
has put up proper screenshots of Ryuuji, Arata, Yuugo, along with Zubamon and his evolutions.