Show User Social Media
Hide User Social Media
Joined

Sep 8, 2006
Messages

17,396
Time for a batch for the weekend.
Digimon Web didn't put up their standard 'thanks for watching' Ghost Game episode (for 33) at the time of posting. If it's added later we'll go back and add it.
natitititixx
posted some art of Hiro and Gammamon for Tanabata earlier in the week along with the hashtag people were using for it. The attached message:
Taking a break and getting on the tag...!
Digimon Web also did a Tanabata post
...
It's art they did a few years ago for Tanabata. The attached message:
Today is Tanabata

Even in the digital world, we write wishes on tanzaku strips & hang them on bamboo branches.

What do Ryudamon, Zubamon, & Spadamon want?

Ryudamon & Zubamon will be included in the Dim Card V3 set being released on August 6th, be sure to train them!
Earlier in the week we also got some birthday art...
July 4th was the 20th anniversary of the Japanese release of Digimon World 3 so
Digimon Web put up social art.
This was a month after the original release of the game in the United States. The attached message:
Digimon World 3: The Door to a New Adventure was released on July 4th, 2002

20 years ago today

The story of the main character who can't return to the real world from an online game, & their adventures with their partner Digimon.

Celebrate the 20th anniversary with Bearmon, Kotemon, & Koemon, who first appeared in Digimon World 3

️
Then some Dreamers previews...
Tenya Yabuno posted various Digimon Dreamers previews to his
Twitter
(
2
).
The first is saying that chapter 10 of Dreamers is in the new Saikyo Jump, bringing up Espimon being a guest and the card that's included with the magazine. He finishes that post by saying enjoy him in the magazine until he appears in Ghost Game.
The second is a preview of him drawing the 11th chapter of Dreamers.
Then we get catch up from the week!
​
A few anniversaries this week:
The 12th Anniversary of Digimon Xros Wars
The 22nd Anniversary of Digimon Adventure 02: Hurricane Touchdown/Transcendent Evolution! The Golden Digimentals, plus the 16th Anniversary of Digimon Savers 3D: The Digital World in Imminent Danger!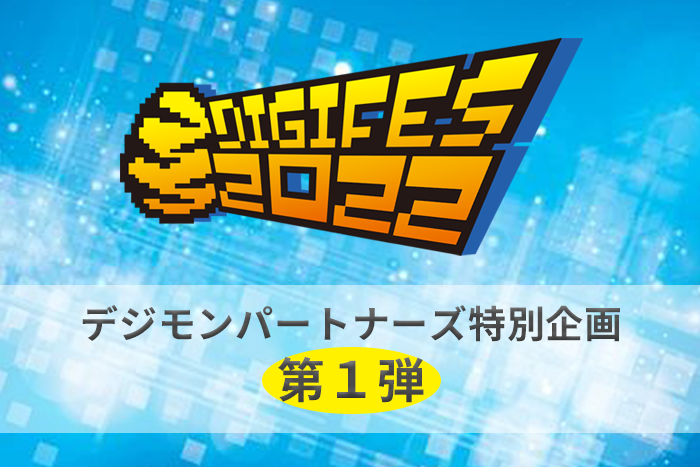 A few DigiFes related updates...
The first is a call for Frontier illustrations
to be used for a DigiFes countdown.
Then it's been mentioned
there will be a small Ghost Game related announcement at DigiFes.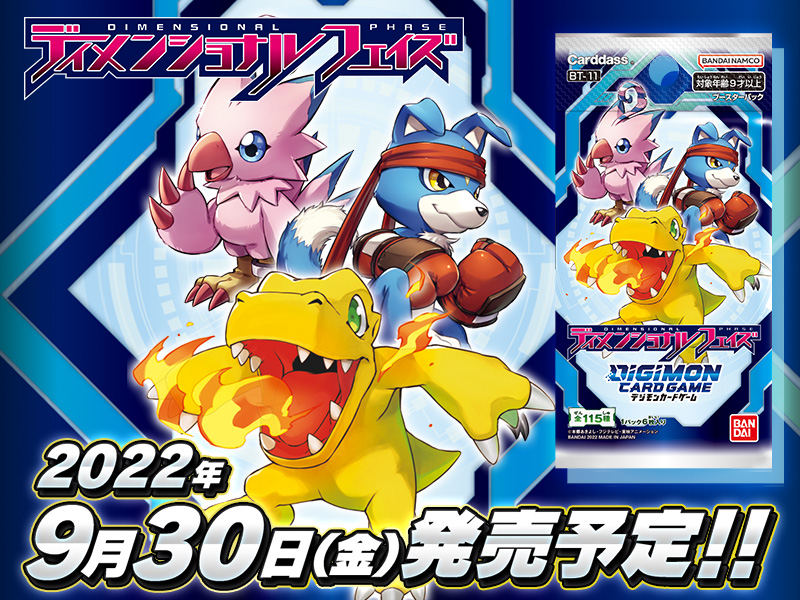 We get our first bit of art for Card Game Booster Set 11 Dimensional Phase, pointing to a Re:Digitize theme, along with a few more updates for the card set out in September.
Then we finish with a nice stack of Ghost Game catch up...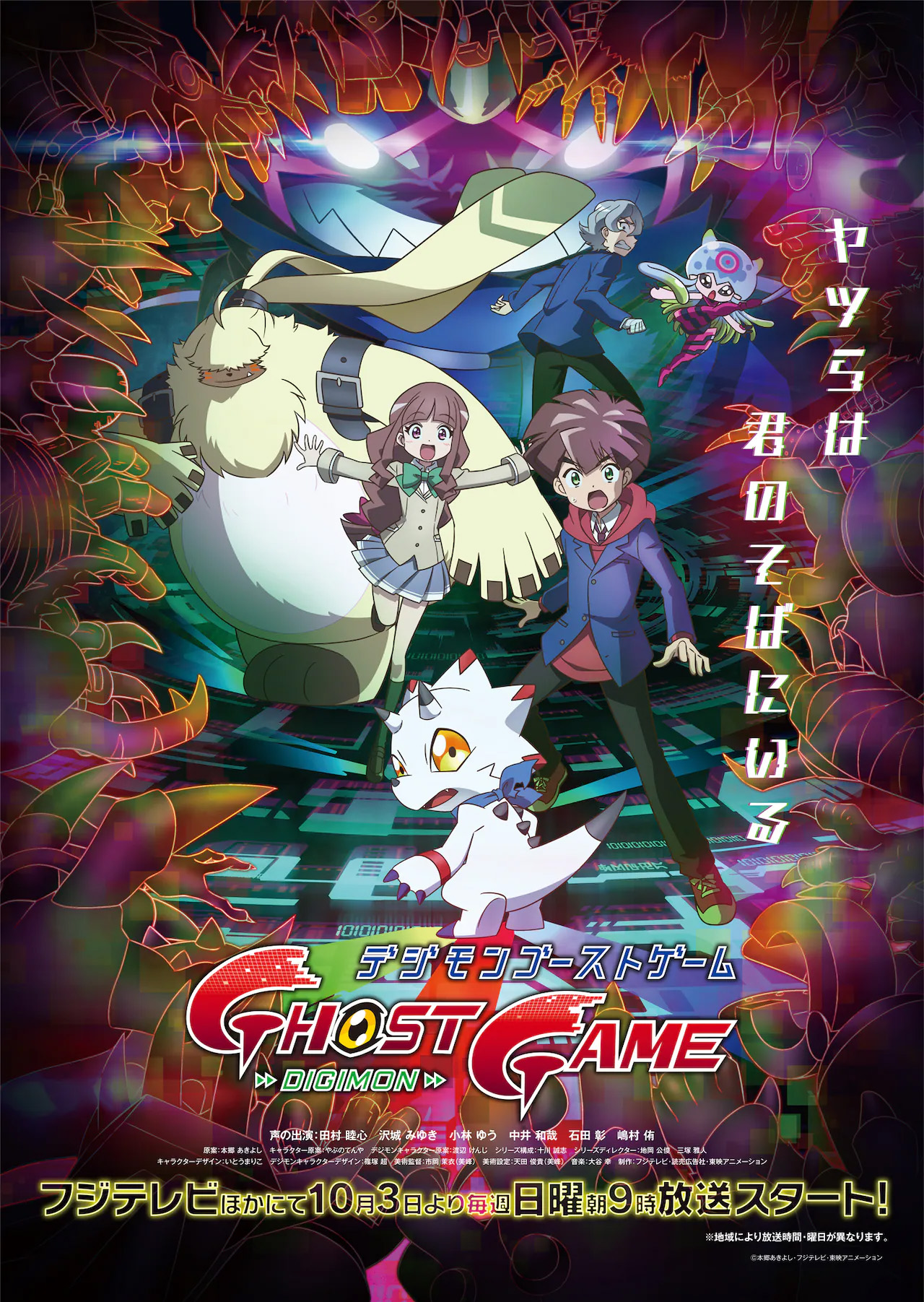 Ghost Game guide data for episodes through 37
, giving some details and teases for what will be coming up for the show over the next month.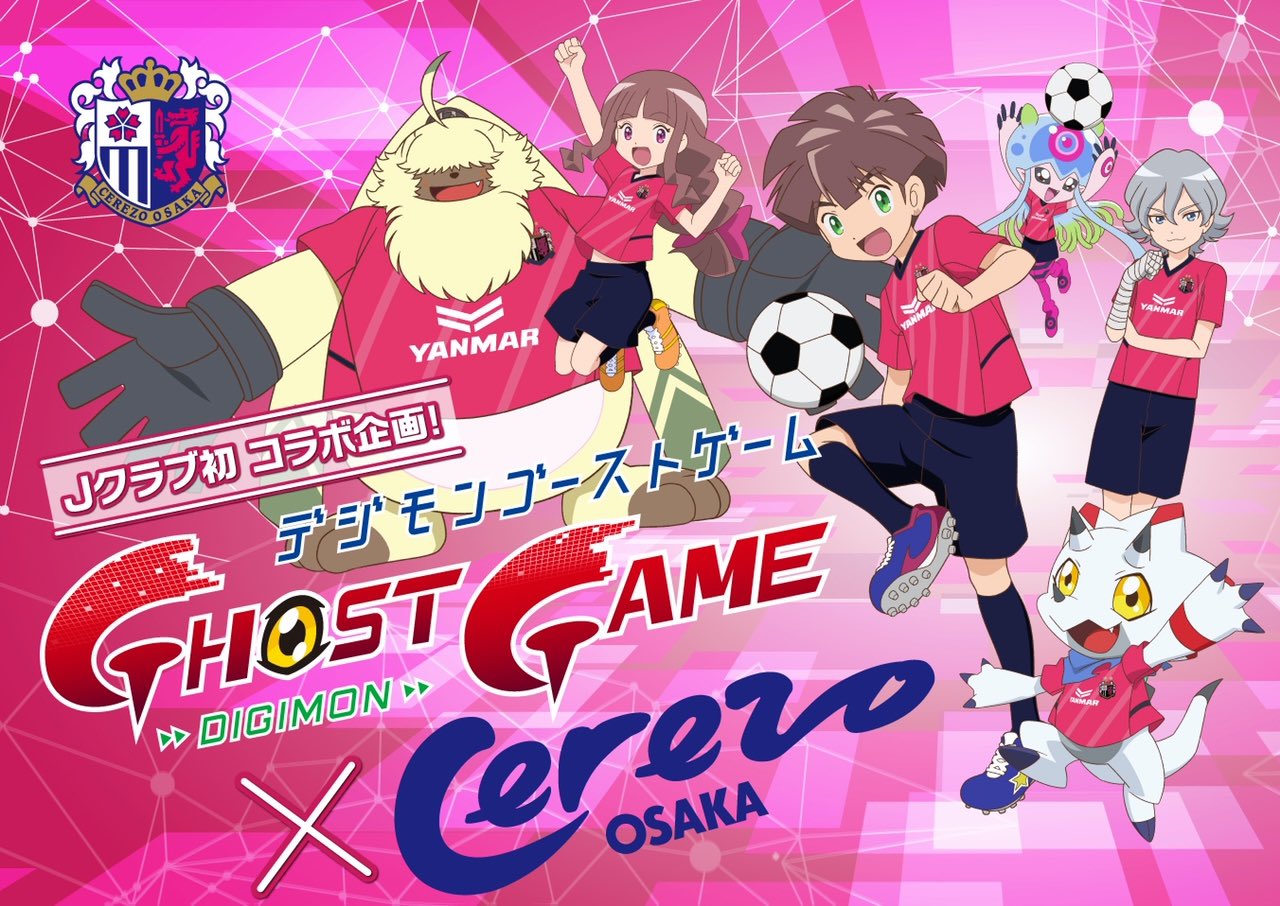 Ghost Game is doing a collaboration with the Cerezo Osaka soccer team
, which features new art, giveaways, products that'll be sold, and photo opportunities during their August 6th game.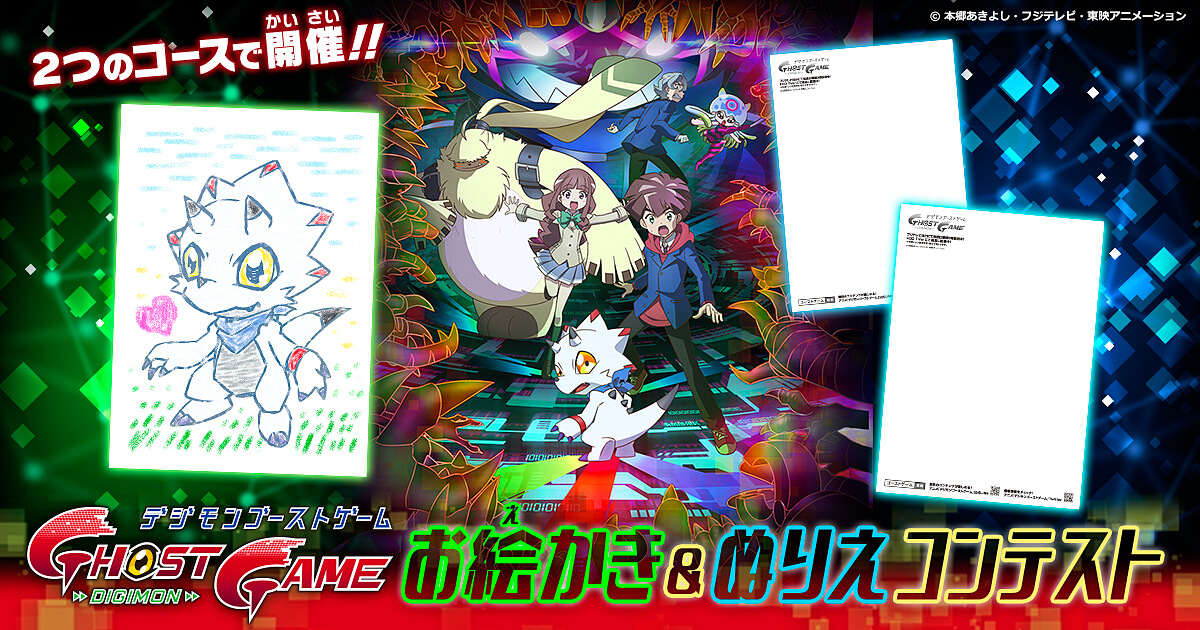 Wonder School is doing another Digimon event/contes
t, their 2nd for Ghost Game. There are contests for kids to draw on their own, and also to color pre-existing art. High resolution coloring sheets of Ghost Game characters are provided for the coloring one.
Some fun art this time.