Show User Social Media
Hide User Social Media
Joined

Sep 8, 2006
Messages

16,891
No episode this week, but we still have a nice batch of stuff!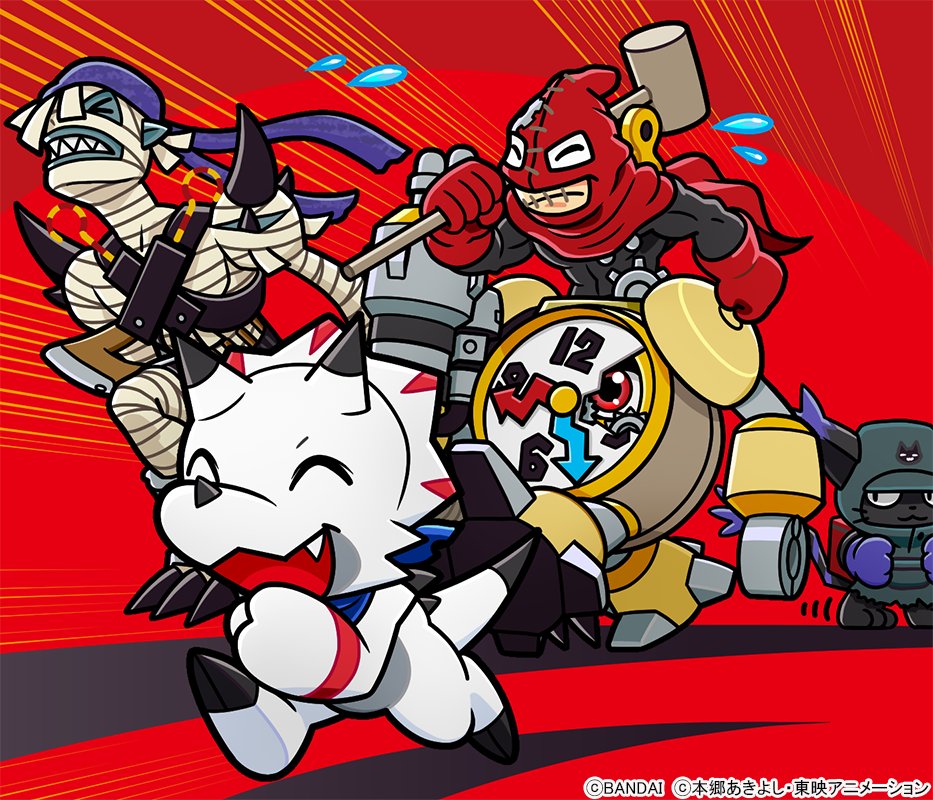 Even with no episode today
Digimon Web
put up social media art of various characters who showed up in the first 2 episodes of Ghost Game. The attached message:
Good morning!

No Digimon Ghost Game today

Gamammon & friends are running hard towards next week!

Please look forward to episode 3, Scribbles, on October 24th!
The Digimon TV account also had some fun...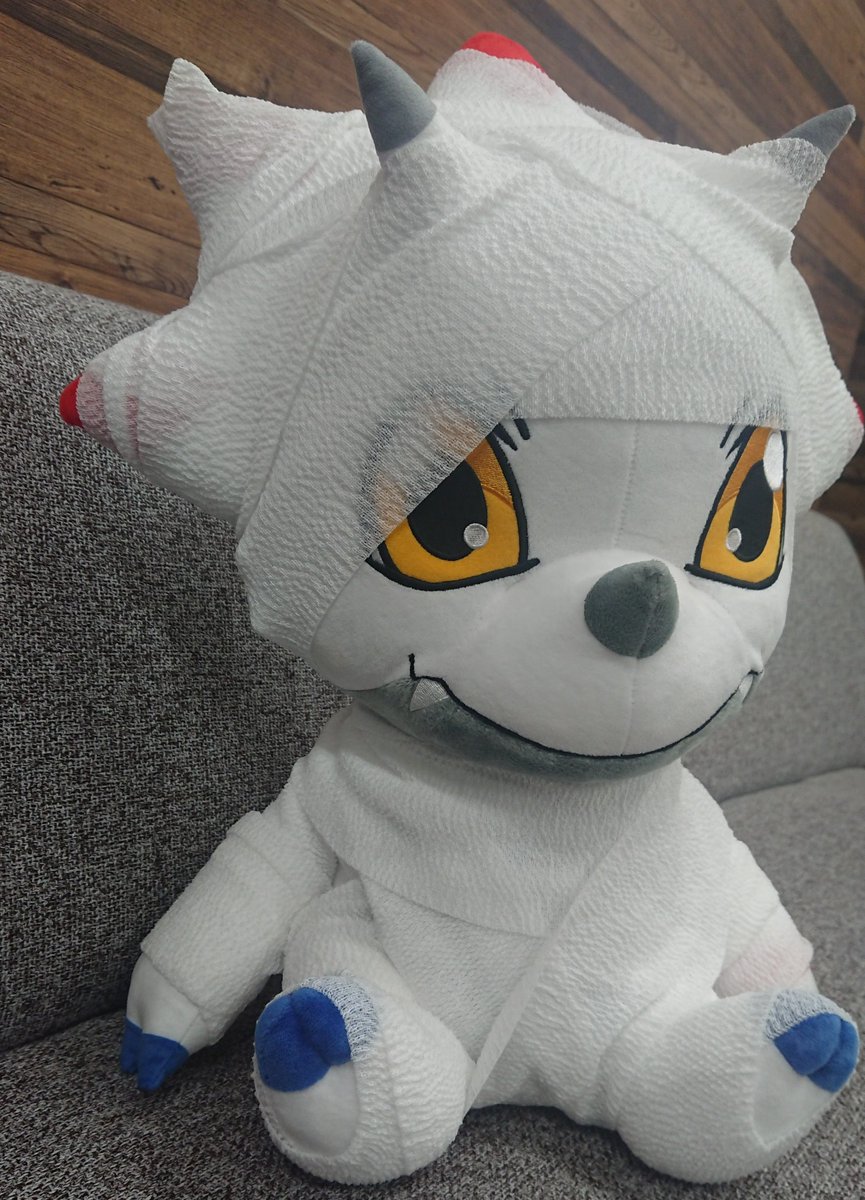 The Gammamon promotional plush was dressed
up like a mummy with a photo posted a few days ago, like he appeared in episode 2.
Tenya Yabuno posted a few things also...
​
First, art of Hiro & Gammamon
. The attached message:
Digimon Ghost Game- Hiro & Gammamon. Gammamon is really cute. i was able to participate in two episodes of script meetings & was impressed by the visualization. I'm looking forward to what happens next. Episode 1 is about to stream on Youtube [JPN only] and the 2nd is available on TVer and more, so please check it out!
We also got the Digimon Dreamers promo art
, I think as large as we've seen it yet, with a simple message of "Please Support Digimon Dreamers."
Then we get a nice stack from Hiroshi Izawa.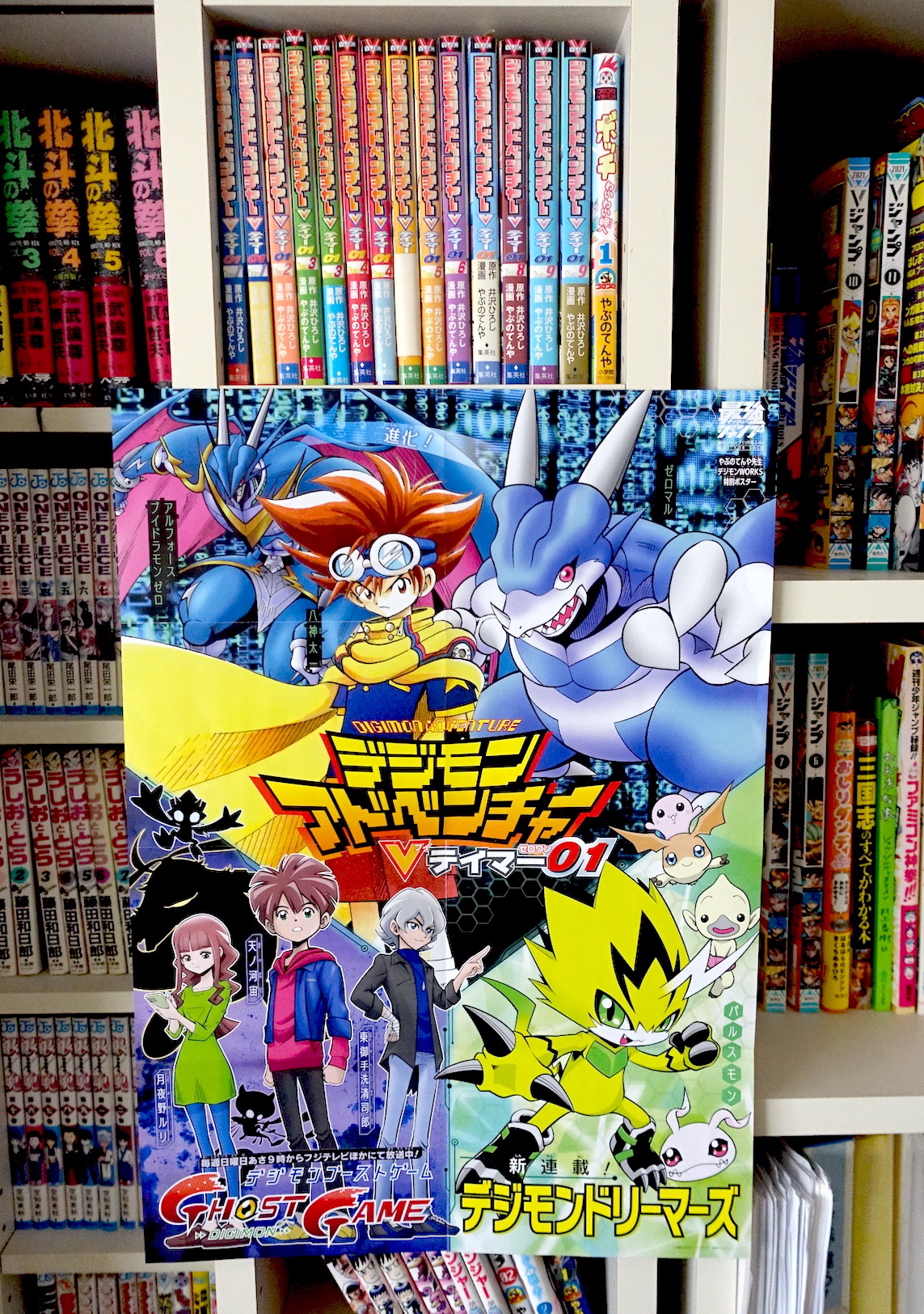 He started off showing
where he put up the Tenya Yabuno poster from Saikyo Jump.
He also went over a few obis from Digimon V-Tamer, which he did with Yabuno...
He goes over some details about the obis on various volumes of V-Tamer. (
1
) (
2
) (
3
) (
4
) (
5
)
Volume 1- He mentions how it talks about Our War Game. He saw it in a preview room and was surprised just how interesting it was. He wanted to link the digital world and reality in a manga and went "You beat me to it! And it's so perfect", he was both surprised and saddened, and he ends with a laugh.
Volume 3- He thinks this 02 movie was the highest earner of those in the original run. At first, they were thinking of having Rei be a tamer who used armor evolution, but the idea vanished in the flow of the story. He wonders what the story would have been like if that had been used.
Volume 4- It mentions the [then] upcoming Tamers movie. When it had Tamers in the title, like V-Tamer, he wondered if maybe anime fans would read V-Tamer by mistake [thinking it was directly related], and ends with a laugh.
Volume 5- This one makes him cry. He talks about thanking 'him' for the message, and how Zeromaru's first evolution was in Chapter 22 Butter-Fly, which was named after the song by Wada Kouji, and he remembers listening to the song while writing V-Tamer. [The obi is a message from Wada Kouji about how great Taichi is, how he made his musical debut in Digimon, and how his first full album was coming out soon.
We had a reference book update earlier in the week...
Shortmon
Weddinmon
The update was paired with a new Digimon Profile.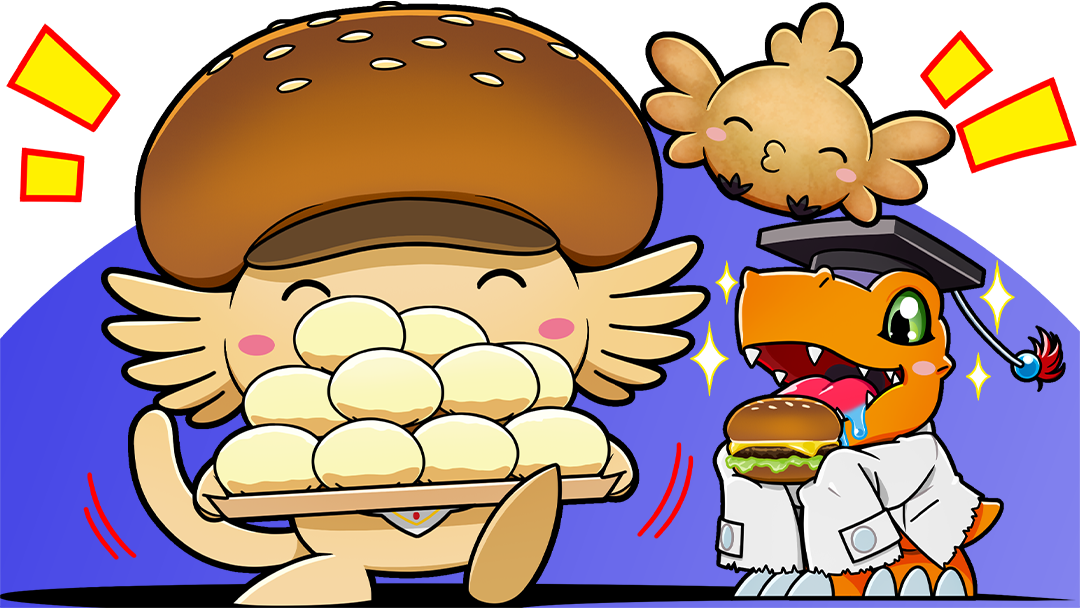 With the new Digimon Profile
, we also got social style art!
And last up...
​
With a new poll about the Ghost Game leads, we got what appears to be the cleanest version of their profile art yet.
No show this week, and yet still a decent sized batch of stuff.