Show User Social Media
Hide User Social Media
Joined

Sep 8, 2006
Messages

16,401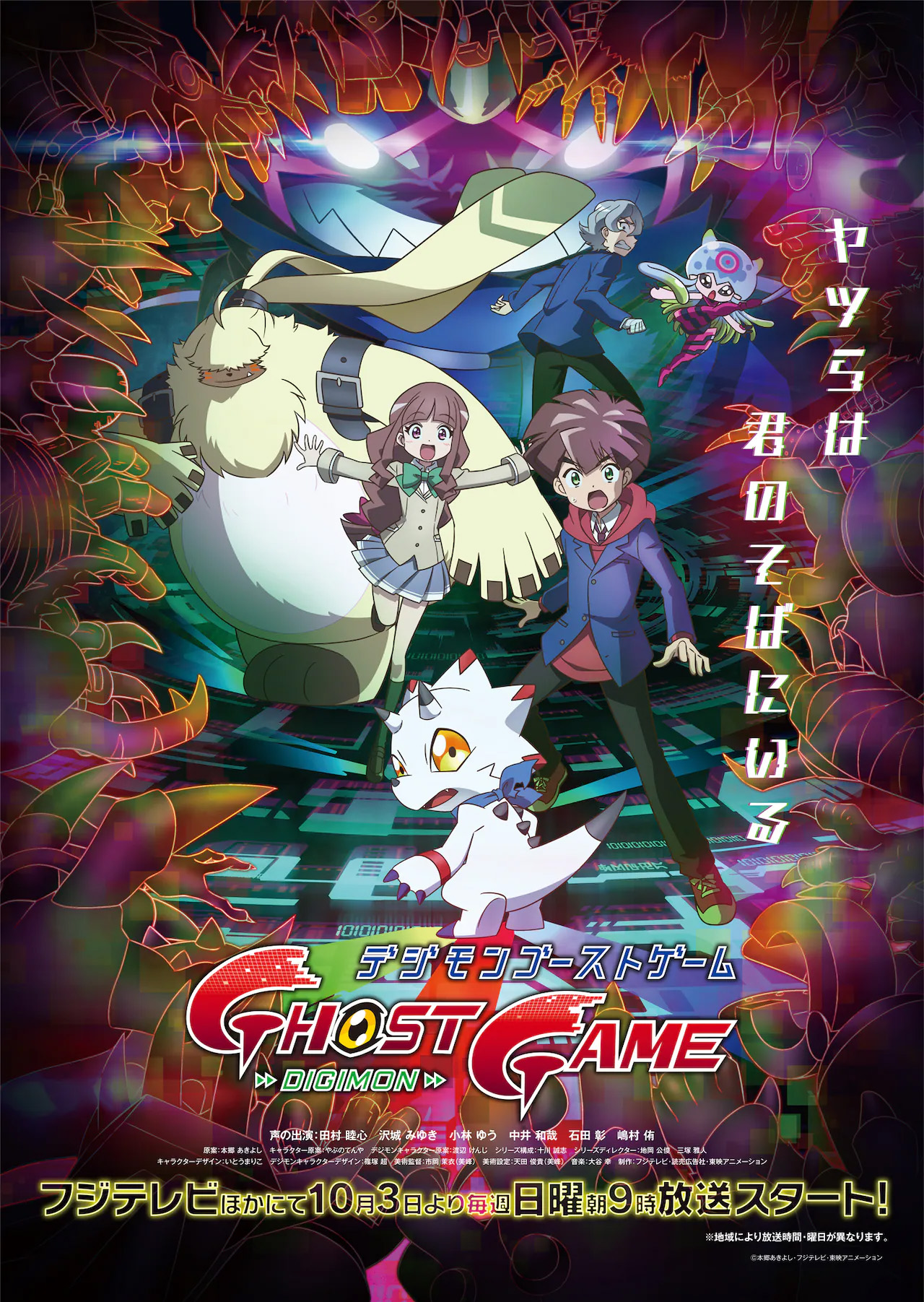 New guide listings for Digimon Ghost Game!
These have episode titles and plot synopsis' for episodes 14 through 16, and a title for 17.
Plot synopsis/descriptions by their nature will have minor spoilers, so consider this fair warning.
Additional warning this time since there 'may' be a spoiler for episode 13.
Episode 14- Zashiki-warashi (January 16)
Hiro Amanokawa and co. accompany Kiyoshiro Higashimitarai to a resort, where he is attending a conference. Hiro's partner Gammamon is still upset about Bokomon, so Hiro wants to do something to cheer Gammamon up. However, the place they are staying at is a haunted hotel where a zashiki-warashi is said to frequently prank the lodgers there. Many of the pranks are cute, such as moving the temari handball in the lobby or hearing the piano play out of nowhere. However, ever since Hiro and co. stay at the hotel, the pranks grow more and more frequent, troubling the employees. Just then, a package arrives at their room.
Episode 15- The Mystic's Lair (January 23)
There is a mysterious fortune-teller who can solve any problem you have 100%, but you never know when or where their abode will appear. The name of the fortune-teller is Mephisto. Ruli Tsukiyono's best friend Mika asks her to find Mephisto. While this is going on, Kiyoshiro's partner Jellymon rummages through junk in search of a bargain and comes upon an exquisitely well-made stone statue of a young woman. When Jellymon touches the eerie statue that is as black as darkness, Jellymon realizes that it is a human being transformed. The mysterious fortune-teller's house and the black statue... What is the horrible plan that connects these two?
Episode 16- Man-eating Forest (January 30)
Hiro takes Gammamon solo-camping with him, and hears from the campground manager that some campers have been leaving without paying lately, as though they had been spirited away. While enjoying camping, Hiro and Gammamon hear a scream from the nearby forest and enter it. Unfortunately, the forest is a terrible place where people who enter it are led astray by an eerie mist and go missing one by one. While surrounded by the mist, Hiro and co. are attacked by tree monsters. What on earth is going on in this forest?
Episode 17- Freezing Hell (February 6)
It appears the show is continuing on as is, with perhaps, an ominous fate for a character hinted at (or perhaps just an argument over chocolate?)
Thanks to a friend of the site for the information and onkei for the translations.