Show User Social Media
Hide User Social Media
Joined

Sep 8, 2006
Messages

17,381
Time for a weekend batch!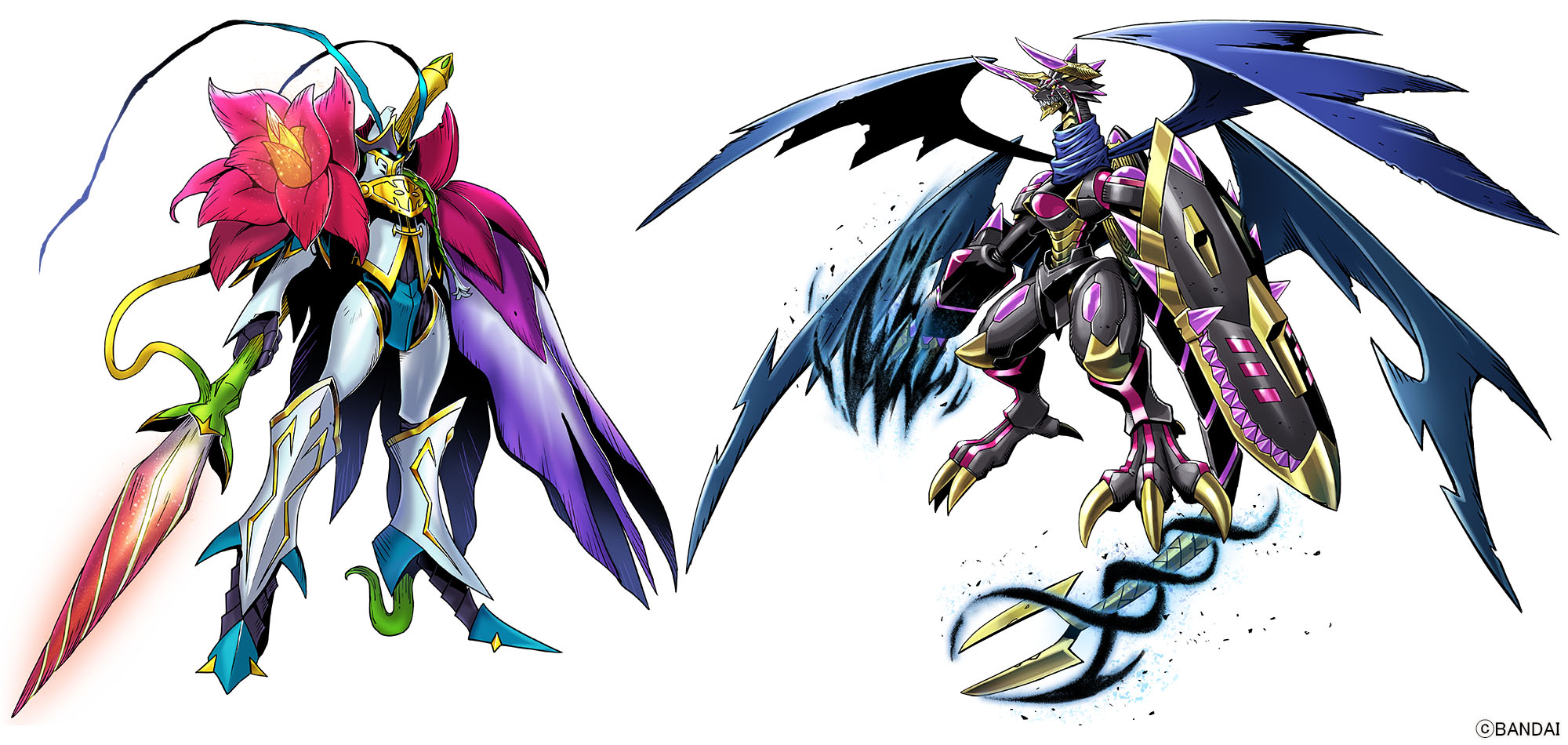 After Digimon Ghost Game episode 66 aired
,
Digimon Web
put up profile art of BloomLordmon & Regulusmon, featured heavily in the new episode. The attached message:
Thank you for watching Digimon Ghost Game episode 66 The Black Dragon of Destruction!

GulusGammamon has super evolved into Regulusmon

️ The reference book has also been released

BloomLordmon also makes its 1st anime appearance
And as mentioned, we get a reference book update...
Regulusmon
(
EN
)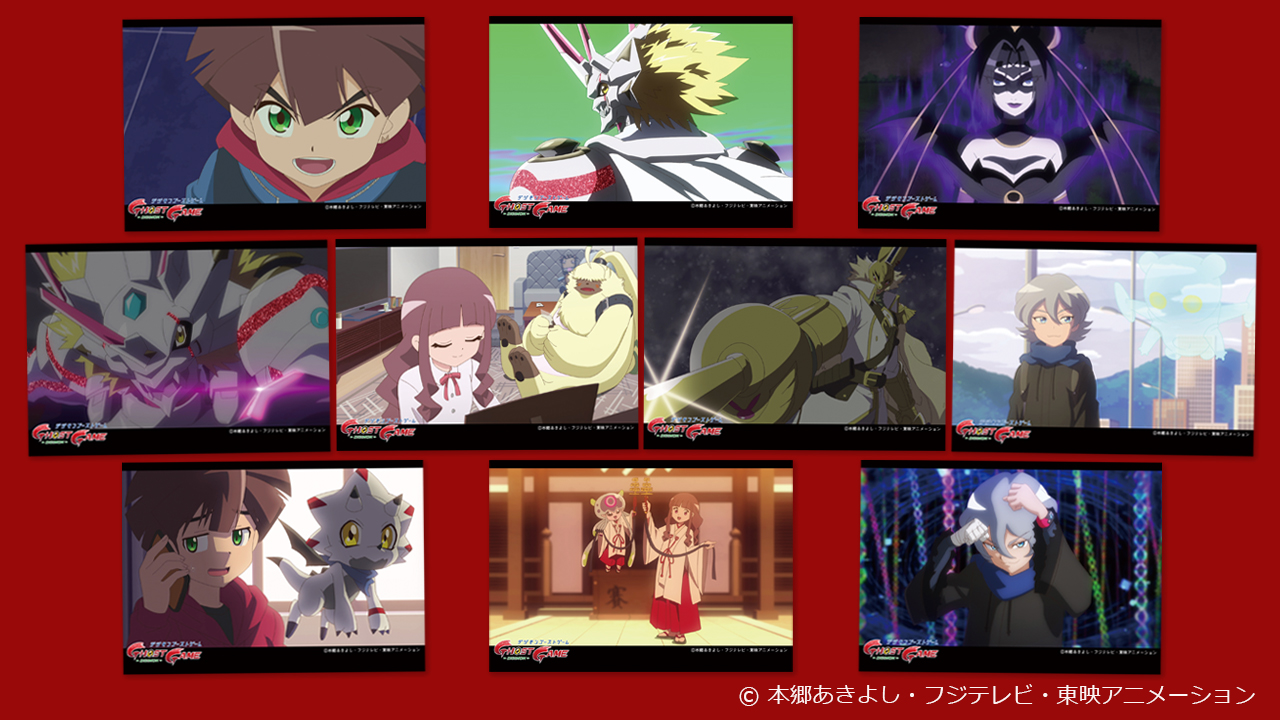 Another update
to the Ghost Game prints being available at 7-11 in Japan from Seven Prints. Prior updates are
here,
here,
here
, &
here
. That has been updated with new content based on episodes 56-60
The original information can be found in the link, plus the images, but the new images are embedded below.
​
Tenya Yabuno showed off
the first page of Digimon Dreamers Chapter 18, from the recent issue of Saikyo Jump, along with the page they put in advertising volume 1.
He mentioned how much he enjoys drawing Pulsemon.
The Toei Museum put up some Frontier art to celebrate the end of Toei doing free distribution of Digimon Frontier on Youtube in Japan. They had been putting up episodes in batches for 2 weeks at a time going through the whole year.
They showed off some of the Frontier/Ghost Game products on sale at the museum, which we've seen before.
And with Frontier ending it's year of digital distro...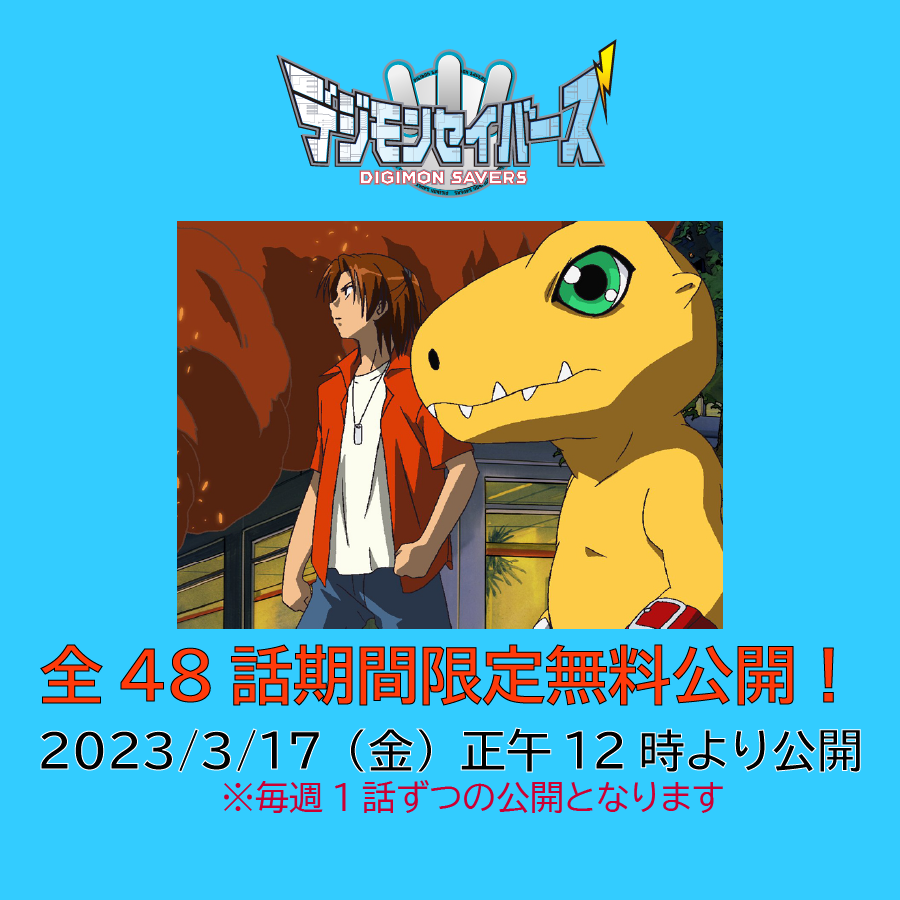 The Toei Museum
will be doing uploads of Savers (geolocked to Japan) over the next year.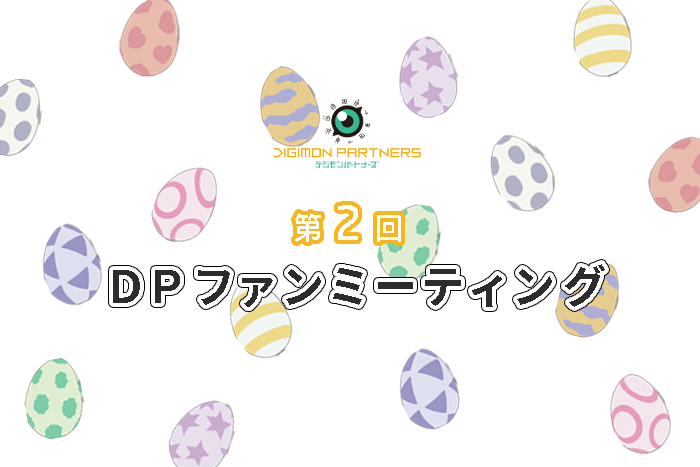 The 2nd Partners Fan Meeting
will be soon. They're currently doing signups in Japan for fans to attend, basically being a private online event for feedback.
This time 30 fans will interact with As'Maria, along with two members of the planning and development staff, regarding the Digimon Figure-Rise Amplified and Standard lines.
It will be held April 15th and run 90 minutes, and we'll get a report regarding it after.
Then we get some new products from China...
02 plushies featuring the kids and lower forms of their Digimon with cute SD designs.
Plus 8 collectors coins featuring the 6 main Digimon from 02, WarGreymon, and Imperialdramon Dragon Mode.
Always neat to see some of the fun exclusive Digimon products that show up in China.
And even more to finish the new stuff with...
I believe we saw silhouettes of these awhile back, but I think this is the first time seeing the figures.
The figures are sequels to Adventure: ones that came pout in China awhile back, this time they're all dressed as evolved forms of their Digimon. The costumes match the Kiddy Land collaboration outfits, like last last time, but there are a few original touches this time, and the poses are new.
Plus from an unboxing, we have photos of the 9th chase model... (Which you can see teased above.)
​
A recolor of Yamato in a Garurumon (Black) outfit.
Then to finish up, catch up from the week!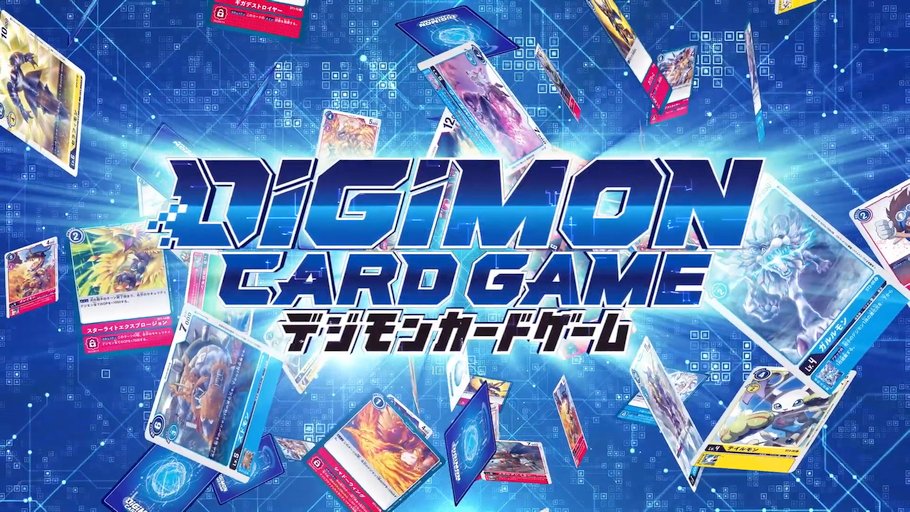 Our first details for the Booster Set 14 theme for the Card Game.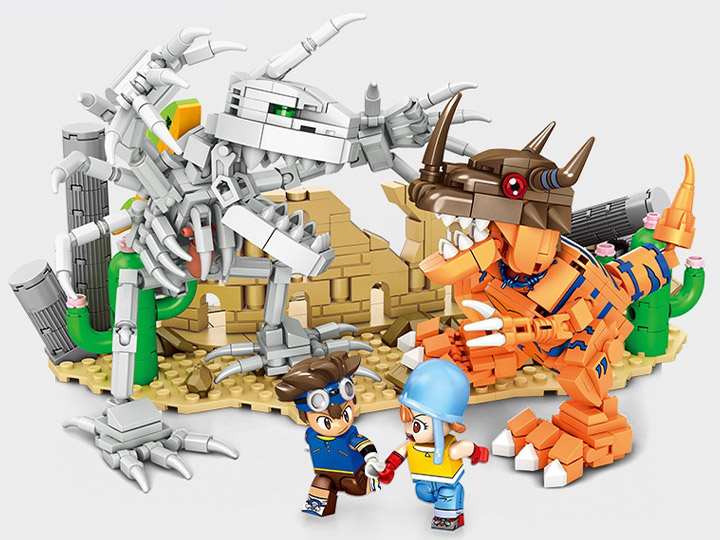 BBTS has the Sembo Digimon brick kits to pre-order, with good shipping rates.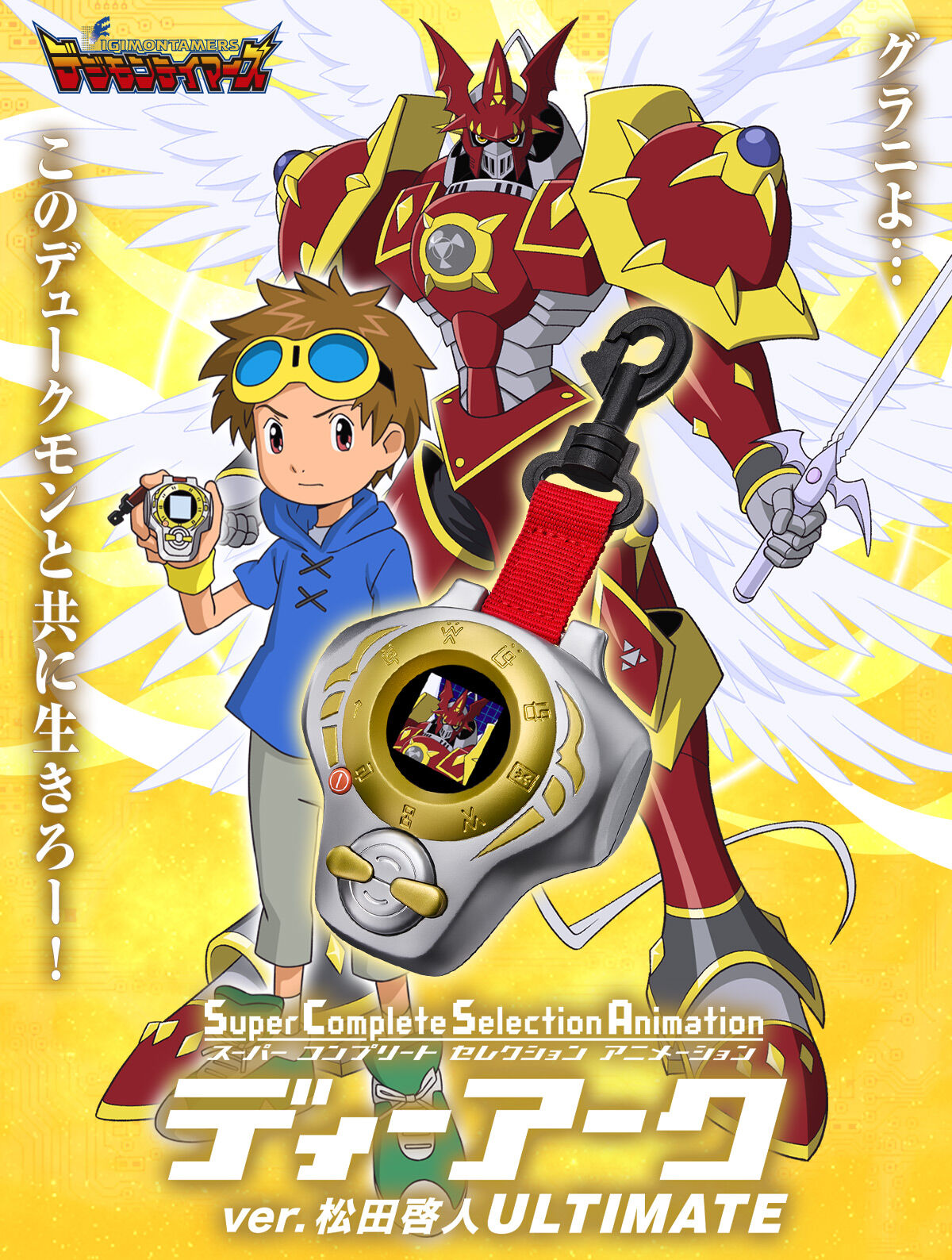 Pre-order details, and a lot of info, on the SCSA D-Ark Ultimate!
Plus some more info from MonMon Memo.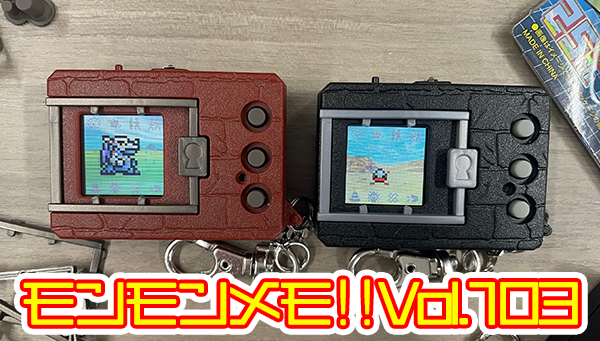 More Digimon Color details from MonMon Memo.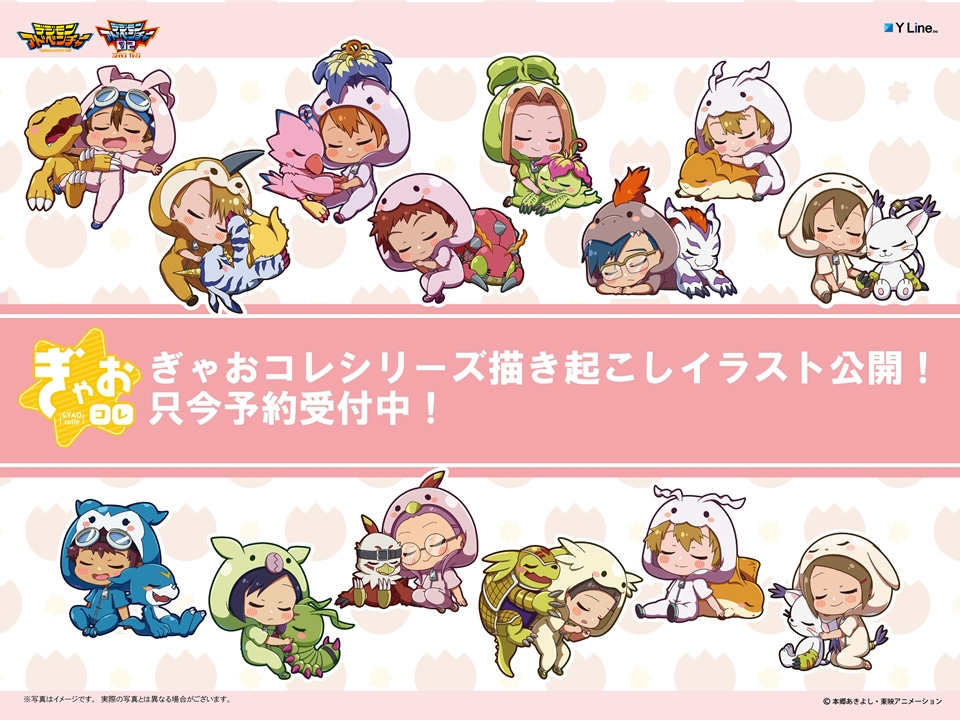 Easy to import pre-orders for the Adventure and 02 Gyao Collection opened.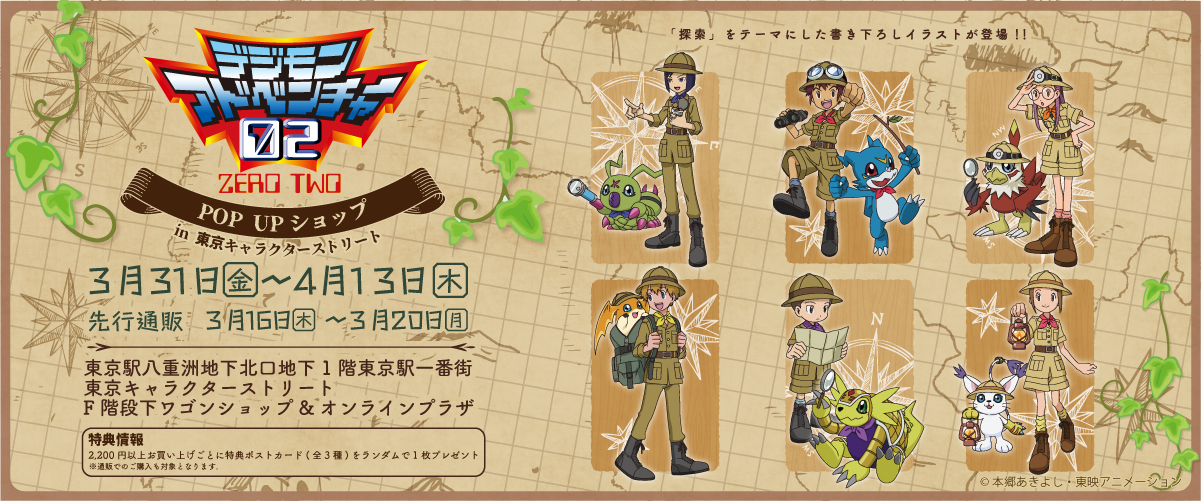 A new 02 pop-up shop is coming with explorer themed art and products.
Good selection of stuff this week, especially with some fun new merchandise, and a long waited for reference book update.
One week until Ghost Game is over!
Last edited: