Show User Social Media
Hide User Social Media
Joined

Sep 8, 2006
Messages

16,660
It's time for another batch of stuff for the weekend!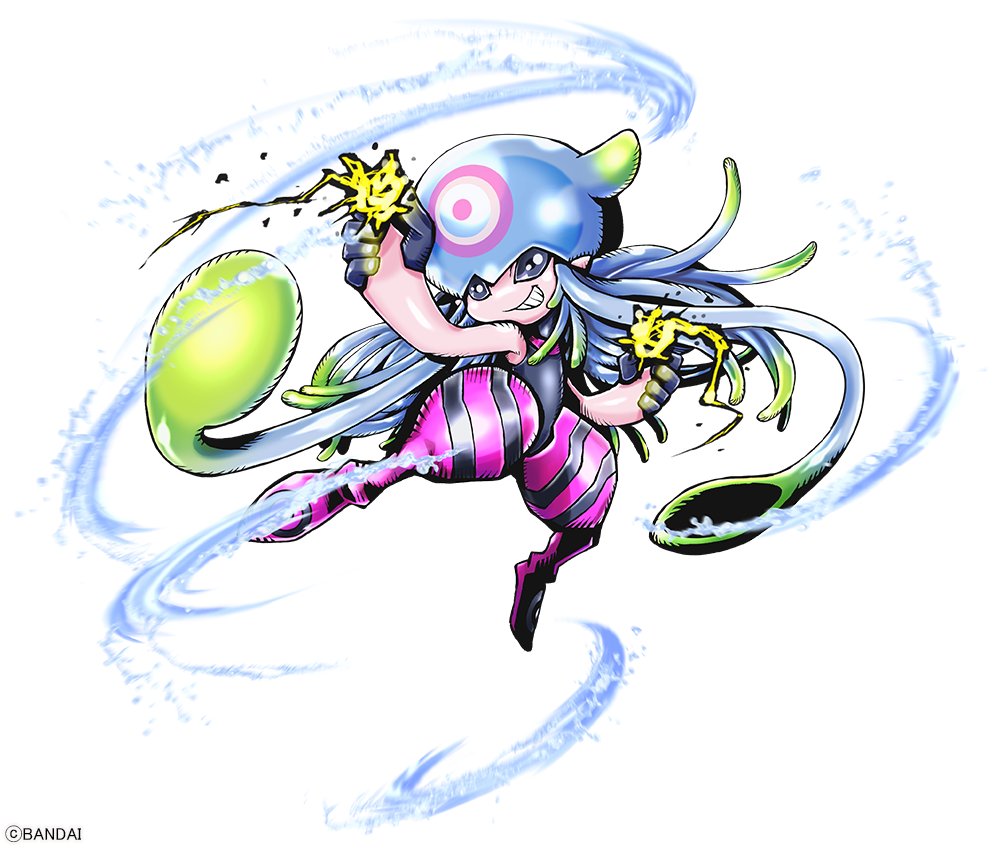 After Digimon Ghost Game episode 5 aired
,
Digimon Web
put up profile art of Jellymon, who makes her first appearance. The attached message:
Thanks for watching Digimon Ghost Game episode 5 Divine Anger!
Kiyoshiro's partner Jellymon is here!
This is... a very uneven duo?!
And then we get some art from Kenji Watanabe!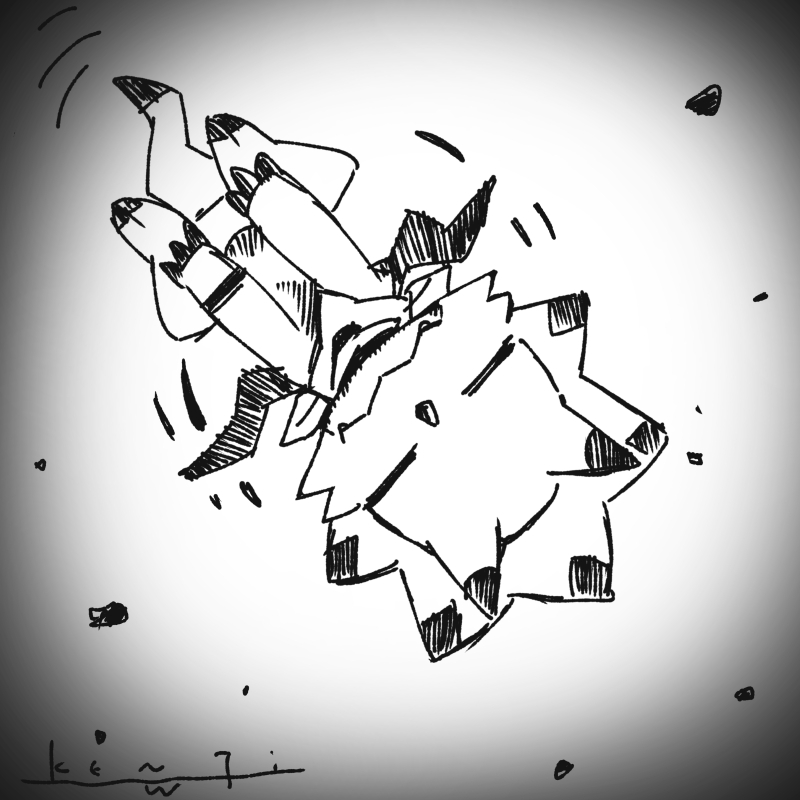 The art shows off
Gammamon, flying around a bit lazily. The attached message:
When I saw the scenario, I wondered what would happen, but it was interesting in the end. Gammamon is cute.

I hope the kids see it too~
Plus more episode art!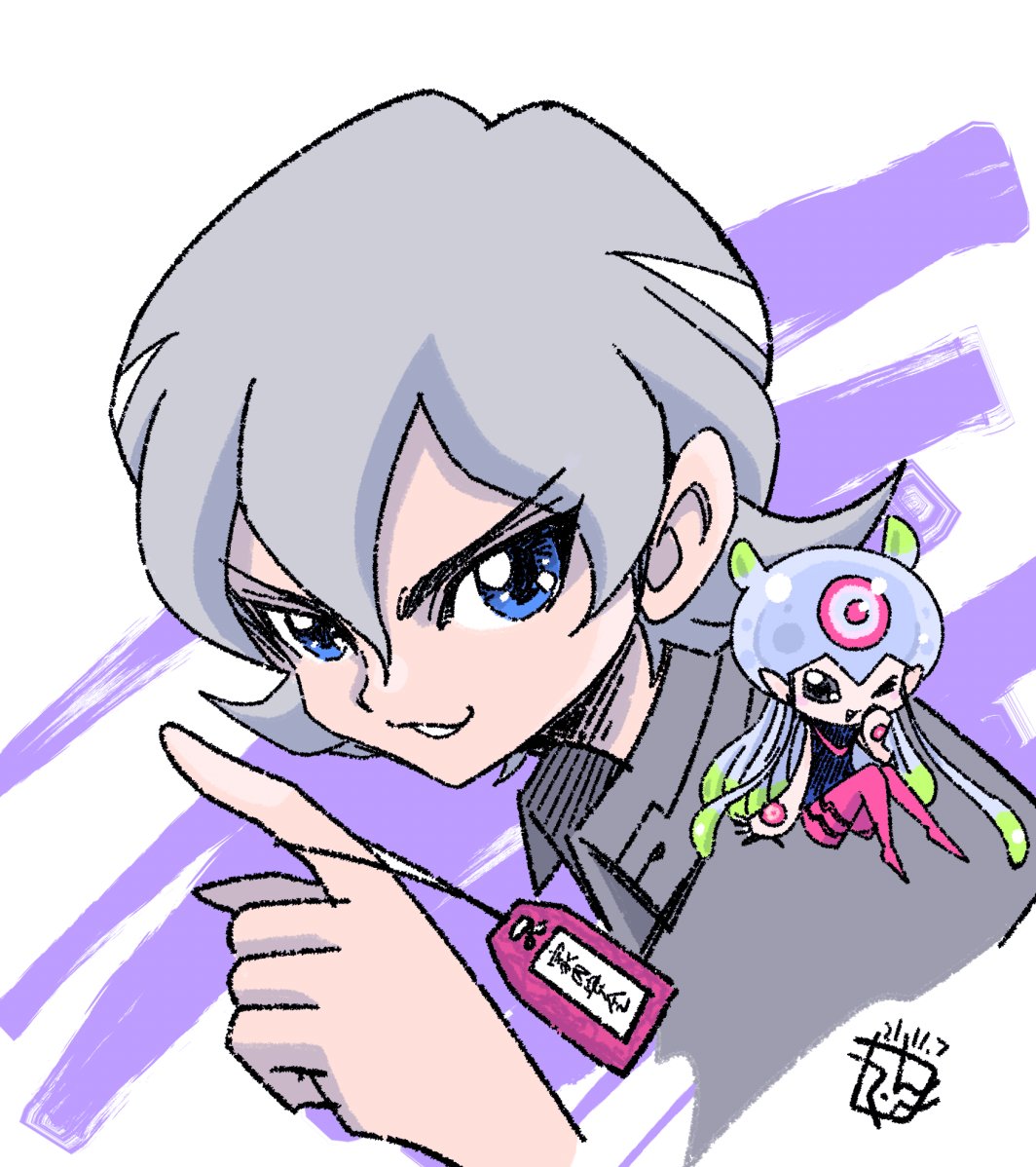 Tenya Yabuno drew Kiyoshiro and Jellymon
! Plus a charm. The attached message:
Episode 5 of Digimon Ghost Game! Kiyoshiro's cowardly nature, with a glimpse of manhood. He and Jellymon seem like they will make a good team.
More art, but not from the episode!
​
Some images that Tenya Yabuno posted.
The first
shows off Pulsemon, along with the title character from Dr. Chuguru's Case Files. The 2nd chapter of Digimon Dreamers (in Saikyo Jump) and a volume of Dr. Chuguru (a manga he created with Yu Kozaki) both came out on November 4th.
The second is a frame
from Dreamers! The attached message:
Exclusive info for those on Twitter! The colored circle has "now!" inside of it. By the way, when Pulsemon talks about the "strongest," he isn't talking about chocolate .
The dialogue from inside the frame:
Pulsemon: "You're my tamer! it's your job to make me evolve to the strongest Digimon!!"
Ritsu: "I said I'd help, but I don't know what to do?"
Then for model kit fans...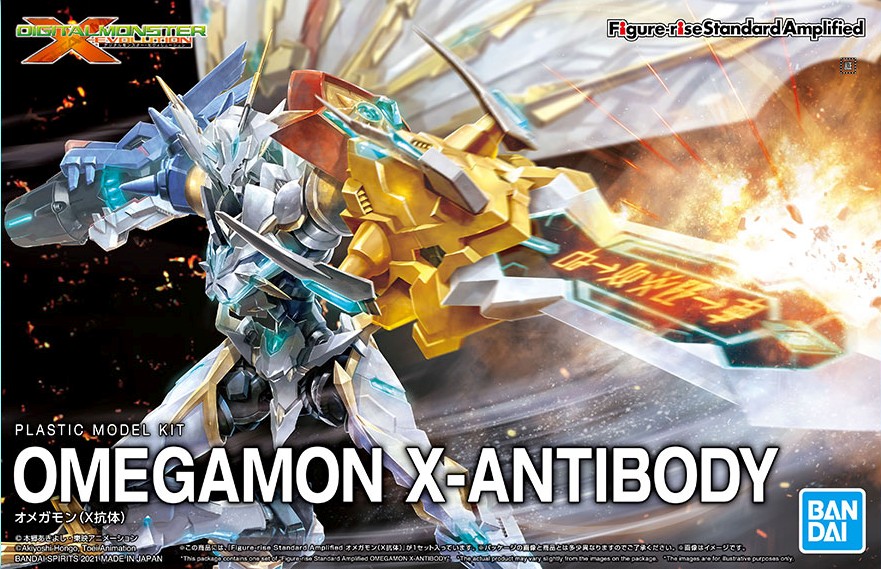 The box art for the Figure-rise Standard Amplified Omegamon X model kit, which is out later this month.
It's still available to pre-order: (Affiliate links)
Omegamon X at HLJ
The box art
is from
a rather tall promo image
showing quite a bit of detail on the kit...
And last up, something special...
Earlier this year legendary animator Yasuo Otsuka passed. Otsuka was well known as the character designer for the original Lupin anime, worked on any number of well known films and was known for his high quality animation work. On top of that, he taught many to animate. At one point Hayao Miyazaki was his protege, and he would join MIyazaki on Cagliostro and other productions.
The relevance to us, and the art above (left image), is Otsuka actually did the end card illustration for the 3rd Digimon film, Hurricane Touchdown. (The end card is the image on the right.)
Earlier this week Takashi Hashimoto
, who did key animation for Bokura no War Game, was the animation director for Hurricance Touchdown, and did key animation and was the effects animation director for Kizuna,
posted a photo
of 2 previously unseen Digimon images by Otsuka.
Based on the post by Hashimoto he called these rough drafts from the ED, likely early rough attempts to figuring out what to do for the end card. Both have a different feel than the final image, having a heavy Lupin inspiration (in the bottom of the 2 images especially.)
The first shows Terriermon taking a photo of Wallace and Lopmon posting in a jeep. (It may be the opposite for the 2 Digimon, it's a bit hard to tell due to the pose, although the one near Wallace does look to have 'at least' 2 horns.)
The second, a far more Lupin inspired image, shows Lopmon riding off on a 3-wheeler, with Wallace and Terriermon chasing behind, with Chibimon chasing behind them.
Just something fun to see from one of the most legendary and skilled animators there ever was.
Lots of fun art and images this time, including a few things we haven't known existed for over 20 years!
Thanks to onkei for some translations.
Last edited: