Show User Social Media
Hide User Social Media
Joined

Sep 8, 2006
Messages

16,928
Weekend batch of stuff time!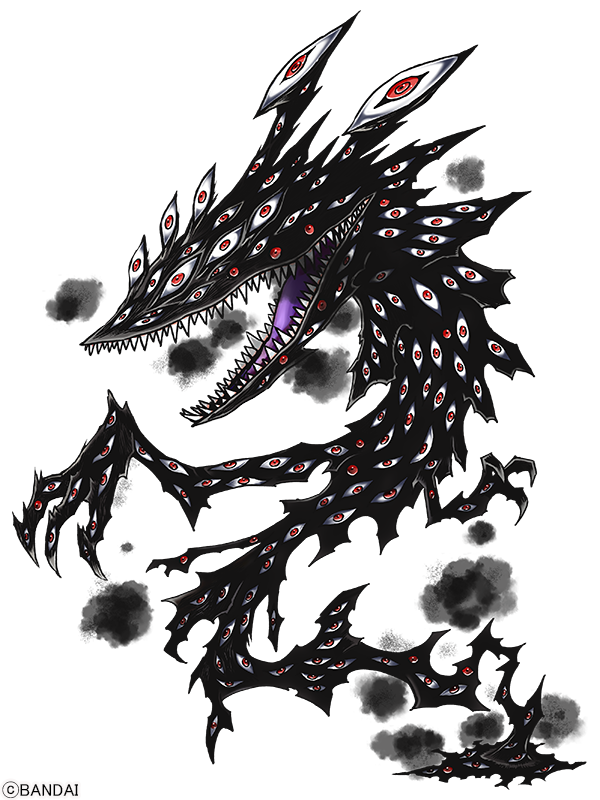 After Digimon Ghost Game episode 43 aired
,
Digimon Web
put up the profile art of Eyesmon, who was the featured Digimon this week. The attached message:
Thanks for watching Digimon Ghost Game episode 43 Red Eye

Eyesmon appeared

️ It was a very powerful voice...
Then over to Dreamers...
​
Tenya Yabuno posted some images
(
2
) from Dreamers. The first image is from the most recent chapter, which he notes is the beginning of Pulsemon's new adventure (and he notes to write the editors to let them know what you think.) The second image is him drawing the next chapter.
Next up, some Appmon!
Naoki Akamine has posted more
Appmon art
(
2
) of Haru and Eri. He's posted the main art before, but this is them showing their way through working on it when they made it years ago by showing different layers.
Akamine also posted another bit of art.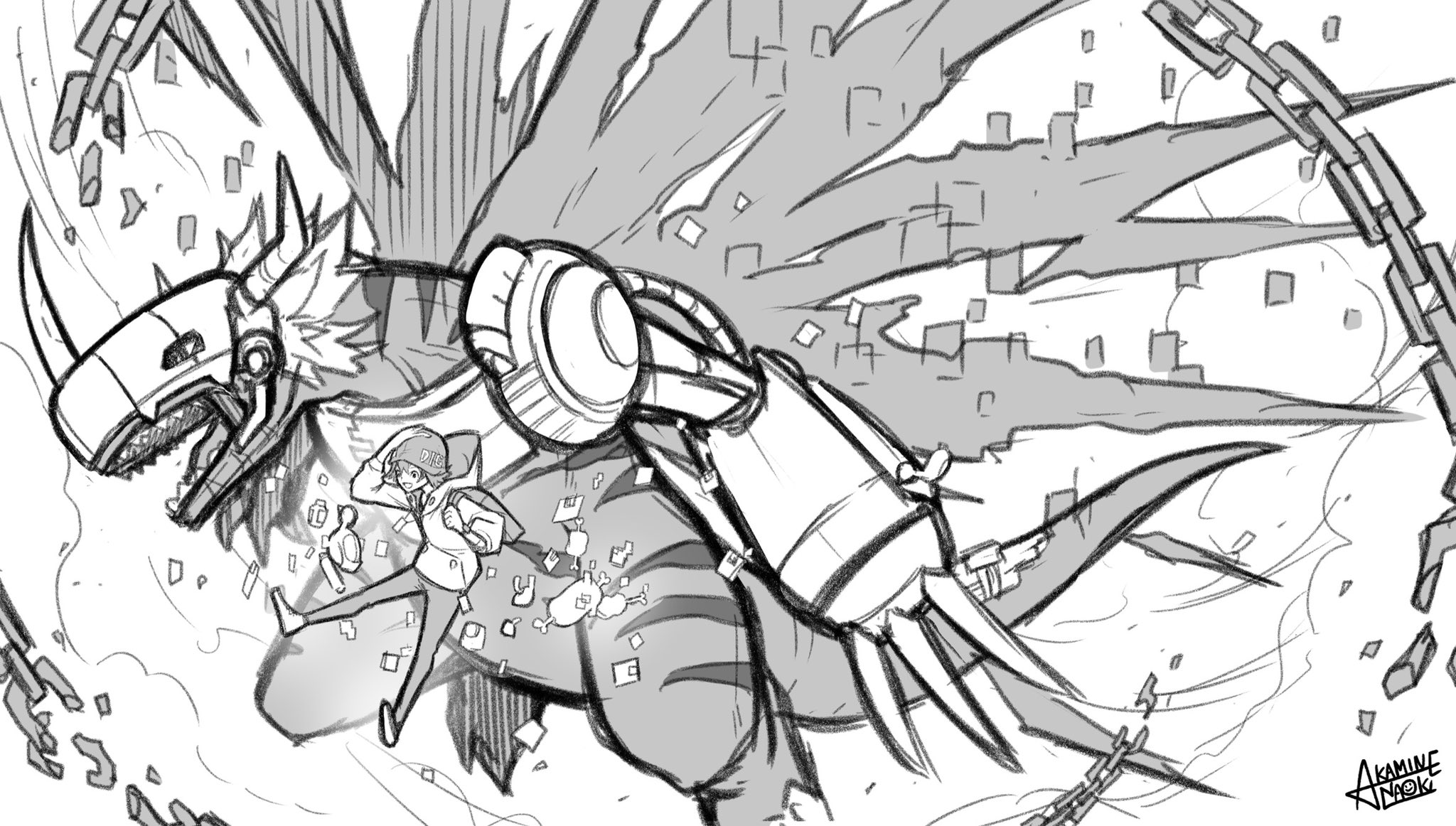 They called it a rough
of 'that summer day'. Really nice quality artwork there.
Then we have some product updates...
The Figure-rise Standard Amplified model kit of Alphamon is out on September 23rd, and we have
packaging art
, plus
final promotional images
of the kit.
AsMaria
also posted the art and said:
Finally out on September 23rd!
Figure-rise Standard Amplified Alphamon!
The packaging illustration has been announced! I'm so excited! ・゚・(ノД`)・゚・
And then...
The Kizuna smartphone cases are out from Digimon Partners, so the renders have been replaced with actual images..
Details on how to order them can be found
here
.
Last up for new stuff...
Time for another image test. Various types of image compression just to see if we're nearing the point where we might swap to nonstandard image types, to serve smaller files, at better quality.
If you can, please let us know which you can see. (Everyone should be able to see the PNG.)
And then some catch up for the week...
​
We got official Digimon Survive
PC, iPhone, and Android wallpapers featuring the various key art from the game, plus official clean art of Archnemon & the Hooded Monster.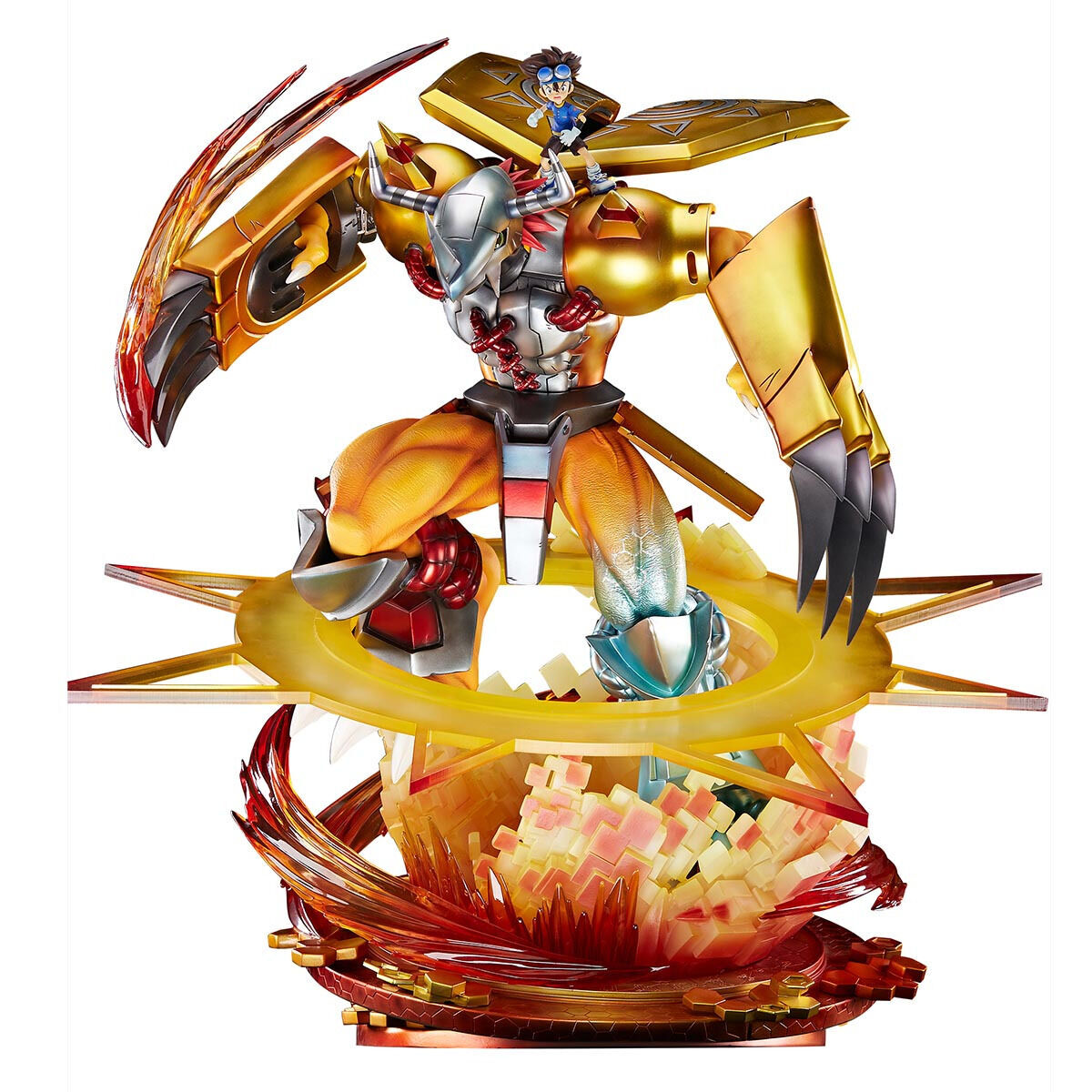 If you need to be relieved of a large amount of money, the large figure of WarGreymon & Taichi
is available to pre-order in the US
.
We started to get previews of the parallel cards
from Booster Set 11! The link is to the most recent preview.

A new official poll about your favorite Digimon from the V2 V-Pet.
Lots from this week, including a ton of great images.