Show User Social Media
Hide User Social Media
Joined

Sep 8, 2006
Messages

17,404
Ghost Game is back, and time for a new batch of stuff!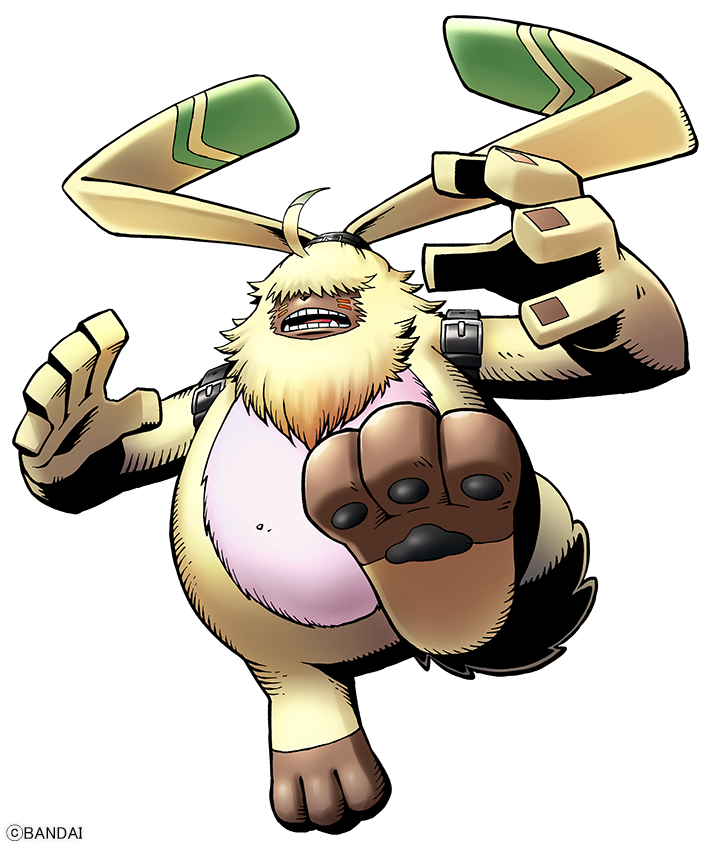 After Digimon Ghost Game episode 3 aired
,
Digimon Web
put up the profile art of Angoramon, who is introduced in the episode (although not their first appearance). The attached message:
Thanks for watching Digimon Ghost Game episode 3 Scribbles!
Angoramon materializes to save Ruli! It's a fluffy fluffy Digimon!
And then a bit of social media art...
Jubeinine
worked on episode 3 of Ghost Game and posted some social media art of Angoramon. They also posted a message with it:
I worked on the third episode of Ghost Game on layout, animation, and original artwork. It was unique and fun! Thank you for watching <3 !!
A few days ago they separately
posted a drawing of Gammamon
.
They also posted the drawing as part of a small Angoramon animation...
Update- Another piece of art.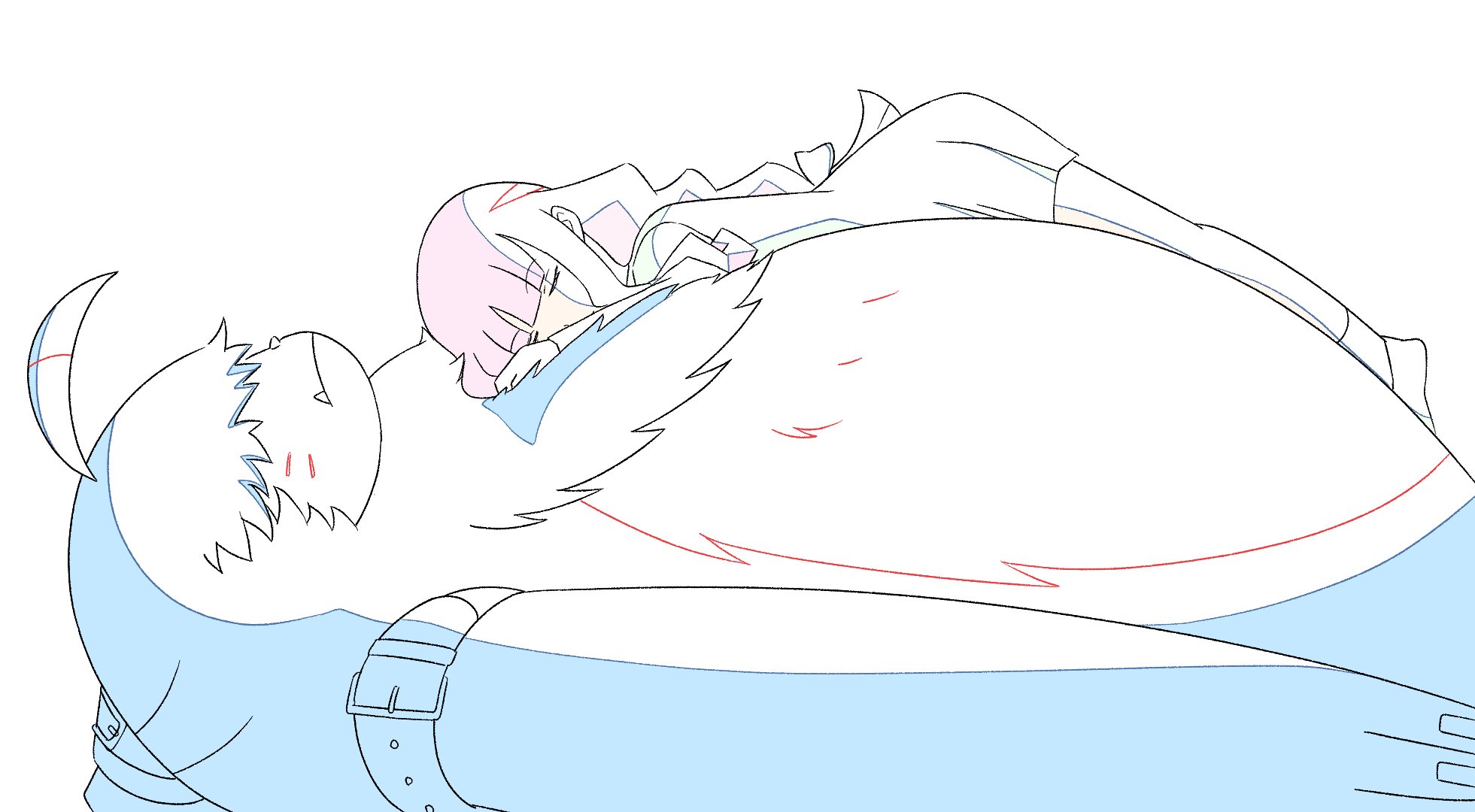 Celenecosmos also worked on the episode and drew this nice artwork
of Ruli & Angoramon. Part of the attached message:
Super thankful for the opportunity to have my LO debut on Digimon Ghost Game episode 3!
Update- A couple more pieces of art from people who worked on the episode...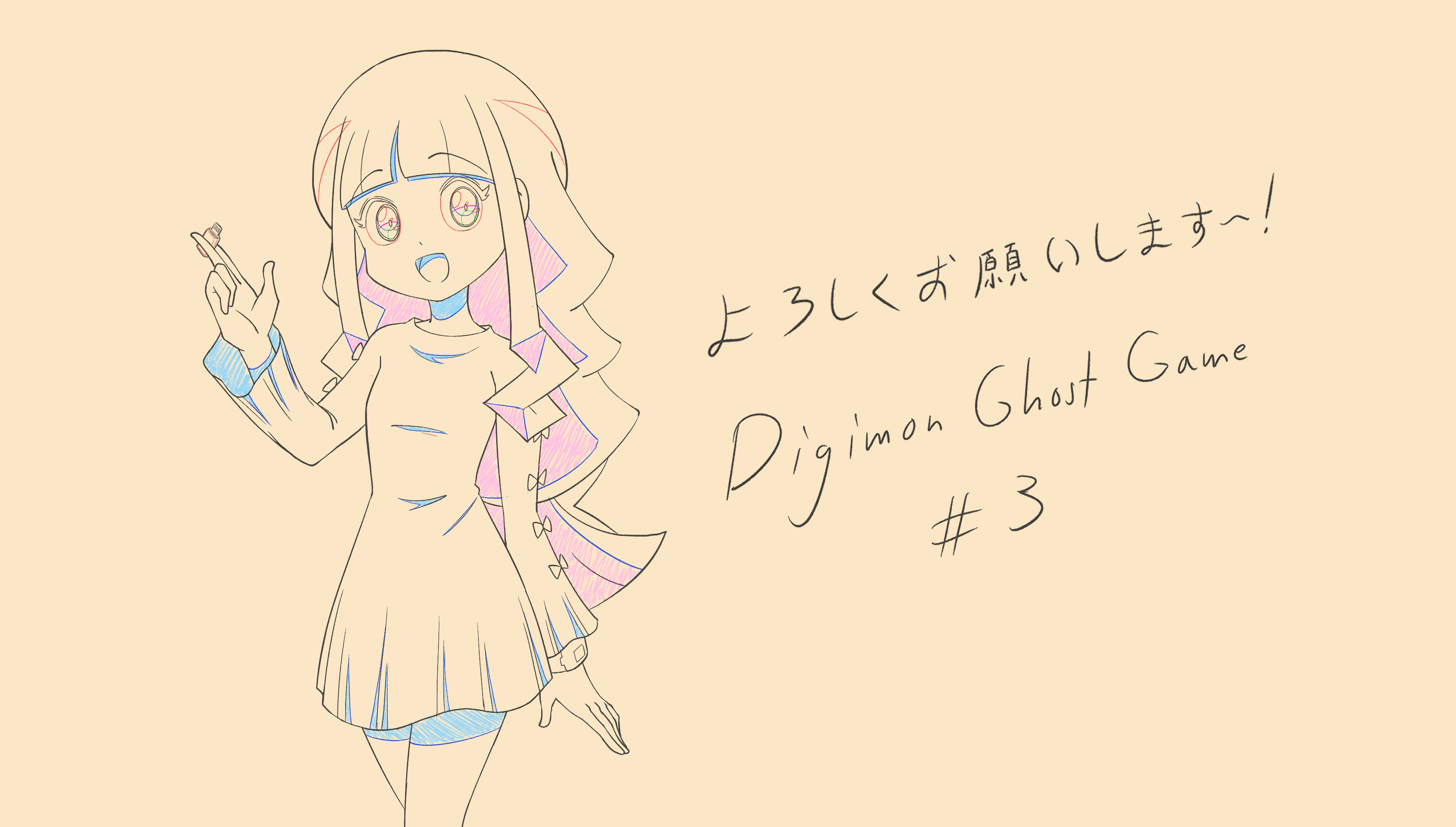 Porkkyboy did this nice drawing of Ruli
. The attached message:
Thank you, my first! I was sakkan/AD on Digimon Ghost Game episode 3- I got to draw Ruri a lot
CapnChreest put up this nice little animation. The attached message:
I participated on this week's episode of Digimon. Thank you for watching!
Also relating to Ghost Game...
The Digimon Chocolate Snacks with Stickers came out, so
Digimon Web shared a larger version
of the social media art. We previously only had a small version of it from a contest related to the snacks.
Then some more from Hiroshi Izawa, the writer of V-Tamer!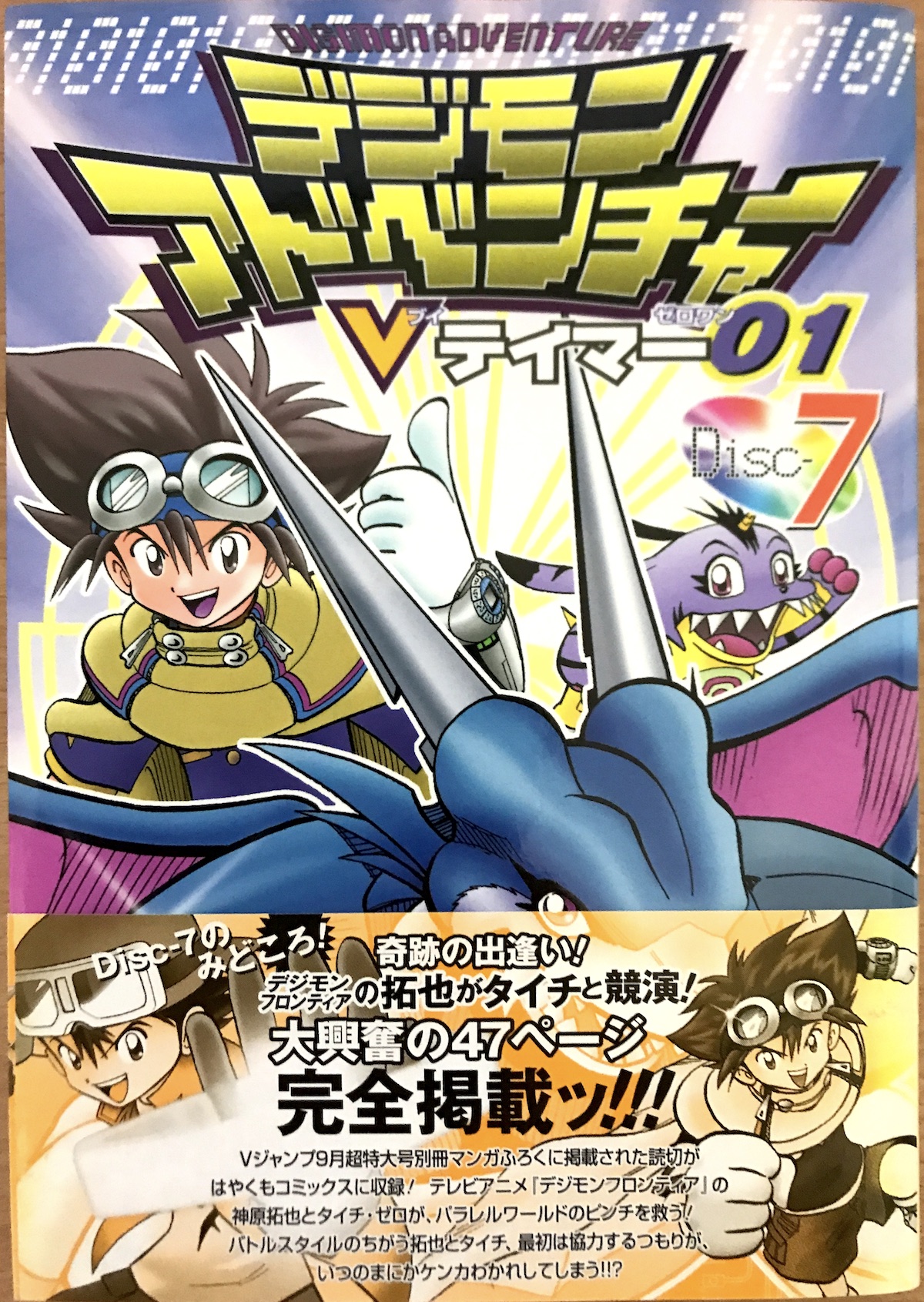 Last week he went over various V-Tamer obis
.
He went
over volume 7
this week.
Volume 7- This volume contains a crossover manga with Takuya from Frontier. At first, the scenario he wrote involved a Plotmon named 'Put' having an active role. The story ended up being long and Put ended up being cut entirely (he says with a sweatdrop.) He wanted to bring Plotmon into the story because it's so cute.
Also, an update!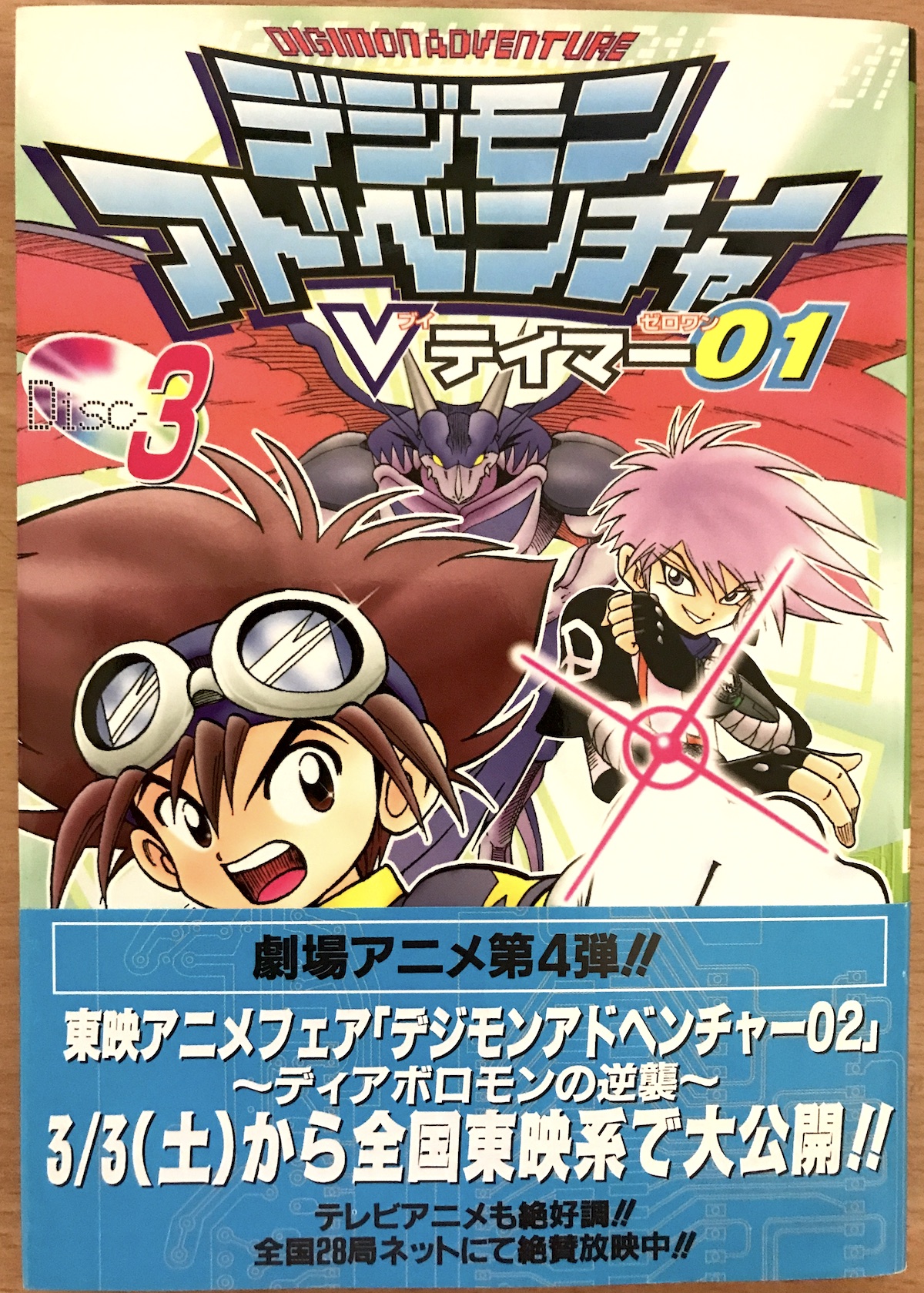 Last week, he mentioned this in part of what he said about volume 3..
At first, they were thinking of having Rei be a tamer who used armor evolution, but the idea vanished in the flow of the story. He wonders what the story would have been like if that had been used.
Izawa and Tenya Yabuno talked about this on Twitter a bit, so we have a few more details. (
1
) (
2
) (
3
)
Regarding Izawa mentioning Rei being a Tamer & using armor evolution in Digimon V-Tamer being an idea that had come up, Yabuno doesn't remember it. He does remember the idea of her being a tamer to Gabu though. He wonders if the 1st was just an idea Izawa had.
Izawa responded that he remembers it for sure. It was from one of their standard (nightly?) Koenji meetings (he laughs), where they would speak regarding their ideas [for the manga]. He recalls "Let's stop" coming up a lot. He also had the idea for [Rei] to be Gabu's tamer though. In the end there was a nice duo with Igamon. He ends with a '
' [Koenji is known for it's live music house and bar scene, the suggestion is Yabuno doesn't remember it because he was hammered.]
Yabuno responded by going "I see, you had it in Koenji!" He also seems to not be sure, as he doesn't think they had nightly meetings in Koenji until a bit later than that, but then he notes they had many meetings back then and finishes with a laugh.
And we finish with a few small video bits from earlier in the week you may have missed...
The Gammamon drawing song was put up by Digimon Classroom.
In addition to the video, there was also a making of, which
is in the discussion thread
.
And to finish with a bit more Ghost Game...
On top of the digital single
for the opening, Faction, we also have the full music video.
Discussion for that can be found in the thread
.
A nice heavy on the Ghost Game batch this time.
Last edited: