Show User Social Media
Hide User Social Media
Joined

Sep 8, 2006
Messages

15,194
A fun batch this weekend...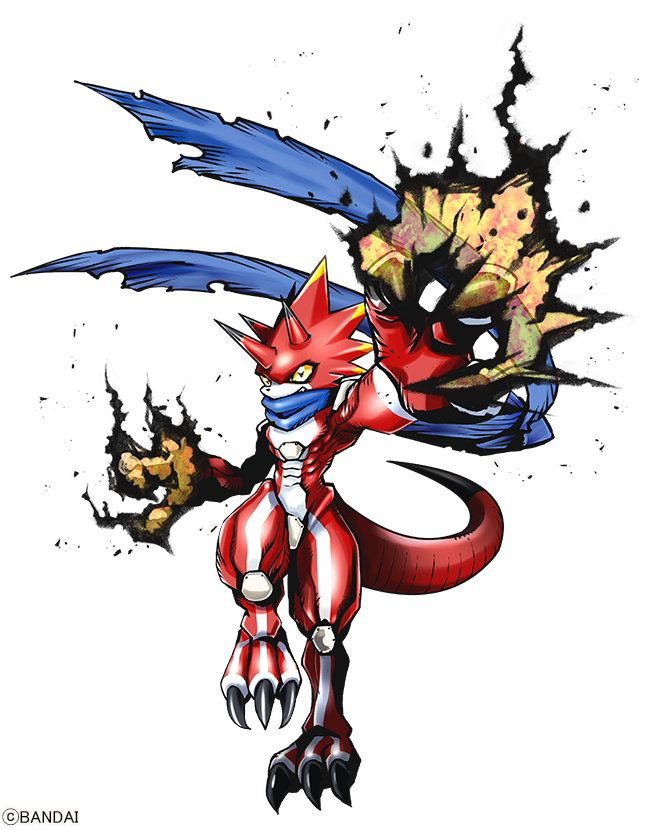 After Digimon Ghost Game episode 2 aired
,
Digimon Web
put up social media art of BetelGammamon, who is introduced in the episode.. The attached message:
Thanks for watching Digimon Ghost Game episode 2 The Mystery of the Museum!

To save Hiro, Gammamon evolved! BetelGammamon!
And new art from Kenji Watanabe! Well, kind of new...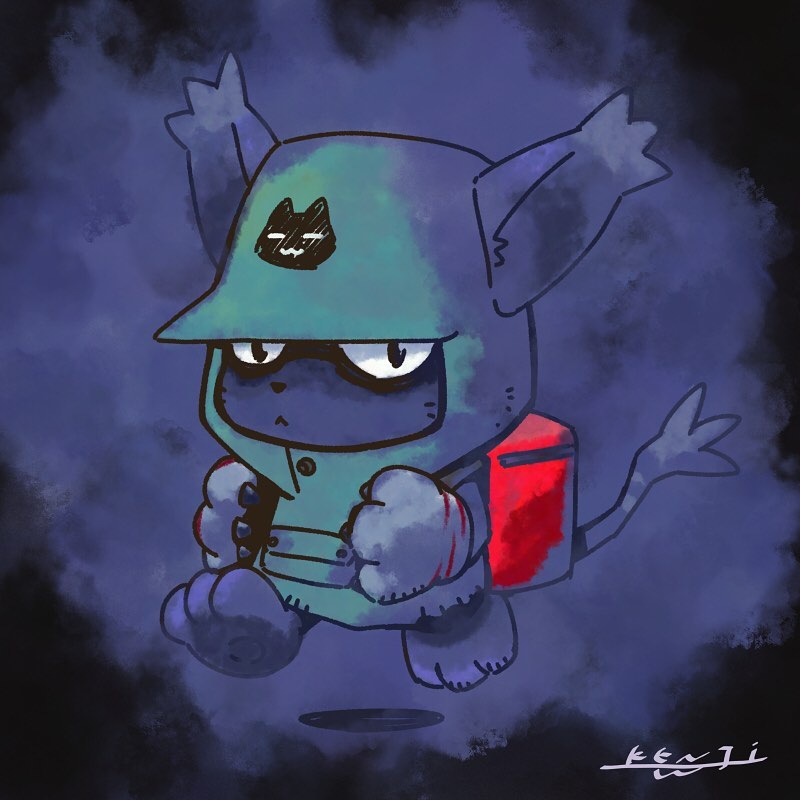 The art shows off
the 'delivery-person' BlackTailmon from episode 1. He posted it to Instagram a few days ago. The attached message:
My favorite part of the show, this Digimon. Kurone... or rather, the deliveryperson is BlackTailmon. They've been so busy their eyes are getting worse. Please do your best.
It isn't actually clear if he's commenting on BlackTailmon's eyes being different, or if he is commenting on his own eyesight. (Someone else might have a better read on it.)
The 'Kurone...' is him jokingly starting to say 'Kuroneko'. BlackTailmon's outfit, and the cat logo on their head, is designed after the well known Yamato Transport company, which is often referred to as 'Kuroneko'. Kuroneko of course meaning 'black cat', which is certainly where the gag of having BlackTailmon as a delivery person came from.
If he posts episode related art later it'll be added here.
And more art!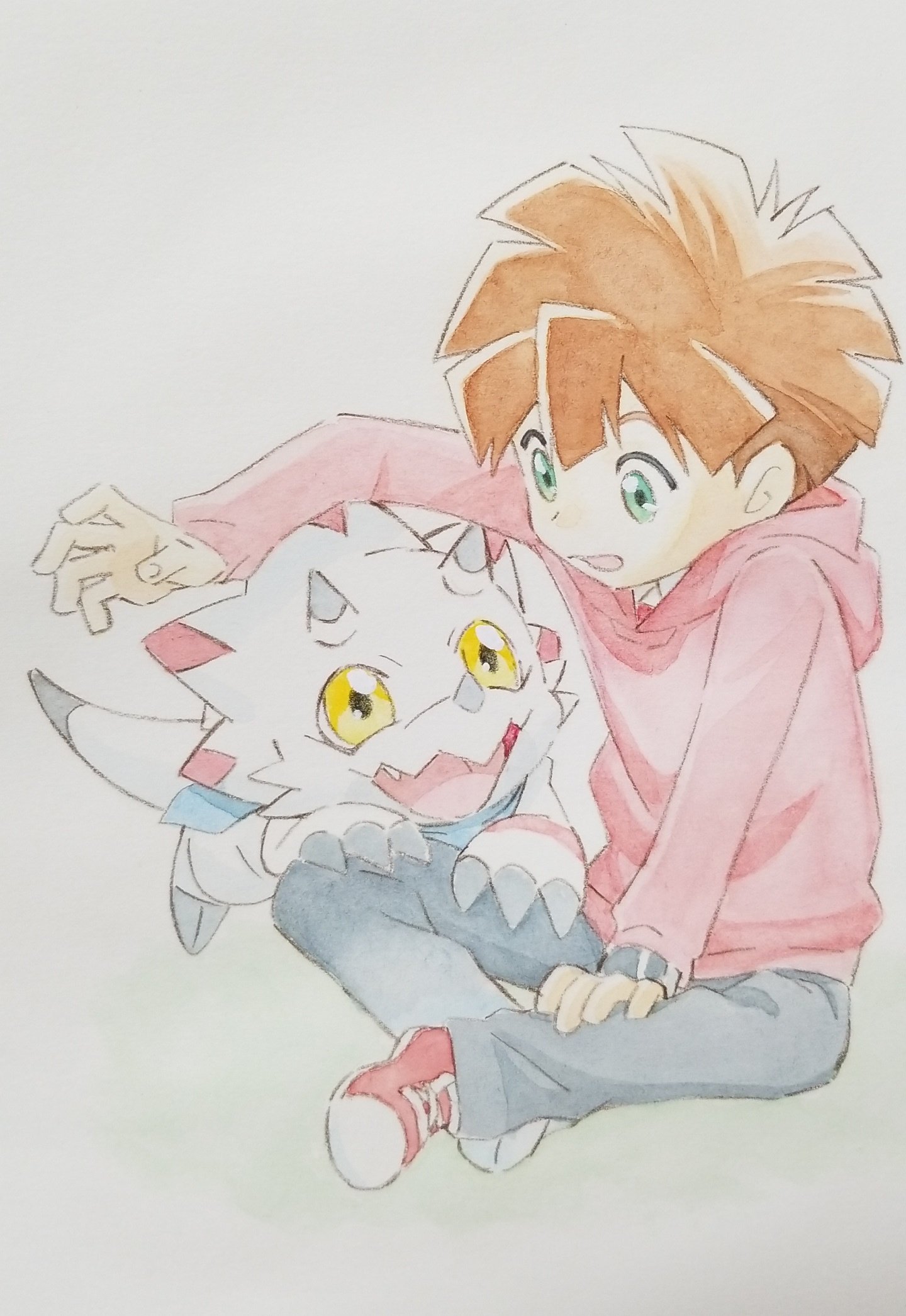 Chief Animation Director
Nishino Ayana also posted some artwork
a few days ago, this time of Hiro and Gammamon. Her message was just saying the show had begun, her position, and linking to where the show was streaming.
Then some Ghost Game related photos...
The first four
are
a few more images
of the Fujishop Laketown Ghost Game display.
The fifth image
is a shot of the recording script to episode 1.
Then a contest for those in Japan...
​
With Ghost Game beginning, they're also doing a
contest in Japan
. (
2
)
You follow
Digimon Web on Twitter
&
RT the contest/campaign tweet
.
5 people will each get 20 packs of the
Digimon Chocolate Snacks w/ Stickers
.
These were some of the first products announced as having Ghost Game material in it.
We also have a decent look at both packaging styles
, Ghost Game and Adventure:.
And then, with a model kit release...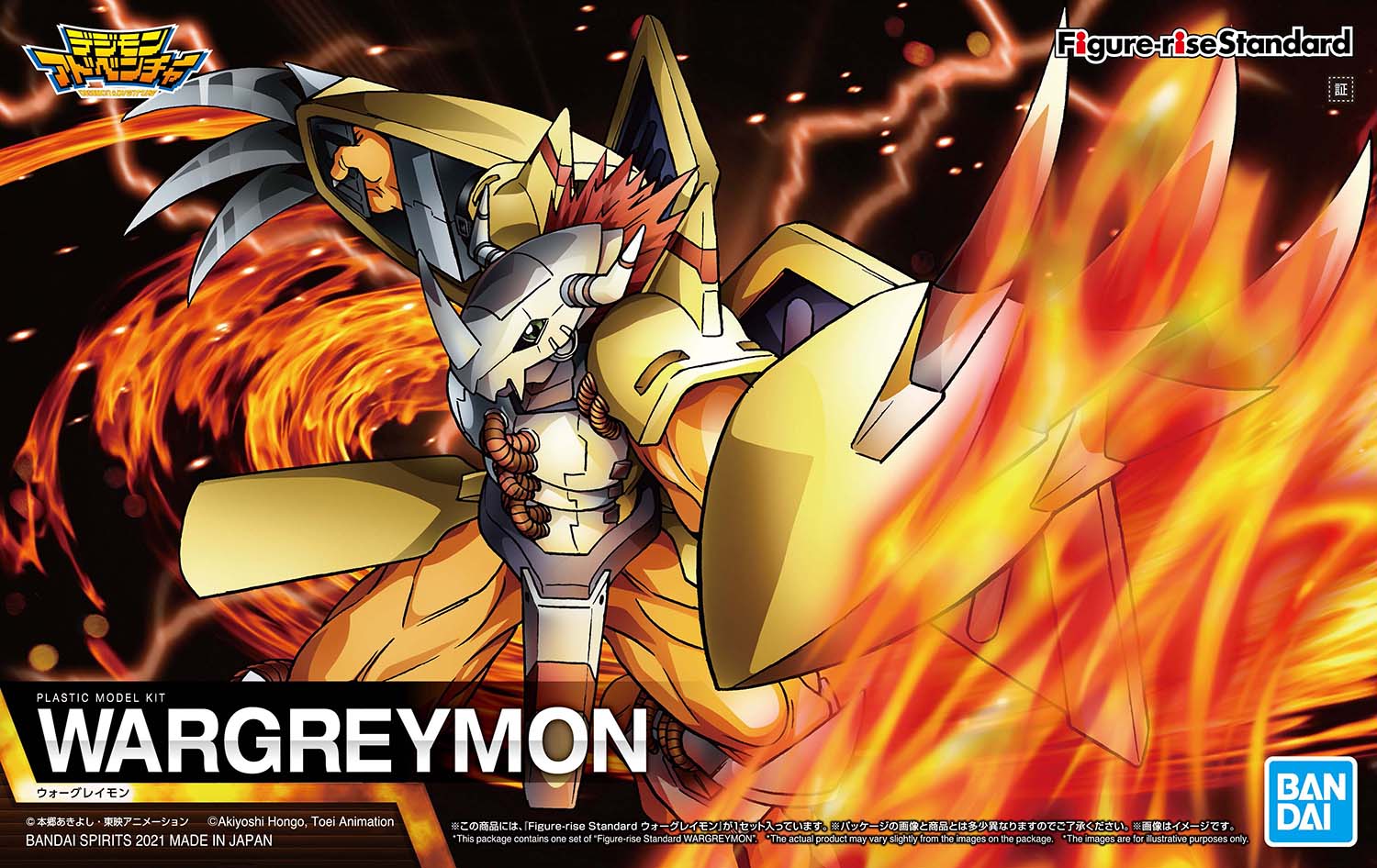 Now that
the Figure-rise Standard Model Kit of WarGreymon
is out, we have a good look at the new art on the box.
Then we have a few different reference book updates...
First up we have some Digimon from Ghost Game added!
BetelGammamon
KausGammamon
WezenGammamon
Then we have entries that aren't new, but have been updated...
Half a dozen different Digimon entries have been updated with a button that swaps to alternate profile artwork. These are alternate images used for these Digimon, sometimes showing different forms, or poses, etc.
To see the alternate art on their pages you click the button under their image.
Abaddomon Core
Splashmon
Dukemon
BanchoLeomon
Youkomon
Lopmon
A nice batch of stuff this weekend as Ghost Game is still revving up.
Last edited: