Show User Social Media
Hide User Social Media
Joined

Sep 8, 2006
Messages

17,401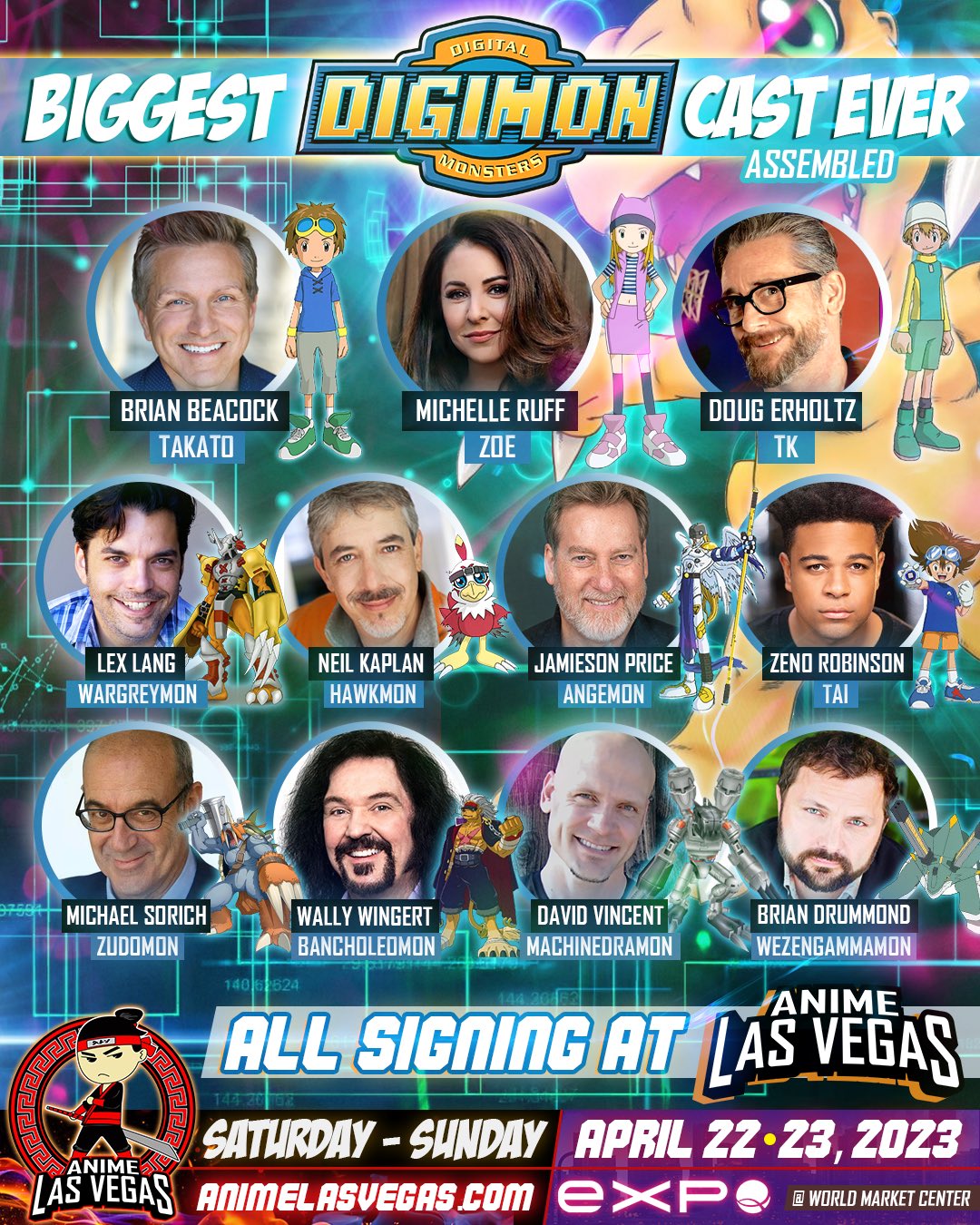 An ad for Anime Las Vegas
has an oddity that we'll sit and see if anything comes out of it.
It lists Brian Drummond as playing WezenGammamon, who is of course, unique to Ghost Game. And Ghost Game has no announced dub.
Of course, if he were playing Wezen, you'd expect with a new cast you'd have the same actor play all the Gammamons. There was one fan cast list with random names that wanted him playing Wezen, and only Wezen, so one wonders if the social media team for the con saw that, and tossed it up without checking, as there are some other mistakes...
Update-
Brian Drummond has said he is at Anime Las Vega
s, but nothing to do with Digimon.
Most notably that they advertise this as the largest collection of Digimon cast at a con/event ever, which absolutely isn't true. The lineup of 11 actors they give isn't even the largest in 2023 (with a larger event a few weeks ago having a number of the same people in fact.)
Another potential mistake is listing David Vincent as playing Machinedramon. It's possible he was uncredited in a game, but he isn't credited as Machinedramon in anything we are aware of. It appears the social media team has mixed him up with original Machinedramon English voice actor Dave Guerrie (also known as 'Chewie' Guerrie), who is credited in a few places as "David Vincent Patrick Guerrie". As far we are aware these aren't the same people.
Update-
David Vincent has confirmed
he has not played Machinedramon. Appears it's a social media manager being a bit overzealous in their searches for marketing, and not confirming details. Which is likely the same for Wezen being listed.
At the moment it looks like a social media team putting together assets on their own to try and advertise it as having a unique Digimon angle, and making a few mistakes.
We'll see if anything comes of it.
Last edited: