Show User Social Media
Hide User Social Media
Joined

Sep 8, 2006
Messages

14,710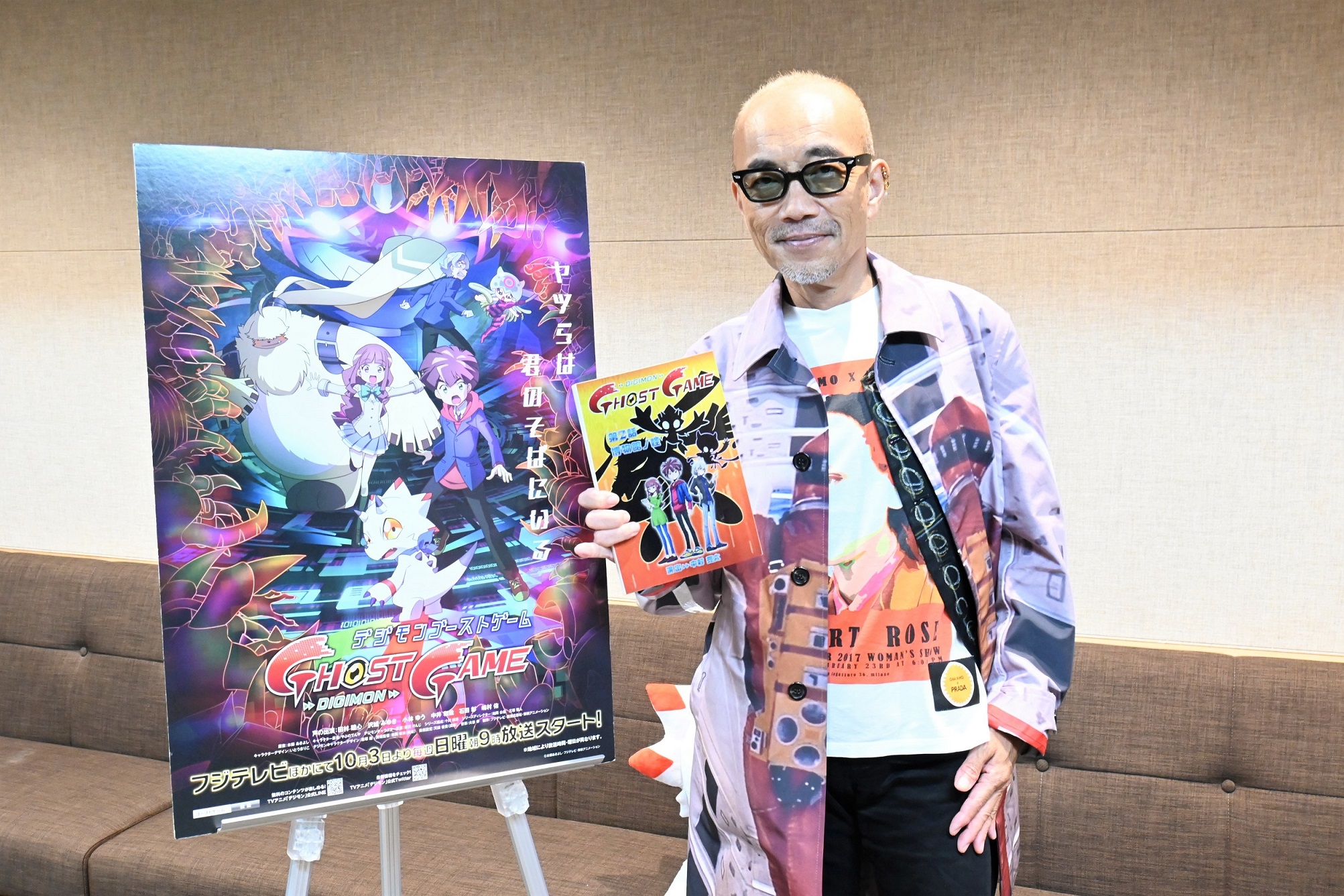 Our first Ghost Game cast update from outside of the main cast!
Naoto Takenaka has been
announced as the narrator
(
2
), who will be referred to as the 'Ghost Navigator'.
The description given of the Ghost Navigator:
Naoto Takenaka is the 'Ghost Navigator' who will guide you through the world of Ghost Game.
He will appear regularly in the show.
The Ghost Navigator appears at the beginning of every episode to introduce viewers to the world of Digimon Ghost Game. It is not clear if he is a human, a Digimon, or a different type of creature. He also appears in previews for the next weeks episode, and has unique and slightly ironic lines directed at the audience to make him it a memorable role.
Recording took place in Tokyo this month in a relaxed atmosphere, with Takenaka playing the role with his unique tone of voice, a mixture of gravely with occasionally frightening and perhaps chilling.
Comment from:
Digimon Characters are so cute & like dreams. I'm looking forward to being the navigator! It's a little bit scary, so as someone who likes horror stories, I'm excited to see what it ill be like each time. As the navigator and want to keep the excitement high each week and make it fun.
Takanaka was Shiki in One Piece, Franz in the live action drama version of Nodame Cantabile, Entei in Pokemon movie 3, and a number of other roles including but not limited to: the Japanese voice of Puss in Boots in the Shrek films and Nick Fury in The Avengers.
It sounds like they want us to have the impression that the Navigator is a character somewhere in the world, so it'll be interesting to see if that is used in show in any way.
Ghost Game will be simulcast outside of Japan beginning this weekend, details can be found
here
.