Oh. Nice work. ...I thought I had heard that Mega's name before but I have no idea what it means. ...I don't speak Russian. heh heh
Thanks! When I was taught it, the translation given was "Rebirth", hence the connection to a phoenix/firebird Digimon. The reform's twin initiative, Glasnost, which means "transparency", is represented by Perestroikyamon's crystalline body.
Strontium, hey! I love your fan Digimon designs! Ropymon's line is my favorite
Hi Tortoisehel!! Nice to see you again!
Since you mentioned him, let's show off Ropymon! I drew this fullbody of him a few year's back.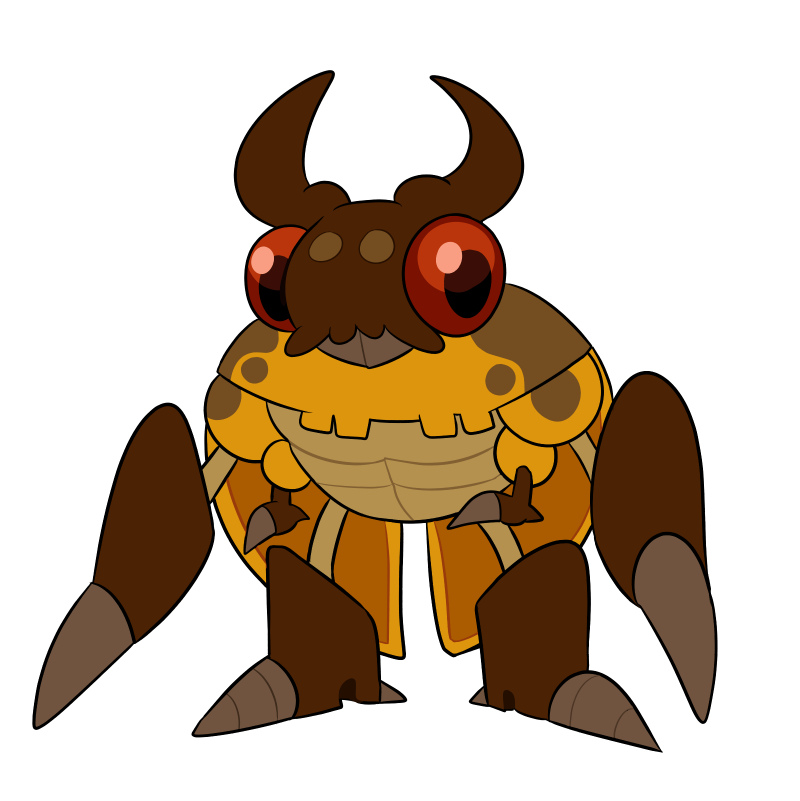 Ropymon is a Child/Rookie Insect-type Digimon based off a beetle and a cowboy (
and a cowboy beetle!
) He's got a rootin-tootin cowboy way about him. The ladies really love him and the bullies don't scare him XD His elemental leaning is ground/earth-based attacks. I was inspired to create him and his Tamer from a dream! I really have a soft spot for him.
Since I haven't drawn Ropymon in a good while I wanted to do another, new drawing of him that altered his bodyshape so that it resembles Tentomon's more. Maybe to make him look a bit buggier.
I've got his full line designed. Maybe I'll share that sometime!