Show User Social Media
Hide User Social Media
Joined

Sep 8, 2006
Messages

13,330
Like last year, there is no planned DigiFes stream, so we will be posting news as we find it out.
Any items that need their own thread will get them, but this will have various bits as necessary, with the threads linked to.
Digimon Adventure GEM Sibling Figures- Taichi/Hikari and Yamato/Takeru
Lifesize Tailmon Plush
Digimon Tamers Blu-ray Box in 2018 with New Audio Drama
tri. Part 5 Ending Theme, Aikotoba, by Miyazaki and AiM, September Release, Up for Pre-Order
tri. Music Cafe Returns
tri. Stage Play Trailer
Hacker's Memory Information will be announced at launch of new official Digimon Game site.
20th Anniversary Wave 2 V-Pet Coupon from Premium Bandai Official Intermediary
New tri. Part 5 Trailer, Blu-ray/DVD Cover and Info, Pre-Order Details
Some of the threads are for things announced 'around' DigiFes also that might get lost in the shuffle.
When things are calm I will try and post random images from people on Twitter and elsewhere of DigiFes. Also, products and items that don't necessarily need their own thread.
First up.... some Digivolving Spirits images.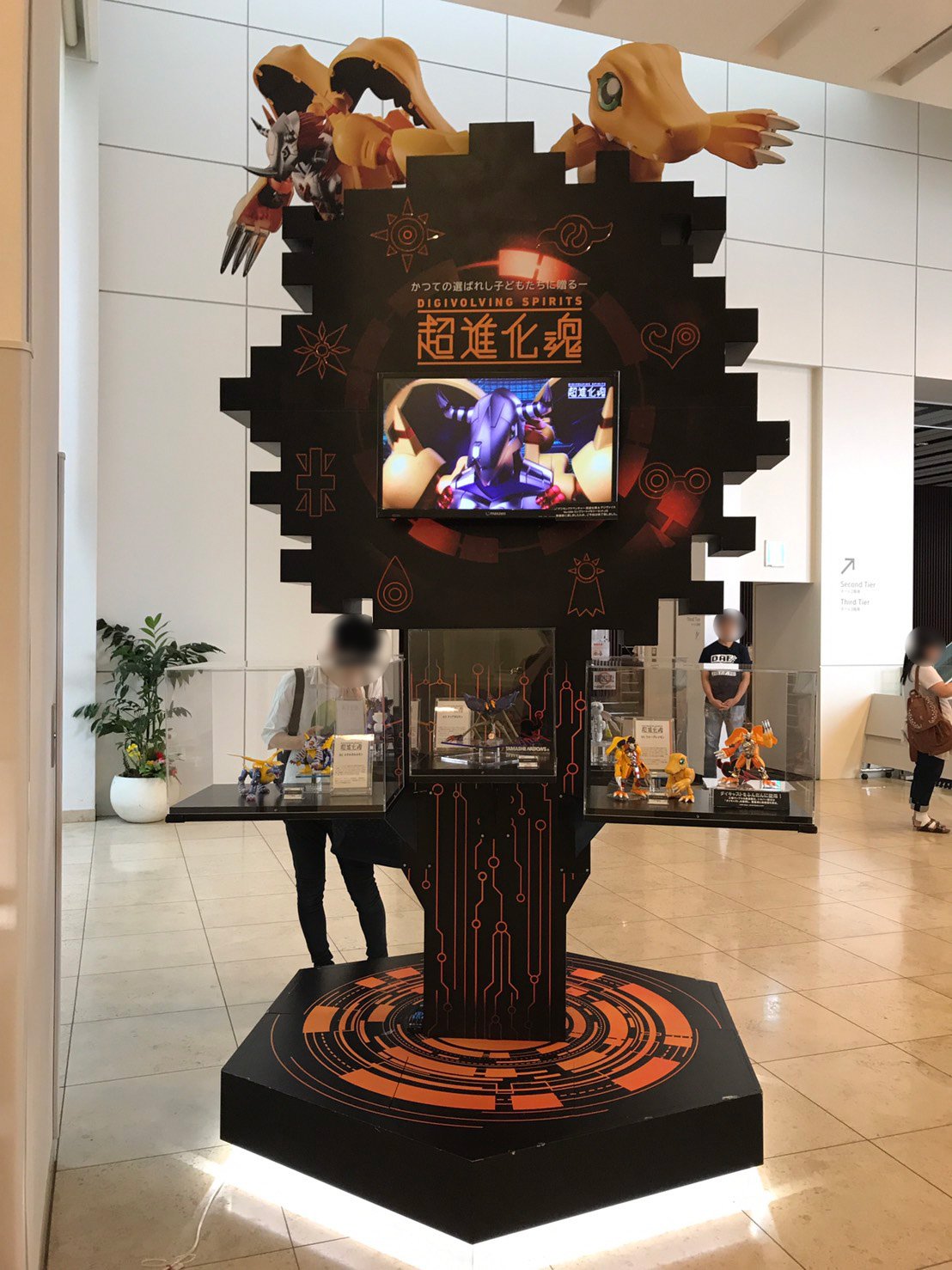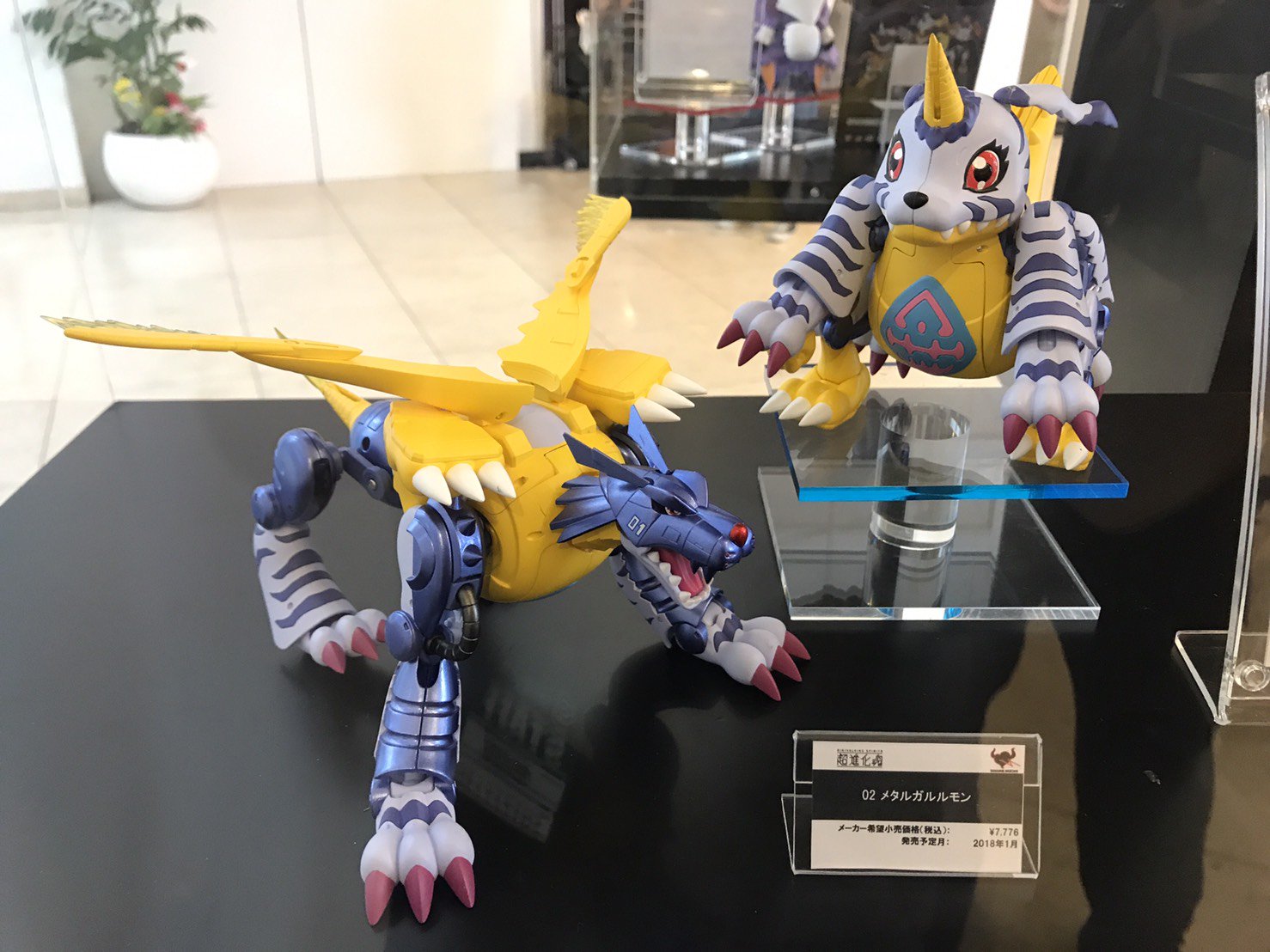 Everything we've seen thus far is on an updated version of the display they've taken to various events, and we get another good look at MetalGarurumon who goes up for pre-order soon.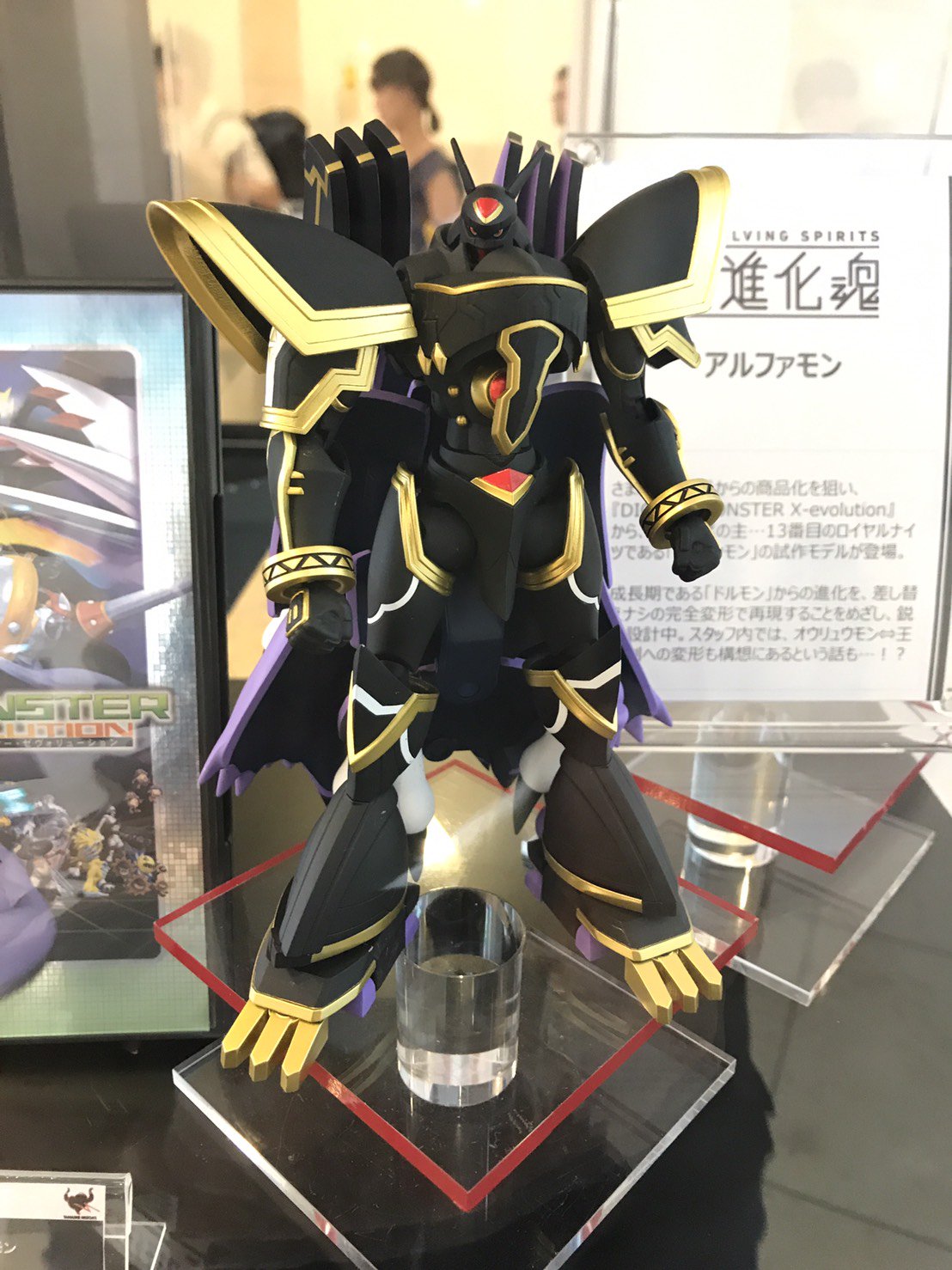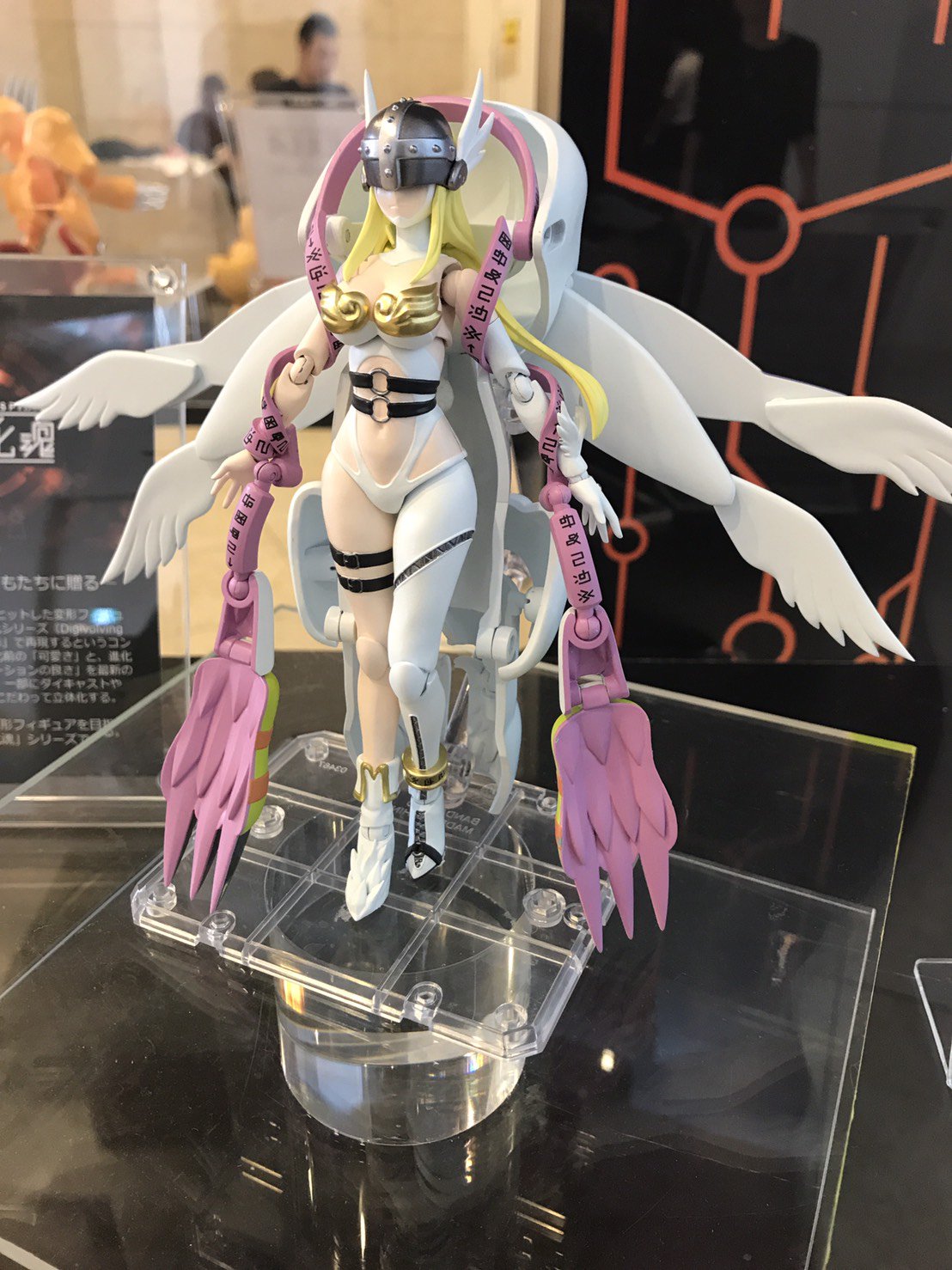 Then we get images of the prototypes again! Diablomon and Alphamon appear to have been updated since the last time we saw them, and Diablomon has his clock!
Angewomon appears to be the same prototype from a few weeks ago, but it's hard to tell as those images weren't the clearest. This new shot of her really looks impressive though.
And look who is at DigiFes!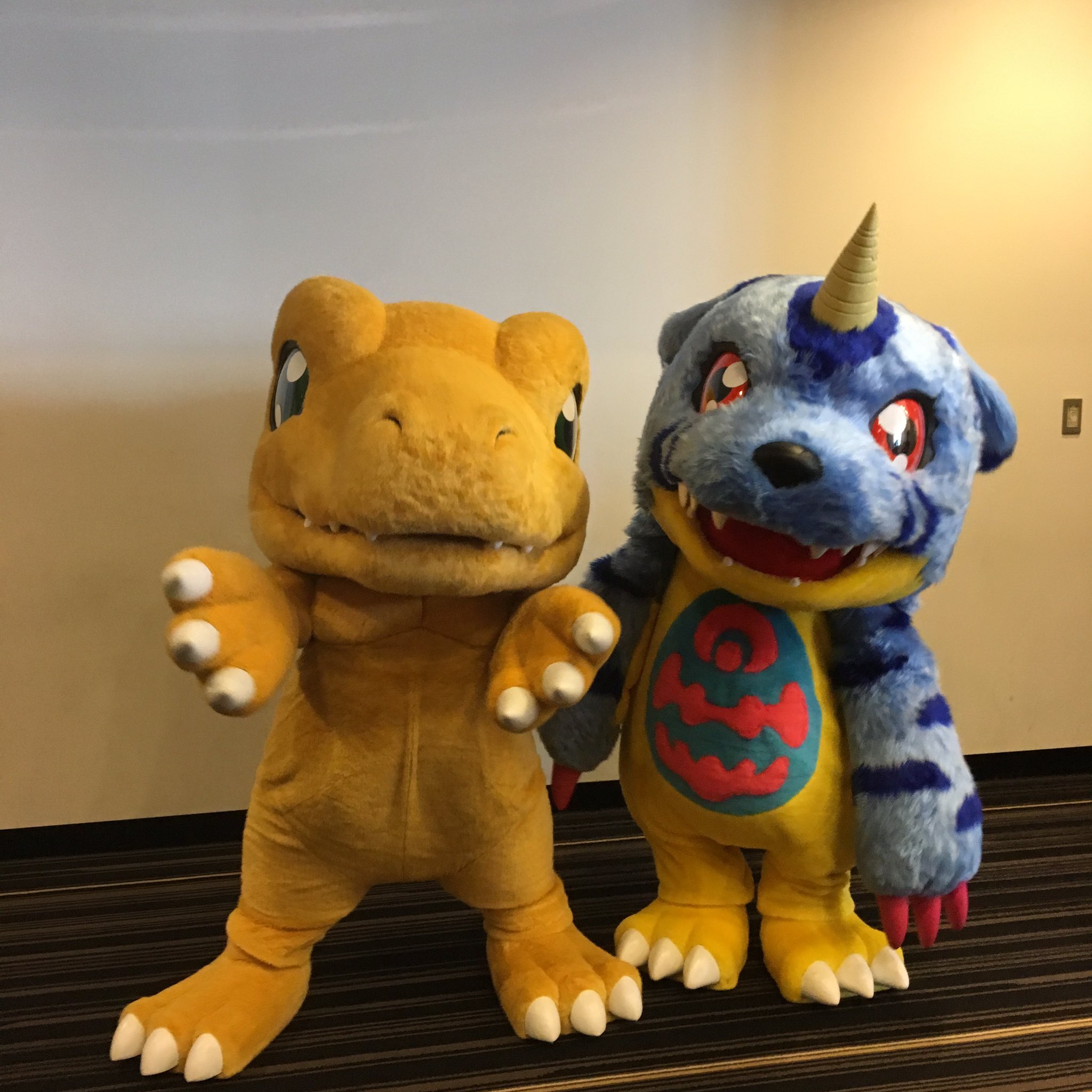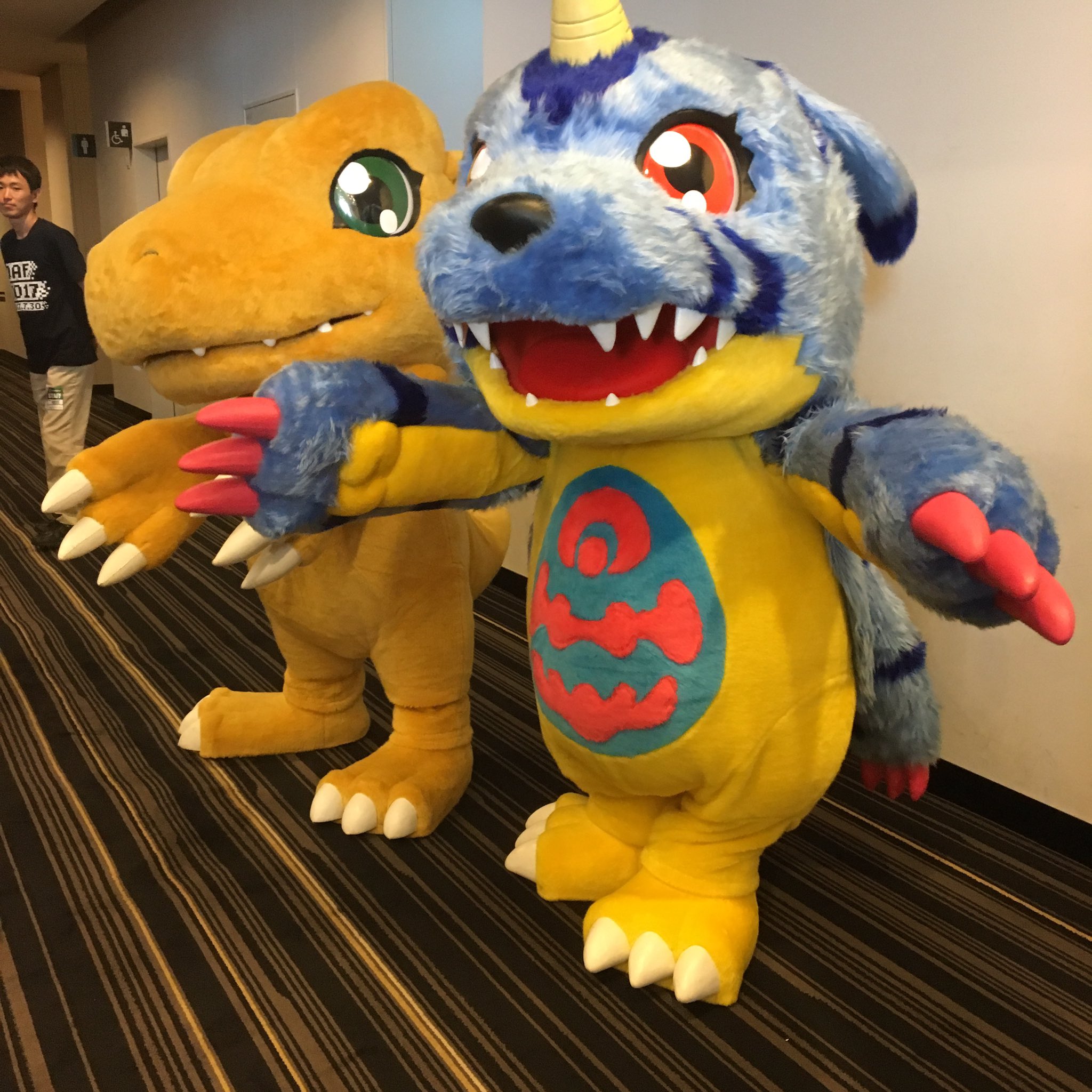 Agumon and Gabumon!