Show User Social Media
Hide User Social Media
Joined

Sep 8, 2006
Messages

12,847
GEM MetalGarurumon & Yamato Test Shot & Digivolving Spirits Alphamon Preview Event
A few figure updates!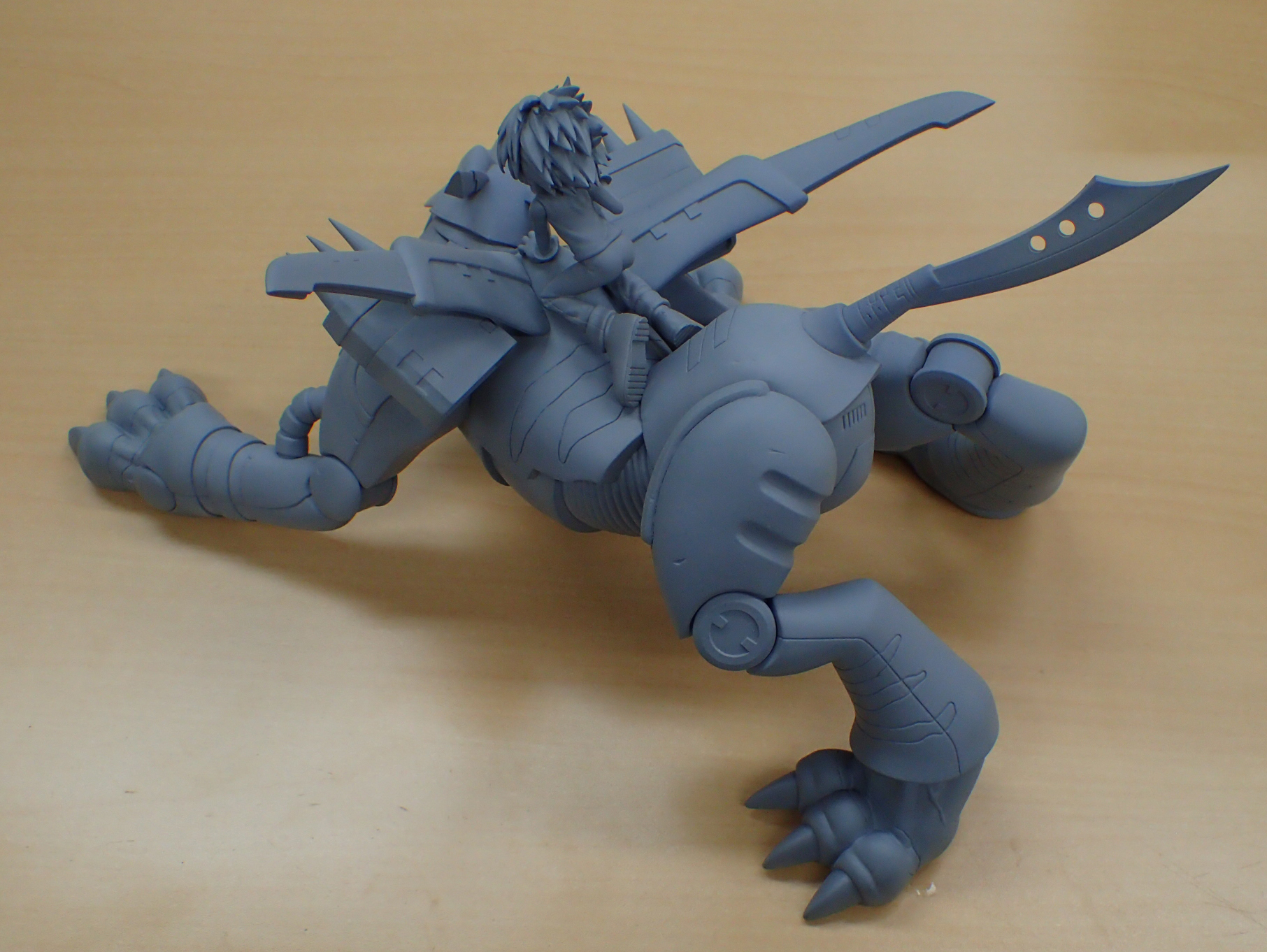 The newest test shot of the MetalGarurumon and Yamato Precious GEM figure has arrived at the Megahouse office, so
they're giving us a preview
.
The writer comments how it looks great and cool, and that they go crazy every time a Digimon sample arrives.
There is still some adjusting to be done, but they wanted to do another preview of the figures that was a bit less technical than when
they showed the soft vinyl factory preview of WarGreymon
.
Certain shapes they do in ABS so the shape comes out properly (likely referring to more fine detail work.) With ABS they can do parts quite sharp.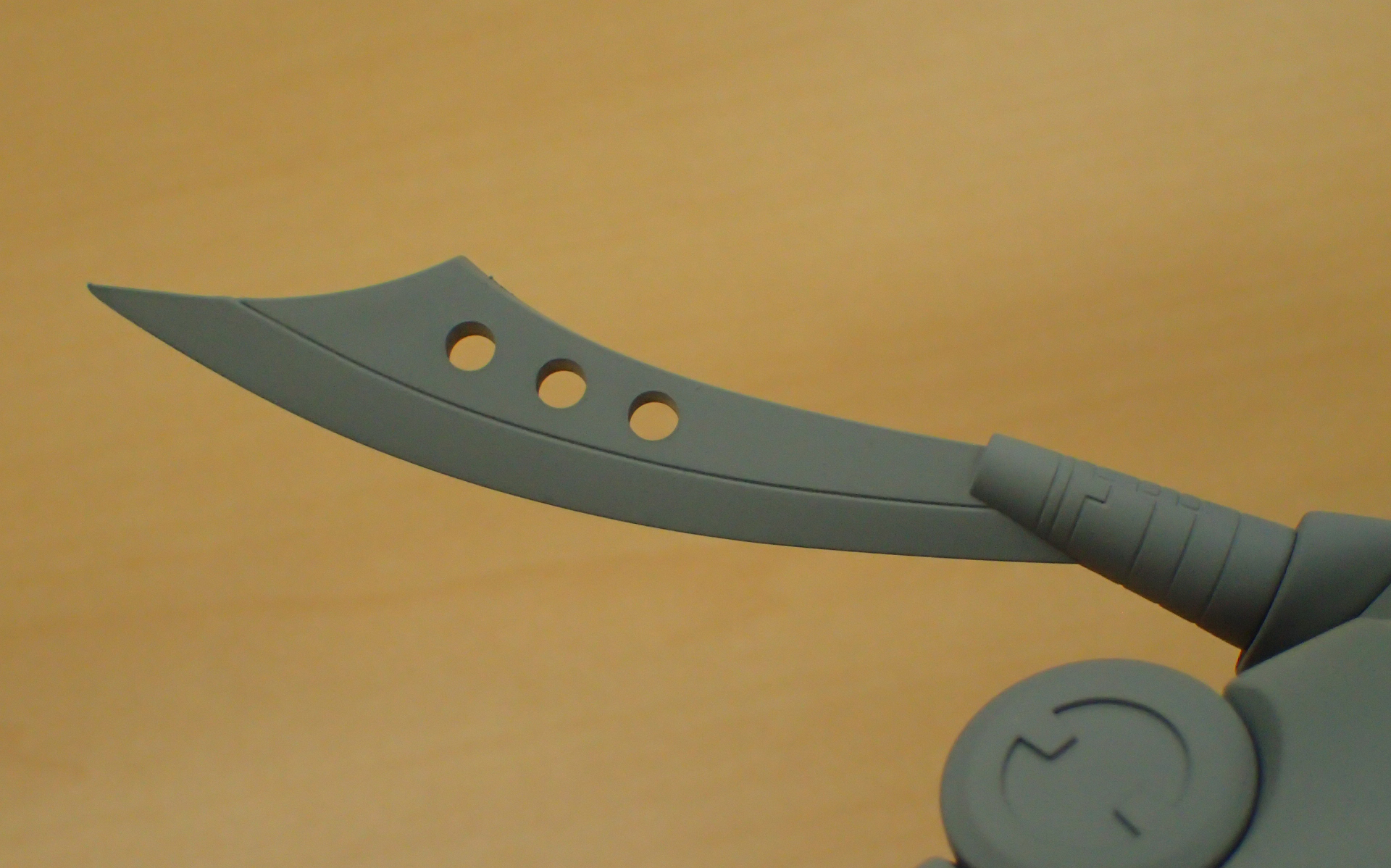 The figure, as they've mentioned in the past, will be soft vinyl, ABS, and PVC based on what characteristics and elements each parts needs.
They combine these different materials for the best end results on these types of products.
They hope to see us again next time.
On top of that, a small Digivolving Spirits update...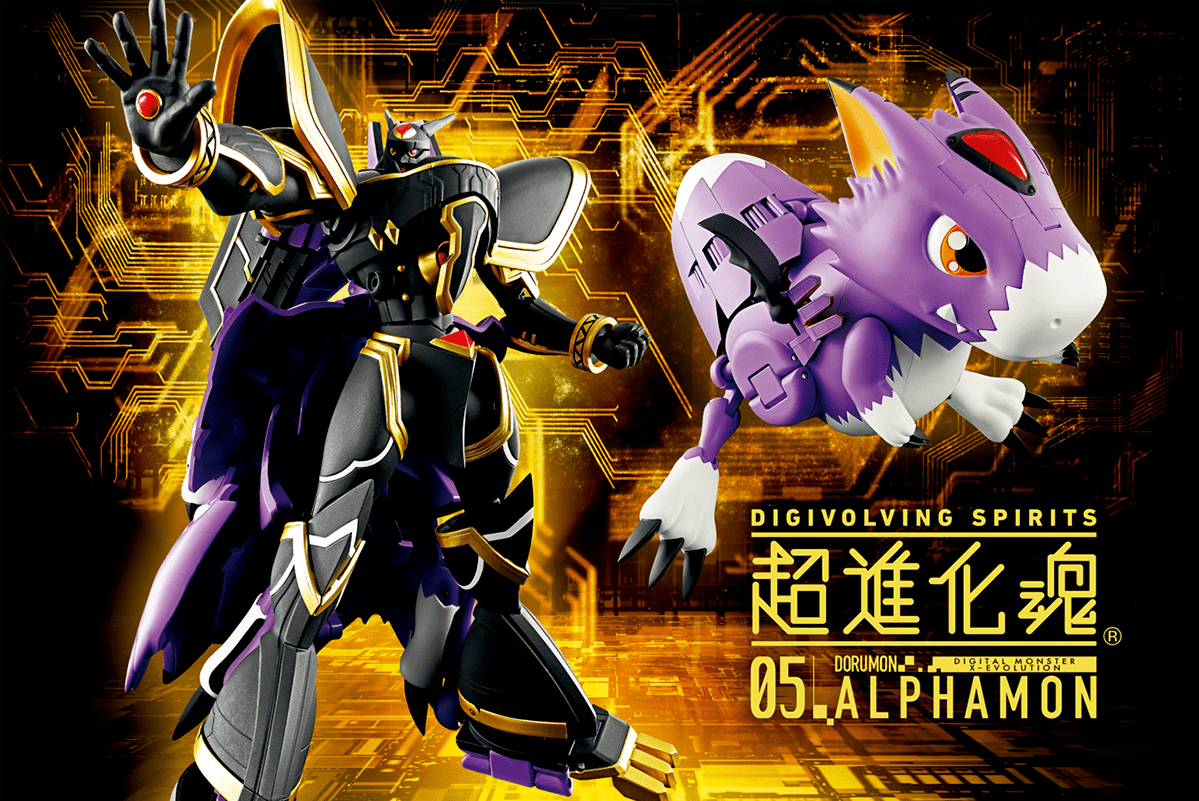 Just like the Angewomon figure
, there will be a 'Touch and Try' event for Alphamon! Any fans who can make it to the event will be able to get hands on time with the figure to see how the newest (and most complicated) Digivolving Spirits figure works.
The Tamashii Nations Akiba Showroom in Akihabara will have the Touch and Try event on July 21st, a week before the figure is out. The event will be held 3 times that day:
Noon to 1pm
2pm to 3pm
4pm to 5pm
The figure is officially out on July 28th in Japan. US stock will ship in August. Pre-Orders are still available: (affiliate links)
Digivolving Spirits #05 Alphamon at CDJapan
Digivolving Spirits #05 Alphamon At Amazon USA
And if you want to order or pre-order other Digivolving Spirits...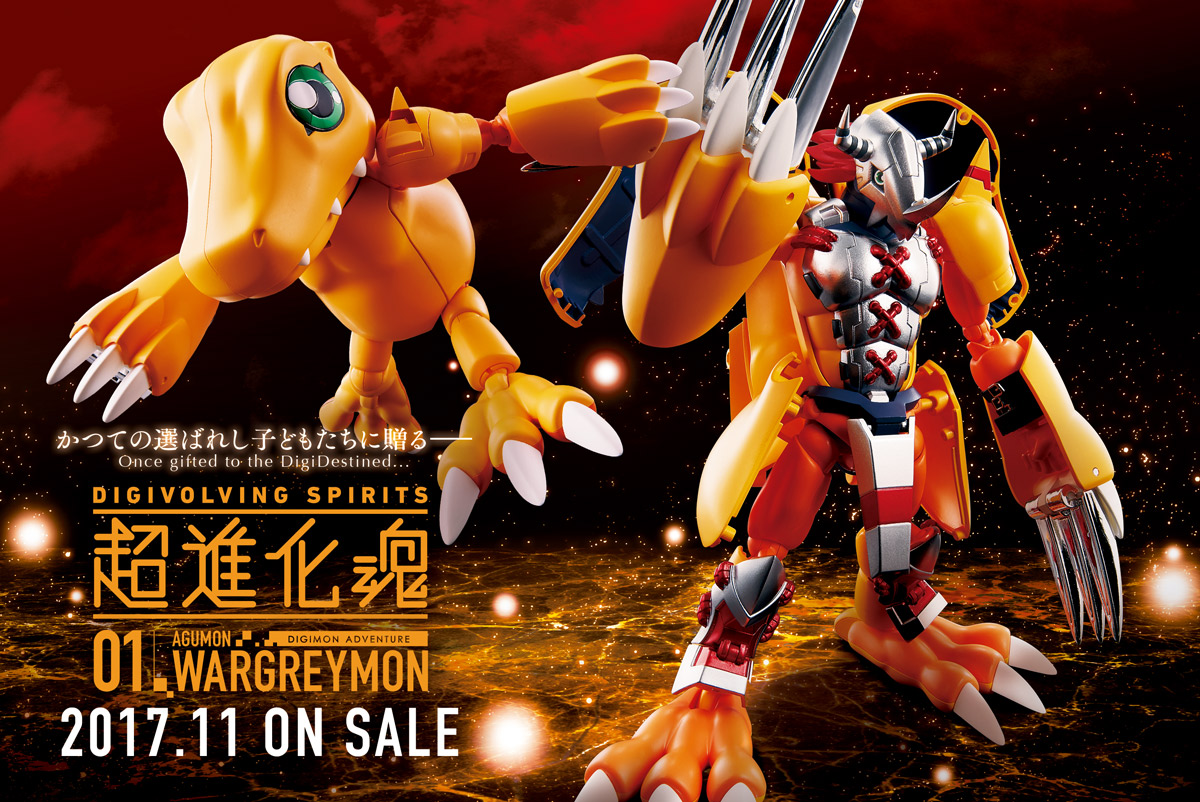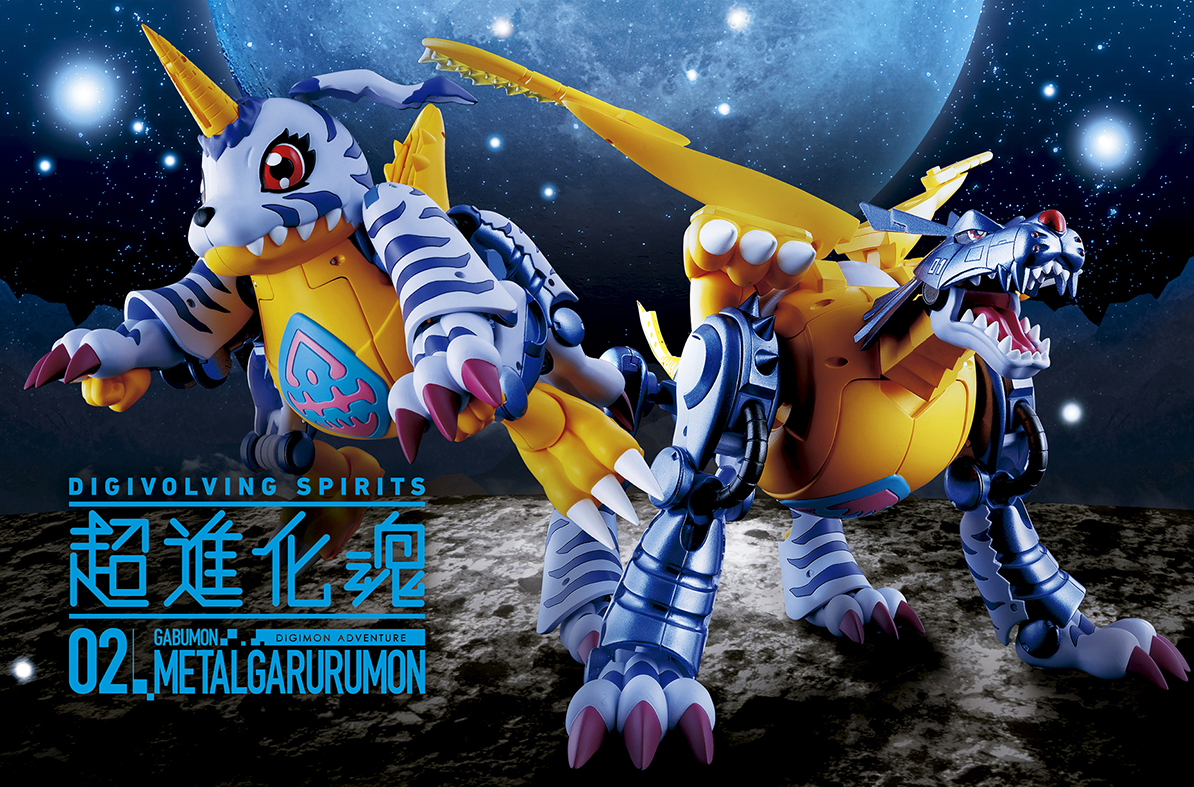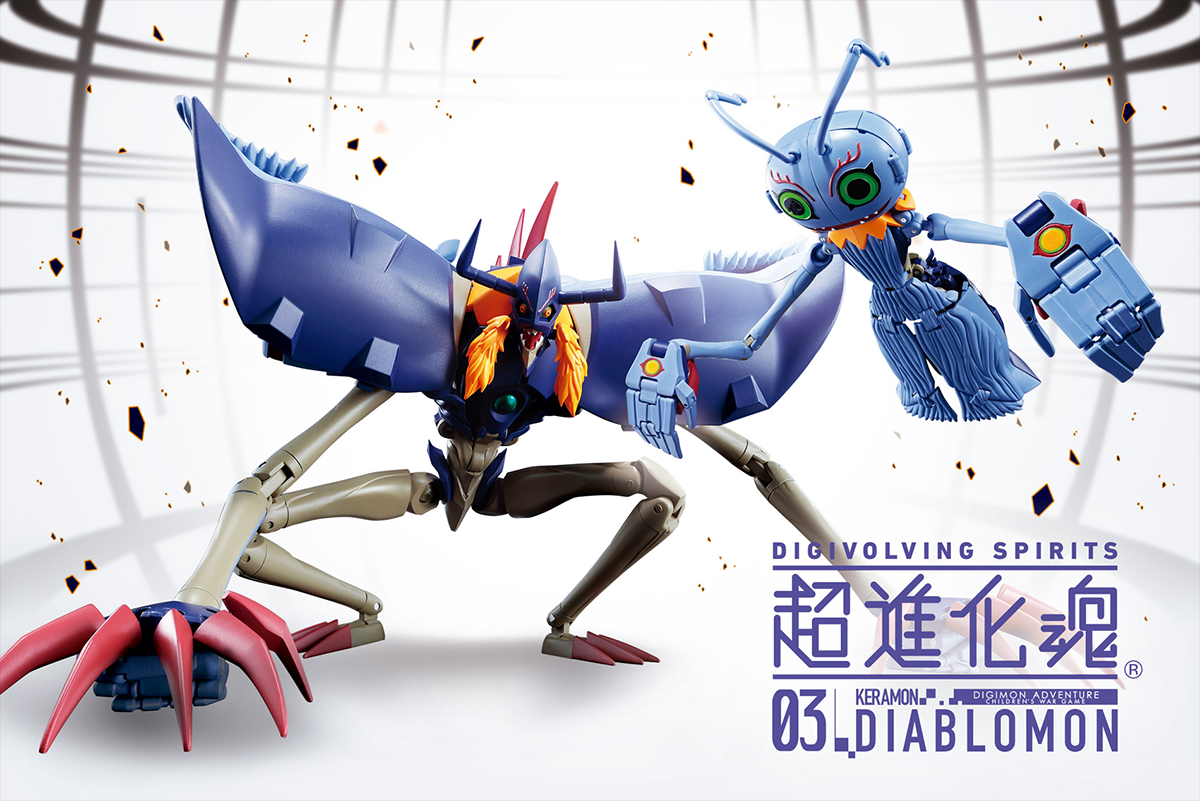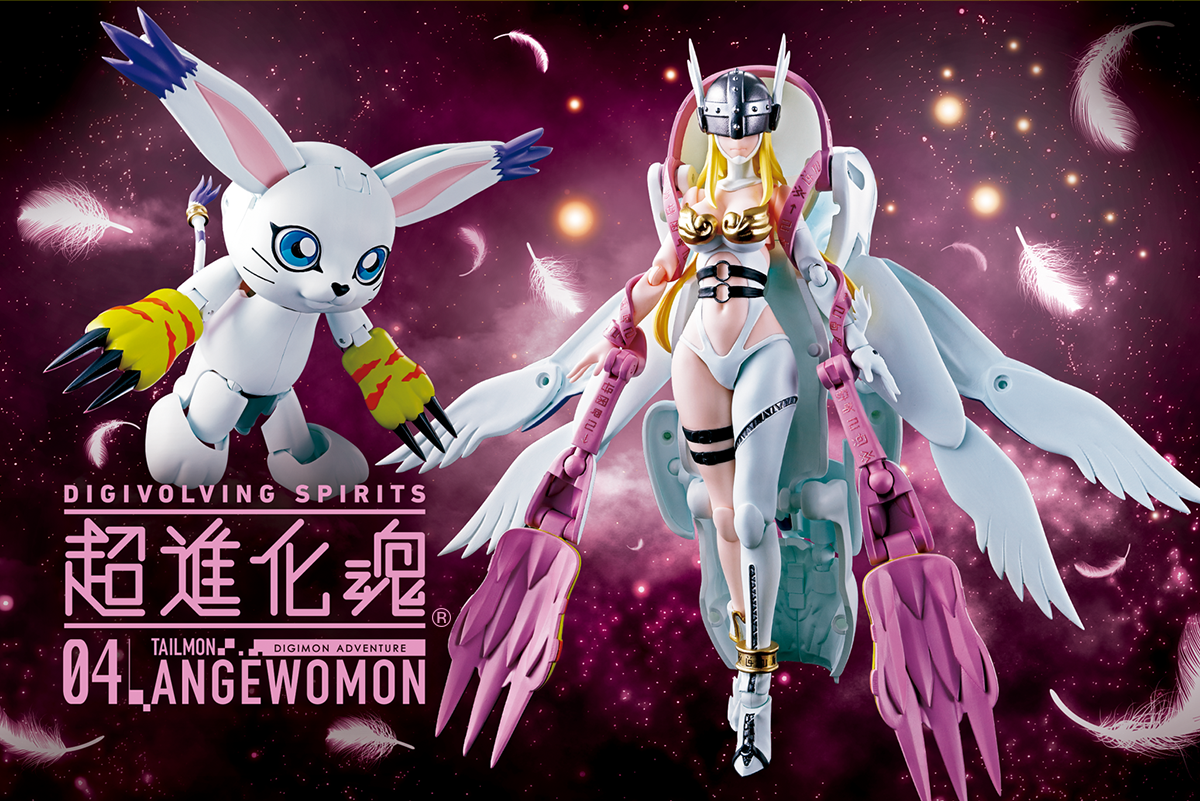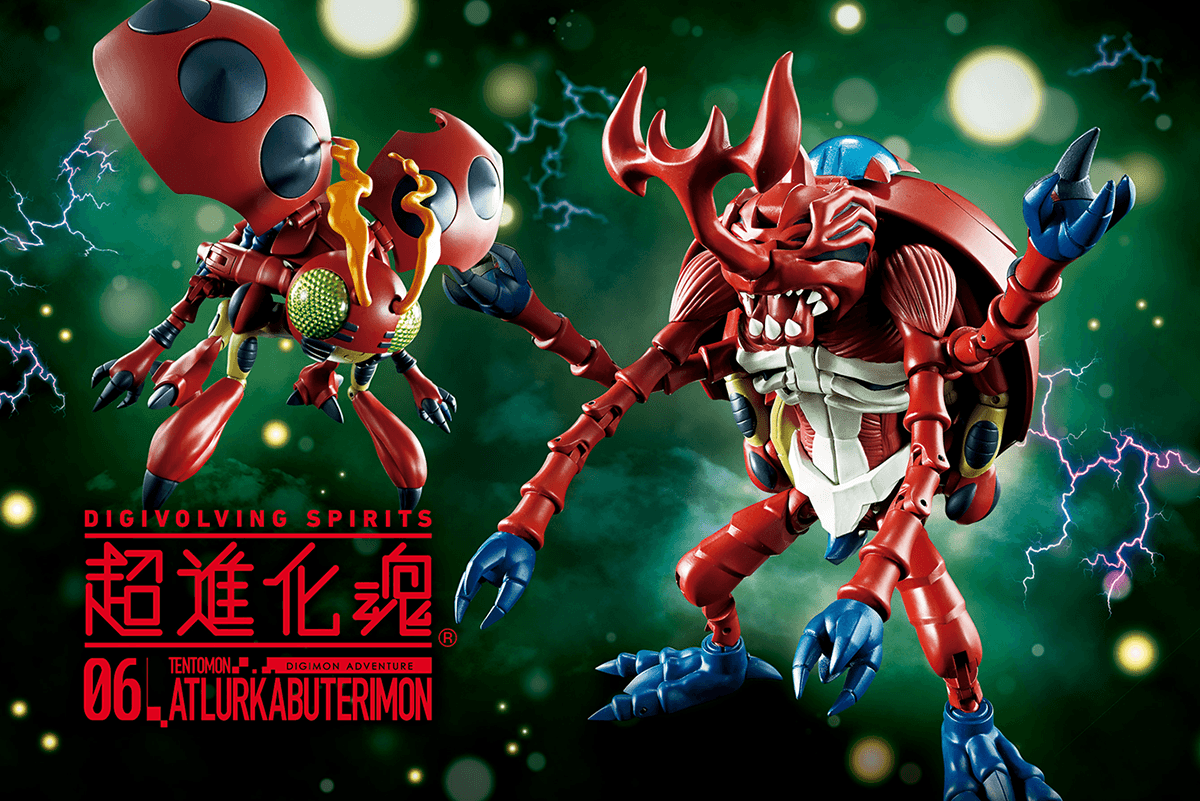 #01 WarGreymon (Affiliate link):
Digivolving Spirits WarGreymon at Amazon USA
#02 MetalGarurumon (Affiliate links):
Digivolving Spirits MetalGarurumon at CDJapan
(currently sold out, may change)
Digivolving Spirits MetalGarurumon at Amazon USA
#03 Diablomon (Affiliate links):
Digivolving Spirits #03 Diablomon at CDJapan
Digivolving Spirits #03 Diablomon at Amazon USA
#04 Angewomon (Affiliate links):
Digivolving Spirits #04 Angewomon at CDJapan
Digivolving Spirits #04 Angewomon at Amazon USA
#06 AtlurKabuterimon (Affiliate links):
Digivolving Spirits #06 AtlurKabuterimon at CDJapan
Digivolving Spirits #06 AtlurKabuterimon at Amazon USA