Show User Social Media
Hide User Social Media
Joined

Sep 8, 2006
Messages

17,389
Episode 44 of Fun Digica just went up!
This episode is the finale of the 'Monochrome Tournament', a series of battles where Cody and Hideyoshi have used single color decks to decide what the strongest color in the Digimon Card Game is. After the match they give us some new card previews of Booster Set 3 Union Impact!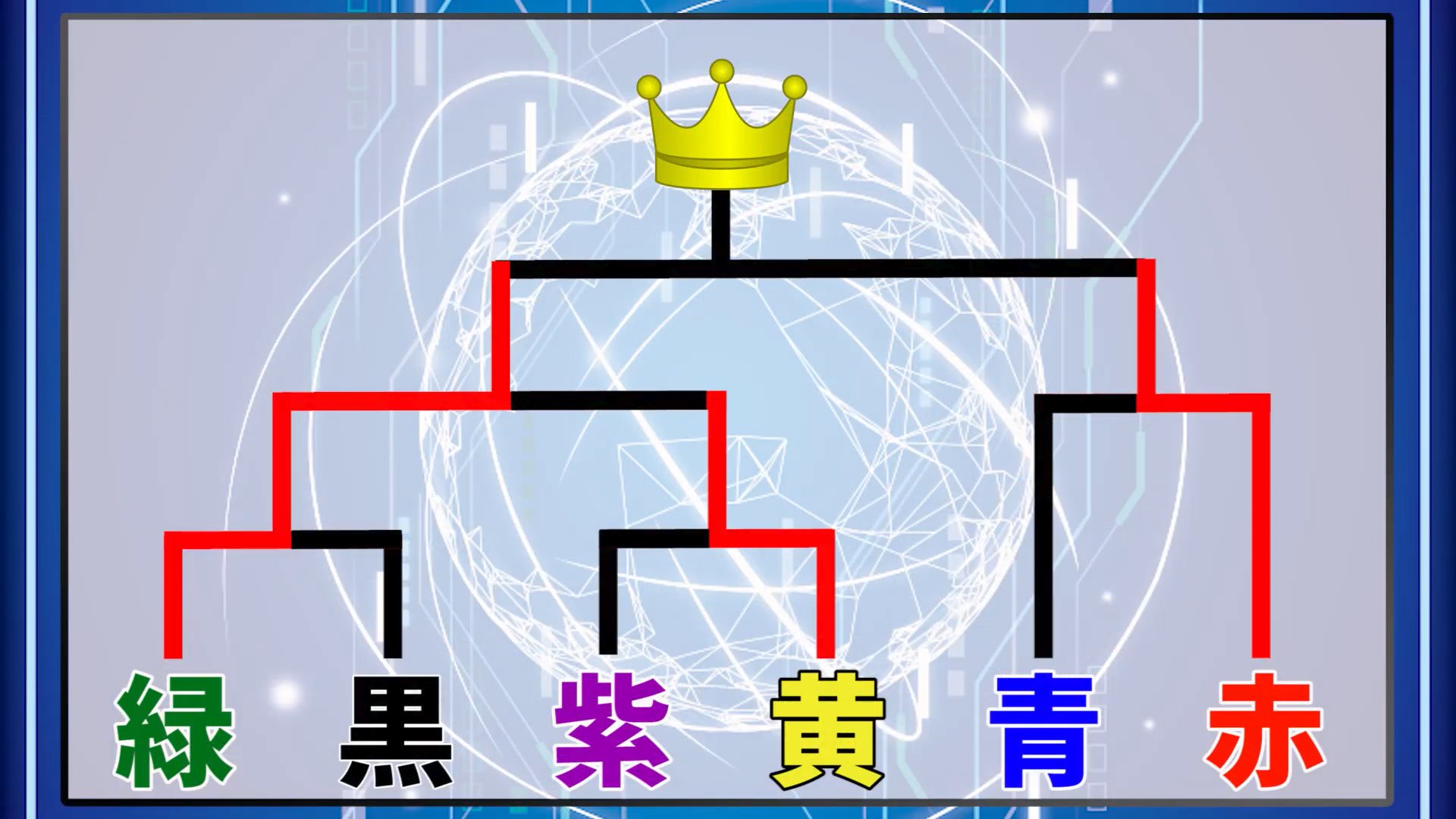 It's the end of the road, with Green vs. Red in the finale of the tournament!
A few screenshots.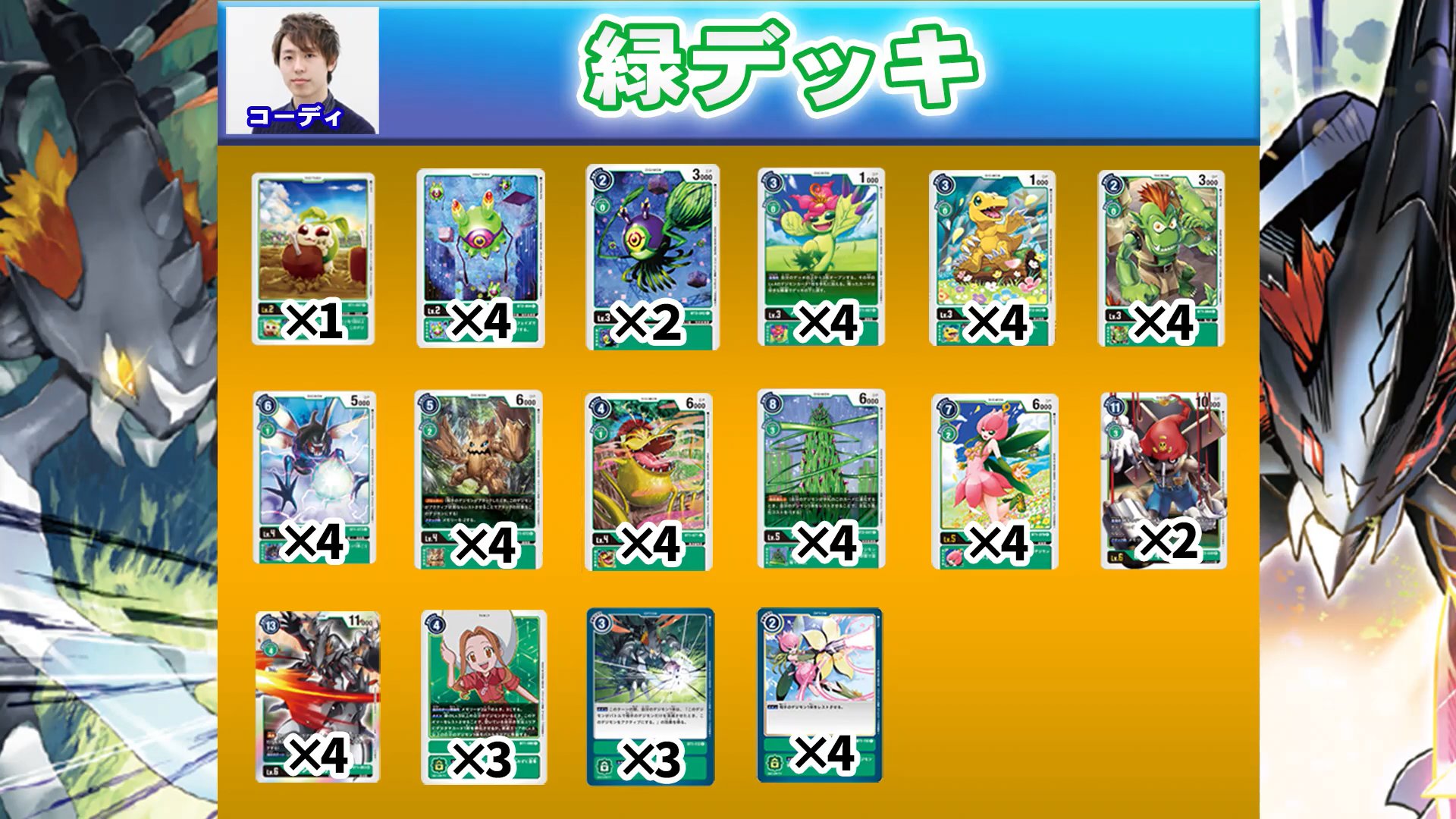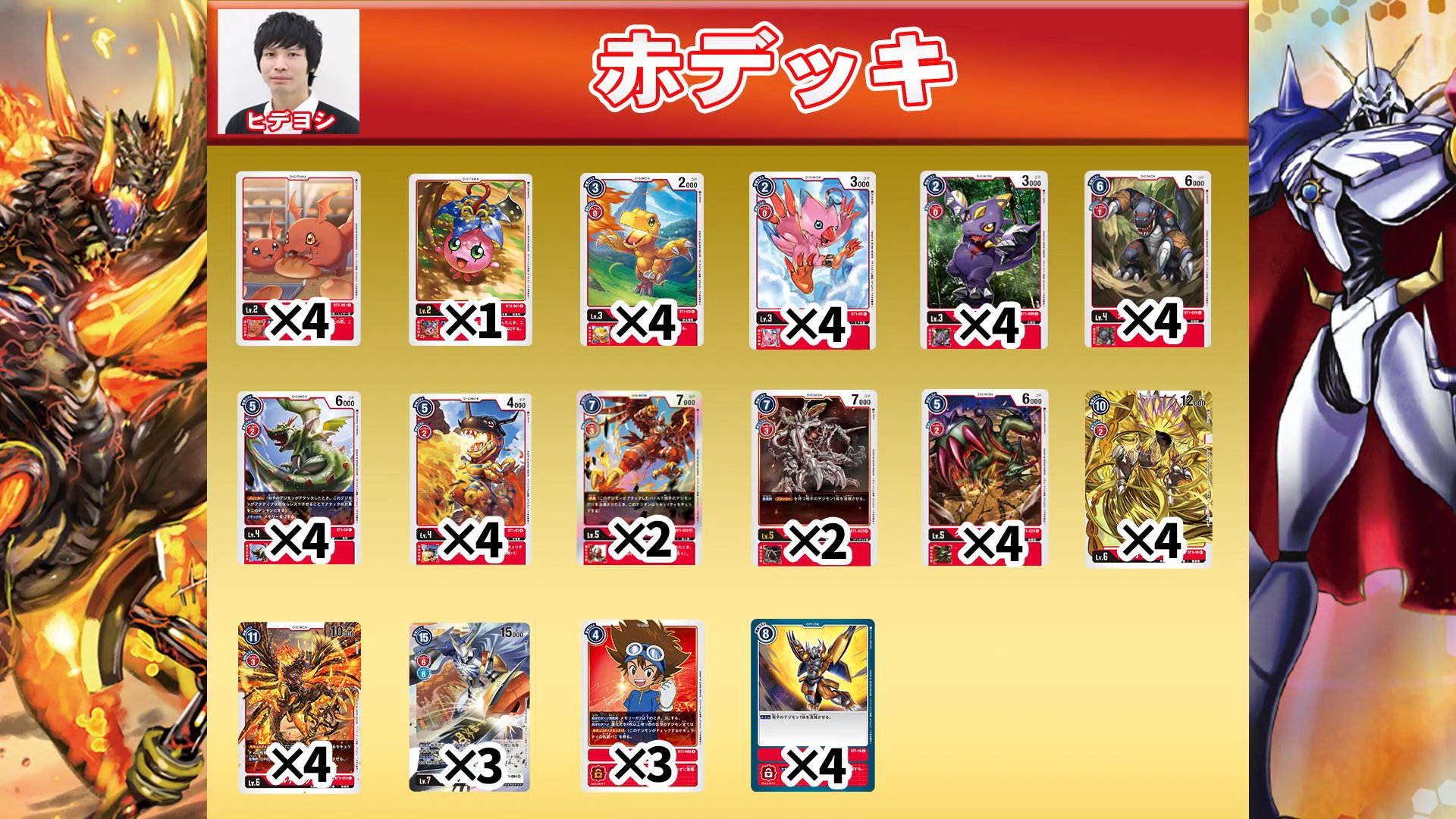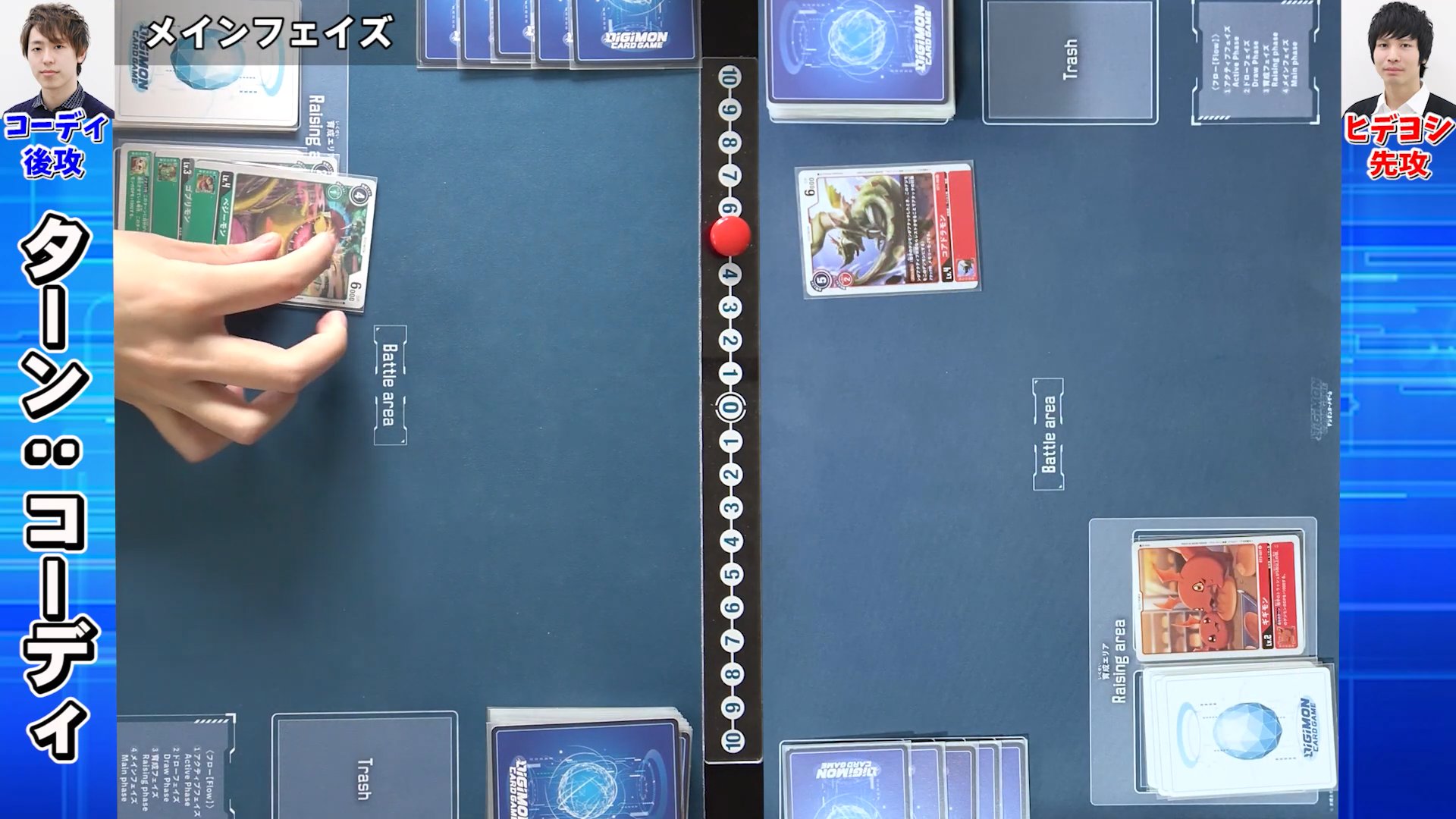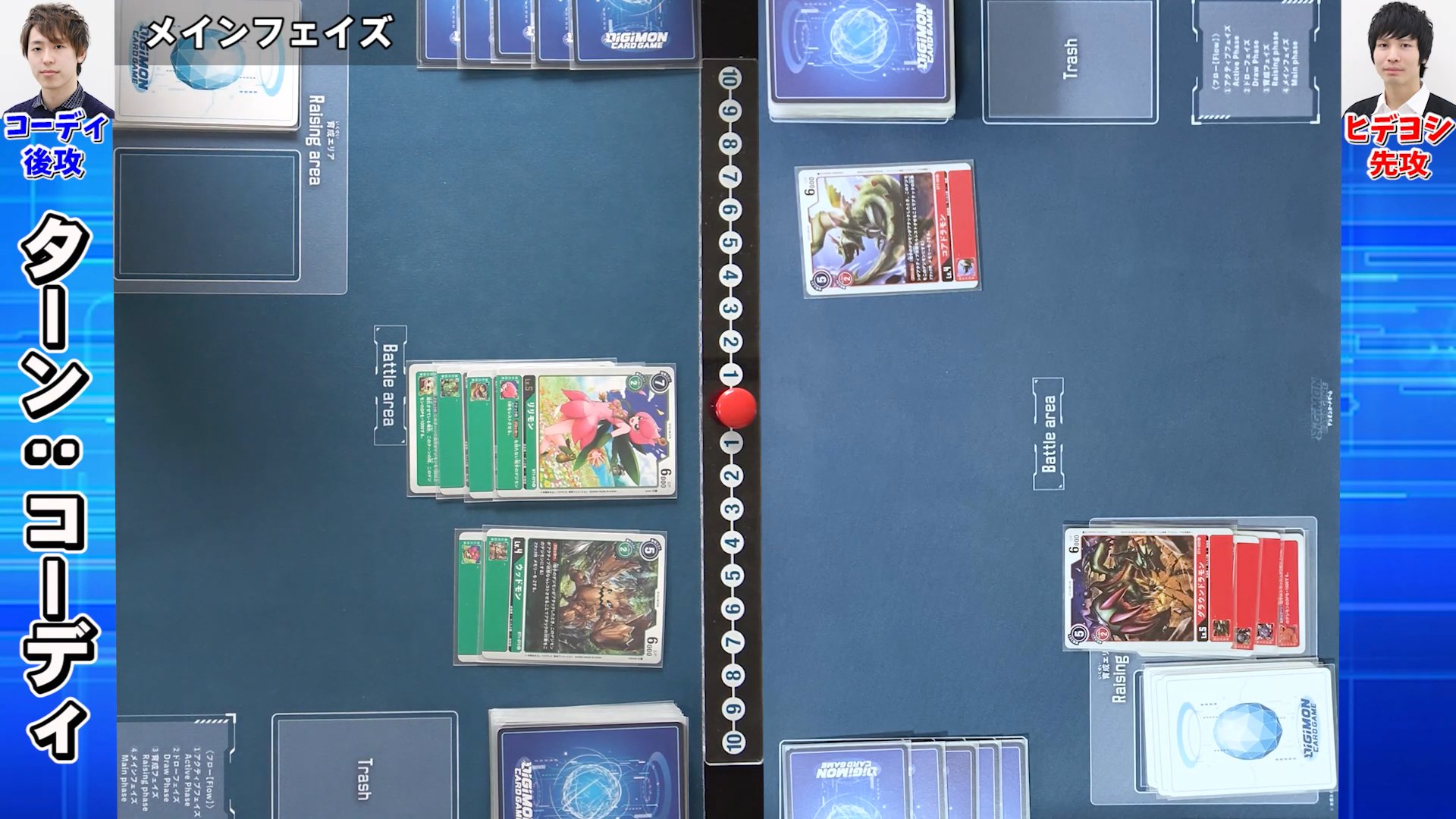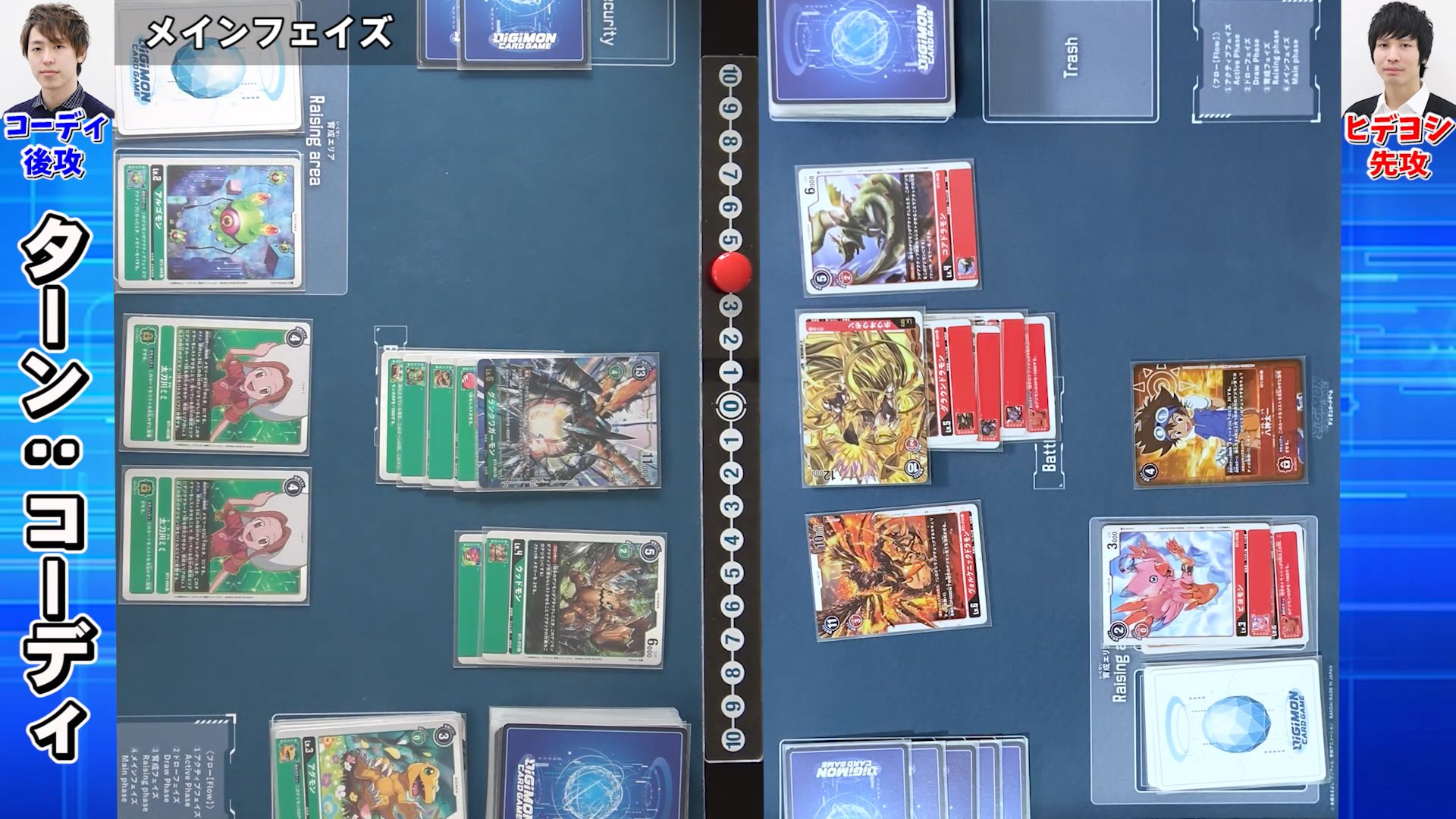 Plus, the card previews from this episode!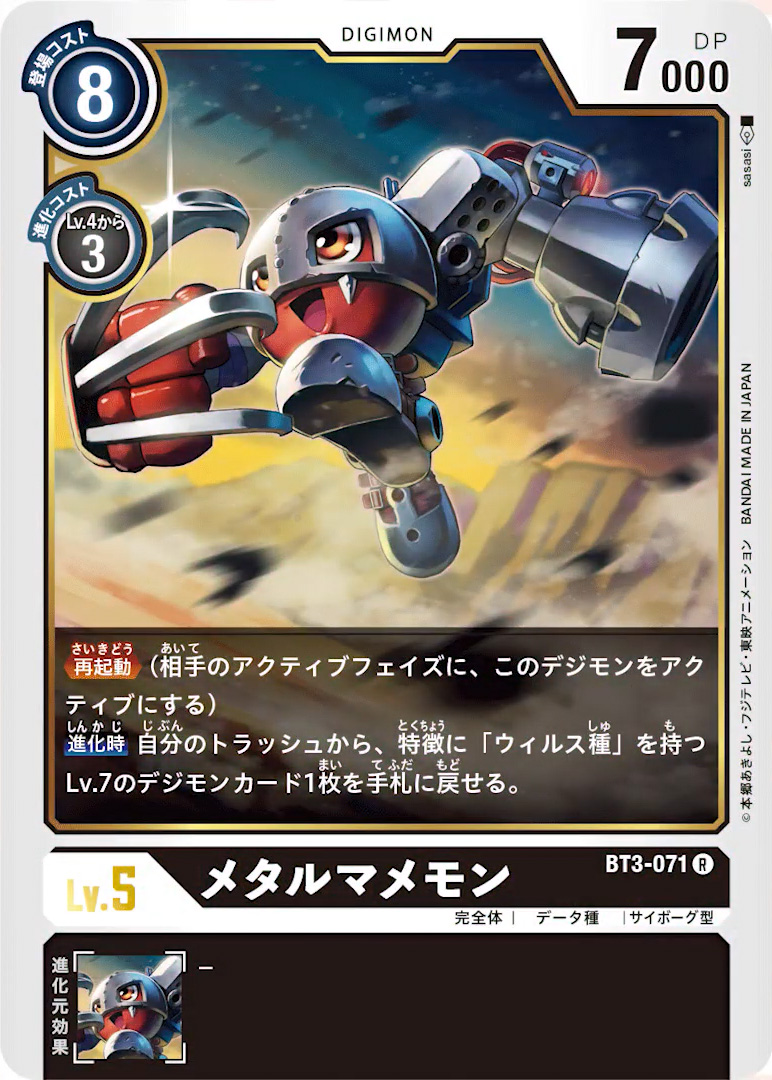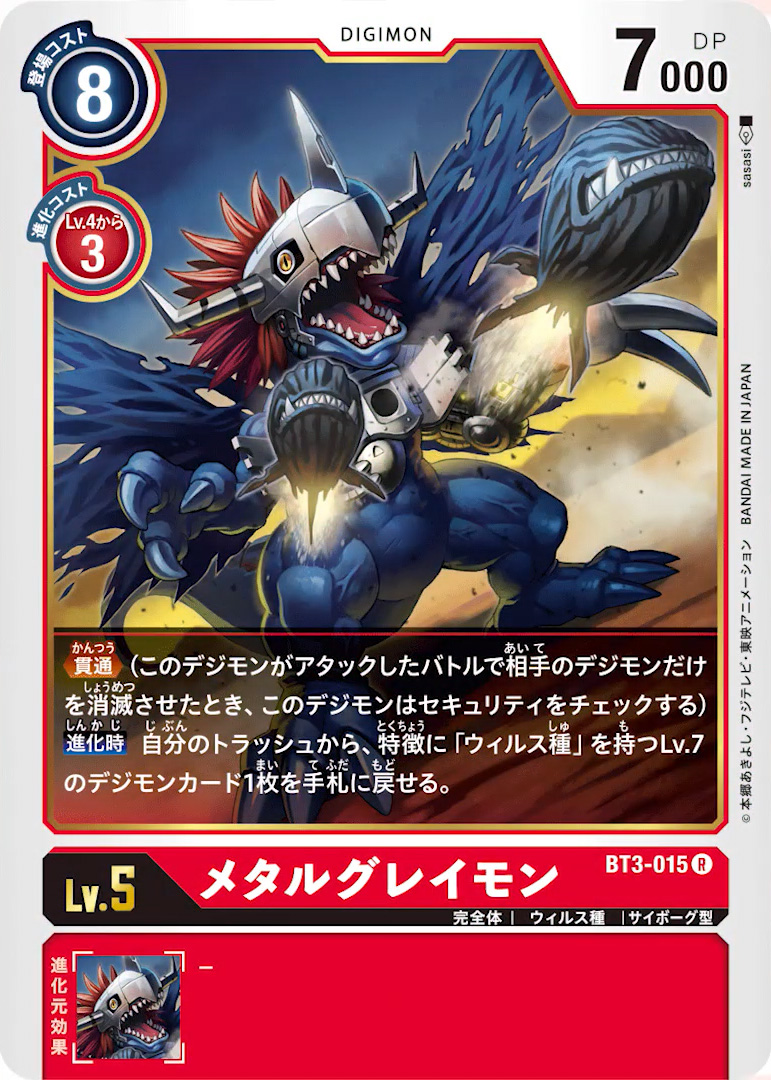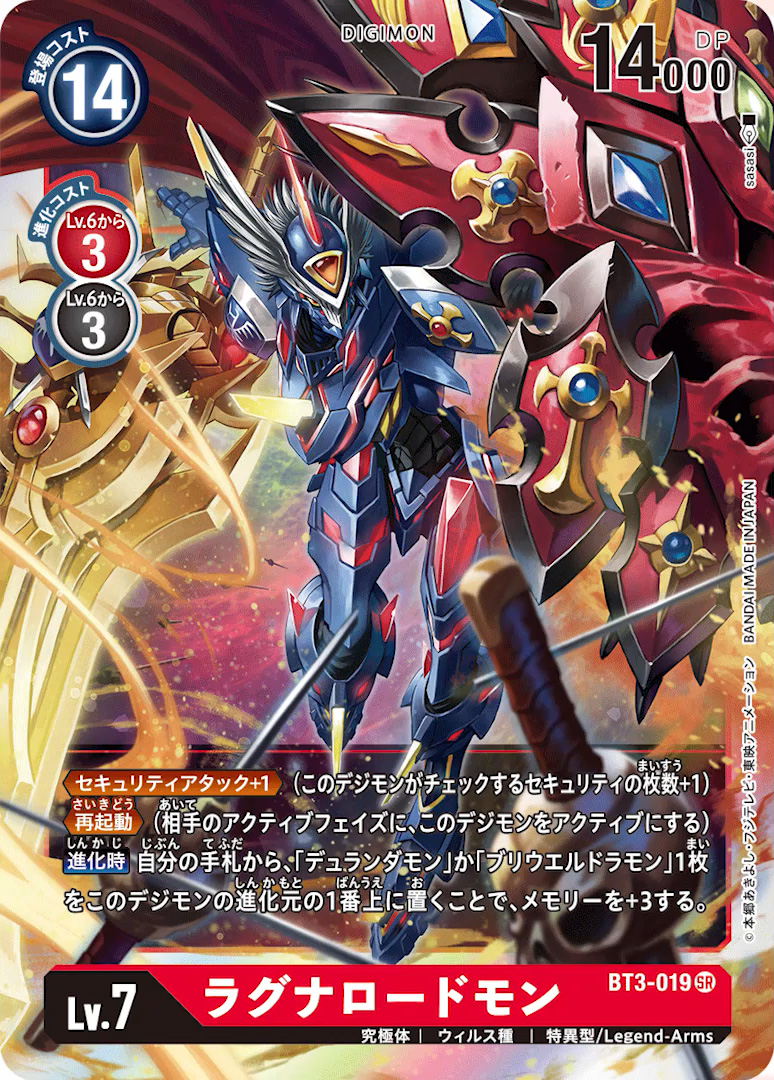 The previews this time are MetalMamemon, the virus version of MetalGreymon, and RagnaLordmon!
MetalMamemon features some artwork of him rushing forward on a battlefield. He has little bits of battle damage and scratches on him, and it's a fun piece of art.
Then we have a new card for MetalGreymon (Virus). The art is really nice, with some sharp lines, while MetalGreymon is firing Giga Destroyer. The usage of a move that we've seen on cards and artwork so often gives it a nice familiar look, despite being new artwork. (In fact, speaking of familiar, the MetalMamemon and MetalGreymon cards make up what looks to be an interesting reference for Digimon World fans.)
And last up is RagnaLordmon. We've seen this art a number of times (including when we first found out about Booster Set 3, and the full card in V-Jump recently), but getting it so clean and large really shows off the quality of it. The art does a good job of showing off Durandamon and Bryweludramon being wielded by RagnaLordmon. The artwork also has a nice bit of his character profile represented if you look at his one visible hand. He doesn't directly touch them while using them, as he's them imagining what their wielder might like look.
A great look at 3 cards.
Prior clean look at cards from Booster Set 3 Union Impact:
BelialVamdemon & Dinobeemon from Fun Digica
Angemon & Valkyrimon from Fun Digica
Booster Set 3 Union Impact
comes out in October.
We got our first extended look
at it in a recent issue of V-Jump, plus recently got
a clean look at the booster pack packaging
.
We've also recently gotten details for Booster Set 4 Great Legend
, coming in December.
Pre-orders for the Green, Purple, and Black starter decks have opened
. They are out in November.
Digimon Card Game Booster Set 2 Ultimate Power is out!
Booster Set 2 Ultimate Power Card Images
And images from previous Digimon Card Game releases:
Starter Decks 1, 2, and 3, and first 10 promo cards
Booster Set 1 New Evolution
V-Tamer Promo Cards
Purple/Black Promo Set
Tamer Battle Pack 1 and Tamer Battle Winner's Card
Index of Fun Digica & Card Battle episodes: