Show User Social Media
Hide User Social Media
Joined

Sep 8, 2006
Messages

17,396
A Fun Digica duo!
First up, a new episode of Fun Digica English Special Edition.
This time Cody, Hideyoshi, and Jason have a mock battle with starter decks to show how to play the game. Cody and Hideyoshi play, while Jason explains.
Elements are clearly narrated with onscreen text to help teach you how to play the game.
A few screenshots..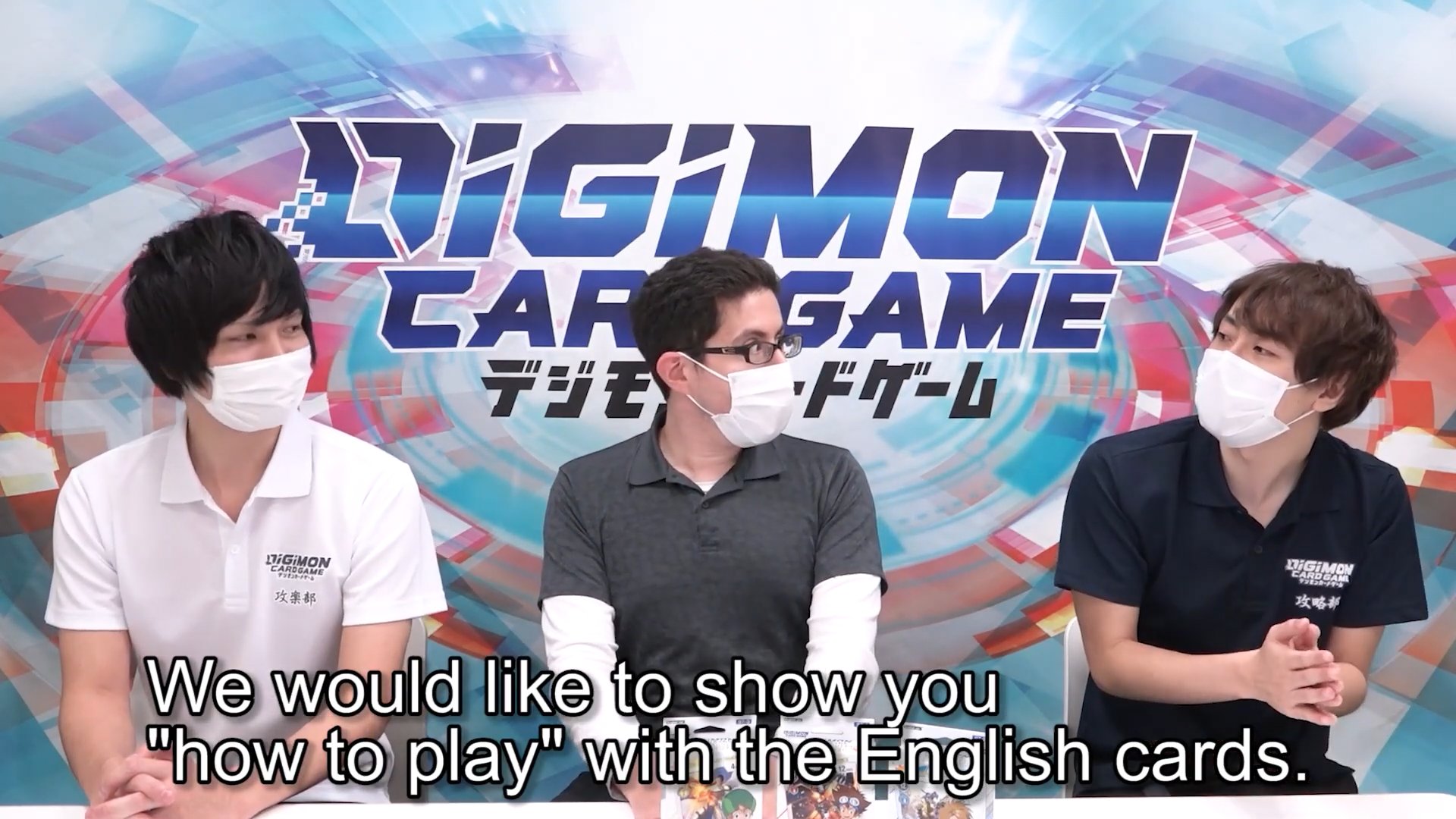 The pre-sale for the first wave of English Digimon Card Game releases is out. It includes the first 3 starter decks and special booster 1.0 (a larger than normal booster set containing a selection of cards from the 1st 3 Japanese boosters. When paired with the upcoming special 1.5, it contains all the cards as those boosters in Japan.)
All the day 1 cards (the 3 starter decks, special booster 1.0, and a bunch of promo cards) we have clean images for, which can be found
here
.
Various rules and other updates for the early release of the Digimon Card Game English version can be found
here
.
We also have info about the release of Starter Decks 4, 5, and 6 and Booster Set 4 in English
here
.
Early packaging and promo card details for special booster 1.5 can be found
here
.
And then we have a new episode of 'standard' Fun Digica!
Episode 61 of Fun Digica went up earlier today.
With Booster Set 4 is officially out Cody and Hideyoshi have a green vs black match with cards from Booster Set 4.
A few screenshots.
And after the match they show a few parallel cards...
Getting a handful of these, same as last week, is quite nice.
This time we get Lobomon, Lilamon, and Chaosmon, all looking quite nice.
If I had to pick my favorite of these 3, I think I'd pick Lobomon. It really feels like we've been seeing a nonstop wave of amazing art from Kenji Watanabe lately, and his art has always been top notch.
Booster Set 4 is out in Japan!
We have clean card images for Booster Set 4 Great Legend.
Parallel cards will be added to the page once we have proper images of all of them.
We also have begun to get
details about Booster Set 5 Battle of Omega
, including
our first look at art via DigiNav
i! It's scheduled for release on February 26th.
And images from previous Digimon Card Game releases:
Starter Decks 1, 2, and 3, and first 10 promo cards
Booster Set 1 New Evolution
Booster Set 2 Ultimate Power
V-Tamer Promo Cards
Purple/Black Promo Set
Tamer Battle Pack 1 and Tamer Battle Winner's Card
Booster Set 3 Union Impact
Starter Decks 4, 5, & 6, plus Tamer Battle Pack 2 & winner's Card 2, & 1st 2 scene vote cards
Index of Fun Digica & Card Battle episodes: