Show User Social Media
Hide User Social Media
Joined

Sep 8, 2006
Messages

16,625
Digimon Card Game Booster Set 5 Battle of Omega is out in Japan today and we have new episodes of both ongoing Digimon card shows!
Episode 75 of Fun Digica went up earlier.
With the release of Booster Set 5 Battle of Omega in Japan today, the new episode of Fun Digica has Cody & Hideyoshi unpacking boosters to see what cards they get!
A few screenshots.
And then...
Digimon Card Battle is back with episode 20.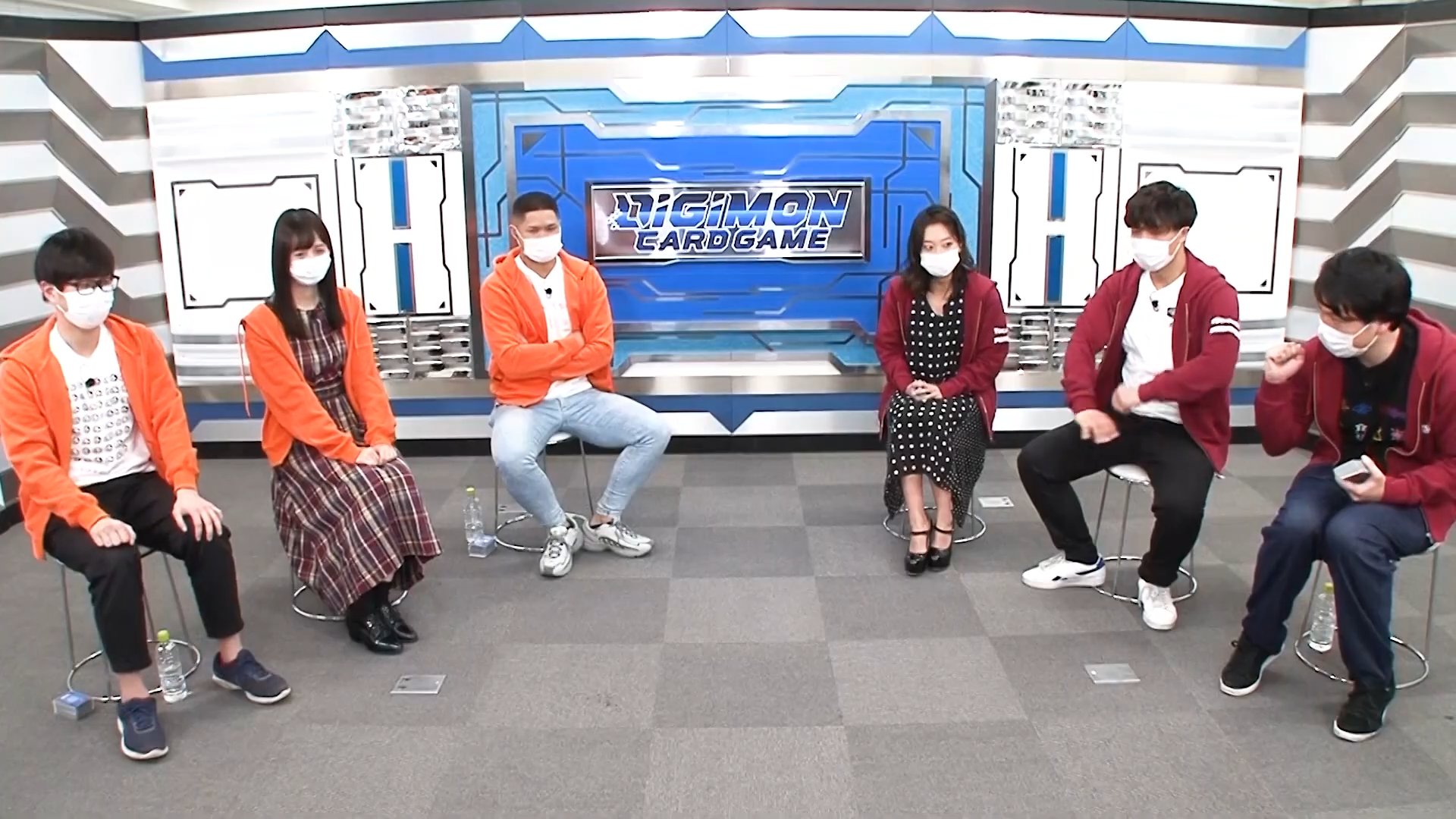 This week Digimon Card Battle continues the 3 team round robin. Nearly everyone who appears on Digimon Card Battle with any regularity is taking part.
This time we get 2 matches between the orange and red teams.
This episode actually runs a decent chunk of time, so they mostly jump right into it...
Before each match they go over some of their cards and other details.
The first match is Takahashi vs. Aoyama.
The second match is Araki vs. Maguro.
The episode appeared to run so long that they skipped and raced through what would normally be post match card game information and details.
Booster Set 5 Battle of Omega is out now in Japan!
We have clean card images for Booster Set 5 Battle of Omega, plus Tamer Battle Pack 4, 4th Scene Vote, & Vital Bracelet Pack-In Cards.
We also just got our first details & images for
Booster Set 6 Double Diamond & the Dukemon & ULForceV-dramon starter decks and pre-orders are u
p!
Plus we have the first details
for the 1 year anniversary of the card game, including a number of fun things!
The Parallel Card Vote has already begun
!
And images from previous Digimon Card Game releases:
Starter Decks 1, 2, and 3, and first 10 promo cards
Booster Set 1 New Evolution
Booster Set 2 Ultimate Power
V-Tamer Promo Cards
Purple/Black Promo Set
Tamer Battle Pack 1 and Tamer Battle Winner's Card
Booster Set 3 Union Impact
Starter Decks 4, 5, & 6, plus Tamer Battle Pack 2 & winner's Card 2, & 1st 2 scene vote cards
Index of Fun Digica & Card Battle episodes: