Show User Social Media
Hide User Social Media
Joined

Sep 8, 2006
Messages

13,360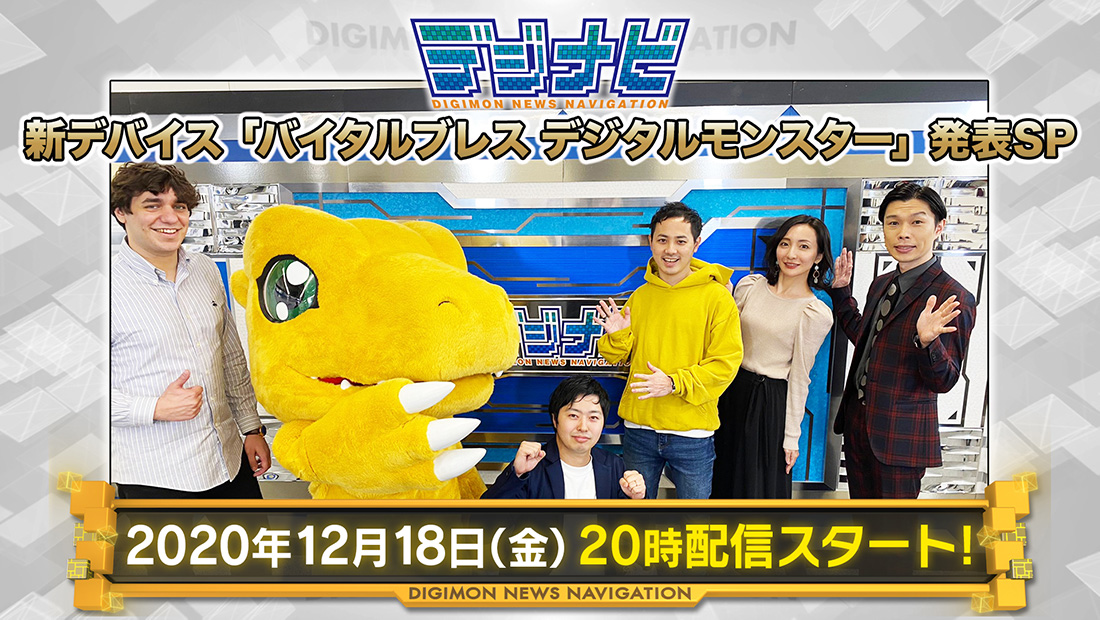 The 4th full DigiNavi has been announced,
and will stream on December 18th at 8pm (Japan time).
DigiNavi Headline News will be taking December off since there will be a full Diginavi this month (the new DigiNavi, along with the Headline News hiatus,
was 'pre' announced during Headline News November
.)
This DigiNavi is subtitled the "New Device 'Vital Bracelet Digital Monster' Announcement Special".
The first half will be dedicated to
the newly announced Vital Bracelet
V-Pet/Fitness Tracker, including developer interviews.
The second half will include the anime, other Digimon products, etc.
It will be hosted by Yuki Iwai (a comedian, actor, writer, radio host, and manga/anime fan), who hosts Digimon Card Battle..
Chiaki Matsuzawa, host of various Digimon events including some DigiFes and DigiNavi events, and also cameoed in tri. will also be there to introduce content.
Announced locations for the stream are: (many of these link to general accounts, not standby pages for the stream.)
Bandai Youtube
Bandai Line
Digimon Web on Twitter via Periscope
Niconico
DigiNavi will be made available on the
Jump Festa 2021 Online site
that weekend as a featured video while Jump Festa is running.
The Diginavi page
on Digimon Web has been updated to act as a standby page for DigiNavi 4.