Show User Social Media
Hide User Social Media
Joined

Sep 8, 2006
Messages

16,154
Fuji TV has announced various Adventure: things at shops affiliated with them (their own physical and online stores, Tree Village, etc.)
First up...
The Fuji TV Laketown Store
, which has done Adventure: promotions before, is introducing a few different things...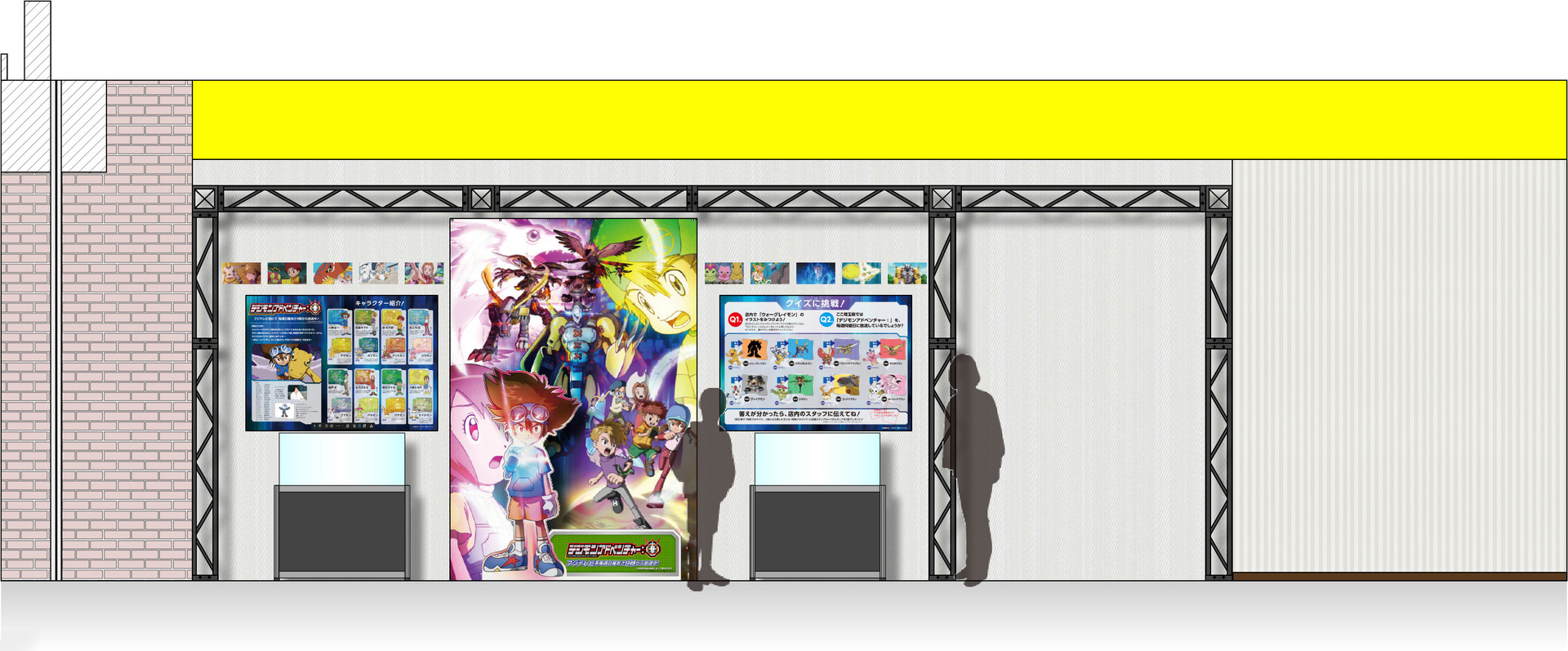 Until April 28th, it will have a large Adventure: display, featuring the new key art, that will also be a photo spot.
In addition, they will have recording scripts on display, along with information panels about the show.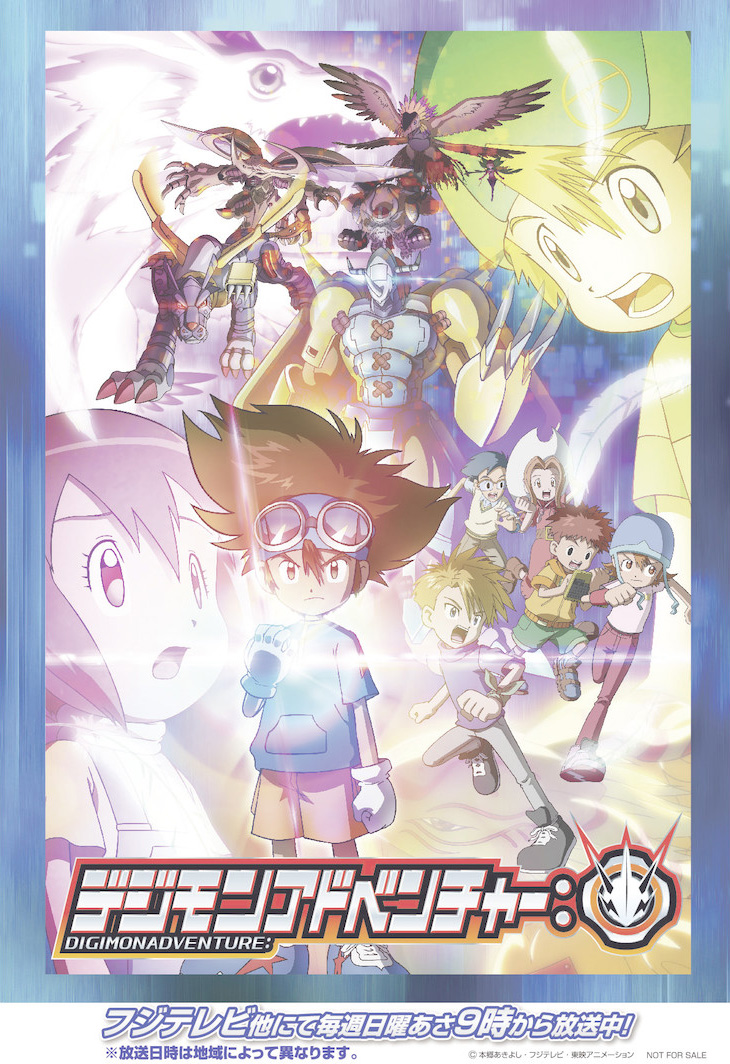 And last up for the special display is a quiz where you can potentially win a bromide print of the new key art.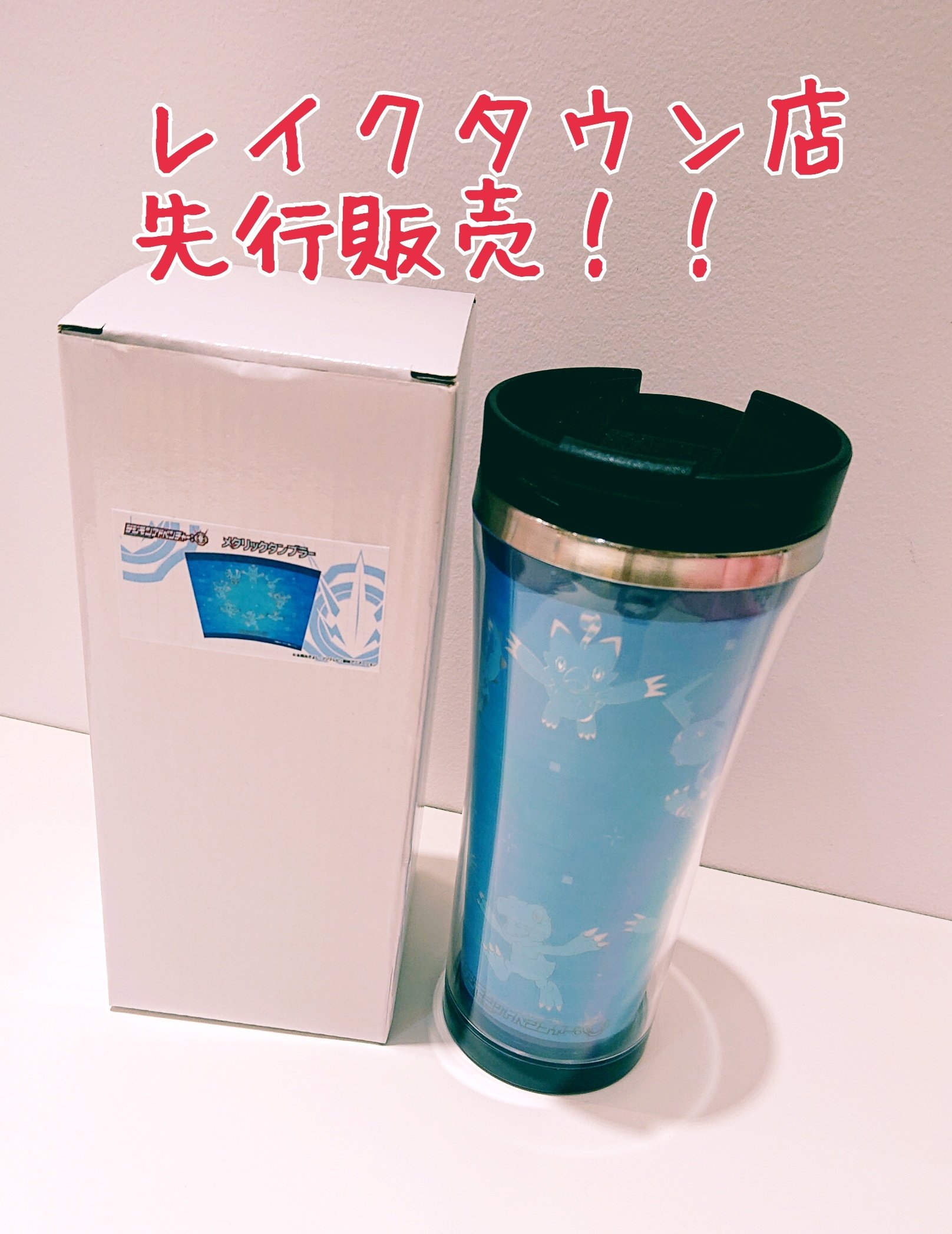 Laketown will also have an Adventure: tumbler as a pre-sale item for 2,200 yen. (It appears the other affiliated shops will get it after March 31st.)
Then there is the products that will show up at the various stores, including
the Fuji TV online shop
.
​
The nice layout images were all quite small in resolution, so nabbed images from the Fuji store to go over them...
These dual sided leather keychains have the Digimon on one side, with the crest on the other. There are 8 types and they are 1,320 yen each.
Agumon
,
Gabumon
,
Piyomon
,
Tentomon
,
Palmon
,
Gomamon
,
Patamon
,
Tailmon
.
​
These clear cases come on small keychaisn to help carry a few things. The fornt side of each shows the Digimon, a theme based on their colors, and a cartoony logo featuring name and design elements. The back just says Digimon Adventure: in a clean font. There are 8 types for 825 yen each.
Agumon
,
Gabumon
,
Piyomon
,
Tentomon
,
Palmon
,
Gomamon
,
Patamon
,
Tailmon
.
These leather pass cases come in 3 designs each featuring the Digimon, crests, and a different artsy design for 1,650 each.
Argyle
,
Check
,
Paisley
These mini stands can also separate from the base to become a keychain. Each is 880 yen.
Taichi
,
Yamato
,
Sora
,
Koushiro
,
Jou
,
Mimi
,
Takeru
,
Hikari
These leather coasters are also keychains. They are 990 yen each.
Agumon
,
Gabumon
,
Piyomon
,
Tentomon
,
Palmon
,
Gomamon
,
Patamon
,
Tailmon
.
In addition, some of the various shops that will be stocking the items put up photos of their Digimon section, showing the new items, along with some old ones, plus maybe a cameo...
​
An interesting selection of new stuff with some promo stuff on top of it.
Various info/images from
Fujishop Tokyo
,
Fujishop Laketown
(
2
),
Tree Village
,
Fuji Eshop
.
With these being available online, a web intermediary is likely the best chance, but here's the full thing for physical shops also...
We've currently pared down the list of intermediaries we list due to some places closing and others becoming iffy in their communication, calling into question their reliability. If you have any stories, positive or negative, about any intermediaries, DM me with them so we can figure out who might be worth adding (or re-adding), since these aren't affiliate links or anything, simply suggested ways to make it easier for fans to nab stuff.
You'll want to contact an intermediary to get these items sent to you. WtW is not affiliated with any, but here are a selection of intermediaries that have worked well for various WtWers and their friends in the past:
From Japan
Rider Proxy
Be aware many intermediaries do not carry items from specialty shops since they can't be ordered online. You will need to ask them and explain what you want very carefully (perhaps with a photo.) Some intermediaries will potentially still not be willing to get the item (or may only be willing to at great cost.) Realistically to get anything from the pop-up shop at a reasonable cost you'll have to find someone who is actually going and ask them to pick you up something.
Some of the intermediaries have a full store front and may have the item listed, so you may want to check that first.