Show User Social Media
Hide User Social Media
Joined

Sep 8, 2006
Messages

16,417
Time to find out about the products for the upcoming fourth tri. pop-up shop!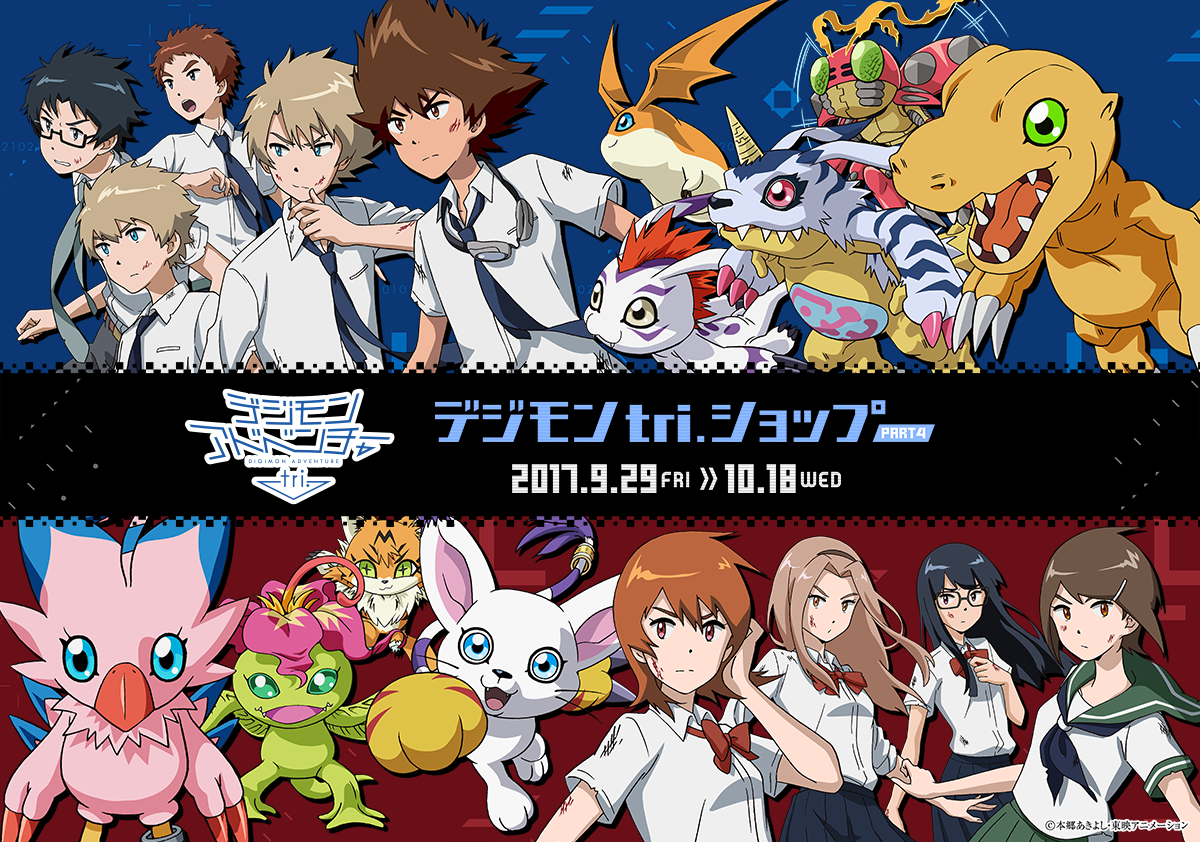 This is the 4th Digimon Adventure tri. Pop-Up Shop (and 5th overall for Digimon.)
This newest pop-up shop will be at the
Ikebukuro P'Parco
and the
Nagoya Parco
.
It will take place at both shops between September 29th and October 18th. Starting the day before tri. Part 5 is an obvious choice.
Lots of items to go through...
First up, an item that is being sold early at the pop-up shops, but will be available elsewhere later.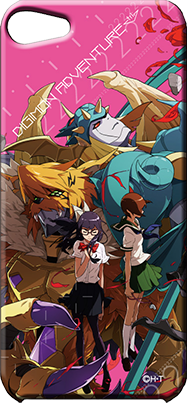 An iPhone 7 case featuring the tri. part 5 theatrical poster art. It costs 2,800 yen.
Next up... items that have been sold at prior pop-up shops that are returning.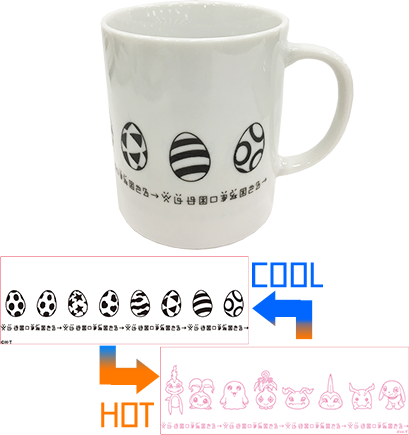 Temperature changing mug! When it's cold you get digi-eggs. When it's warm you get Baby 2 Digimon (and Plotmon!) This is 1,800 yen.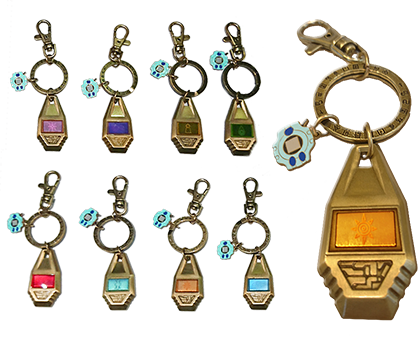 Crest keychains with digivice charms on them. These are nice keychains made out of metal. Each one is 980 yen.
This next item is both new and old...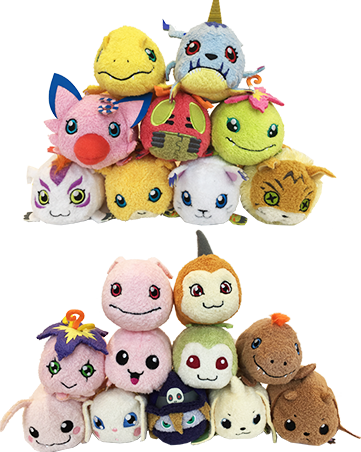 The Digimon themed otedama (hand sized beanbag, similiar to the well known tsum tsums) are back. First up, the 9 partner's from tri. are back. Then new we have the lower forms of the 8 partners from Adventure, Wizardmon, Terriermon, and Lopmon (just look at Lopmon's cute little angry face!) Each is 650 yen.
Next up, items exclusive to the pop-up shops.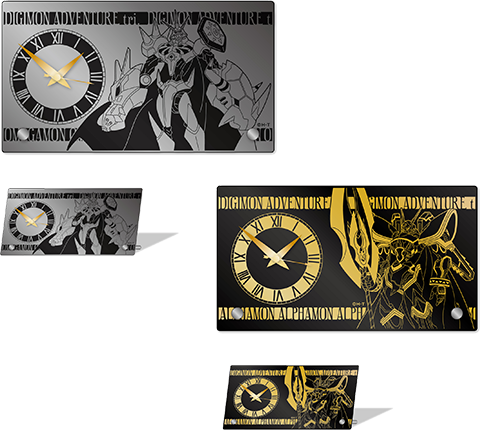 Fancy metal clocks featuring Omegamon and Alphamon. Really fancy looking and each costs 12,000 yen.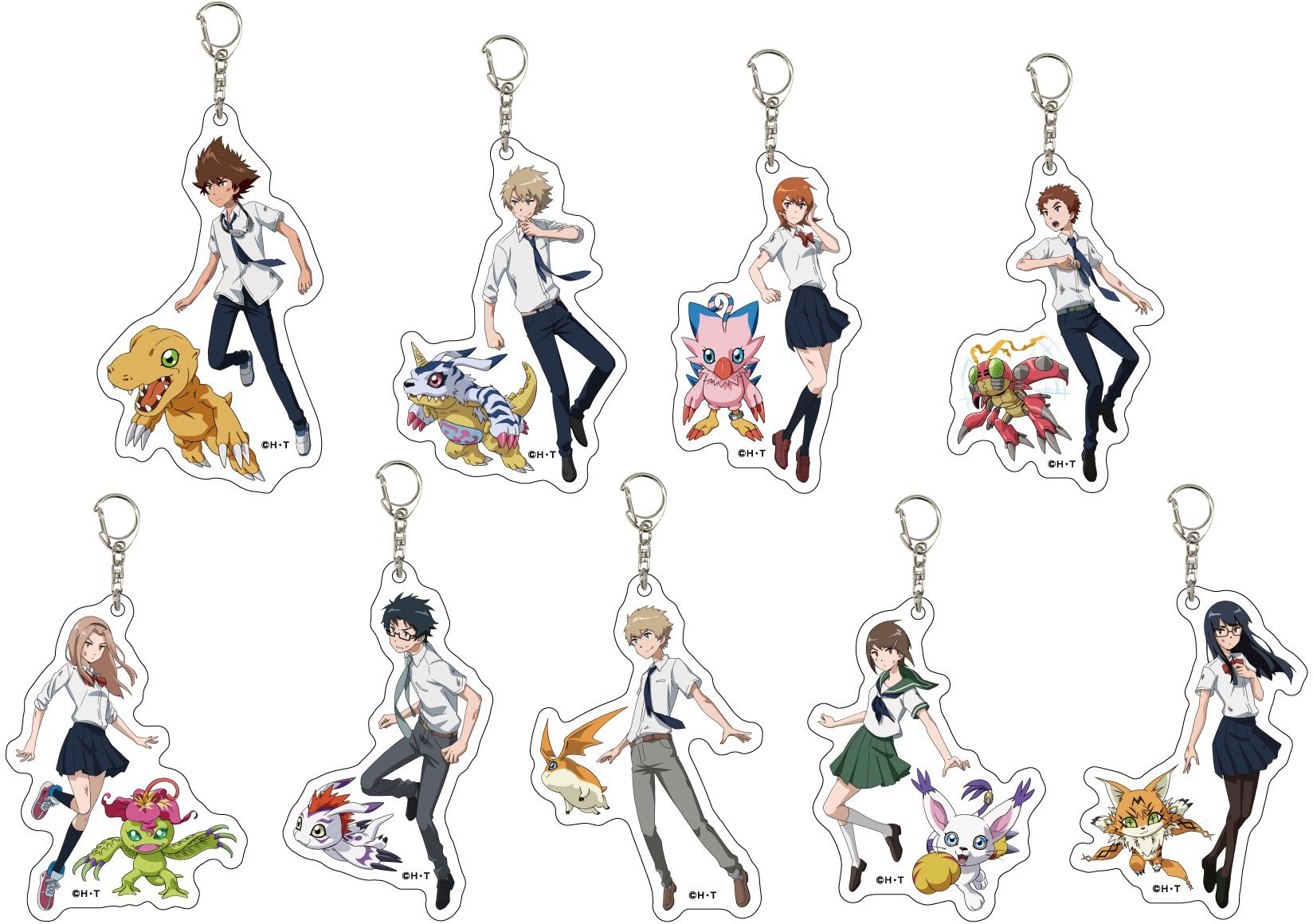 These acrylic keychains feature the key art from the shops of the kids and their Digimon. Each is 900 yen.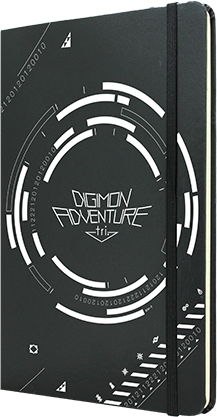 This hardcover notebook features the English tri. logo. It's A5 size (5.8 x 8.3 inches) and features an elastic strap to hold it closed. It's 2,000 yen.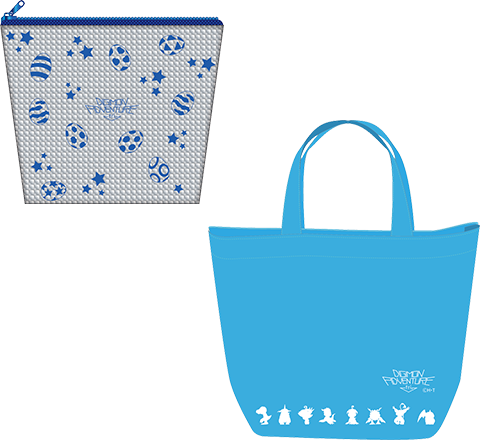 This set features material to help you with your lunch. It features a nice tote bag with Digimon silhouettes to carry your food in, and a small pouch with a digiegg design that can keep things cold. The set is 1,800 yen.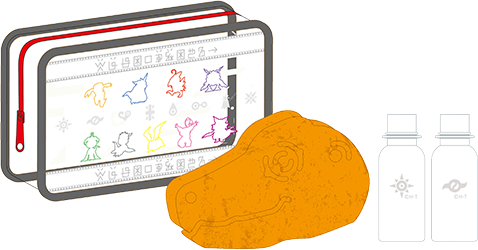 This bath set features a container to carry your various bath items with you. It also includes two refillable bottles and a sponge shaped like Agumon's head (well... I think it's a sponge...) It costs 2,000 yen.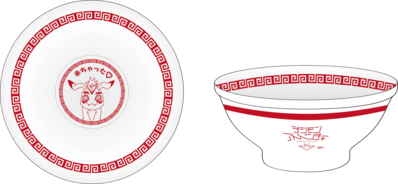 This noodle bowl features everyone's favorite little ramen delivery man... Gomamon! It costs 3,200 yen.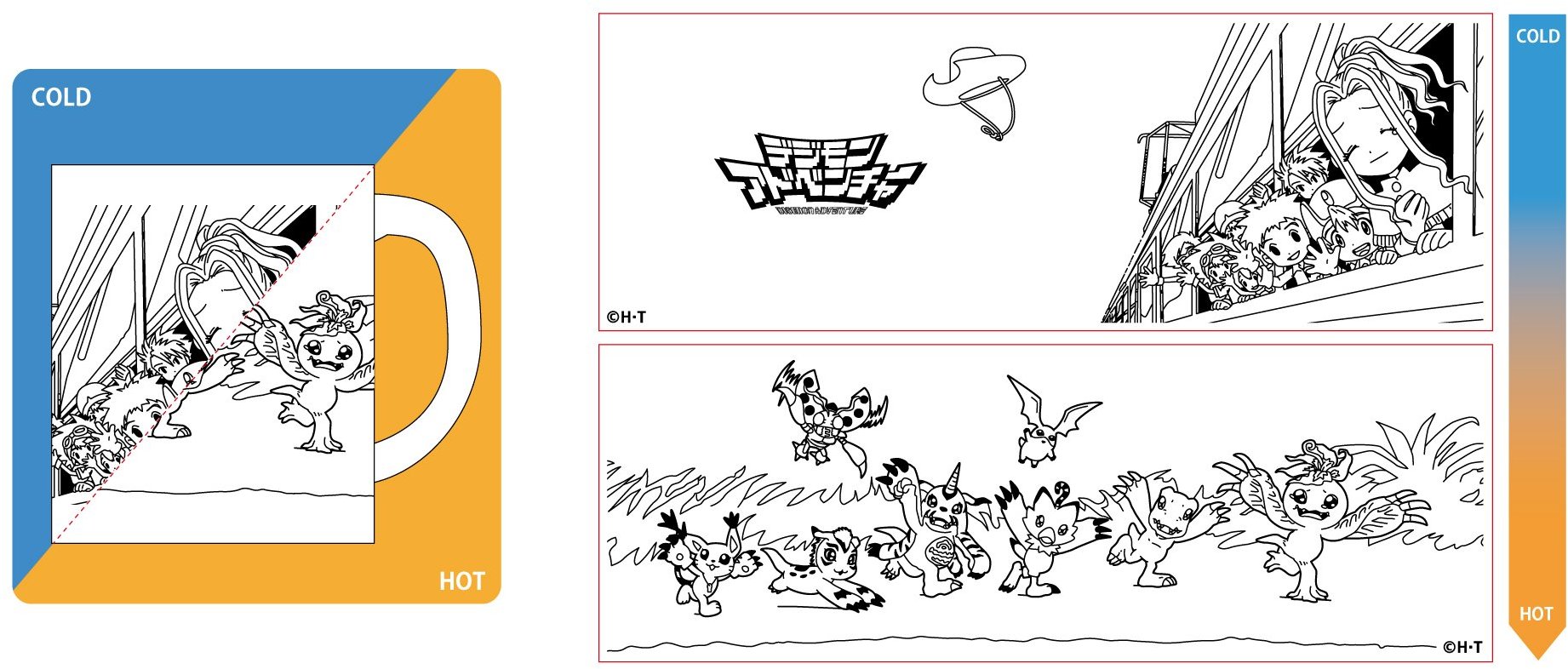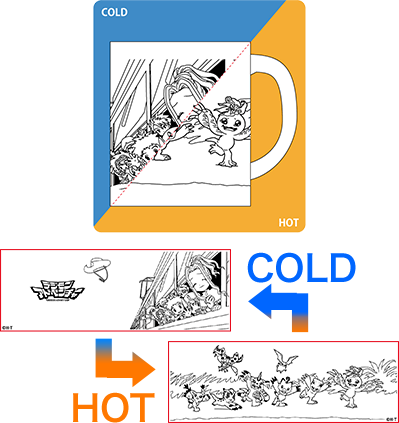 Another mug that changes when it changes temperature. This time it's one of the most iconic Digimon scenes, when everyone says goodbye as the traincar is leaving at the end of Adventure. When it's hot it shows the Digimon running along the water, and when it's cold it shows the kids in the traincar, along with an Adventure logo and Mimi's hat blowing away in the wind. It's 1,800 yen.
The last category is items that will also be sold at theaters showing tri. Part 5.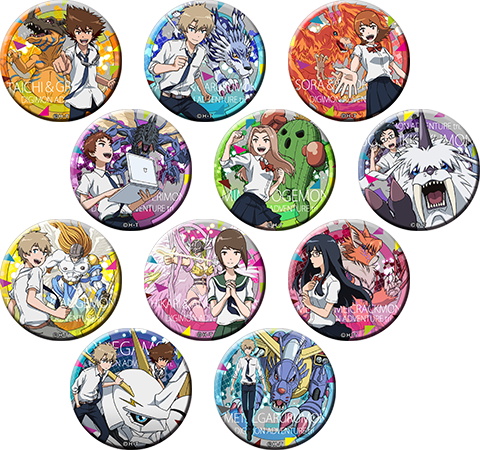 Can badges! These feature the kids with the Digimon, and it looks like they are ready for battle. 1 of these will be exclusive to the pop-up shops, but they don't specify which at this time (I'd guess MetalGarurumon.) Each is 400 yen and they are randomly packed.
They list this as a briefcase, but it appears more like a plastic sealable folder. It features artwork of the Digimon, crest symbols, and digivice from tri. It's 850 yen.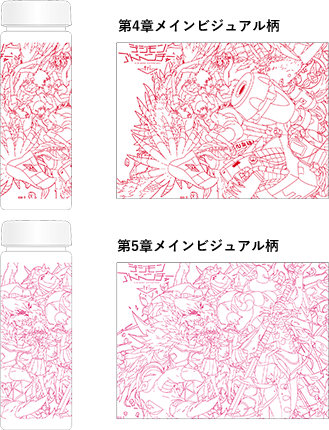 These clear waterbottles feature the lineart from the theatrical posters for tri. Parts 4 (in red) and 5 (in pink.) They look fantastic and each is 1,400 yen.
This tri. themed ticket holder can hold movie and other tickets so you can keep them safely as souveniers. It costs 1,600 yen.
That's it for stuff to buy... for now. Historically they've announced more items later, so we will see.
Update- Some more stuff! These new items will all be exclusive to the pop-up shops.
First up, a really nice looking tri. shirt. This uses the key art of the Digimon from the newest pop-up shop in a nice monochrome. It also features the various tri. digital themeing that a number of products have had, along with the show title in English. The shirt is 2,800 yen. No sizes are mentioned.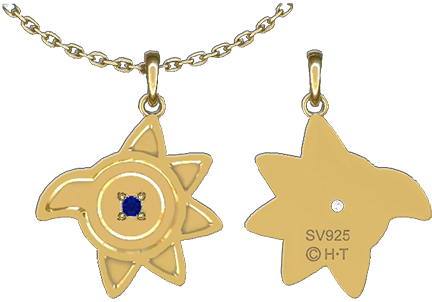 Then we have an Omegamon themed necklace. This is designed after the combined courage/friendship crest on his chest. It's shown as being made of Silver 925 and costs 12,000 yen.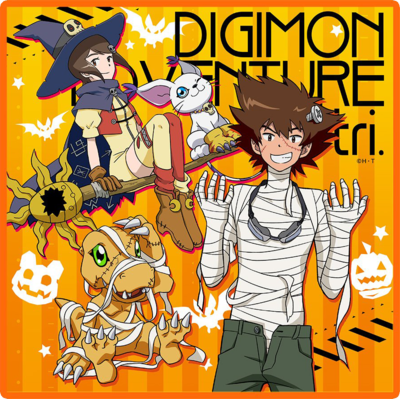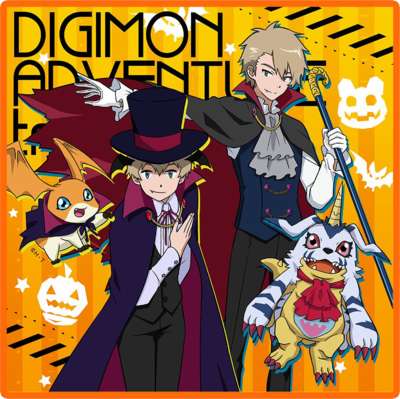 These Halloween themed mini-towels use character designs from the 2nd tri. Pop-Up Shop. There are 2 designs and each is 850 yen.
Last up for now are clear files. There are 2 sets, one kid themed, one Digimon themed. Each set comes with 2 clear files (size unlisted at the moment.) Each set is 800 yen.
Now, on to the 2 promotional gifts...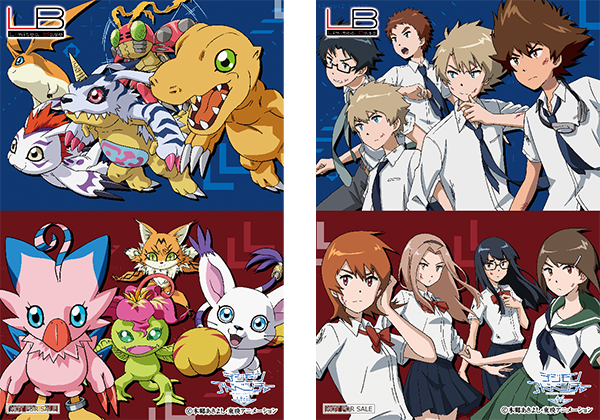 For every 3000 yen spent (not including tax) you get a postcard using the pop-up key art. There will be two postcards given at random, one featuring the Digimon, one featuring the kids.
This postcard will be given when you bring your ticketstub from tri. part 5 to the shop. Even though the shop opens a day before tri. part 5, these will not be available until September 30th at 11am.
Postcards will be limited in stock.
You'll want to contact an intermediary to get these items sent to you. WtW is not affiliated with any, but here are a selection of intermediaries that have worked well for various WtWers and their friends in the past:
From Japan
Rider Proxy
Nippon-Yasan
Be aware many intermediaries do not carry items from pop-up shops since they can't be ordered online. You will need to ask them and explain what you want very carefully (perhaps with a photo.) Even then, they very possibility won't be dealing in these items.
Some of the intermediaries have a full store front and may have the item listed, so you may want to check that first.
They will likely need a link to information about the pop-up shop if you want to try. Links to both pop-up shops can be found near the top of the news.