Show User Social Media
Hide User Social Media
Joined

Sep 8, 2006
Messages

15,593
The Digimon 1.5 Collaboration Booster set for the Battle Spirits card game is less than a month away!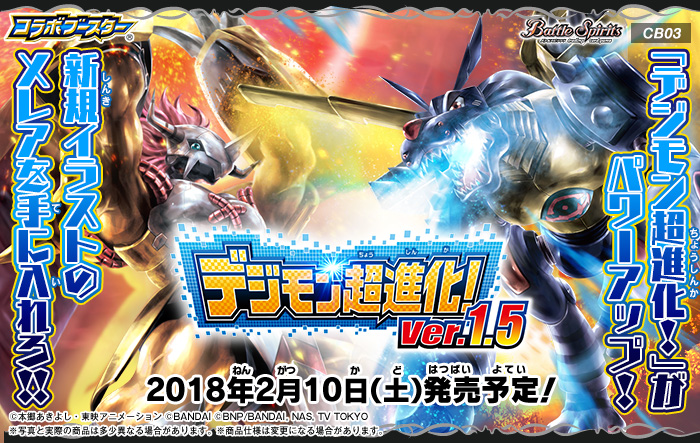 The new 1.5 set is a revised version of the original Digimon booster set from last year. The card lineup will include all of the cards from the original booster, but with a number of them receiving new artwork.
The 1.5 set will be released February 10th, 2018.
Our first look at the new artwork from the 1.5 set is of WarGreymon and MetalGarurumon.
Very nice looking art and hopefully we get to see more soon.
Also, featuring the same art...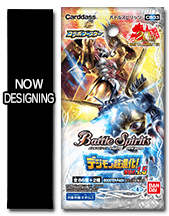 A sample of what the booster packs will look like.
Vending machine boosters (4 cards) will be 200 yen.
Normal boosters (6 cards) will be 300 yen.
And we have some updated details for what the card set will be. We knew most of this, but a few revised details...
The set is officially said to have "86+2" cards for a total of 88:
Common- 45 cards
Rare- 24 cards
Master Rare- 8 cards
X Rare- 8 cards
XX Rare- 1 cards
Campaign- 2 cards
And the thing most people are interested in, things that are confirmed to be new to the 1.5 set:
All the X Rare cards will have new artwork.
Diablomon will also get new artwork.
The Raguelmon and Ophanimon Falldown Mode promo cards will be included in the set, with new art for both. The original versions of these cards were both released in tandem with the release of the original Digimon booster and the theatrical release of Digimon Adventure tri. Part 5.
When an entire box is bought, you'll also be guaranteed a new card made specifically for the 1.5 set, the 20th Anniversary Digimon, Zubamon!
After the 1.5 set is out there is more to look forward to...
A Digimon 2.0 Collaboration Booster set will be released later in the year with an entirely new selection of cards.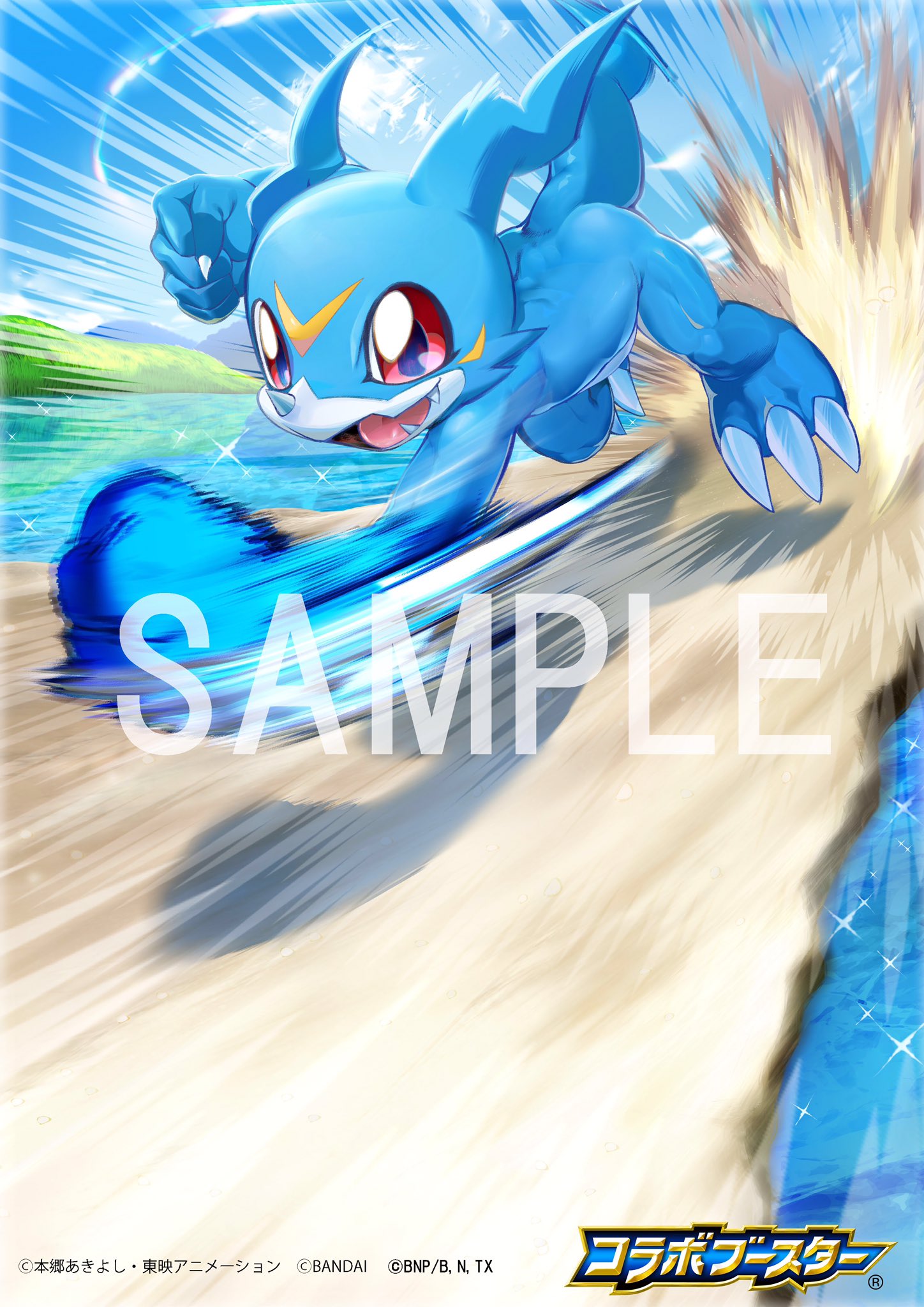 They only details we have on the 2.0 set for the moment is from the initial announcement:
It will be released Spring 2018.
V-mon will be included.
Hopefully all the 2.0 card art is as good as it is for V-mon.