Show User Social Media
Hide User Social Media
Joined

Sep 8, 2006
Messages

16,925
Final Memorial Story Title & Preview- The Shibuya-ish Heroic Saga of Pump and Gotsu
Another preview!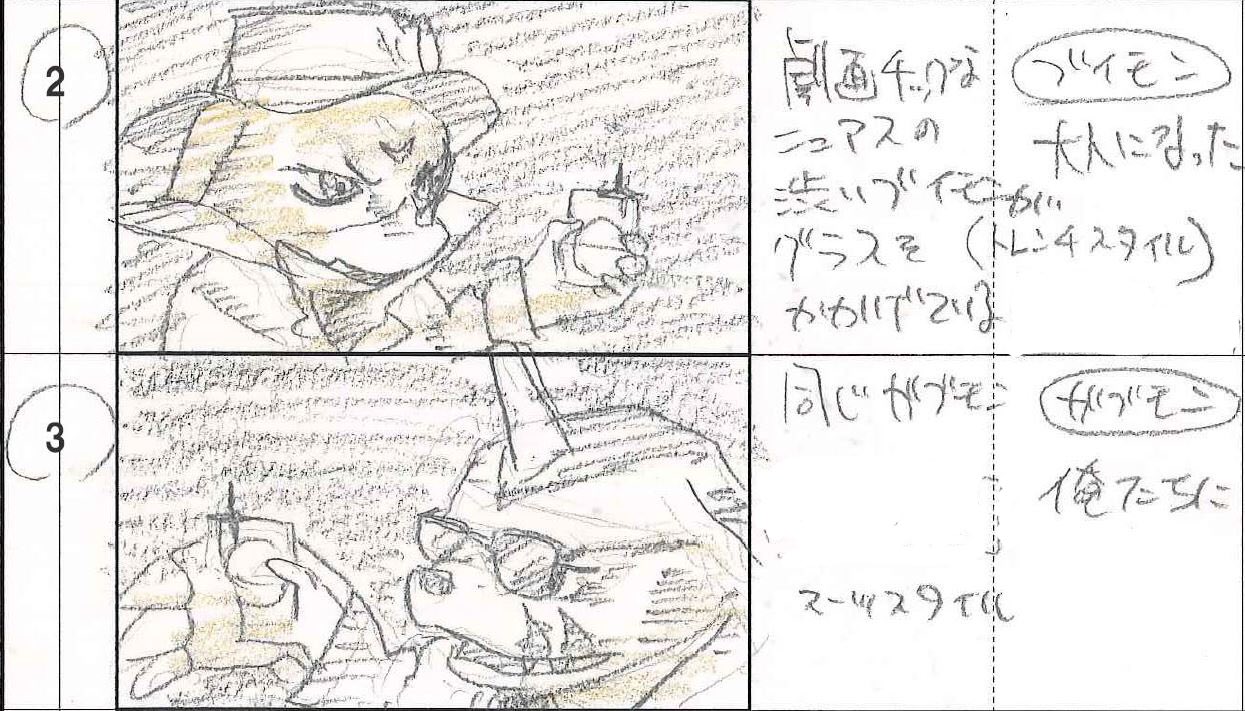 The
Digimon Adventure Twitter
has revealed the secret title for the 5th and final Memorial Story short, and put up a storyboard preview of it. This time the preview is for.... "The Shibuya-ish Heroic Saga of Pump and Gotsu"
First up is the storyboard image above, which as you can see features V-mon and Gabumon.
Then a translation of the text in the tweet.
While Gabumon and V-mon are having drinks at a grown-ups bar, someone familiar enters the place. Shibuya-type Digimon?

"We were the strongest Digimon there ever were. We were scared of nothing."

Slowly, they begin to tell the tale of their heroisms.
Last up is the text in the storyboard
ACTION: A hardboiled-looking V-mon (trenchcoat style) raises up a glass, the artwork nuanced in dramatic comic style
DIALOGUE: (V-mon) Cheers
ACTION: Gabumon in the same nuance (suit style)
DIALOGUE: (Gabumon) To our grown-up selves
I'm not sure the title is something anyone expected, and it appears this one is being done with tongue firmly planted in cheek. It'll be interesting to see exactly what happens, especially with that title.
The preview of the first Memorial Story short, To Sora, can be found
here
.
The preview of the third short, Medical Student, Jou Kido, can be found
here
.
The preview of the fourth short, The Coveted Jogress Evolution, can be found
here
.
Thanks to onkei for translations!