Show User Social Media
Hide User Social Media
Joined

Sep 8, 2006
Messages

12,703
Figure-rise Standard Amplified WarGreymon in Full Color, Plus Price & Release Info!
We got details on this pretty quick!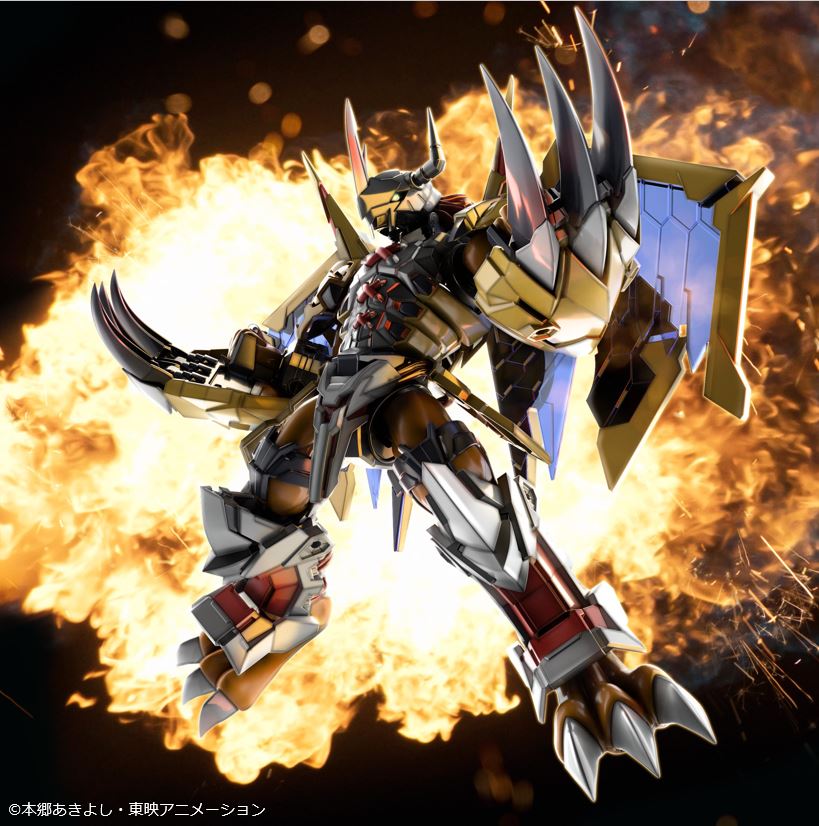 After first being seen a few days ago
at Wonder Festival Shanghai 2019
, we already have details for Figure-rise Standard Amplified WarGreymon!
First, from one of
Bandai's Twitter
accounts, promotional art, which likely will be used as artwork on the box, shows an artistic interpretation of the figure.
But on top of that, we have a full color image of the photo
that Bandai
also shared...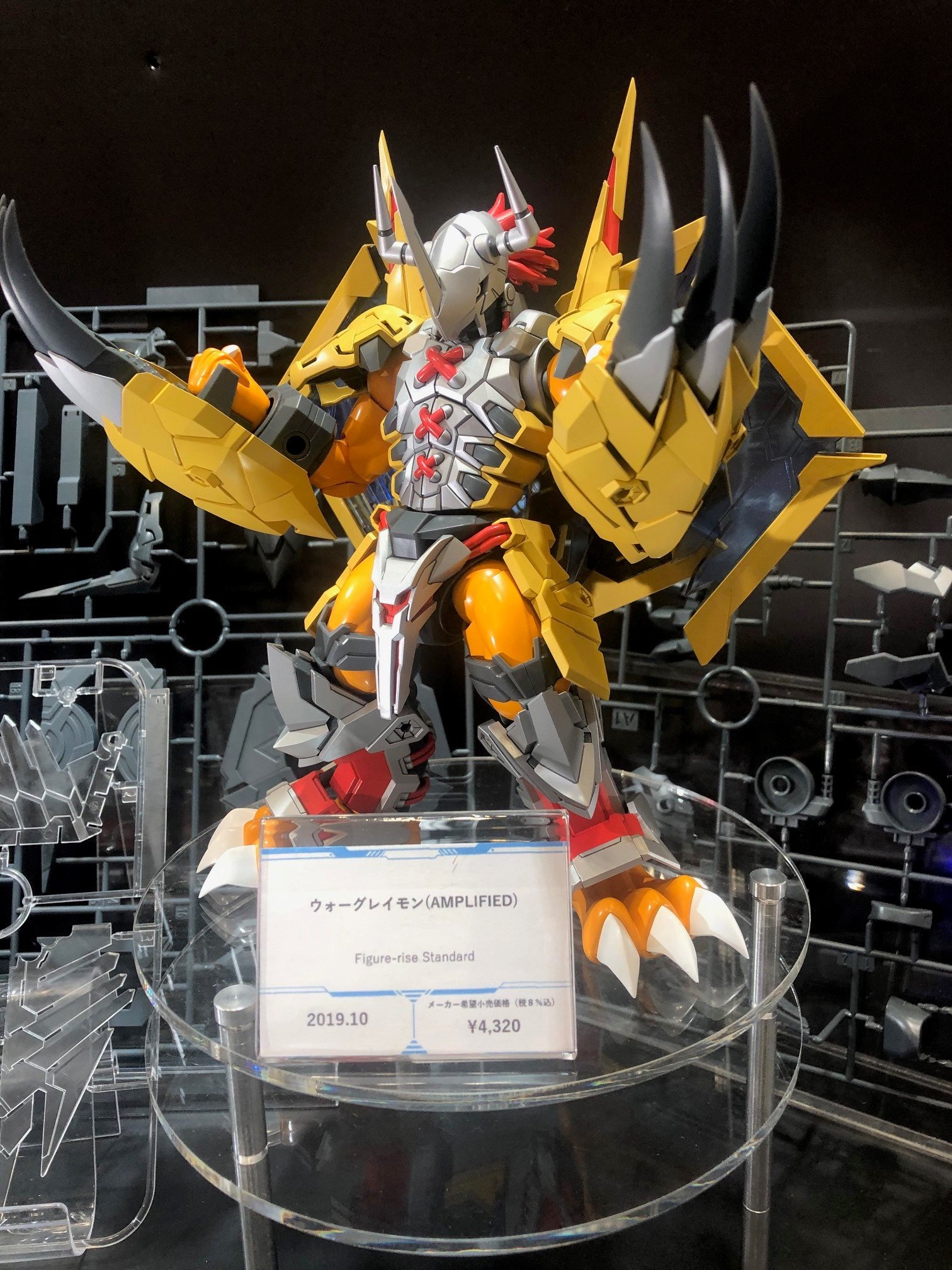 Really fantastic looking model kit in full color (of course, you'll likely have to paint it to get it looking quite that nice.)
We had initially believed it was in full color (as Figure-rise Standard kits normally are), but with kit pieces on display behind in general gray we have to wonder... (likely it's just early parts.)
On top of the images, we have release information also.
WarGreymon will be the first release for Figure-rise Standard Amplified. It's planned for release this October for 4,320 yen (tax included.)
It appears the naming scheme will be the line has the same name, while the figure gets 'Amplified' added to the name, based on the placard... Although on social media Bandai is referring to it just as 'WarGreymon' with Amplified added to the 'Figure-rise Standard', so where the Amplified branding is going isn't 100% clear at the moment (likely the social media hasn't been informed and the placard is correct though.)
The kit looks pretty nice, and it's reasonably affordable, so it'll be nice to see what else they do for the line.
Hopefully we get details for Omegamon and future kits soon.
Update- Some more images, this time from
amiami
.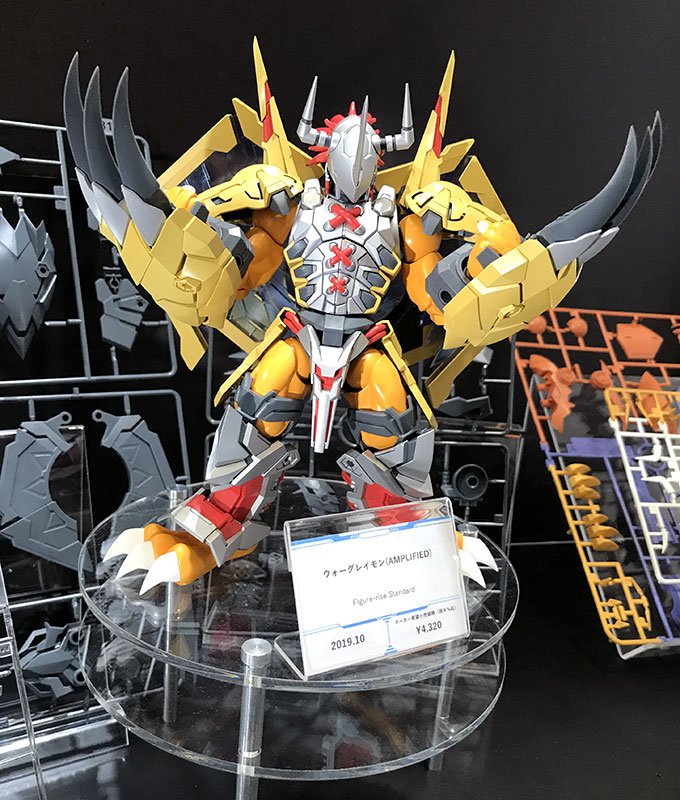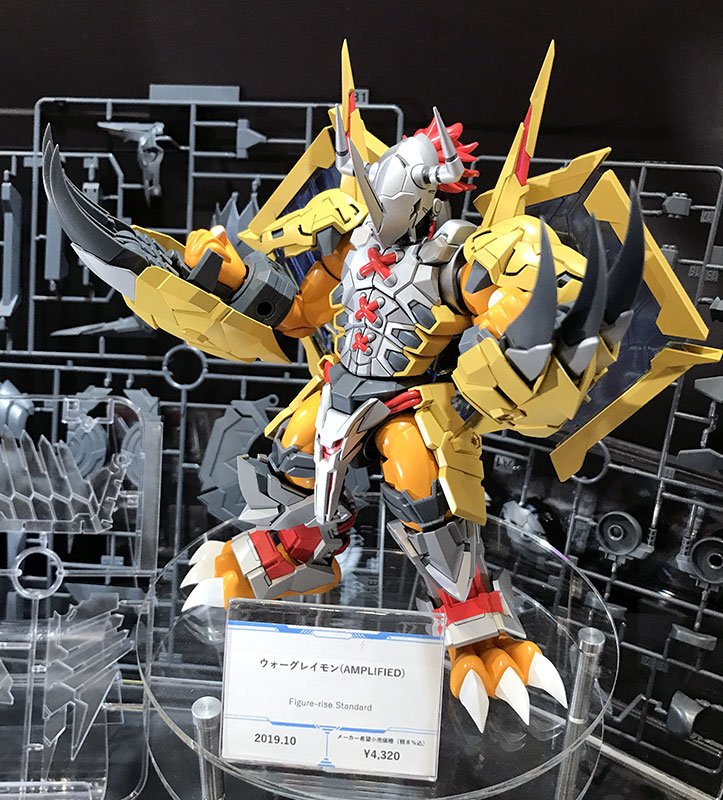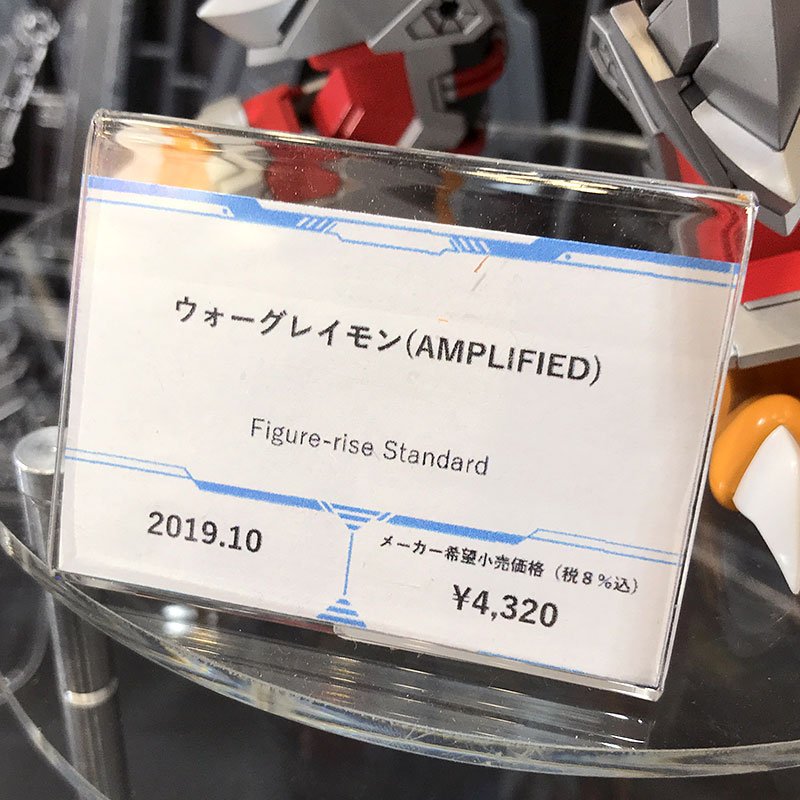 Update- More images from
Dengeki Hobb
y and
yuhi_bass
.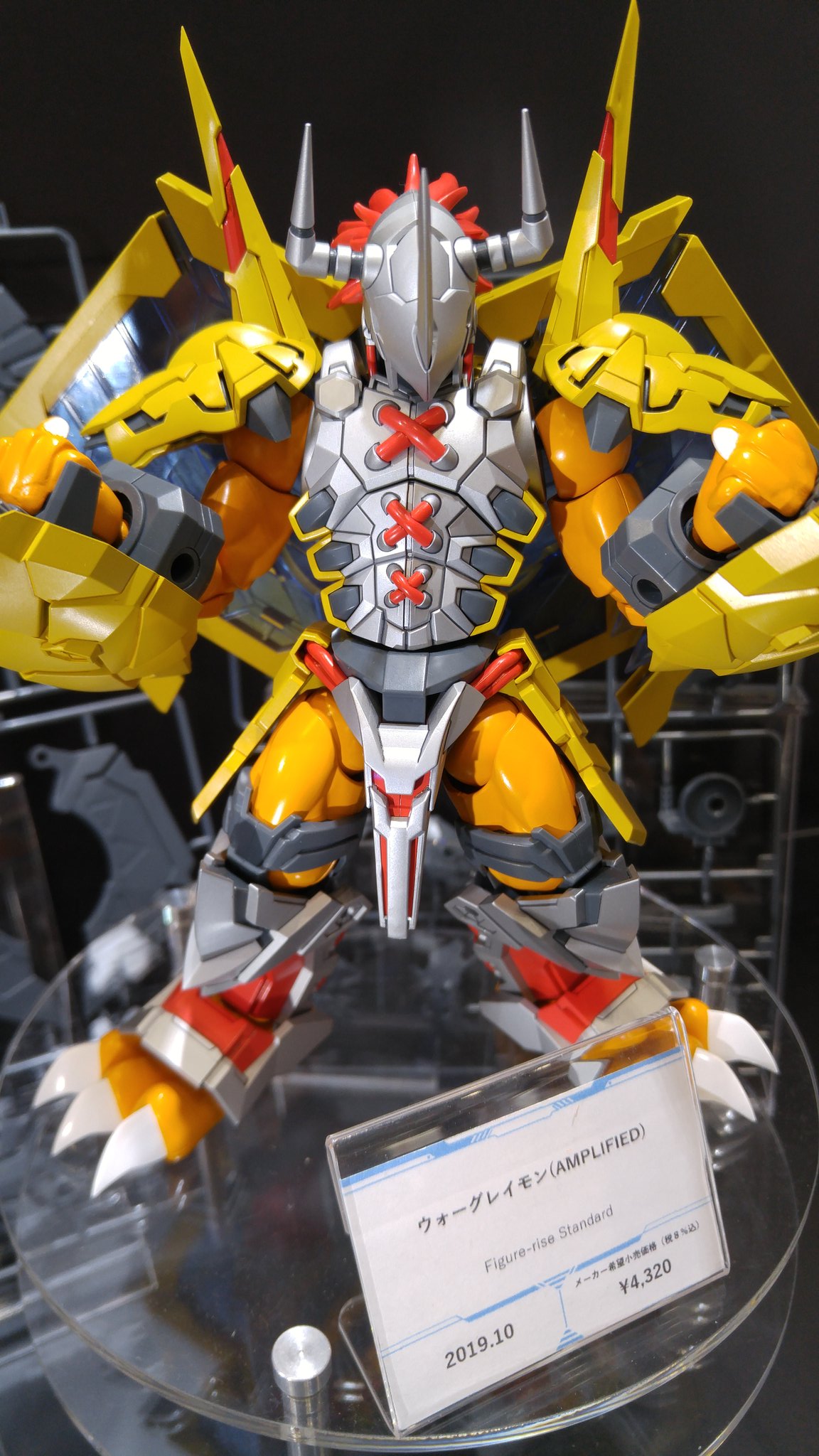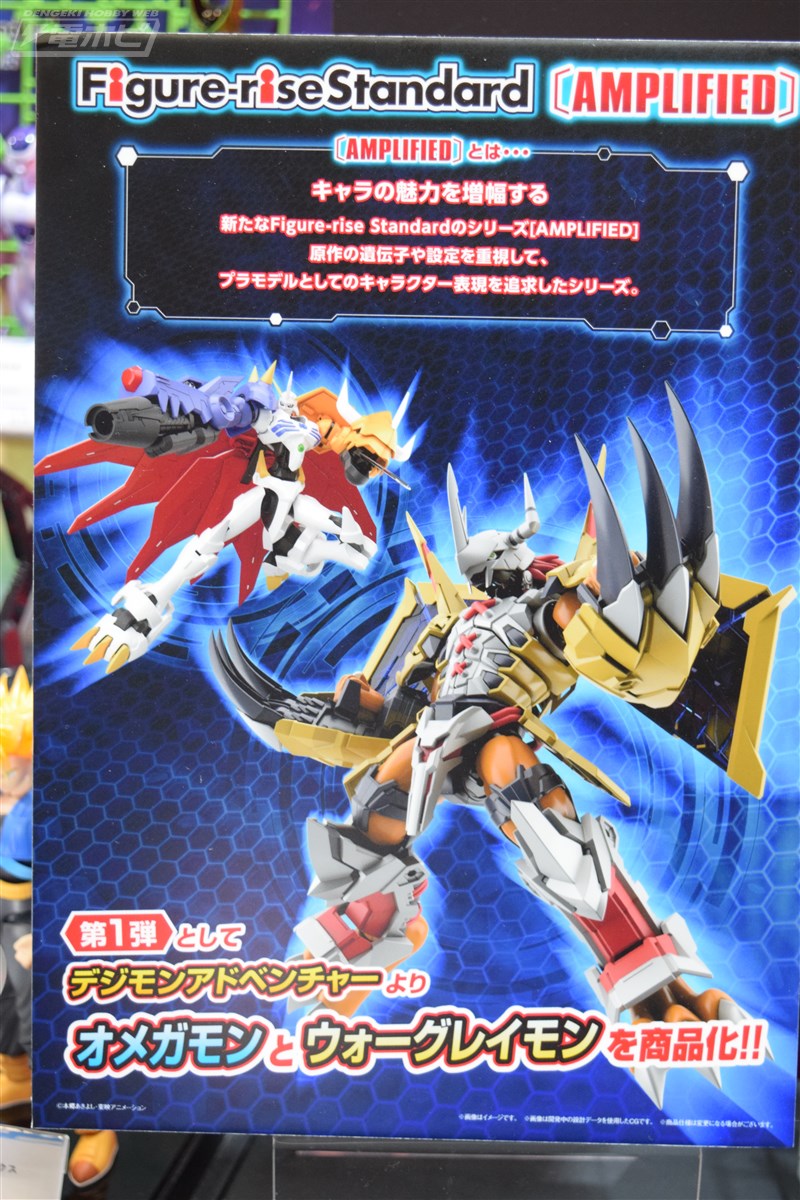 The display refers to how the new series of Figure-rise Standard will amplify how characters look, while pursuing a great look as a model, but not remembering to emphasize elements that would be recognizable from the original work.
Update- Changed the promotional character art to a better image from the
Bandai Digimon Twitter
.
Update- Thanks to a photo from
HobbyJapan_MAG
, and translations by onkei, we have a bit more information, along with that we now know As' Maria is involved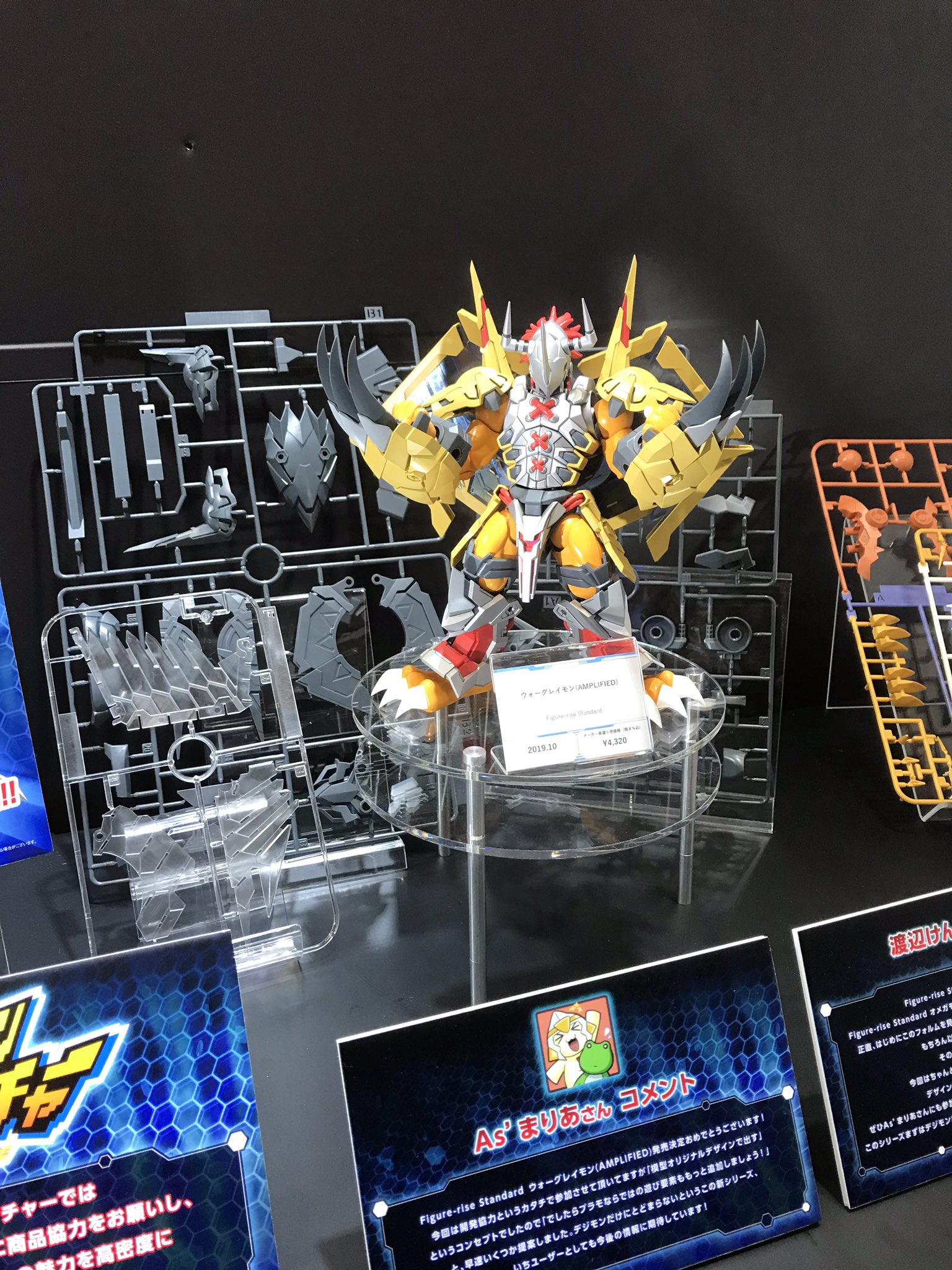 As' Maria's comment- The Figure-rise Standard WarGreymon (AMPLIFIED) has been announced for sale, congratulations! I was asked to help with the development of it. The concept of it was "show the model of an original design," which I interpreted as "Then let's add more fun play elements to it that you'd only find in a plamo!" [plastic model] and quickly made several design proposals. This new series never stops [evolving] like Digimon do. I look forward to future information on it, not only as a developer but as a user myself!