Show User Social Media
Hide User Social Media
Joined

Sep 8, 2006
Messages

15,196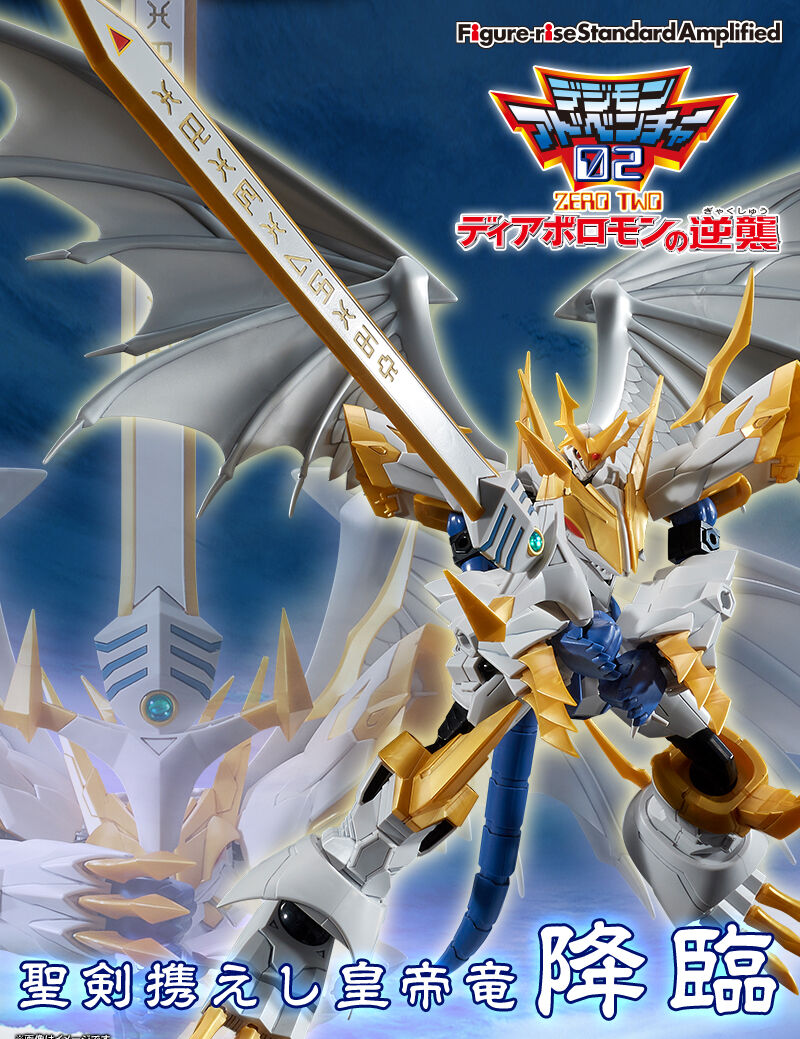 It's only been a few weeks since it was announced
, but we have a ton of new images, plus details for the upcoming Figure-Rise Standard Amplified model kit of Imperialdramon Paladin Mode from Digimon Adventure 02: Diablomon Stikes Back.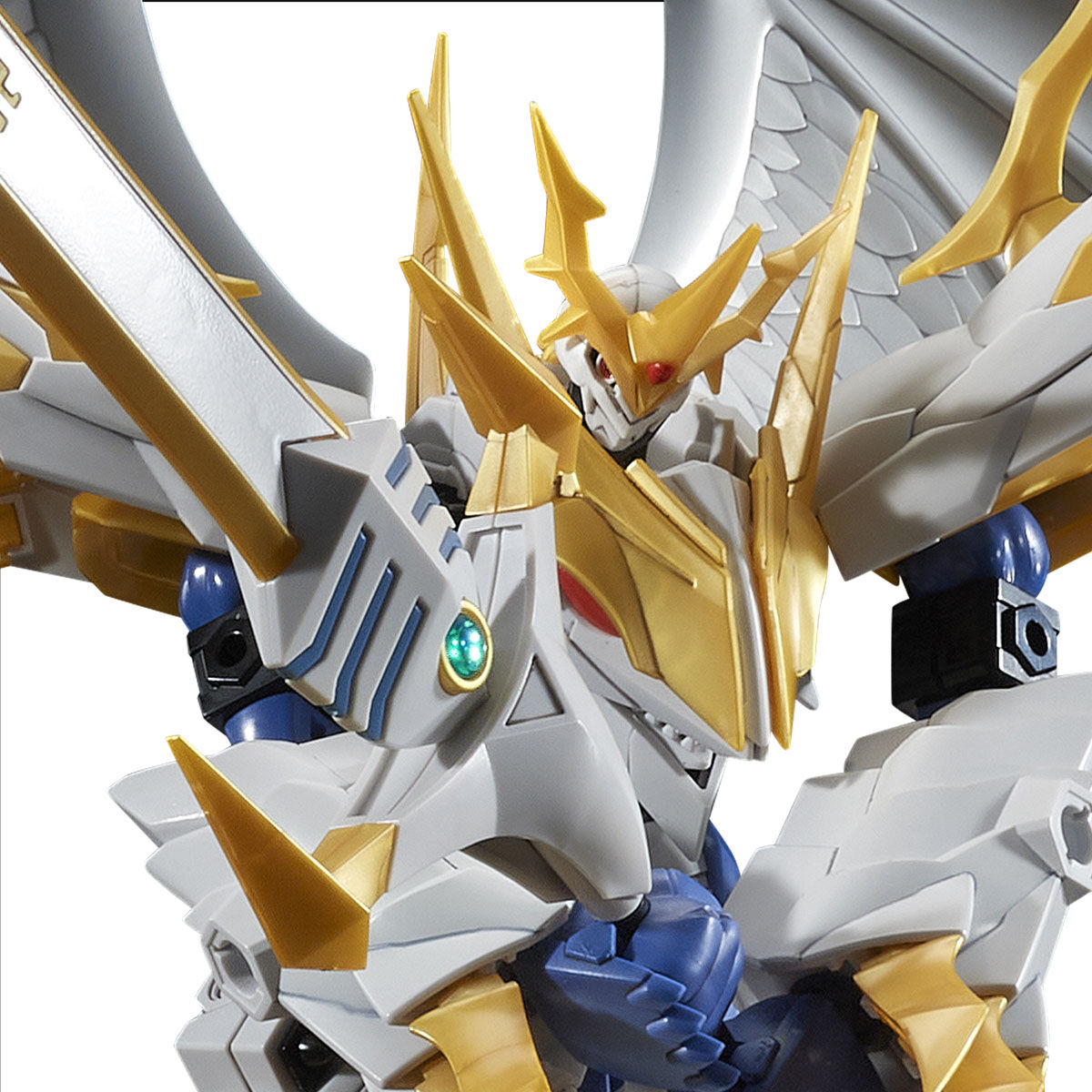 From the movie Digimon Adventure 02: Diablomon Strikes Back, it carries the Omega Blade! Imperialdramon Paladin Mode is now sold in Figure-rise Standard Amplified.
The two key features they talk about are the major additions from the prior Imperialdramon kit, the wings and sword.
​
The wings are newly modeled for this kit. They have an unusually large wingspan using a two-stage folding structure.
Each wing can open up to about 7.5 inches.
Newly included is the Omega Blade. A newly sculpted version of the altered form of Omegamon. PET stickers are used on the blade and jewel stickers are used for the central jewel. The blue line is reproduced by dividing the parts.
They also discuss the various colors used- The black parts of the chin, abdomen, and thighs are pieces, while the white and gold coloring is reproduced with molded color and stickers.
The newly designed packaging is still at an early stage and isn't ready to be shown yet.
Notably, no specific mention seems to be made if this one can still transform like the prior kit, one way or the other.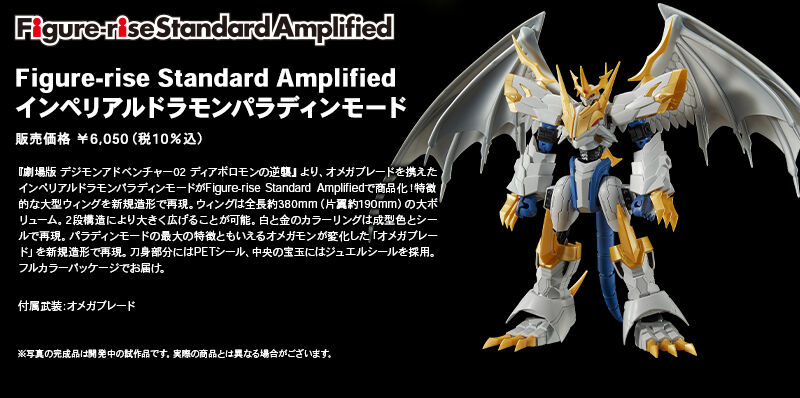 Figure-Rise Standard Amplified Imperialdramon Paladin Mode will be available to pre-order at Premium Bandai a bit under 4.5 hours from the time of this post
. The kit costs 6,050 yen and will ship in January.
They note that only a specific number will be made, and pre-orders will close when/if that number is hit. In addition the kit may be sold outside of Japan.
Really nice looking kit. Exactly what you would hope for a recolor (with some new elements) from the prior kit to be made into Paladin Mode.
But if you don't want to wait or chance it...
We've currently pared down the list of intermediaries we list due to some places closing and others becoming iffy in their communication, calling into question their reliability. If you have any stories, positive or negative, about any intermediaries, DM me with them so we can figure out who might be worth adding (or re-adding), since these aren't affiliate links or anything, simply suggested ways to make it easier for fans to nab stuff.
You'll want to contact an intermediary to get these items sent to you. WtW is not affiliated with any, but here are a selection of intermediaries that have worked well for various WtWers and their friends in the past:
From Japan
Rider Proxy
You'll want to provide your chosen intermediary with the link to the item. Just copy paste the link to the product pages for what you want and send them a message about it and they'll take care of it after they discuss pricing and their policies with you. The links embedded in the news article for the products are exactly what you'll need to send them.
Some of the intermediaries have a full storefront and may have the item listed, so you may want to check that first.