Show User Social Media
Hide User Social Media
Joined

Sep 8, 2006
Messages

12,413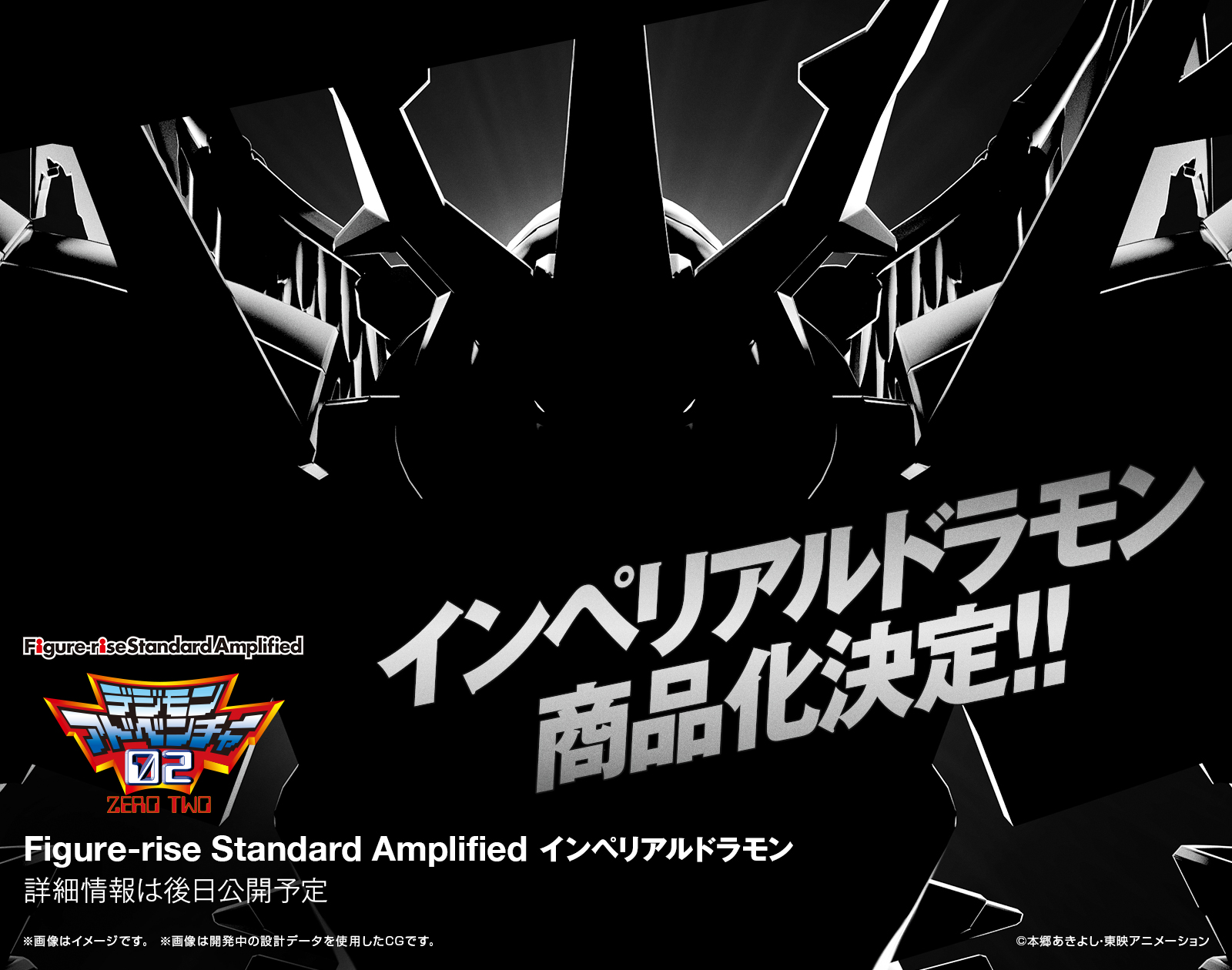 After the teaser a few days ago
for a new Digimon model kit, we finally know who it is!
The new Figure-Rise Standard Amplified model kit is Imperialdramon
from Digimon Adventure 02.
They are just calling him Imperialdramon at the moment (whether that's just for the teaser or will be how the final product ends up labeled is unknown.)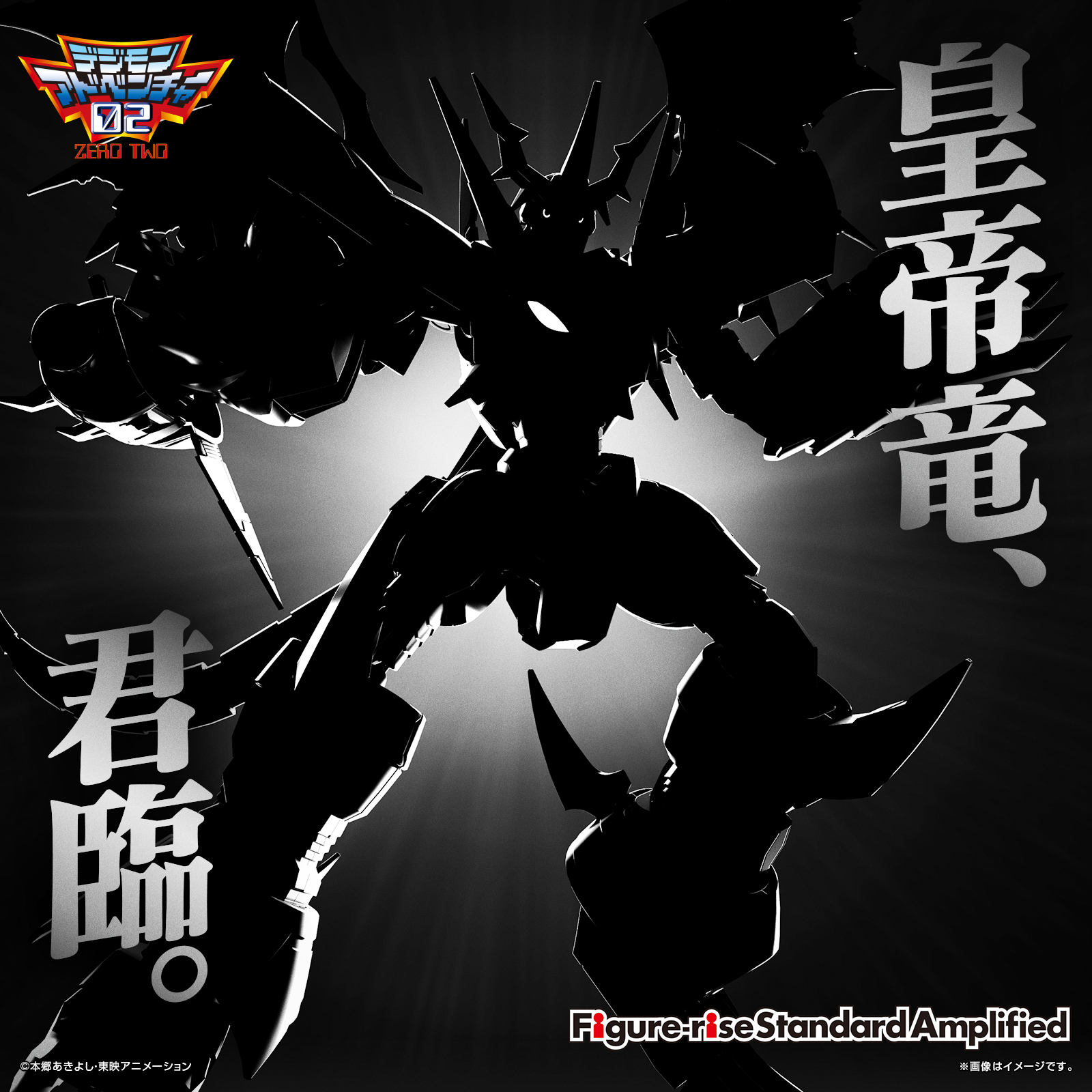 At the moment we just get to see the new design in silhouette, and it is based on Fighter Mode (although I think everyone is expecting a Paladin Mode repaint down the line.)
More details to come soon!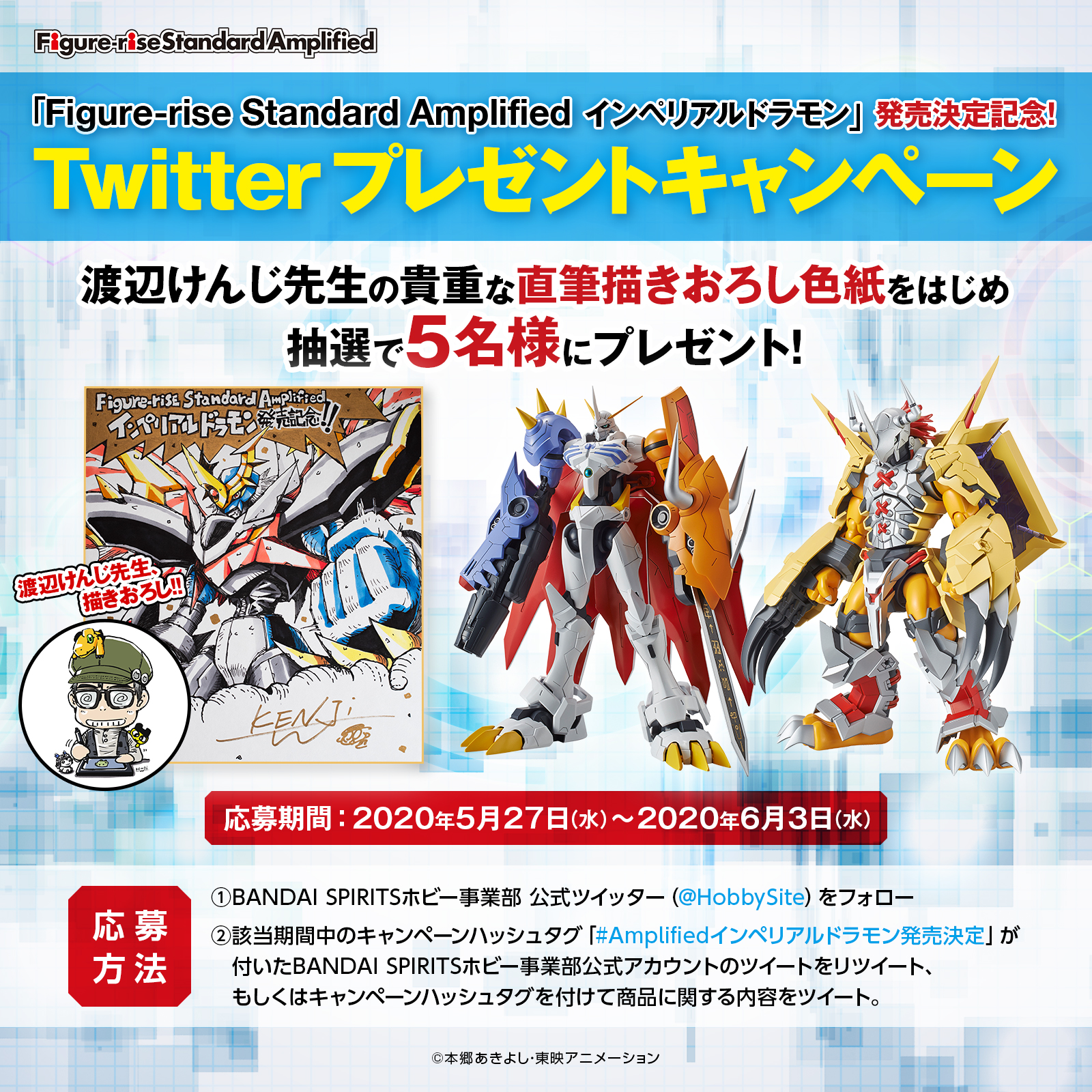 They will be giving away a shikishi by Kenji Watanabe of Imperialdramon Fighter Mode, along with pre-existing kits.
Those in Japan who went to enter:
Follow
@HobbySite
on Twitter
RT this tweet
or make a tweet about the kits with the hashtag #Amplifiedインペリアルドラモン発売記念
It ends on June 3rd.
Update- Translation of the comments from Seki Hiromi and Kenji Watanabe thanks to onkei!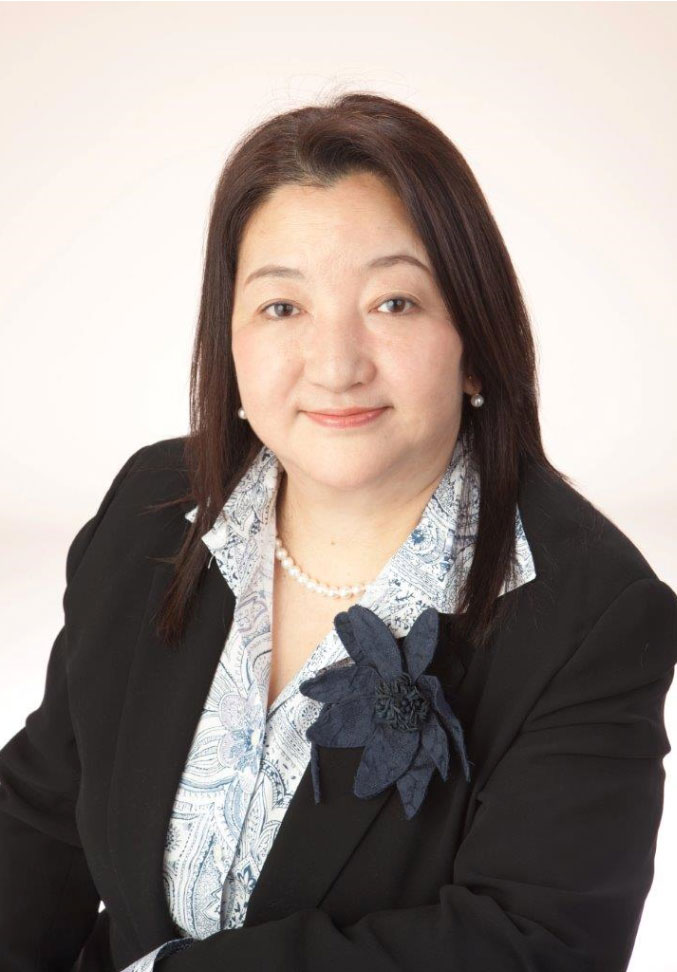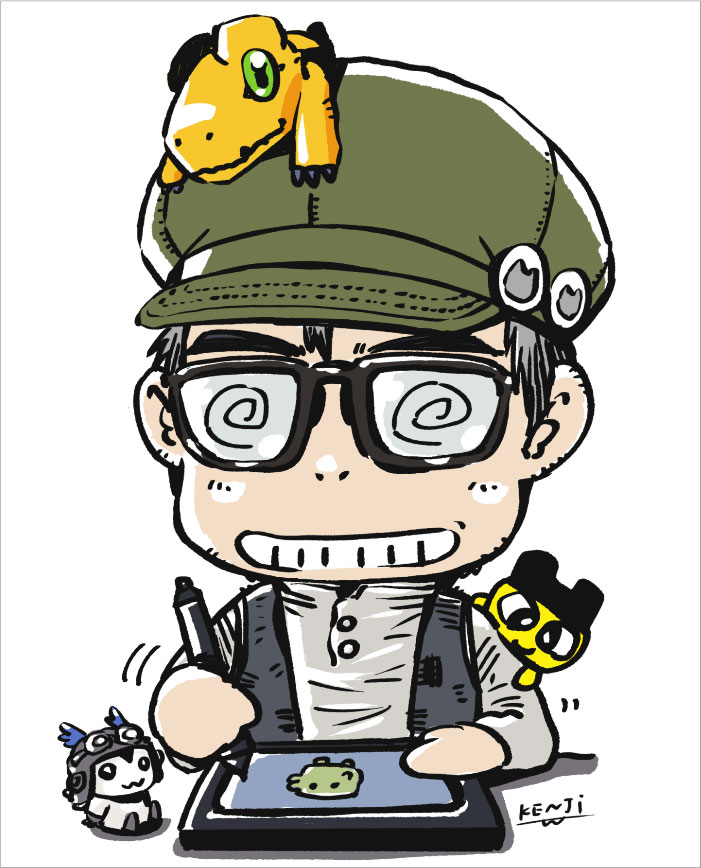 Seki Hiromi
Bandai Spirits asked me for a comment and sent me the 3D data and silhouette art. To be honest, it made me more excited to see those than the completed color photo!!
The preview looked so fitting!! It's amazing how you can tell that it's Imperialdramon just by his silhouette.
As expected of the imperial dragon. It reminds me of the first time it appeared in the anime, episode 39 of the 02 series. That was Hiroyuki Kakudou's episode direction. His ability to have all characters involved in a single episode is not something that most normal directors can pull off.
Also, of course, there may be people who are reminded of the movie "02 Diaboromon Strikes Back."
This Digimon has three different patterns of "Dragon," "Fighter," and "Paladin Mode," so he's a "large scope" Digimon that can please not only anime fans, but figure fans and game fans as well.
Please let your imaginations run with intoxication on the light and dark of this Digimon, its holy side and evil side.
Profile- Joined the Toei Douga company (Now Toei Animation). Producer of the following works: "Himitsu no Akko-chan", "Marmalade Boy", "Gokinjo Monogatari", "Hana yori Dango", "Yume no Crayon Oukoku", "Ojamajo Doremi" series, "Digimon Adventure" series, "Konjiki no Gash", "Ashita no Nadja", "Lovecom", etc. In the newest Digimon Adventure series, she was advisor for the movie "Digimon Adventure Last Evolution Kizuna" (in theaters 2020).
Kenji Watanabe:
Imperialdramon is now part of the Figure-rise Standard Amplified series!
My design of Imperialdramon comes from the desire to make him into a Digimon who interchanges between warrior mode and dragon mode, but it couldn't be a complicated design for when he was made into a kid's toy. Also, because he's a Digimon, I went more in the direction of a design where he looks more like a biological creature rather than a full-on mecha. I remember reaching the final design that balanced both aspects with much trouble.
But even that Imperialdramon has now been designed for the Figure-rise Standard Amplified series!
I reevaluated his entire body form and did a close-up of his parts' details, aiming for a cool look that's befitting of this series. The supervising developer is currently fine-tuning it in earnest, so please look forward to the final outcome!!
I can't reveal it just yet, but there is also a secret to this item...!!
Please look forward to its release!
Profile- Chief designer for toy company "Wiz" and representing "Wow Factory." He has created many of the monsters in the Digimon series.
His representative works are "Tamagotchi," "Yoicocchi," "Magical Witches," "Legendz: Tale of the Dragon Kings." He is also program producer of the doll and voice actor variety show "Dolly☆Variety."
Last edited: