Show User Social Media
Hide User Social Media
Joined

Sep 8, 2006
Messages

12,266
A few different Adventure: things to go over a few hours after the series premiere!
First up, an extended preview for Episode 2, War Game. The preview we got on CR was about 15 seconds. I confirmed with a few people who watched in Japan that their preview was 15 seconds also, so either this is just an extended one for Youtube, or some airing stations got slightly different previews (perhaps based on commercial load?)
Our discussion thread for episode 1 is here
if you want to discuss the episode after watching it.
Next up, a quick release of the OP for Digimon Adventure: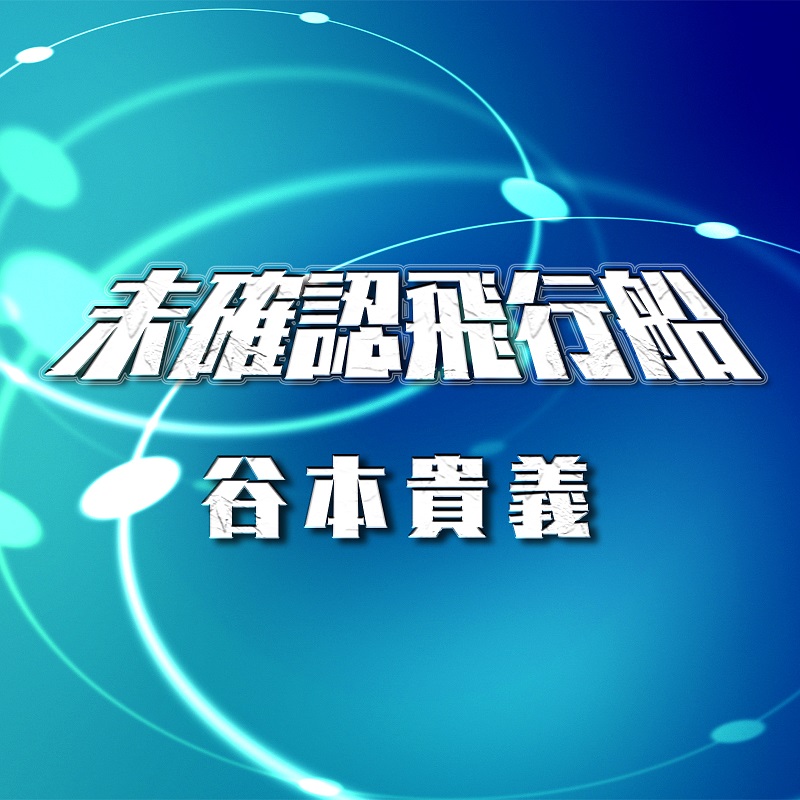 To celebrate Digimon Adventure: beginning,
it's been announced
that the TV size version of Unidentified Airship by Tanimoto Takayoshi will be made available at midnight tonight in Japan (about 5.5 hours from the time of this post.)
It will be available on
a number of Japanese music services listed here
. If it shows up officially outside of Japan we'll make sure to let you know.
The full size music video for the ED theme of Digimon Adventure: has been released, with the album containing the song coming out next week. Details can be found
here
.
Japanese store Shop Sunrise
has shown off a number of upcoming Digimon Adventure: plushies that can be pre-ordered from the now...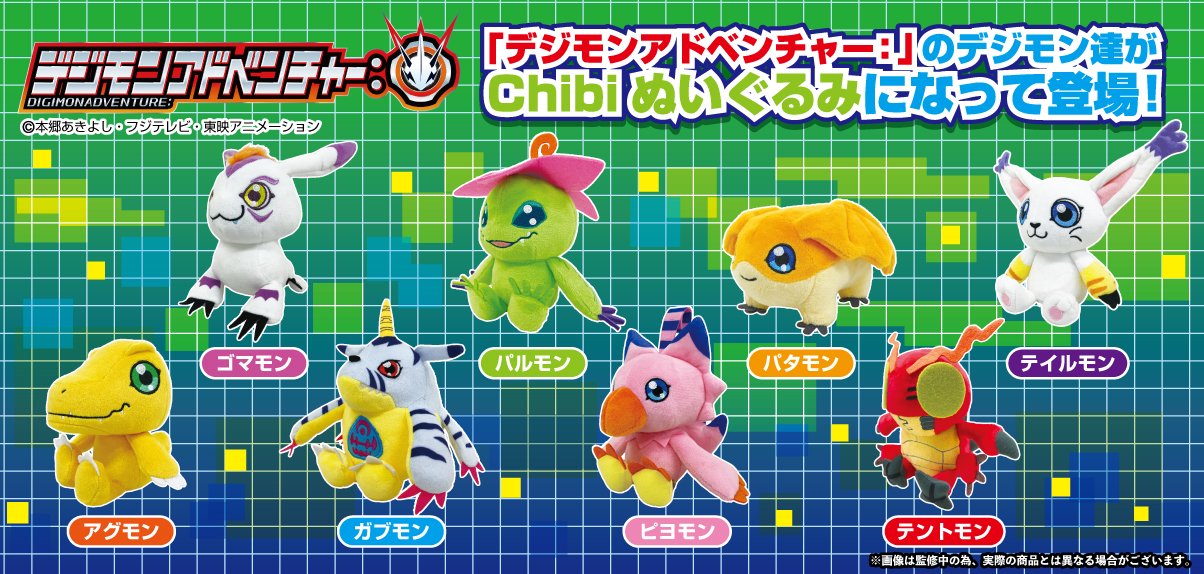 The Digimon Adventure: chibi plushes will feature all 8 partner Digimon.
Each will be 1,760 yen, be released in May, and is roughly 4.7 inches tall.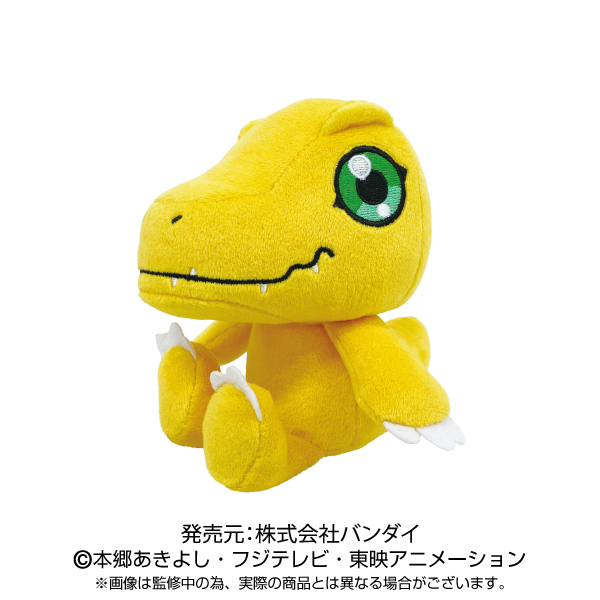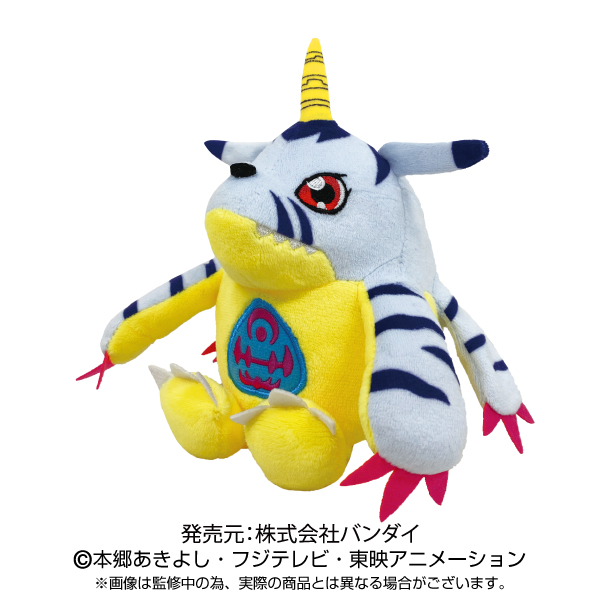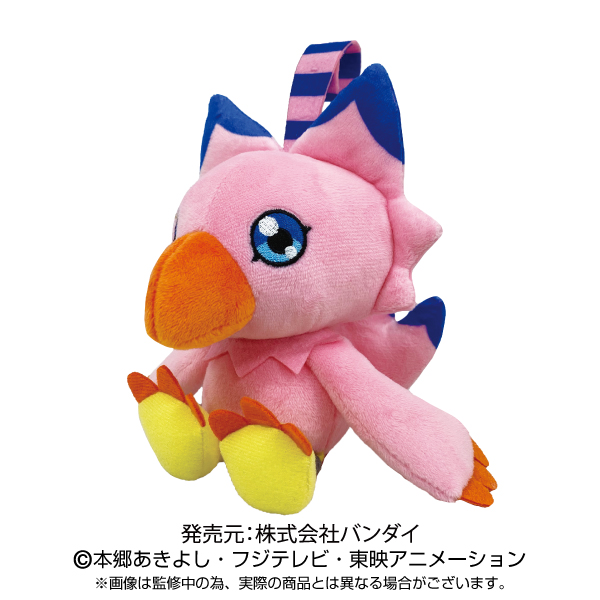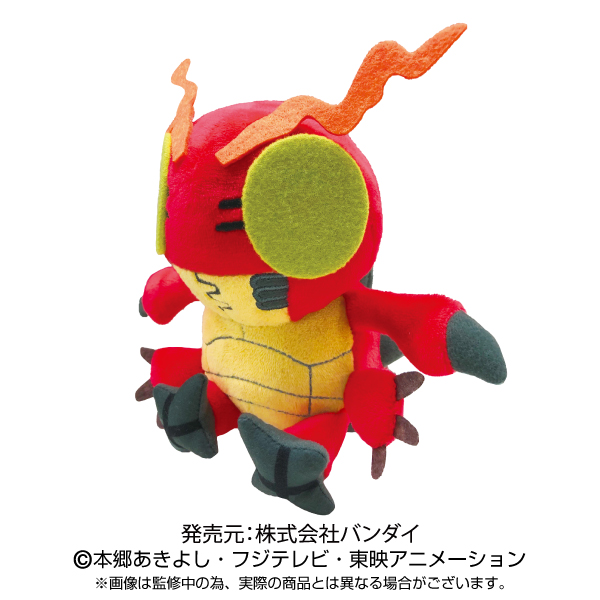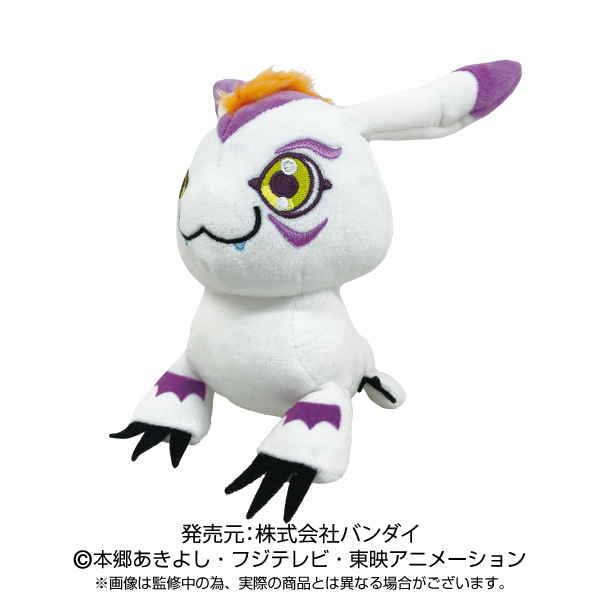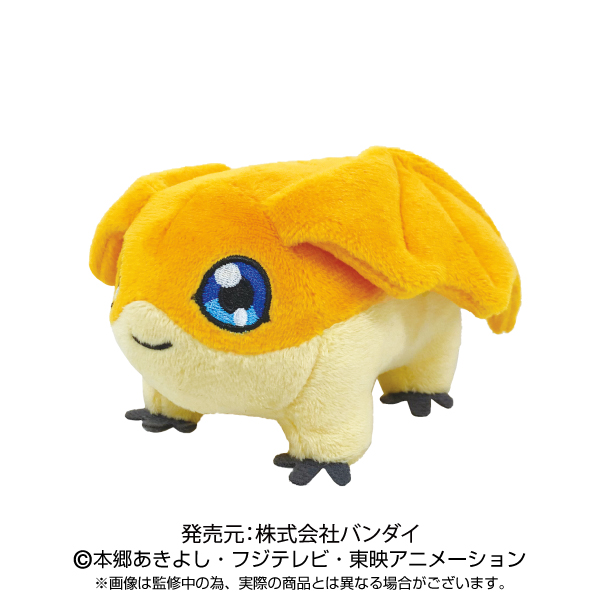 Some larger images of each individual plushes. Only Shop Sunrise has them up for now, but we expect these to show up shortly at more common retailers.
If you want to run to Shop Sunrise to nab them, here are links to them:
Agumon
Gabumon
Piyomon
Tentomon
Gomamon
Palmon
Patamon
Tailmon
In addition, there is one more...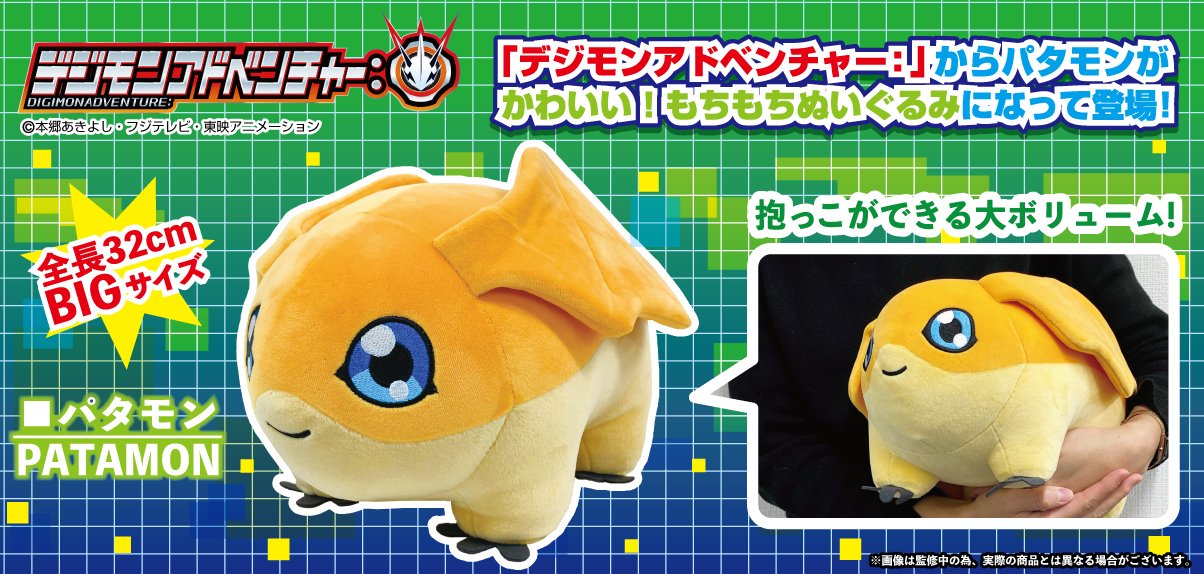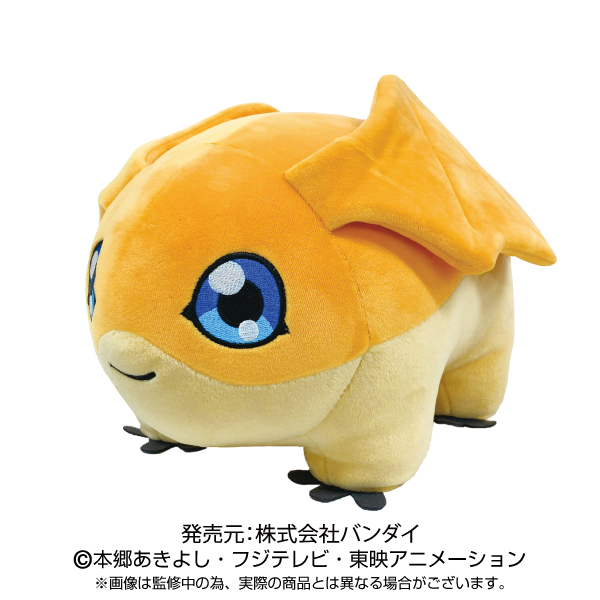 A big squishable Patamon plush! This one is about 12.6 inches wide and will also be out in May. It costs 3,080 and
Shop Sunrise has it to pre-order now
.
We expect this one to show up other places soon also.
And last up...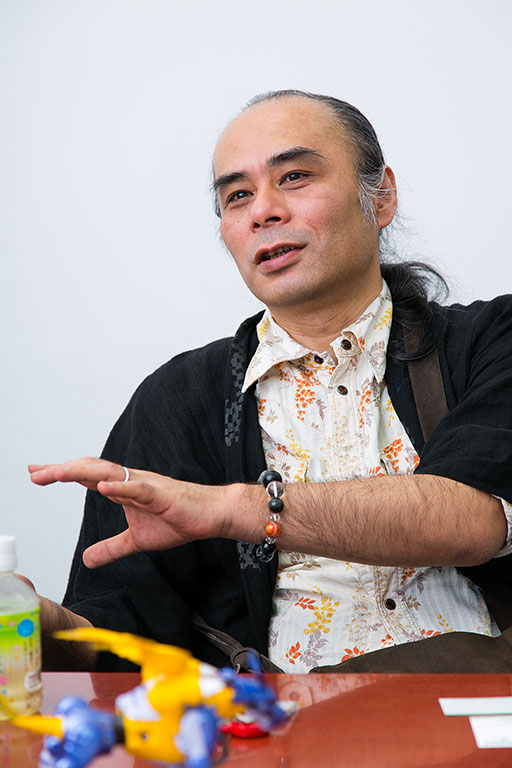 Original Digimon Adventure series director Kakudou has posted his thoughts on the first episode of the new series in a couple of blog posts on his website.
General spoiler warning if you haven't watched episode 1 yet.
Post 1
■ New Program "Digimon Adventure:" First episode set to broadcast on April 5th, 2020

2020/04/04 (Sat)

Due to the coronavirus, the first screening of a TV program that people are directly involved in had to limit their numbers, being reduced to just the series director, producer, people who have been involved in the series the whole time, and the main staff who directly oversaw that particular episode. Under normal circumstances, anyone who's inside Toei Animation's building, as long as they're an employee there, could go see the first screening of a new show, but it was limited this time to the main staff only, and at only ten people each time. Those stringent conditions make it impossible for anyone who isn't involved in that show to enter, but for this show, the person in charge did me a kindness and I was able to watch it.

How will the internet environment that was completely different from how the show presented it 21 years ago, take shape now?

How will the relationship between Digimon and human be depicted?

The storyline and gadgets were well thought out, as well as how they were shown, particularly the action.

Characters that I knew very well were given a new place to shine and move in fresh ways.

I think it will be something both those people who loved the old series, and the children now who don't know anything about it, will enjoy. I think the opening and ending seemed to have that same motive in mind, and I was surprised by them. You absolutely must see it for yourselves.

I can't wait for the next episode.

The special poster above also sparkles from the light. I like it a lot.
Post 2
■ Digimon Parade @ Shibuya

2020/04/05 (Sun)

The new "Digimon Adventure:" was pretty fun.

At first, I thought "Huh, wait, how does one transfer from Odaiba to the Yamanote line (in the episode, they called it the loop line) again?" but due to my fixed ideas, I forgot that this series does not take place in Odaiba.

Shibuya, which became the focal point of the episode due to that train transfer, has this going on along the giant staircase of Shibuya Stream:

The screen for the Digimon Parade which people can participate in online is projected out from the LED lights in the stairs, and moves from right to left. On either side of the walls, you can see Taichi's group and Agumon's group.

Apparently great pains were taken with the layout to make everything fit perfectly.

There's also this long panel on the wall of the escalator when you head up there from the subway.

Also check out the pillars near the ticket gate of Hikarie station.

There are only seven pillars, so Takeru and Patamon act a bit like hidden characters.

These exhibits are up only to the end of today.

Since we're not in a situation where I can recommend you go out of your way to see them, it would be best if people who happened to be in Shibuya at the time stopped by.

The next few paragraphs are for the people who have watched the episode.

Not only is Producer Sakurada who was originally involved in the old series present, but the series director Mitsuzuka-kun and the OP/ED episode director Shishido-kun were also part of Digimon Xros Wars and Appmon, and they are people who are well-knowledgeable about the old series. Therefore, I think they have a good grasp of both what to change and what to keep.

The opening animation, which properly respects the old series' version, was quite Taichi-based, but then I saw that the ending was Yamato. Ahh, I see.

The story also looks like they will be introducing each character one at a time and thoroughly.

The new voices for Taichi and Koushiro embodied the characters themselves, and I quite like how their first encounter with each other was depicted.

I kind of want Koushiro's laptop. There aren't many cuts where it can be seen, but he does have the pineapple logo on the back.

I thought the first time when Agumon said "Taichi~" was quite good.

How Agumon evolved was shown properly, and the actions used for him breathing fire from his mouth, the projectiles that became the final blow, and how he moved his claws and tail were all quite cool.

The music that plays there is by Toshihiko Sahashi-san, which made me think back on the Ultra series, Sentai, and Riders, and made me remember that in the old series, I put in homages to "transformations" and "monsters."

Although I had the privilege to watch the first screening of the first episode, starting next week, I will be watching it from the TV like everyone else as a normal viewer. I can't wait to see what happens next.

I think the episode direction and art were of a higher level overall than the series from 21 years ago.

During these times when anxieties are spreading, it would make me very happy if this show became something that excited the people who watch it and make them look forward to the future, even for a little bit.
Some interesting early thoughts from director Kakudou on the new series, moreso since we so rarely see him comment on Adventure animation he isn't involved with.
Thanks to onkei for translations!