Show User Social Media
Hide User Social Media
Joined

Sep 8, 2006
Messages

15,796
With
the upcoming release of Hacker's Memory
there is going to be a fun Digimon Story event!

We first found out about the Digimon Story Exhibition
a month ago
and now we have all the details!
The exhibition will be held at the
Pixiv Zingaro at Nakano Broadway
between November 10th and 21st. It will be open each day between noon and 7pm, admission is free, and it will be closed on Wednesdays.
The exhibition will be full of artwork, spritework, etc. from the entire Digimon Story franchise, from the original Digimon Story game all the way up thru the soon to be released Hacker's Memory.
Hacker's Memory will also be playable at the exhibition.
Last, but not least, they will have a small selection of exclusive merchandise to sell! Each item has the Digimon Story Exhibition logo on it.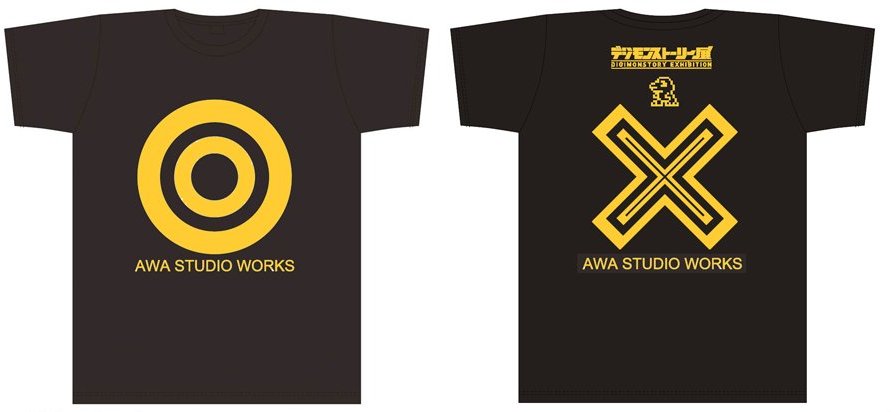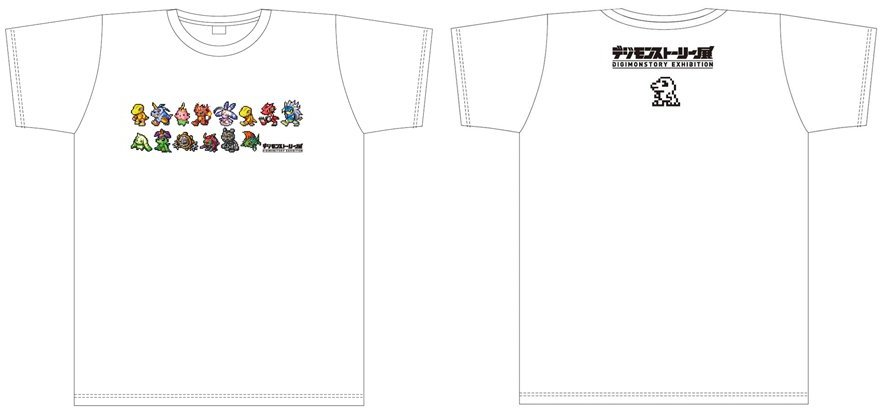 Shirts! The black shirt is based on the shirt Takumi wore throughout Digimon Story: Cyber Sleuth (if you chose to play as him.) It includes the name of the doujin studio that Suzuhito Yasuda (character design for Cyber Sleuth and Hacker's Memory) belongs to, along with a sprite Agumon.
The white shirt features a handful of sprites from throughout the history of the Digimon Story series. Both shirts are 3,240 yen.
Towels! These long towels (no specific dimensions given) are available with the Hacker's Memory LE box cover art or with a selection of sprites from throughout the history of Digimon Story series. Each is 1,620 yen.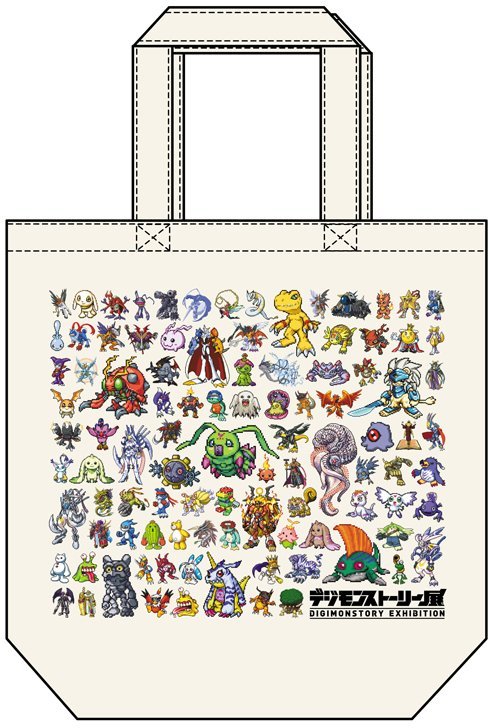 A sprite totebag! This totebag features various sprites from throughout the history of the Digimon Story series. It costs 2,160 yen.
A small selection of nice items that are reasonably priced (or will be before tracking them down anyways...)
Hopefully some photos from the exhibition will show up once it begins.
You'll want to contact an intermediary to get these items sent to you. WtW is not affiliated with any, but here are a selection of intermediaries that have worked well for various WtWers and their friends in the past:
From Japan
Rider Proxy
Nippon-Yasan
Be aware many intermediaries do not carry items from specialty shops since they can't be ordered online. You will need to ask them and explain what you want very carefully (perhaps with a photo.) Some intermediaries will potentially still not be willing to get the item (or may only be willing to at great cost.)
Some of the intermediaries have a full store front and may have the item listed, so you may want to check that first.