Show User Social Media
Hide User Social Media
Joined

Sep 8, 2006
Messages

16,108
Another fun surprise!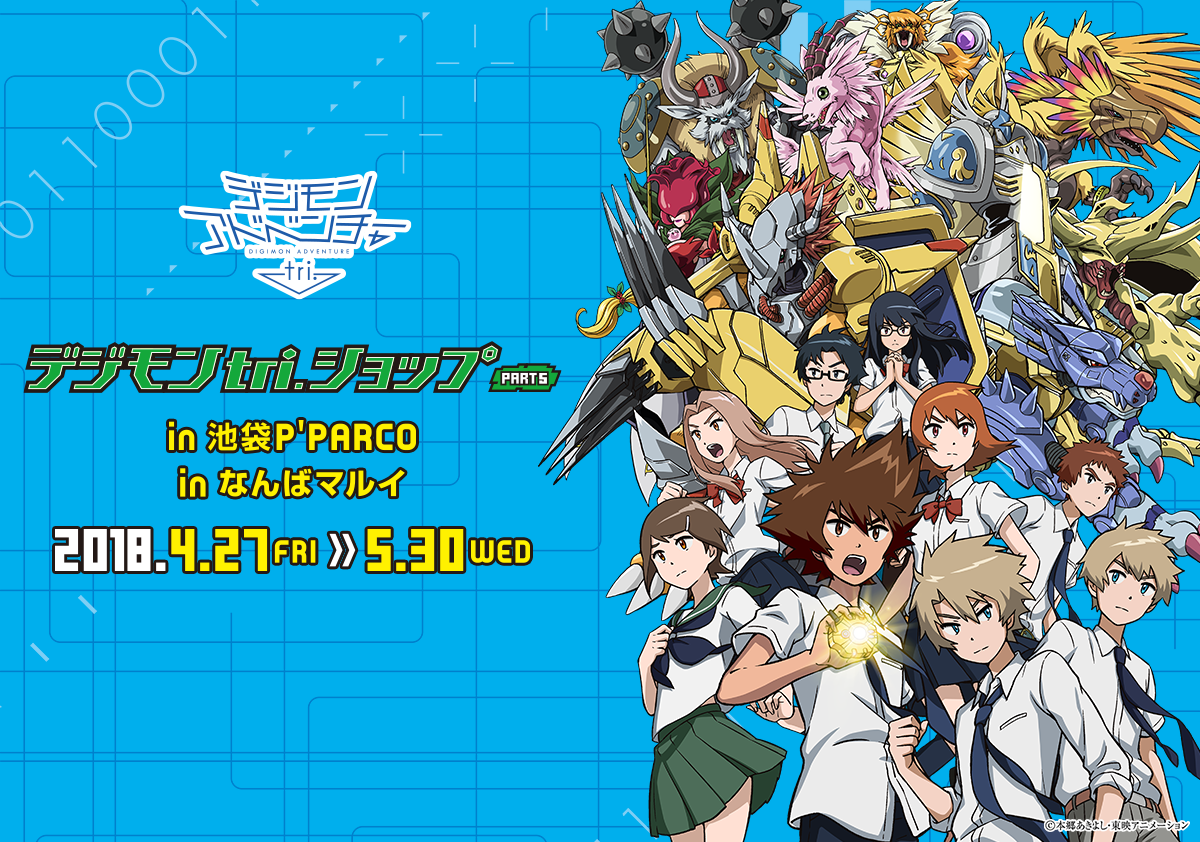 The tri. pop-up shops open tomorrow, and there's been a last minute announcement of a few new items!
This newest pop-up shop will be at the Limited Base at the
Ikebukuro P'Parco
and at the new Limited Base shop in the
Namba Marui in Osaka
.
It will take place at both shops between April 27th and May 30th.
These products will all show up beginning on May 2nd, after the pop-up shops have already been open for a few days.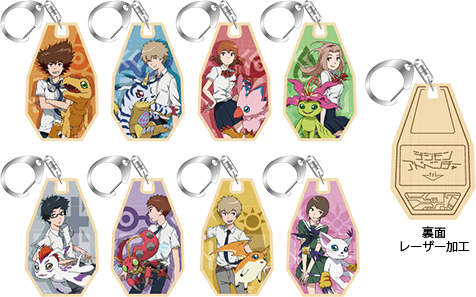 These keychains use some of the earliest and most familiar tri. key art for each character in a slightly chunk tag design and they are made of wood. They cost 1,000 yen each.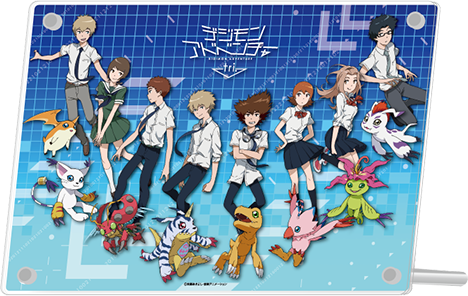 This acrylic art panel features the same early tri. key art and would look fantastic on a desk or on display elsewhere. It costs 5,000 yen.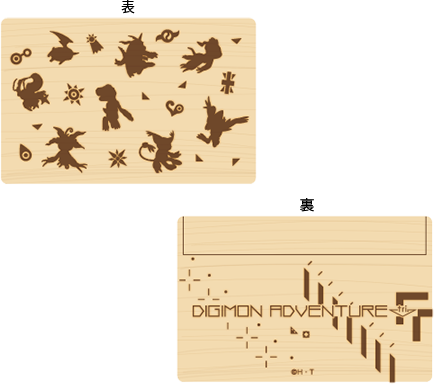 This business card holder is made of wood and features silhouettes of the Digimon along with the crest symbols on one side, and the straight version of the English tri. logo on the other, along with some of the nice digital motif designs. It costs 4,000 yen.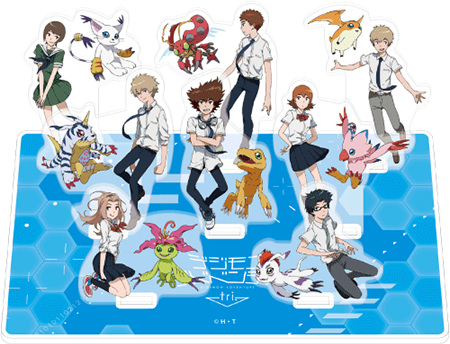 This diorama set features acrylic standees of the kids and their Digimon, again using the early key art, on an acrylic stand. It costs 3,000 yen.
A nice last minute set of items that all use early tri. artwork.
Of course, a number of other products have been announced for the 5th tri. pop-up shops...
The initially announced products can be found
here
.
The second announced batch of products can be found
here
. There will also be an on site lotto at the Osaka pop-up shop.
The upcoming
Digivice rubber keychains
will show up early at the pop-up shops.
The
tri. Freak's Store collaboration products
will be sold at the Ikebukuro pop-up shop.
You'll want to contact an intermediary to get these items sent to you. WtW is not affiliated with any, but here are a selection of intermediaries that have worked well for various WtWers and their friends in the past:
From Japan
Rider Proxy
Nippon-Yasan
DEJapan
Be aware many intermediaries do not carry items from specialty shops since they can't be ordered online. You will need to ask them and explain what you want very carefully (perhaps with a photo.) Some intermediaries will potentially still not be willing to get the item (or may only be willing to at great cost.) Realistically to get anything from the pop-up shop at a reasonable cost you'll have to find someone who is actually going and ask them to pick you up something.
Some of the intermediaries have a full store front and may have the item listed, so you may want to check that first.