Show User Social Media
Hide User Social Media
Joined

Sep 8, 2006
Messages

12,566
Updates!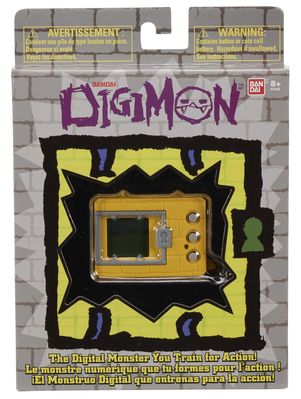 With info having drip-feeded for nearly half a year from vague to more solid, and with us having gotten some additional info and images from Bandai, a general catchup article seeded warranted for the upcoming English release of the Digimon 20th Anniversary V-Pet.
The new English V-Pets are equivalent to the Digital Monster Version 20th released a few years in Japan (with anything necessary in English.) The new V-Pets should have all the features the Japanese release did, minus the ability to output passwords to use in the D-1 Grand Prix online tournaments. They 'should' have the same Digimon also, but until more people get their hands on them to run through them, we aren't sure of that.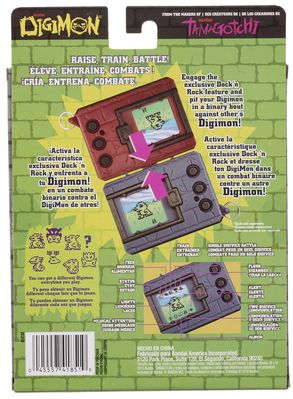 The US release of these will be $20 and be available from Gamestop, Amazon, and other retailers.
Pre-Orders in the US as of the time of this posting are only available so far IN STORE at Gamestop. You have to go to the store, and give them the SKU 191562. At that point you can pay the full price, or put down $5. They may refer to it as 'Digimon Digivice' and/or simply 'Digivice'. Various Bandai documentation is using these terms, and Bandai was using the name even in response to questions I sent them. This is the correct item. We expect it to be listed online at Gamestop and other stores soon. Pre-purchasing in store it isn't clear if you get a random color, or if you choose at time of pickup which you want.
Update-
Easy US pre-orders at now available at Amazon.com
(affiliate link.)
In Canada,
EBGames Canada currently has them up
for $30 each, chosen randomly.
In Australia,
EBGames Australia 'had' them up
yesterday for $38, but the page has since been taken down. It will likely go back up soon.
GameTraders also has them up
for $30. Update- JB Hi-Fi has added them for $34, with each color having it's own listing (
Brown
,
Gray
,
Blue
,
Yellow
.)
Information about other English speaking territories are not available at the time.
The release date has been different based on where you look, Bandai says they should begin to show up in early July for the US.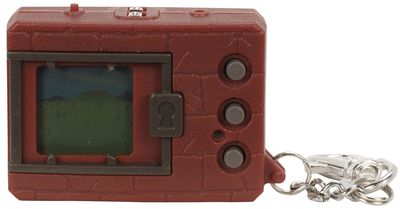 The 4 colors for the English release Bandai is calling Brick, Gray, Blue and Yellow.
The 5 Japanese colors were Brown, Gray, Omegamon (White), Alphamon (Black), and Zubamon (Gold.)
Our Brick is the same color as the Japanese Brown (the red one with brown on secondary elements. Some places are calling this 'Brown' in the English release also.) Gray is the same color as it was in Japan. Blue and Yellow are colors that were used in the original release, but not in the Japanese 20th release.
The EBGames Australia listing when it was up apparently specified an exclusive egg for each. The 5 Japanese 20th V-Pets each had an exclusive egg. When asked about the special eggs, how they may work, and if there might be a 5th release (possibly as a con exclusive) the response from Bandai was they are releasing 4 colors with no further clarification on anything related to special eggs.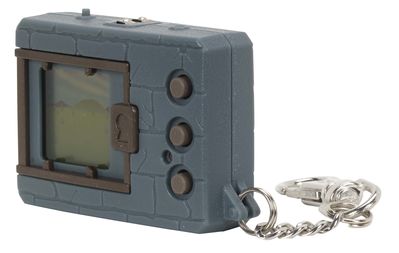 A watermarked version of the manual to the new English V-Pet can be found
here
. It goes over various details and is largely what you would expect for an English version of the 20th V-Pet. If you plan to get one reading over it ahead of time will likely be helpful.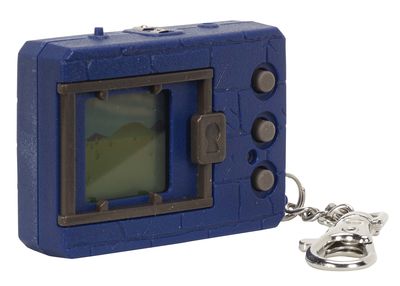 We have a thread for discussion of the new V-Pets, where you can also get help once they are out. The thread can be found
here
.
Thanks to Bandai for the images and info, and
Tama-Palace
for the manual and some prior info.