Show User Social Media
Hide User Social Media
Joined

Sep 8, 2006
Messages

17,421
With Special Booster 1.5 coming out early next year around the world,
we finally have some previews for it
and info.
Special Booster 1.5, when paired with 1.0 (which had a limited early release already, with the full release in January), makes up the full contents of Boosters 1, 2, and 3 for the western market.
Above are images of the booster box and main card pack.
Like Special Booster 1.0, there will be some alternate pack arts...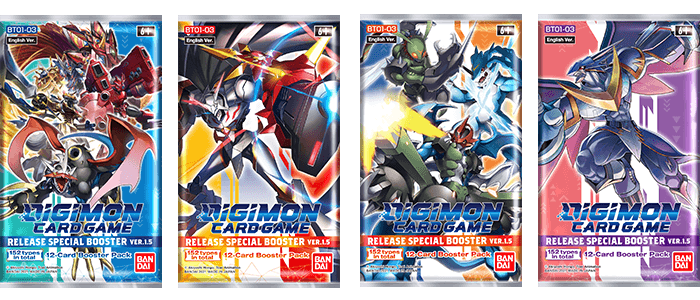 In addition to the main art, we also get Omegamon Alter-S, Paildramon and his components, and ULForceVeedramon.
Next up, we have a look at some pack ins...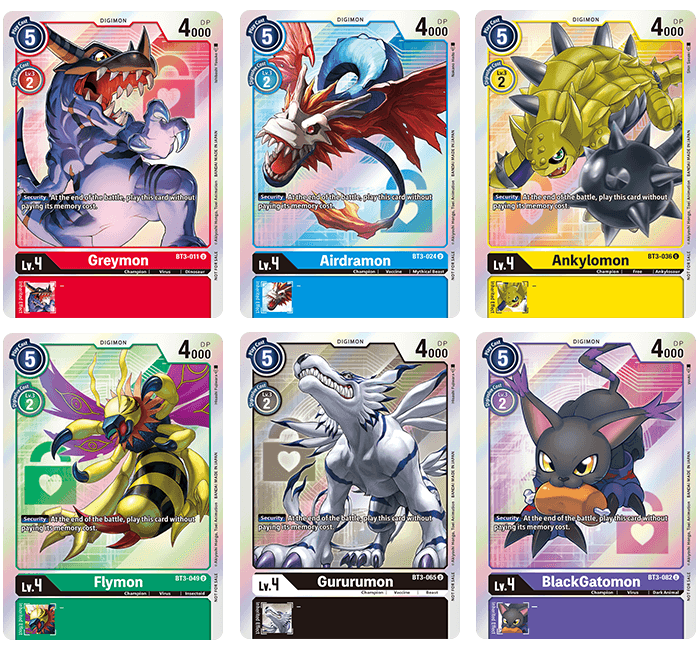 First up, as box toppers. These are the same 6 parallel cards that acted as box toppers for Booster 3 in Japan.
​
Also included in each box will be one promo pack with 2 cards previously given away in Japanese magazines.
These are the same as from 1.0, as previously announced.
Last up...
1.5 will get its own dash pack.
For every 12 packs of 1.5 you buy, you get a dash pack that contains 1 of 5 alternate art cards.
The pre-sale for the first wave of English Digimon Card Game releases is out. It includes the first 3 starter decks and special booster 1.0 (a larger than normal booster set containing a selection of cards from the 1st 3 Japanese boosters. When paired with the upcoming special 1.5, it contains all the cards as those boosters in Japan.)
All the day 1 cards (the 3 starter decks, special booster 1.0, and a bunch of promo cards) we have clean images for, which can be found
here
.
Various rules and other updates for the early release of the Digimon Card Game English version can be found
here
.
We also have info about the release of Starter Decks 4, 5, and 6 and Booster Set 4 in English
here
.