Show User Social Media
Hide User Social Media
Joined

Sep 8, 2006
Messages

17,382
Just a small batch for the weekend today...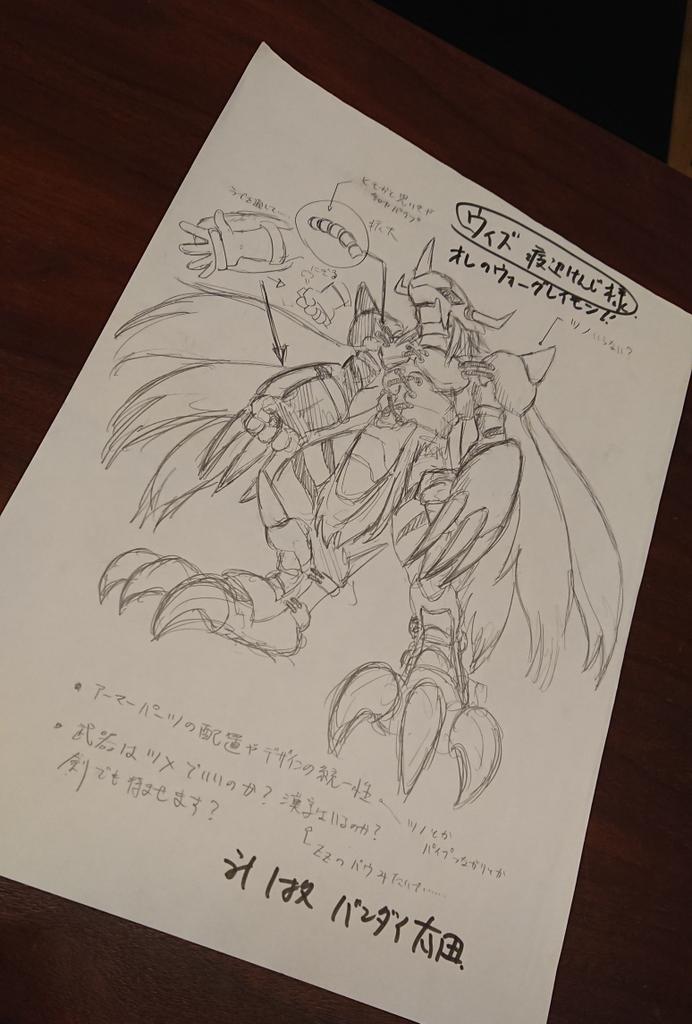 Volcano Ota was so pleased
by how cool WarGreymon looked in Adventure:, he decided to look for something to share (which he found.)
It's an early design for WarGreymon he drew. He notes it's back in the days when him and Kenji Watanabe would exchange production materials via fax.
He answered many questions and comments people had, and here is some bits that got mentioned from just a few tweets... (
1
) (
2
) (
3
) (
4
)
This sketch was done in the middle of the design process for WarGreymon, but this specific piece of art ended up deciding the overall direction of the character design.
The feathery and flowy cloak was meant to give the feeling of the wings of MetalGreymon. His reasoning for giving him a cloak was that cool guys have cloaks.
He remembers drawing something more like a western knight while just sketching during a meeting to decide all the Digimon that would appear in the Pendulums. He doesn't believe there is any reason that drawing would still exist, but the final direction of the design was based on the illustration he is showing here rather than that early sketch.
The design shown here has 'Greymon style' stripes on it and it was mentioned how nice this looked. Ota actually responded in English to this:
Oh, you like Greymon-stripe!

I forgot why it was omitted, but may be…, just may be it was to keep the cost of the toy low.

If that was true, the culprit is me
onkei also translated the notes on the image itself:
To Mr. Kenji Watanabe @ WIZ
Here's my WarGreymon!!
-Take out the horns? [on his shoulders]
-[For the wiring over his subscapularis] Looks like string, but is actually a very strong pipe
-Arms go through [the arm shields. Also shows a version of WarGreymon clutching them]

Notes below:
-[Please fix] the location of the armored parts and make the design match overall <-- such as the horn and the piping
-Is it ok for his claws to be his weapon? Do they need kanji? <-- Like ZZ's Bawoo...
Should he be holding a sword?
For those unaware, Volcano Ota was the planning developer for Digimon for many years until he left Bandai to go after his dream of becoming a professional voice actor. That means most Digimon things would have gone through or past him, including figuring out product elements.
On top of the art and many comments about the design of WarGreymon,
he also showed off more a bit later
...
An early rough drawing of Tankmon. In the end he wanted Kenji Watanabe to finish the design, so it'd have more of that familiar monster design.
He also comments that he was thinking of the Sergeant and the other recruits from Wacky Races when he did this and finishes by thinking back and laughing at this.
Based on this information it appears some initial inspiration for Tankmon came from...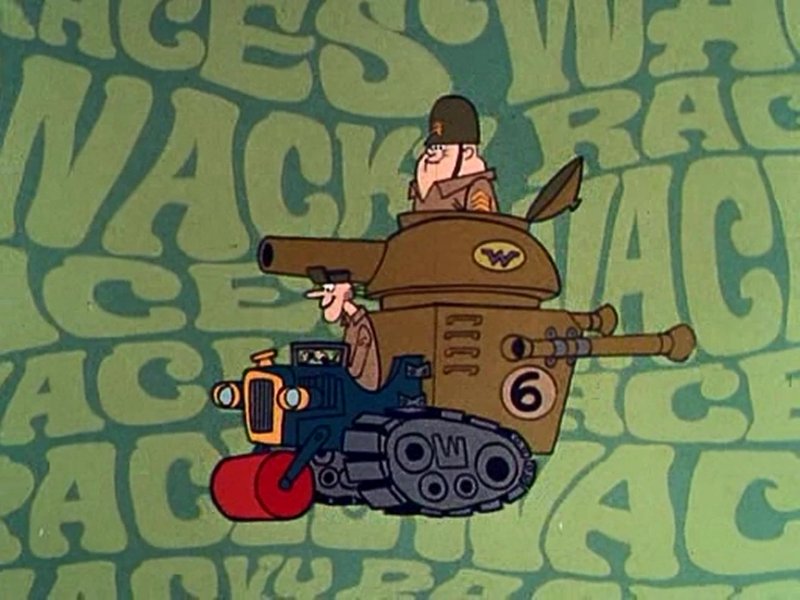 Wacky Races vehicle #6 Army Surplus Special, driven by Sergeant Blast and Private Meekley. Oddly enough, this isn't a huge surprise, as American comics and cartoons often come up as inspiration for Digimon elements, with Wacky Races itself having come up a number of times.
A translation of the text in the image itself thanks to onkei:
To Mr. Watanabe @ WIZ
Tankmon
Looks like both armor and a military private...
I leave the smaller details and angle of the art to you.
-Bandai Ota
Always nice to hear from Volcano Ota. In fact, while the art is from earlier in the week, January 2nd is his birthday and he just celebrated turning 50.
Below are perspective corrected and tweaked color level versions of the art above...
​
In addition to the art...
Episode 64 of Fun Digica went up earlier today.
This episode appears to be a greetings video, with Cody & Hideyoshi thanking fans for support and hoping people will continue to support the show and card game.
Most of the video appears to be just having a fun conversation. It appears they go over their favorite parallel cards, and various card game related things that happened in the past year.
In their reminiscing, this also came up again...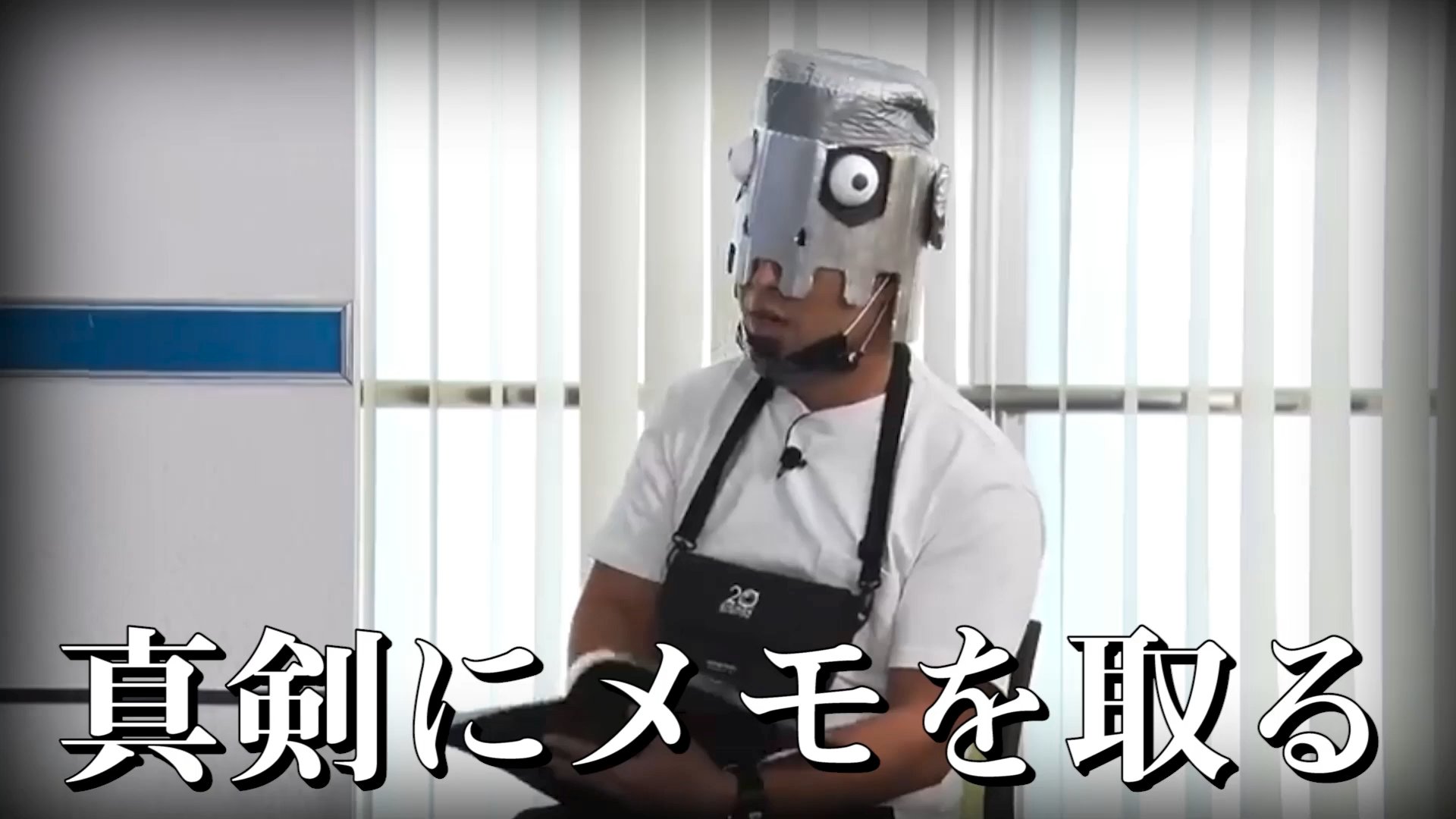 Booster Set 4 is out in Japan!
We have clean card images for Booster Set 4 Great Legend.
We also have begun to get
details about Booster Set 5 Battle of Omega
, including
our first look at art via DigiNav
i! It's scheduled for release on February 26th.
And images from previous Digimon Card Game releases:
Starter Decks 1, 2, and 3, and first 10 promo cards
Booster Set 1 New Evolution
Booster Set 2 Ultimate Power
V-Tamer Promo Cards
Purple/Black Promo Set
Tamer Battle Pack 1 and Tamer Battle Winner's Card
Booster Set 3 Union Impact
Starter Decks 4, 5, & 6, plus Tamer Battle Pack 2 & winner's Card 2, & 1st 2 scene vote cards
Index of Fun Digica & Card Battle episodes: