Show User Social Media
Hide User Social Media
Joined

Sep 8, 2006
Messages

15,827
About the right time to start getting more info...
Like they did a few years ago, the first batch of DigiFes 2019 branded products will be available early at a discount for those who want to pre-order them (and in the case of those living in Japan, they'll arrive in time for you to have them at DigiFes.)
The early product bundle includes a few different items. First up...
A muffler towel. You can use it to dry off and wear around your neck. It measures roughly 7.9 x 43 inches.
Next up is a shirt.
The shirt features a small DigiFes 2019 logo on the front, and a large 20th Anniversary logo on the back.
The shirt has 3 different sizes: (all in inches)
Small- 25.6 long, 20.5 wide, 7.5 sleeve
Medium- 27.1 long, 21.6 wide, 7.9 sleeve
Large- 28.7 long, 21.6 wide, 8.7 sleeve
Then a light...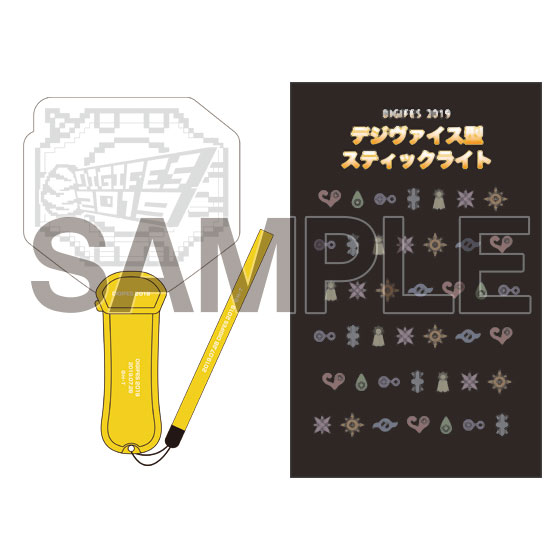 The penlight lights up in all 8 crest colors. At the moment it isn't clear what the item is, packaging or a bonus postcard perhaps.
Last up...
Tote bag! The tote bag features the Digimon Adventure 20th logo along with lineart of the 20th movie poster art of Taichi and Agumon. It also comes with a bonus charm featuring the Adventure 20th logo.
The tote bag measures 14.2 wide and 14.6 tall in inches, with a 4.3 inch handle.
The charm is 2.7 inches across.
The DigiFes 2019 Event Product Bundle (Special Price Advance Sale) is available right now at the Toei Stor
e for 8,244 yen. The items bought on site at DigiFes will cost 9,000 yen.
DigiFes 2019 updates can be found
here
. A few non-exclusive products that will be on sale early at DigiFes can be found
here
.
Plus a small GraffArt update!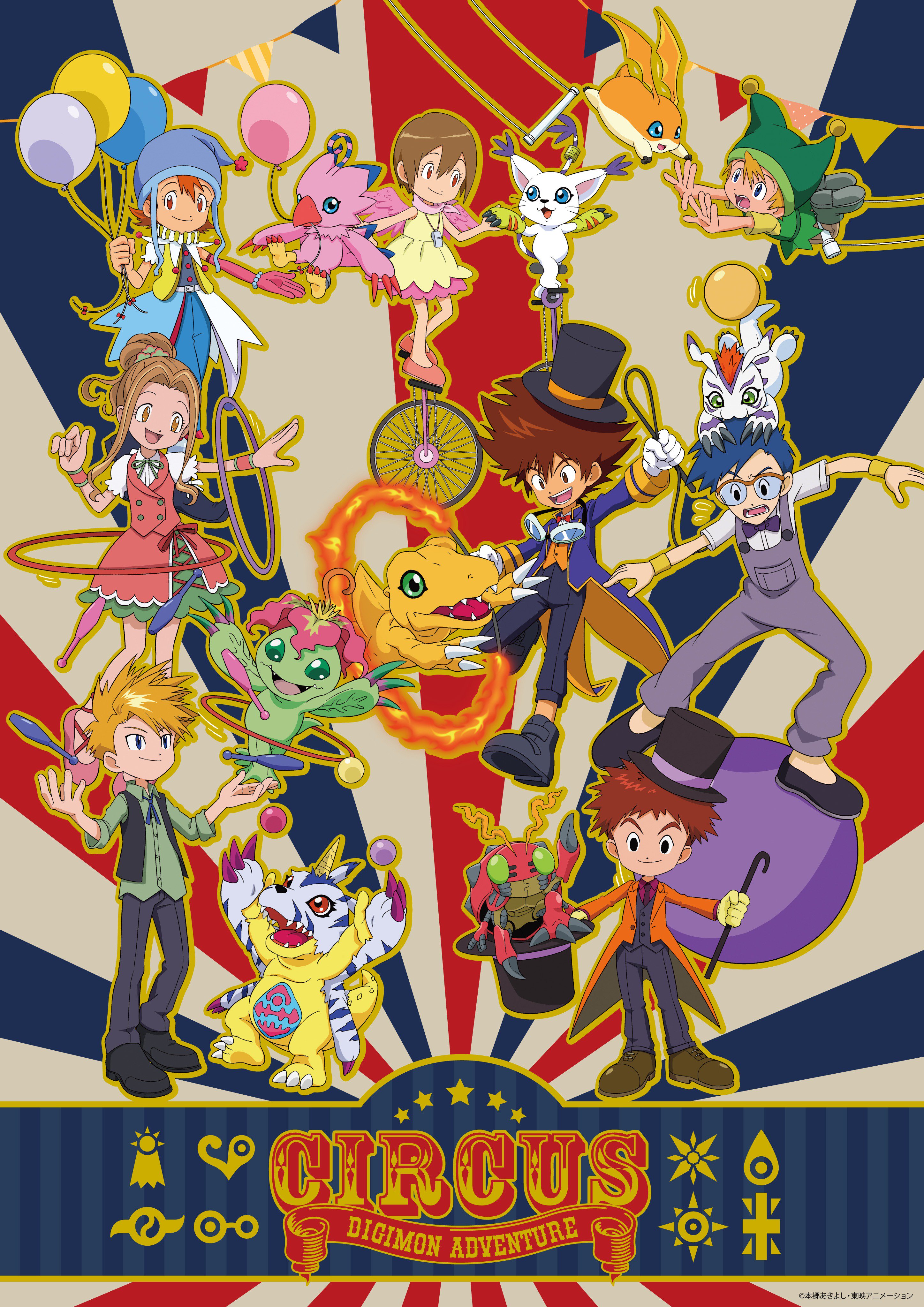 The second GraffArt collaboration was announced just a few days ago
, and we got to see the new key art.
The
Digimon Adventure Twitter
has shared a nice clean version of it with just the art and the circus banner, and grabbing the largest version possible showed it to be a pretty good size. I know that people are always looking for things that'll make good mobile device wallpapers, so it's embedded right above for you to nab.
I took the image and did a pretty strong denoising pass that made it look even better, but it's a bit large to share on the site (Saved it as a PNG because it came out very crisp.) Just send me a message on Discord and I'll send it along if you prefer that version (the JPG above is the original file.)
A small cropped portion to act as a comparison of the original above vs the denoised version...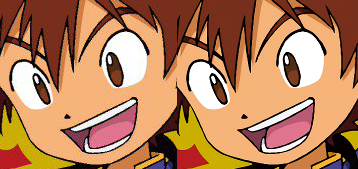 Back to the DigiFes 2019 Product Bundle for the end. If you want to nab that from the Toei Store...
You'll want to contact an intermediary to get these items sent to you. WtW is not affiliated with any, but here are a selection of intermediaries that have worked well for various WtWers and their friends in the past:
From Japan
Rider Proxy
Nippon-Yasan
You'll want to provide your chosen intermediary with the link to the item. Just copy paste the link to the product pages for what you want and send them a message about it and they'll take care of it after they discuss pricing and their policies with you.