Show User Social Media
Hide User Social Media
Joined

Sep 8, 2006
Messages

12,266
More Frontier art!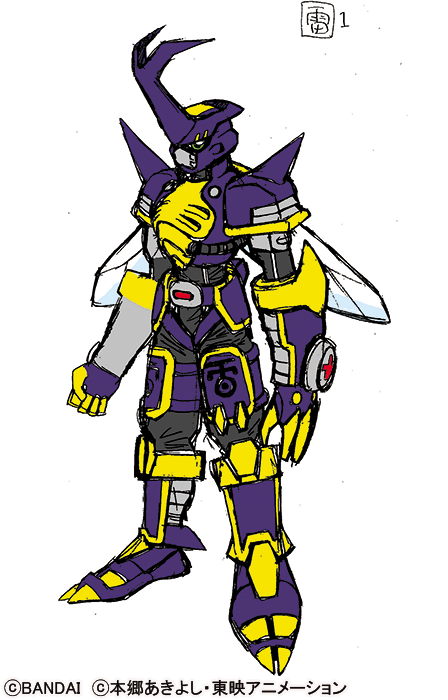 This time we get production art for Blitzmon and Bolgmon!

We'll start with Blitzmon
!
The image above is an early rough draft for the character, where the overall look looks reasonably similiar to the final design, with the primary difference being that he was a much thinner and sleeker character early on.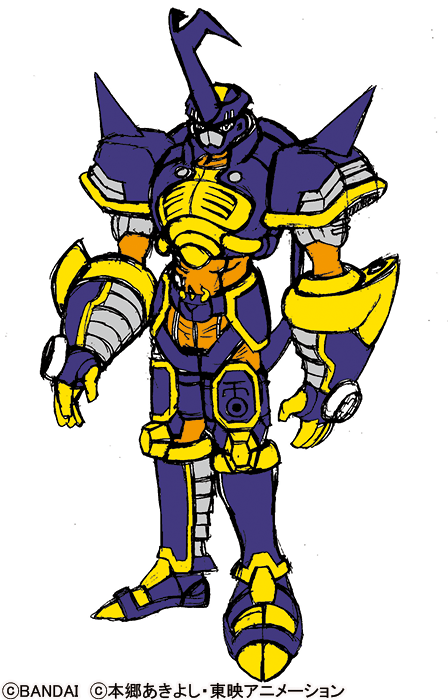 And then we have a rough image that is basically just the final design.
Overall Blitzmon had an interesting change in development, but nothing that large.
Bolgmon was a bit of a different case though...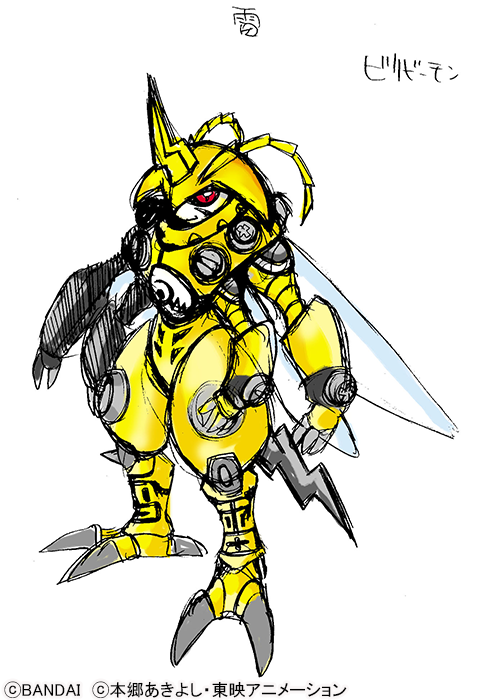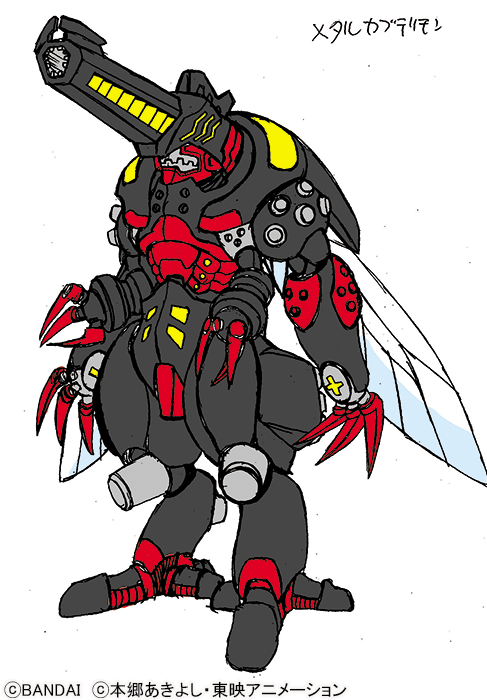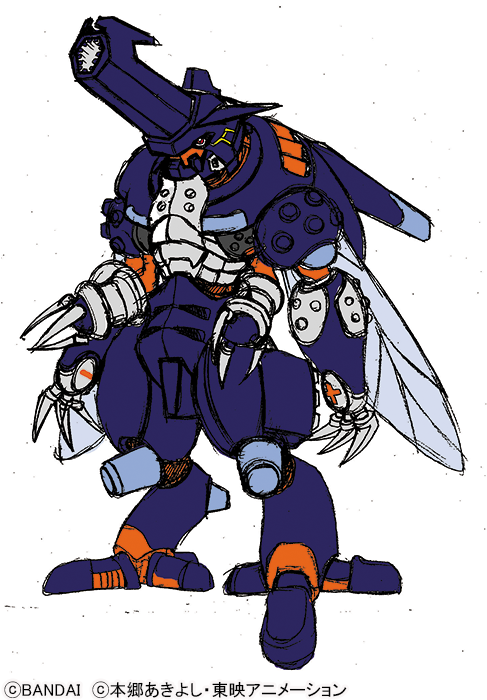 Bolgmon had different roughs that they refer to as trial and error to find a design for him.
Early names for the character included Billibeemon and MetalKabuterimon. MetalKabuterimon ended up being his English name in the end.
The initial design looked very wasp/bee/lightning like, and quickly moved to something more akin to the final design, and stuck with it thru other redesigns. The final rough they show is very similiar to the final character, with the primary differences being having proper feet, with a different color scheme.
Just a bit left until the Frontier Blu-ray is out, and it seems likely we will get more designs soon!
Pre-orders are available for the Digimon Frontier Blu-ray box. It will be available April 2nd, 2019 for 53,800 yen. Early versions of the box will include the
new Frontier audio drama
: (Affiliate link)
Digimon Frontier Blu-ray Box
We hope to do a breakdown of this release like we do for many media releases, including last year's
Digimon Tamers Blu-ray Box
. If you are able to,
donating
or joining our
Patreon
can be a big help.
Previous news for the Frontier Blu-ray box:
Title and Staff for Frontier Audio Drama
Frontier Audio Drama Cast
Preview of Cover Art and Store Exclusives
Cover Art, plus Fan Vote
Internal Art 1

Internal Art 2 plus Store Exclusive info
Preview of Amazon Japan Exclusive Keychains
Result of Frontier Favorite Episode Fan Vote!
Packaging Preview, Plus New Details
Early Agnimon Designs
Early Wolfmon Art
Duskmon Images
Chakmon Art
, Including Early unnamed designs
Neemon Art
, Including Facial expressions
Blu-ray Box and Booklet Preview Images
, Plus New Interviews Teased
Preview of Frontier Blu-ray Box Store Exclusives