Show User Social Media
Hide User Social Media
Joined

Sep 8, 2006
Messages

17,389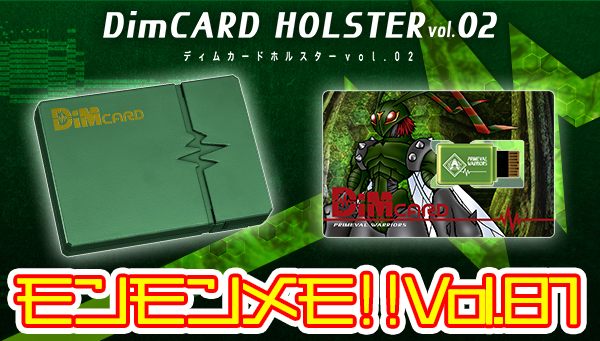 Time for a new MonMon Memo!
MonMon Memo 81
is a preview of the Dim Card Holster Vol.02, which includes the Primeval Warriors Dim Card.
Been bordering on half a year since the last MonMon Memo, so nice to see it make a return!
The text below uses the machine translation from the official site due to lack of time. We will see about swapping it out when/if there is time for a proper translation.
I have cleaned up a small handful of terms that translated poorly or swapped terms around, but very little else was touched.
Monmon Memo‼ Vol.81 DimCARD HOLSTER vol.02 The reservation deadline is approaching!
Digimon fans! Hello!
This is the first update in a long time, but this time I would like to introduce "DimCARD HOLSTER vol.02", which is currently pre-order only for Premium Bandai!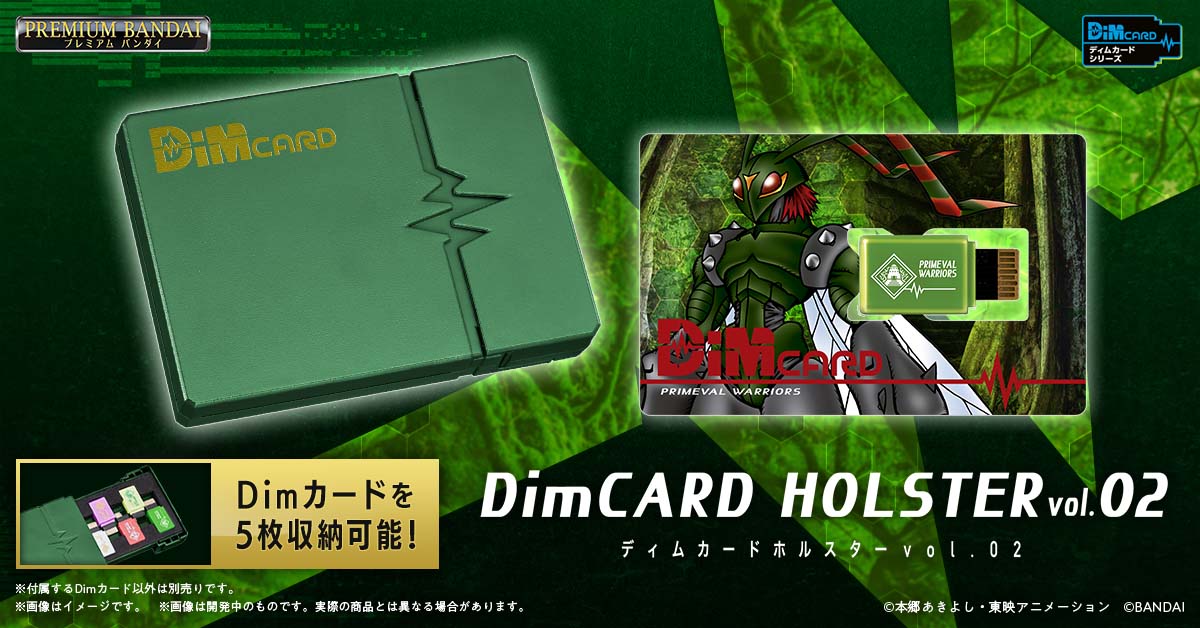 "Dim CARD HOLSTER vol.02" is a set of "Dim CARD HOLSTER", which was released in September 2021 and was well received in different colors, and "PRIMEVAL WARRIORS DimCard", which can only be obtained with this product. It is a product.
Thanks to you, the DimCard series can also be expanded in lineup, and the usefulness of the case for carrying it may be increasing.
Even if you already have a lot of DimCard, we will continue to increase the number of Dim cards! It is a recommended product for those who say that!
Let me show you how to use DimCARD HOLSTER.
Let's try it out with the already released DimCard!
First of all, I will introduce the card storage on the surface!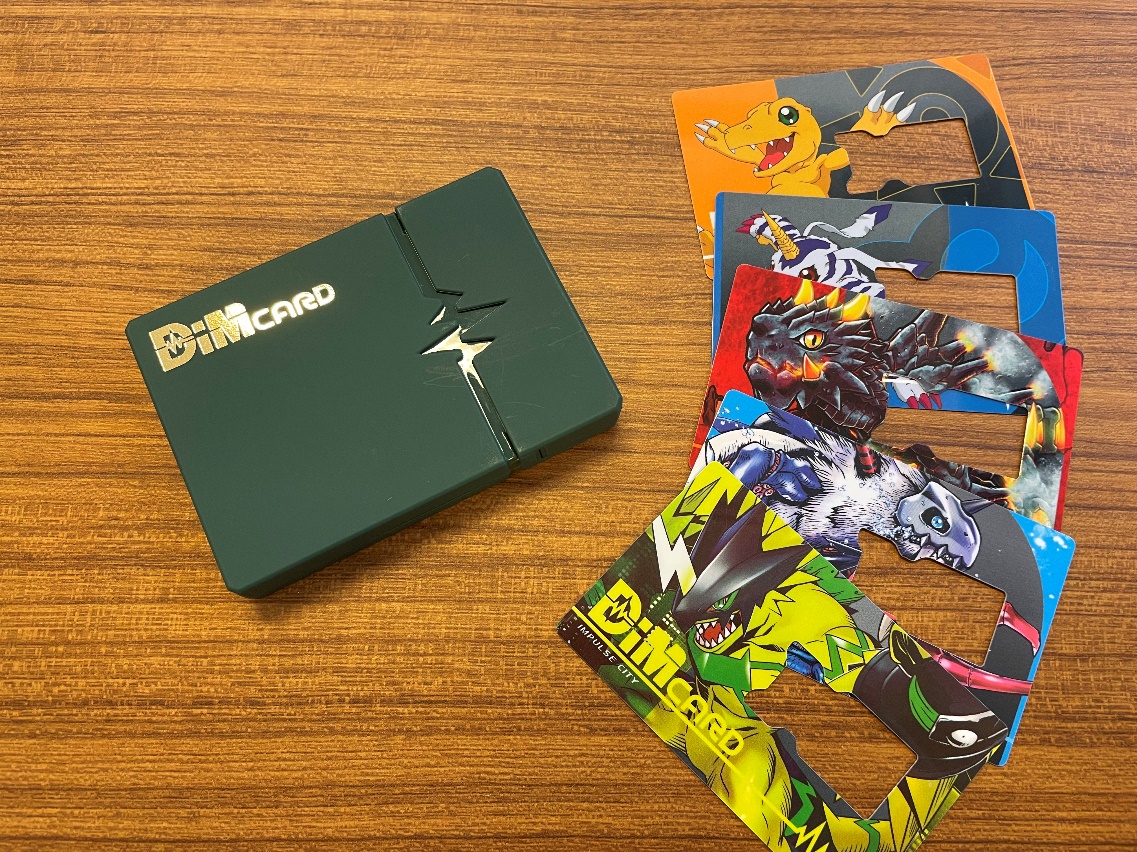 What a variety of cards ...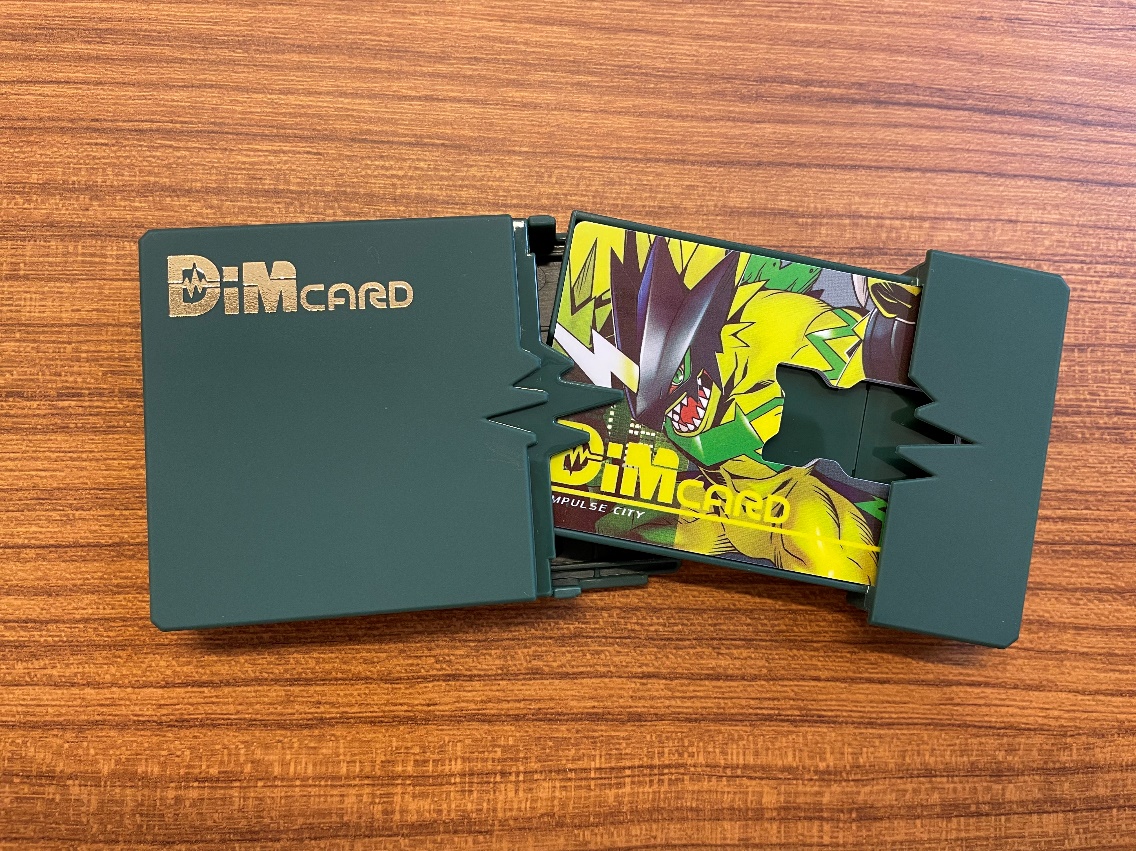 You can store it in such a beautiful way!
(Up to 5 sheets can be stored)
Next, I will introduce the Dim storage part on the back side!
Dim is small and you may have a little trouble when you carry it ...
In this way, it can be stored on the back of Dim CARD HOLSTER!
Now you can carry Dim without losing it ♪
The stylish and compact design makes it a perfect item to carry around!
And attached is "PRIMEVAL WARRIORS DimCard".
The long-awaited DimCard for fans, which has a lineup centered on the Digivolution line of Wormmon, is finally here!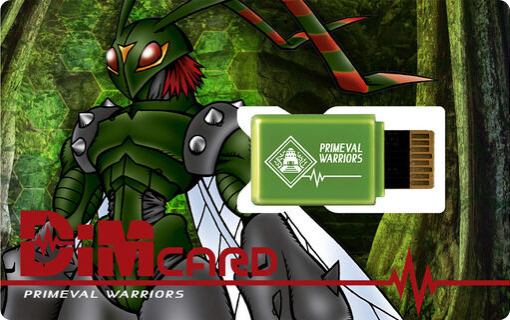 The recorded Digimon are shown below!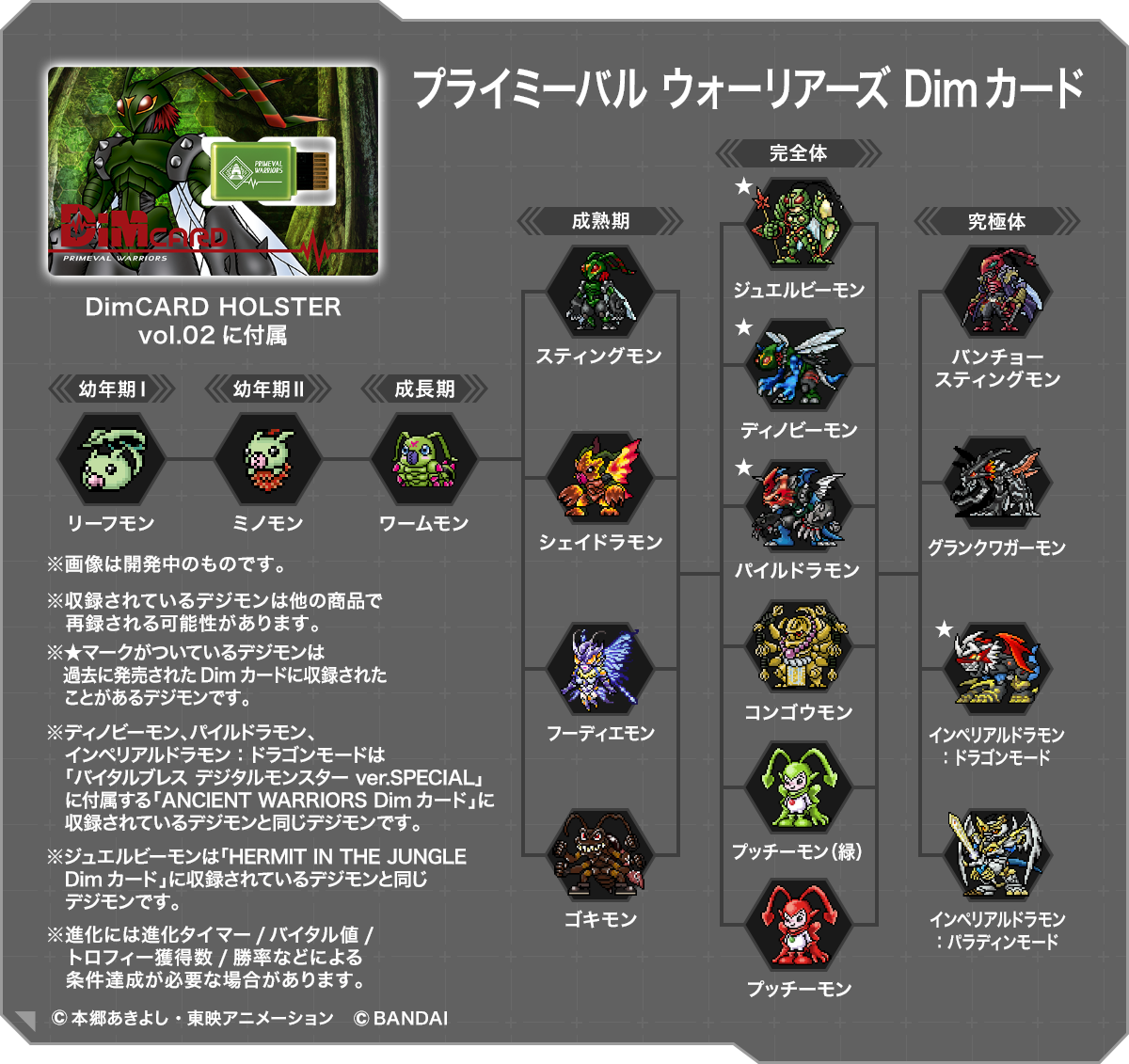 The highlight is" Imperialdramon: Paladin Mode "!
It is a very popular Digimon that first appears on this DimCard!
Please enjoy the development of new Digimon with the "PRIMEVAL WARRIORS DimCard"!
Reservations for this product will be accepted until 23:00 on December 20, 2021!
Don't miss it! !! !!
Click here for reservation page
↓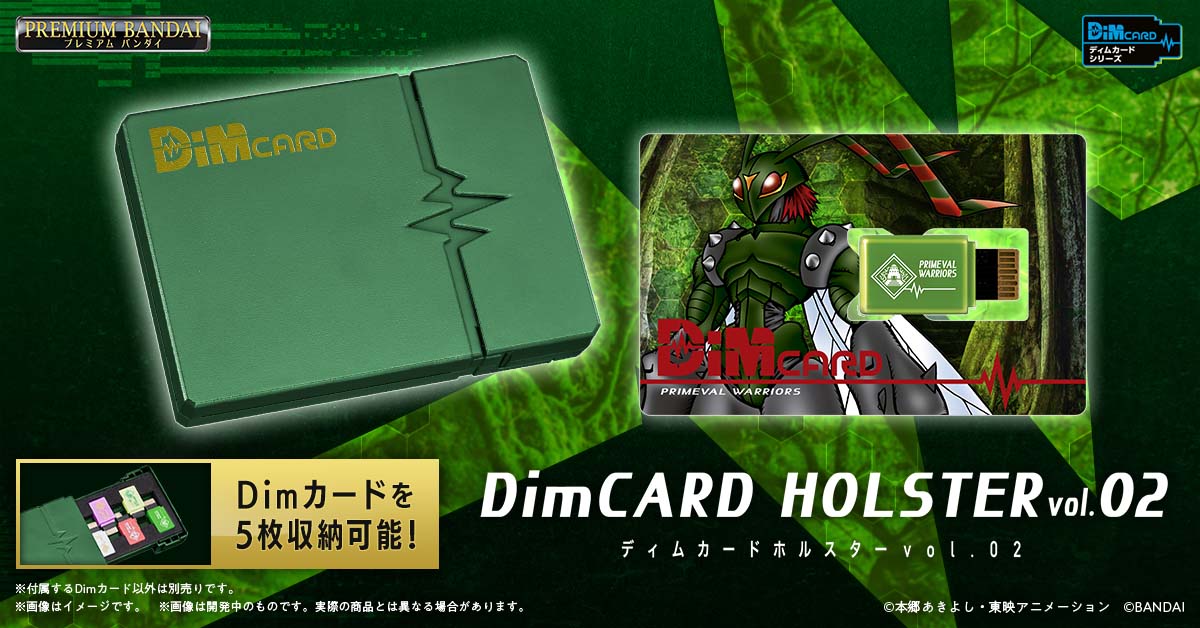 See you in the next update! See You!
* Orders will no longer be accepted as soon as the number of preparations is reached.
* All items other than those included with this product are sold separately.
* Product photos and specifications in this article are under development. Product specifications are subject to change without notice.
※The image is a sample image. It may be slightly different from the actual product.
Previous MonMon Memos have included: