Show User Social Media
Hide User Social Media
Joined

Sep 8, 2006
Messages

13,955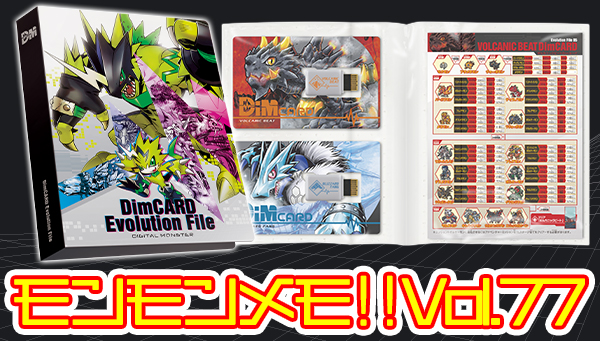 Time for a new MonMon Memo!
MonMon Memo 77
goes over the Dim Card Evolution File in more detail than we had previously.
The text below uses the machine translation from the official site due to lack of time. We will see about swapping it out when/if there is time for a proper translation.
I have cleaned up a small handful of terms that translated poorly or swapped terms around, but not otherwise cleaned up grammar, etc. (Although one or two particulally poor moments I may have done a bit extra on...)
Digimon fans! Hello!
In this article, I would like to introduce the DimCard storage item "DimCARD Evolution File".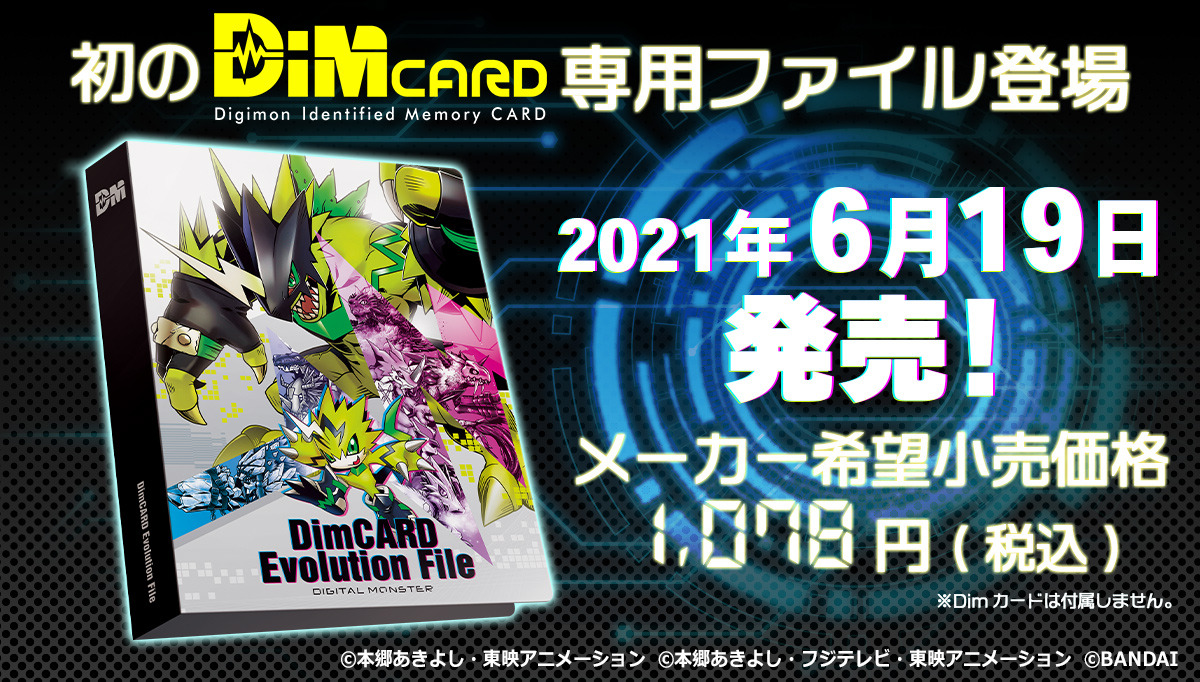 A total of 10 cards can be stored in the DimCARD Evolution File.
And ... what! This file comes with 10 types of Evolution Sheets for the DimCards
A collector that is good for storing and viewing DimCards!
* The following is the Dim strategy information posted.
・ IMPULSE CITY DimCard
・ ANCIENT WARRIORS DimCard
・ (Trial version) BLACK ROAR DimCard
・ (Trial version) SHADOW HOWL DimCard
・ AGUMON DimCard
・ GABUMON DimCard
・ VOLCANIC BEAT DimCard
・ BLIZZARD FANG DimCard
・ TITAN OF DUST DimCard
・ INFINITE TIDE DimCard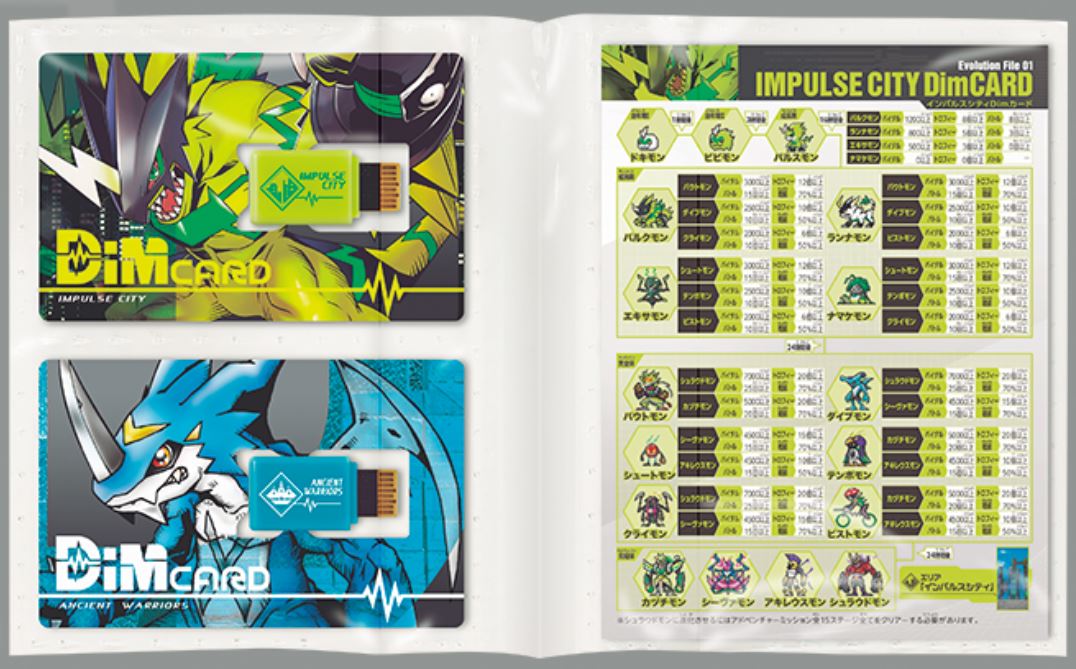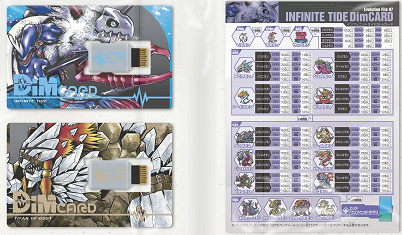 With DimCARD Evolution File, not only can you see the Digimon DimCard at a glance, but you can also understand the conditions for Evolving Digimon. This item is sure to be useful for daily training.
The release date of DimCARD Evolution File is Saturday, June 19, 2021! "DimCard Set vol.02 INFINITE TIDE & TITAN OF DUST" will be released at the same time on the day, so please get it together.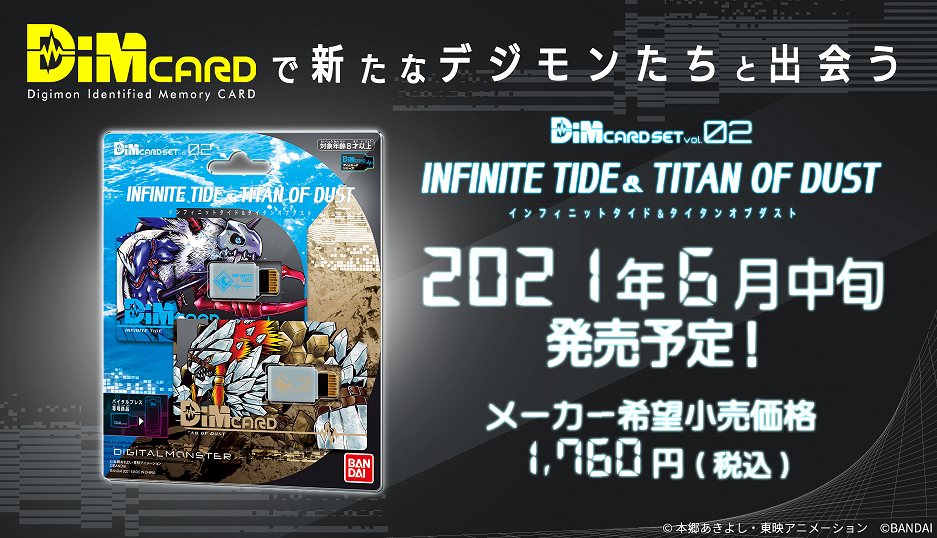 Be sure to check out the information on VITAL BRACELET, which is getting more and more exciting with the release of peripheral items, as we will continue to introduce it in the Monmon Memo
That's all for today's Monmon Memo
See you in the next update! See You!
The Evolution file will be released on June 19th.
Amazon Japan is currently taking pre-orders.
Previous MonMon Memos have included: