Show User Social Media
Hide User Social Media
Joined

Sep 8, 2006
Messages

15,844
With WarGreymon almost out we get something a bit neat...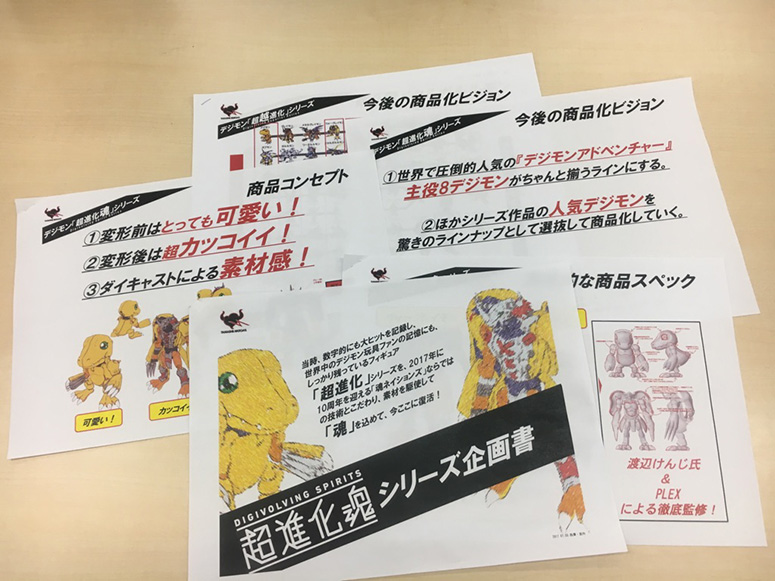 Tamashii has put up an article
with various images and information on the design process for Digivolving Spirits WarGreymon.
Due to time issues we won't be translating the full article at the moment (but hopefully in the future), we're adding what details we can for context.
Part of the decision to start a line like Digivolving Spirits was based on it being the 20th anniversary of Digimon, and evolution being a signature element of the franchise.
The goal was to use modern technology to bring back the Super Evolution series (the Japanese name of Digivolving Spirits translates to Super Evolution Spirit or Soul) as made for collectors.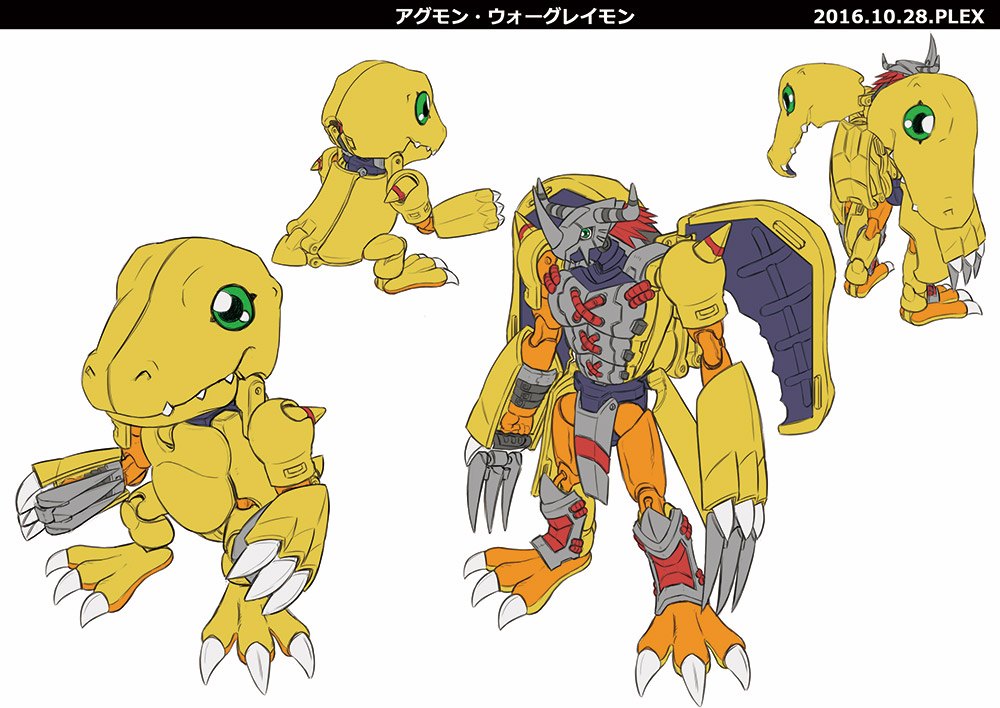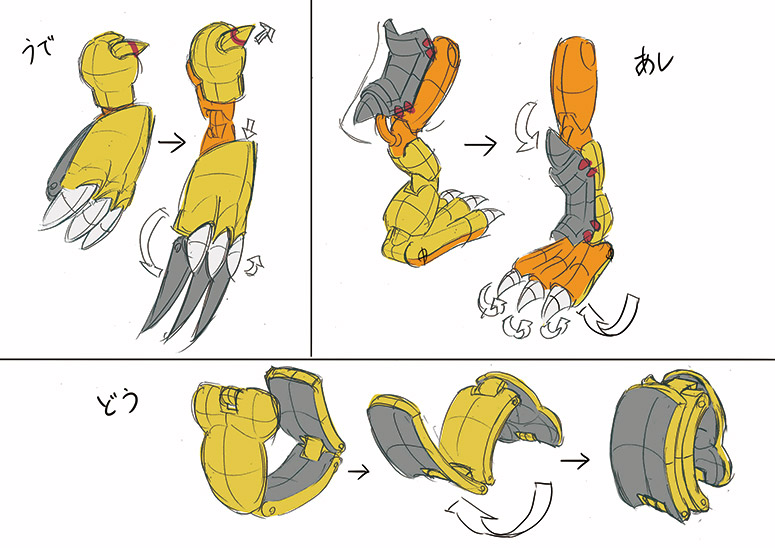 These images show the sketch design stage of the process. Artists from PLEX, one of Bandai's design houses (perhaps best known for their work on the Sentai franchise) sketch out the basic elements of the figure.
PLEX designers have taken into account elements from the old Super Evolution figure series. Part of what they wanted was that older fans who remember the original figure would know from memory how to transform WarGreymon. The design was worked on while actually using the original figure for reference.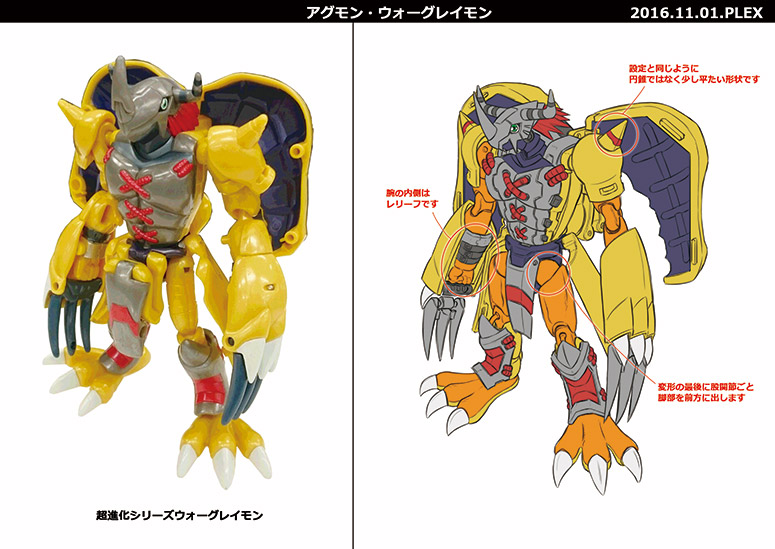 Comparison of the original figure with the sketch for the new one.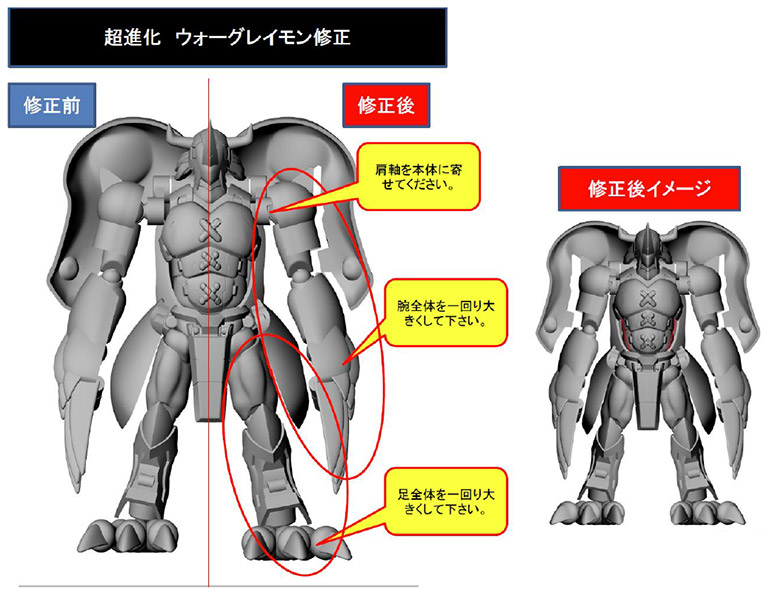 After sketching, the figure is modeled in 3d.
The left side is the original model, the right side is after Bandai tweaked some fine details. The image on the right is a revised model.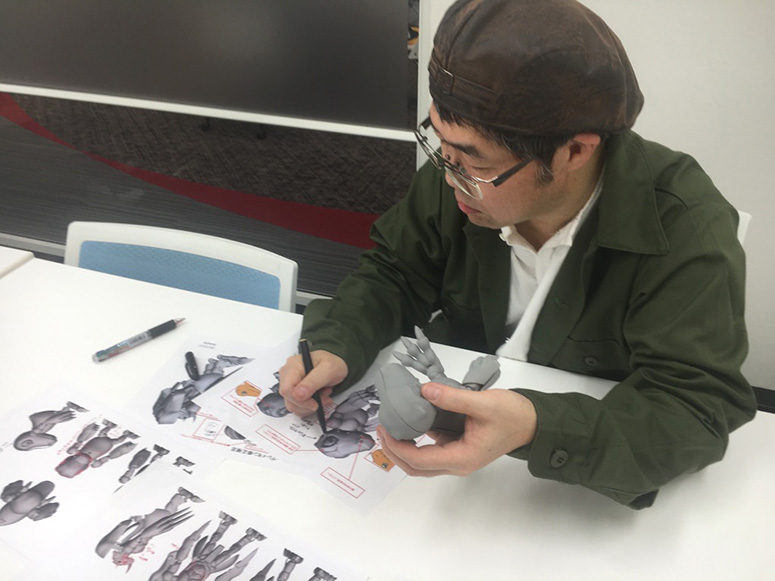 Long time Digimon designer Kenji Watanabe looks over a physical model and images for potential corrections and/or changes to be made. A big priority is the face.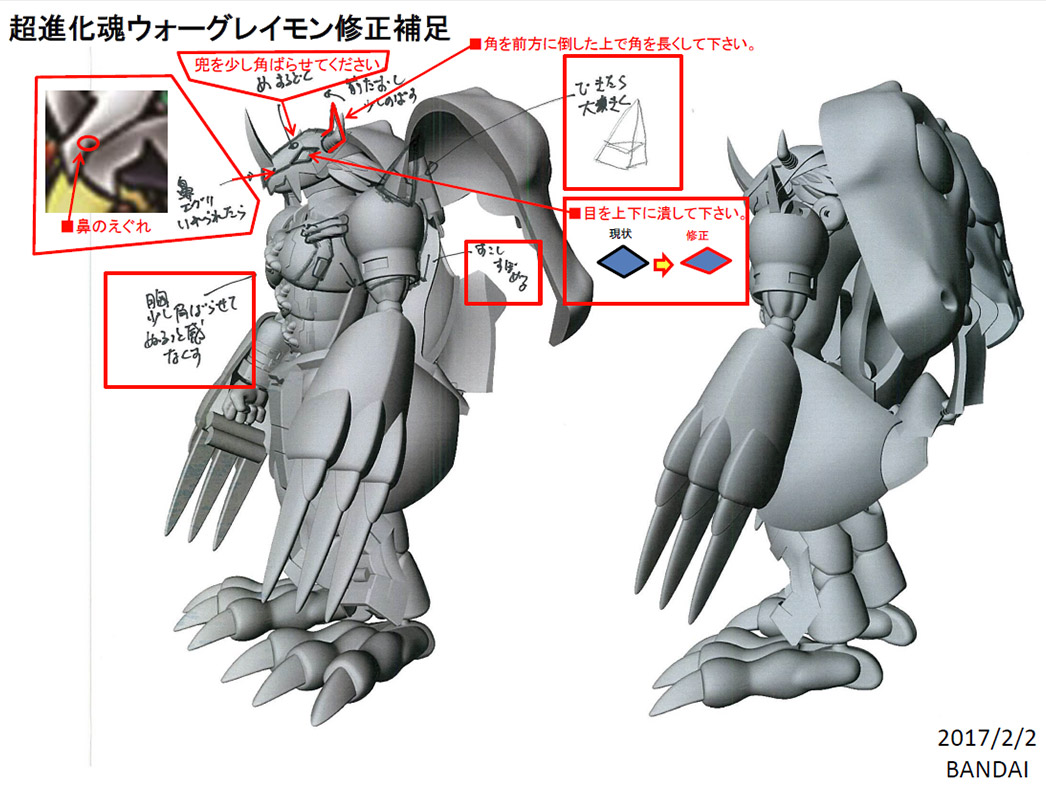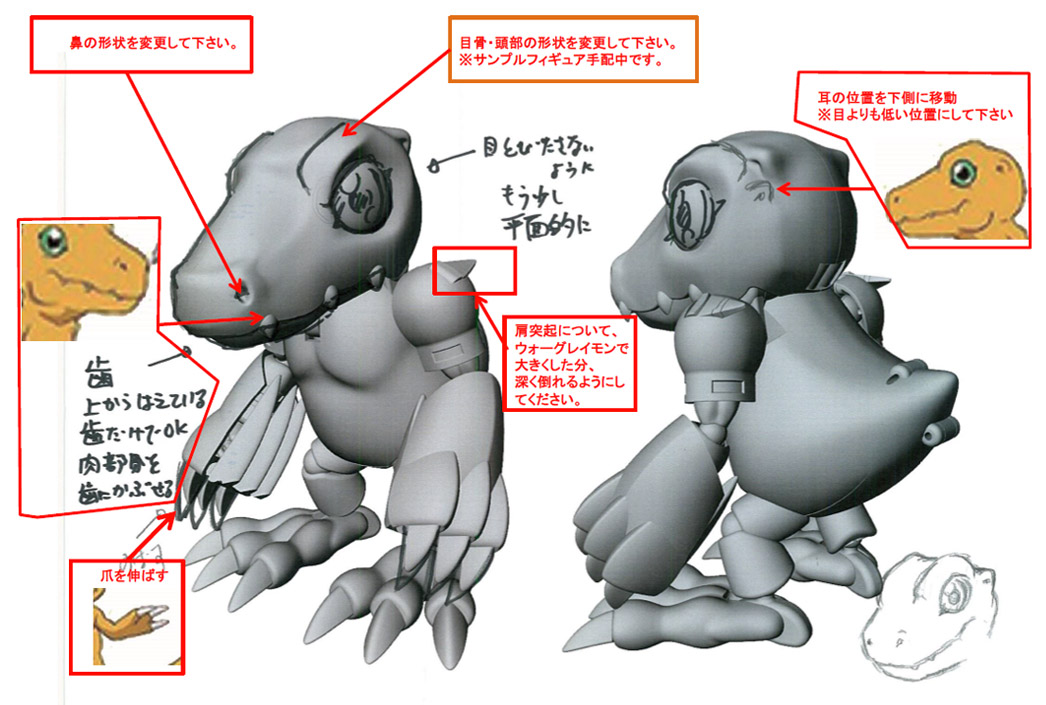 Corrections and notes from Kenji Watanabe on things that need to be fixed.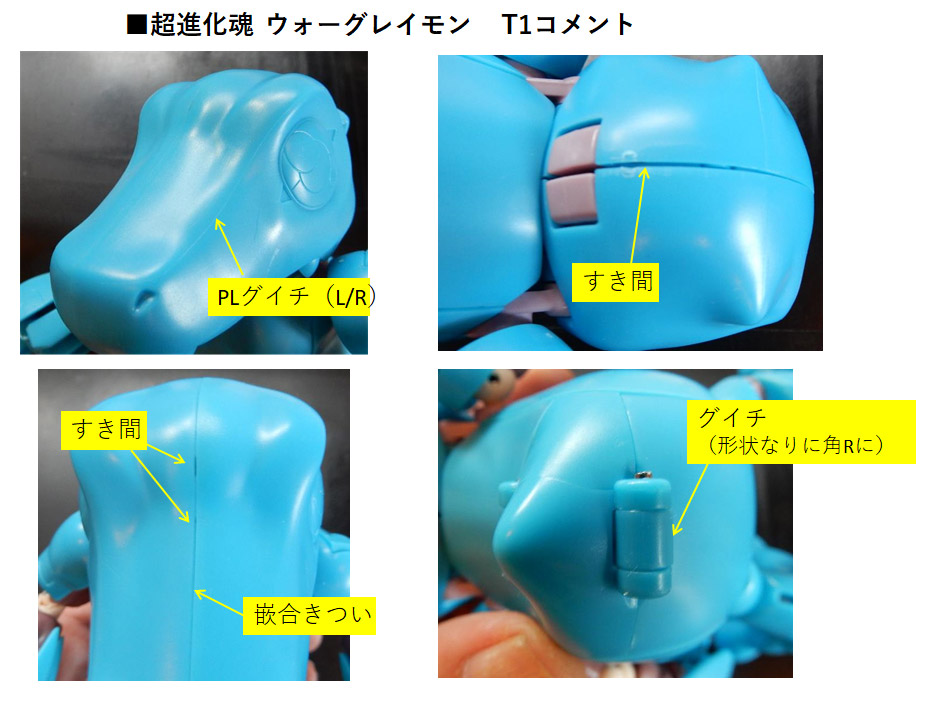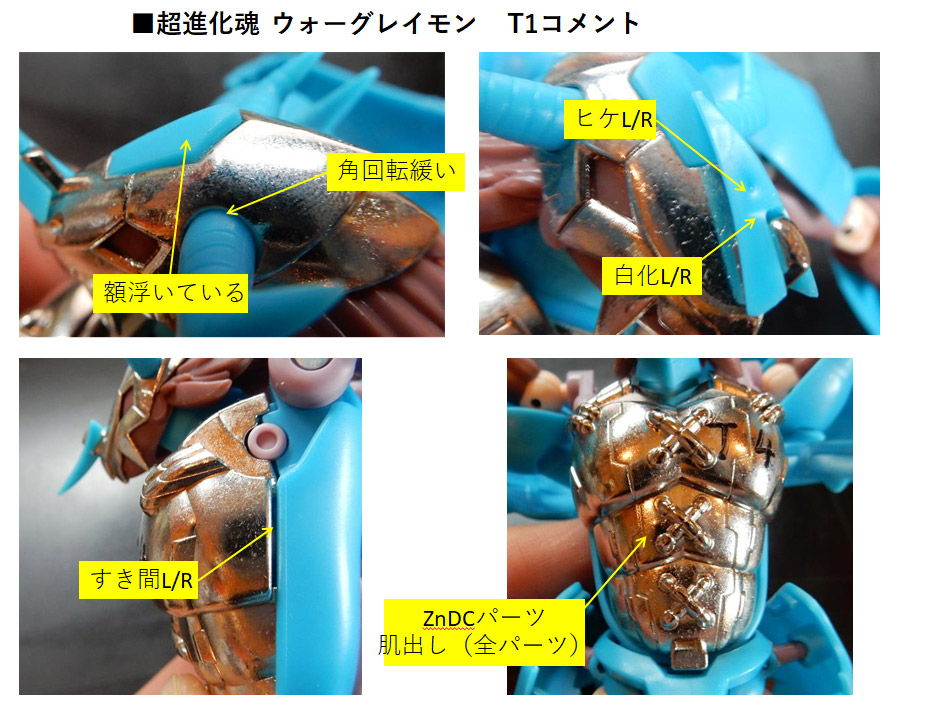 This is a T1 sample. This is a test figure made from the actual figure mold. Based on how this figure is received, final changes may be made.
This figure is used to find problems, either with the mold, materials, transformation scheme, etc. They make it in unique colors because they aren't judging paint application, but want to be able to look over the materials used to mold the figure very carefully. Defects and potential problems are noted in the photos.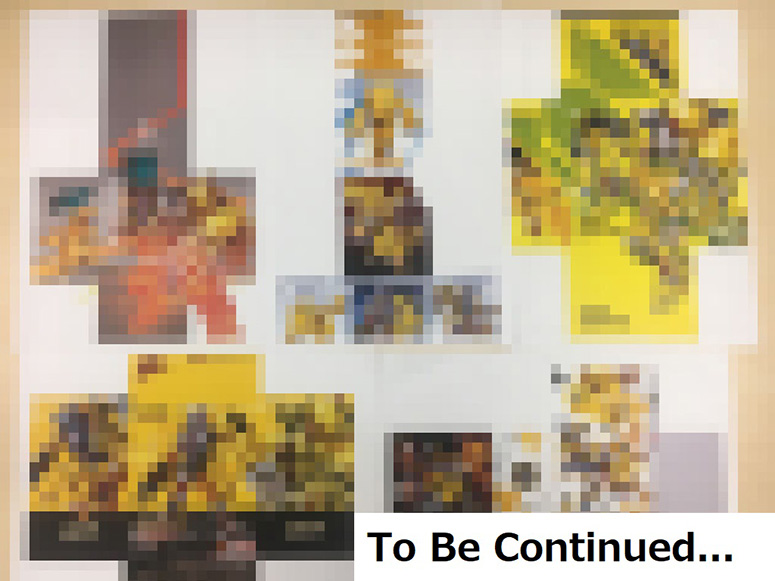 That's it for part 1 of this behind the scenes look.
Part 2 will feature a sample of the figure in color and looking for more potential issues.
And the sample of the packaging made them cry?!
If you want to order any of the figures announced thus far, they can still be nabbed...
Pre-orders for #01 WarGreymon (Affiliate links):
Digivolving Spirits WarGreymon at Amazon USA
Pre-orders for #02 MetalGarurumon (Affiliate links):
Digivolving Spirits MetalGarurumon at Amazon USA
Digivolving Spirits MetalGarurumon at CDJapan
Pre-orders for #03 Diablomon (Affiliate links):
Digivolving Spirits Diablomon at CDJapan