Show User Social Media
Hide User Social Media
Joined

Sep 8, 2006
Messages

13,749
A welcome update!

After a bit of silence, a display at Anime Japan 2019 appears to show the next Digivolving Spirits figure will be Garudamon! The
Digimon Adventure 20th Twitter
shared a pretty nice photo of the layout!
It shows what appears to be a nearly finished Garudamon and Piyomon figures on display with the rest of the line
It appears this will be the next figure in the Digivolving Spirits line. A few Japanese mentions on social media who are getting their BlackWarGreymon figures seem to be suggesting Garudamon shows up on the BlackWarGreymon box also, but there are no photos yet to be sure of that.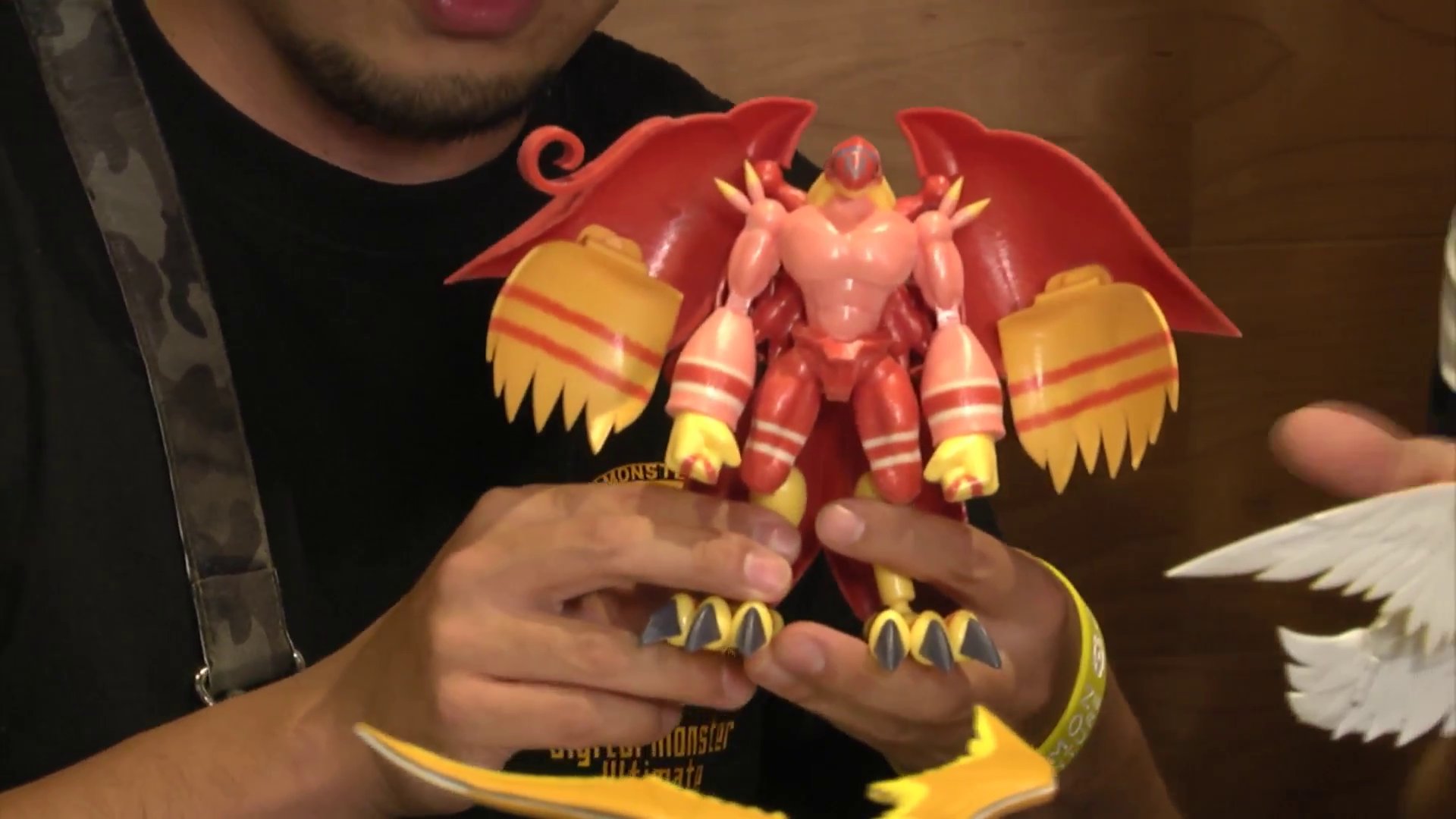 A prototype of Piyomon/Garudamon was
first seen at Digimon Thanksgiving last year
. As was expected, major updates have been made since that early prototype.
Update- Another image of the display from
0tckU3mc7lOd2k8
.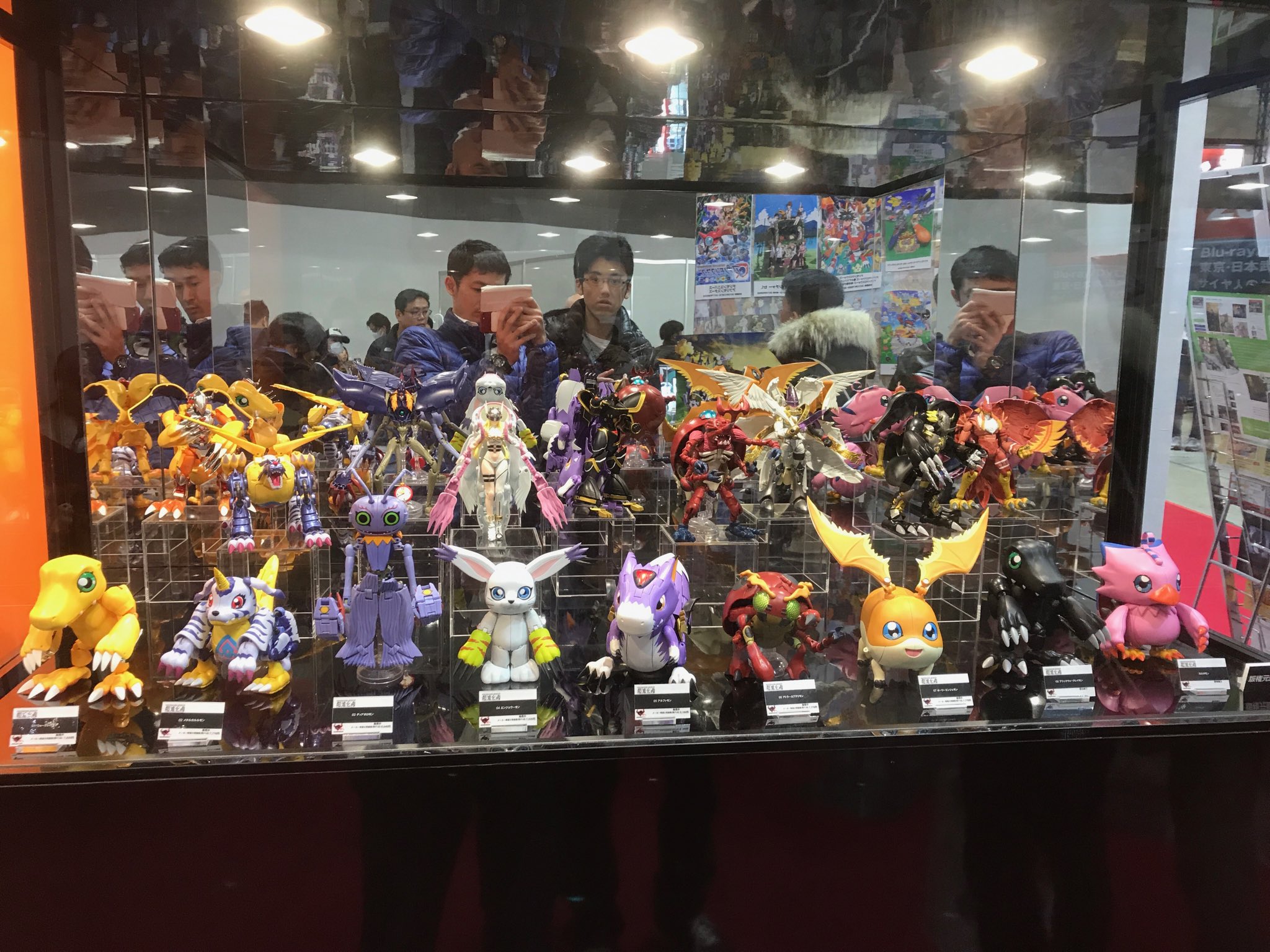 Update- And some close up shots from
amiami
!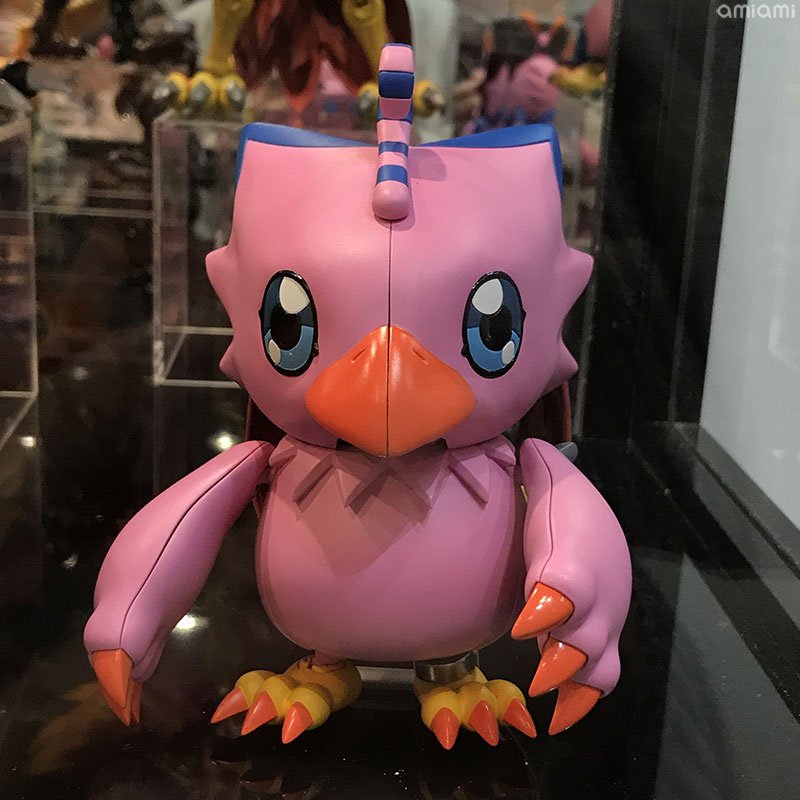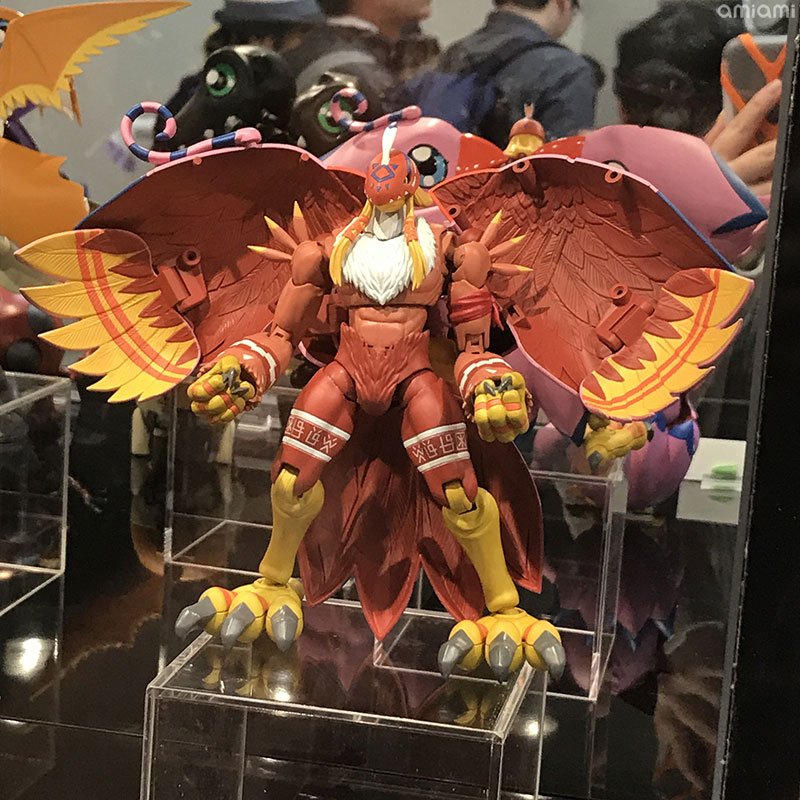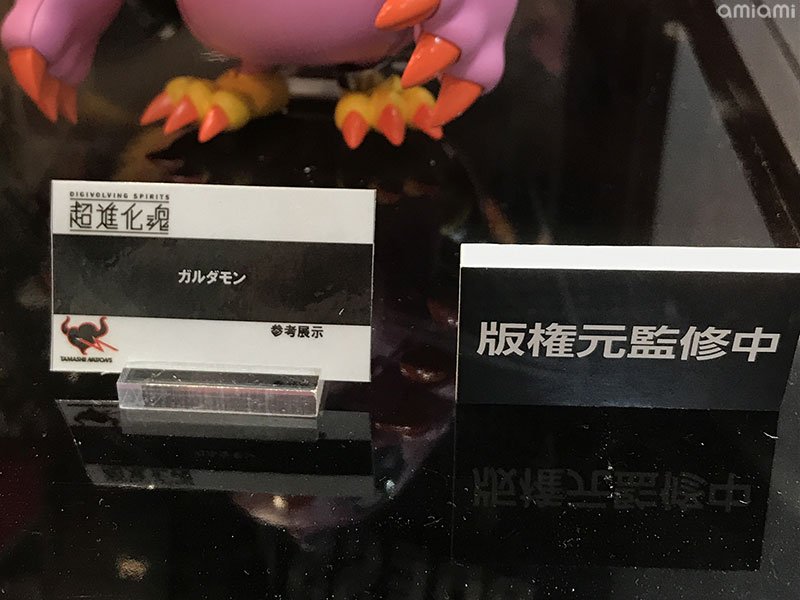 The figure looks pretty great close up (Piyomon does appear a bit chunky though.) The placards don't actually identify the figure as Digivolving Spirits 09, so it'll be interesting to see 'what' the back of the BlackWarGreymon box actually shows in that regard (if anything) once we get a photo of it.
As for other Digivolving Spirits we are waiting for...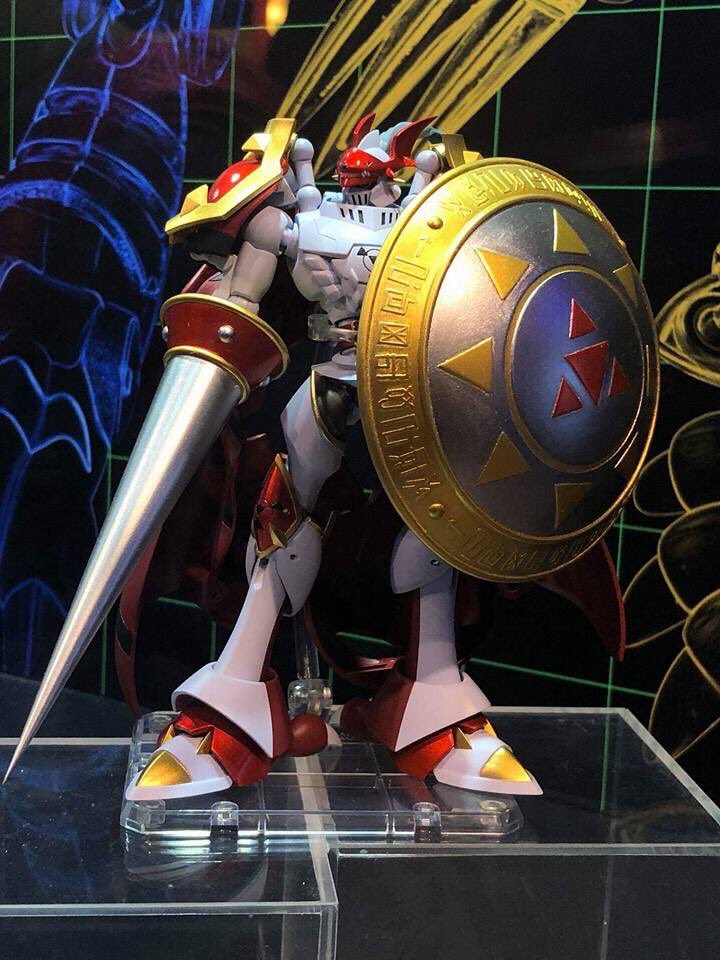 A prior teaser on the Digivolving Spirits website had suggested Dukemon would be the next figure, and prototypes of the figure have been see going back to late 2017, at the same event we first saw artwork of the Piyomon/Garudamon figure.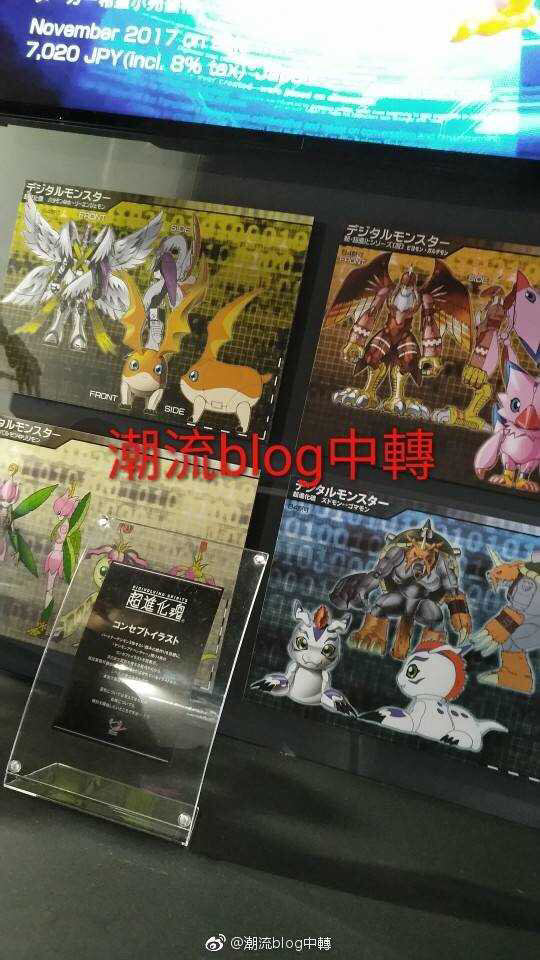 We've seen artwork of Lilymon and Zudomon, the last 2 Adventure partners.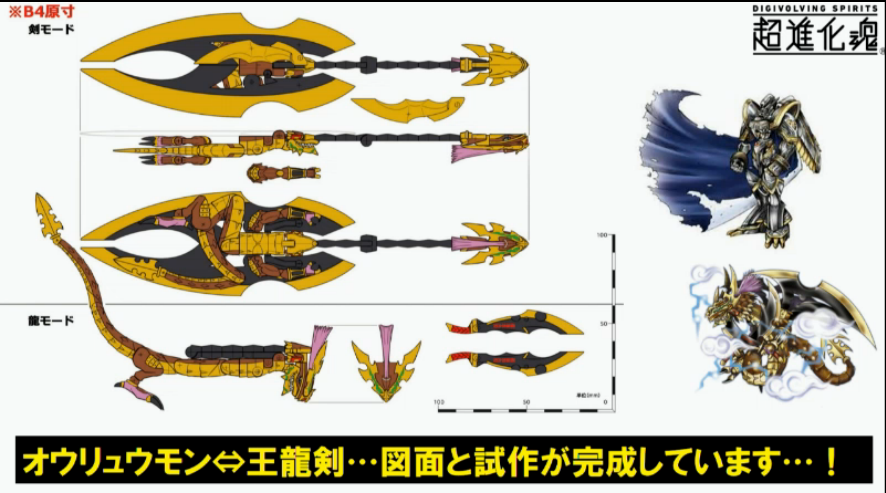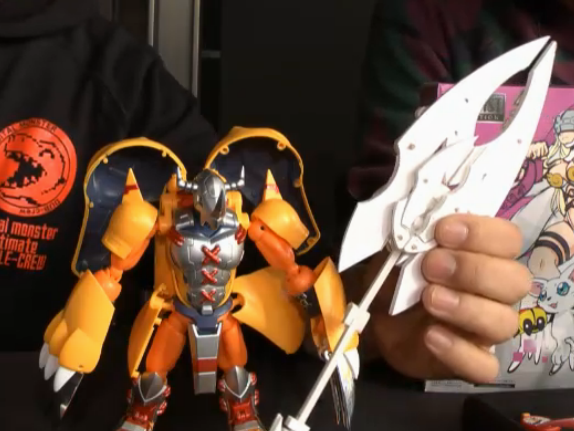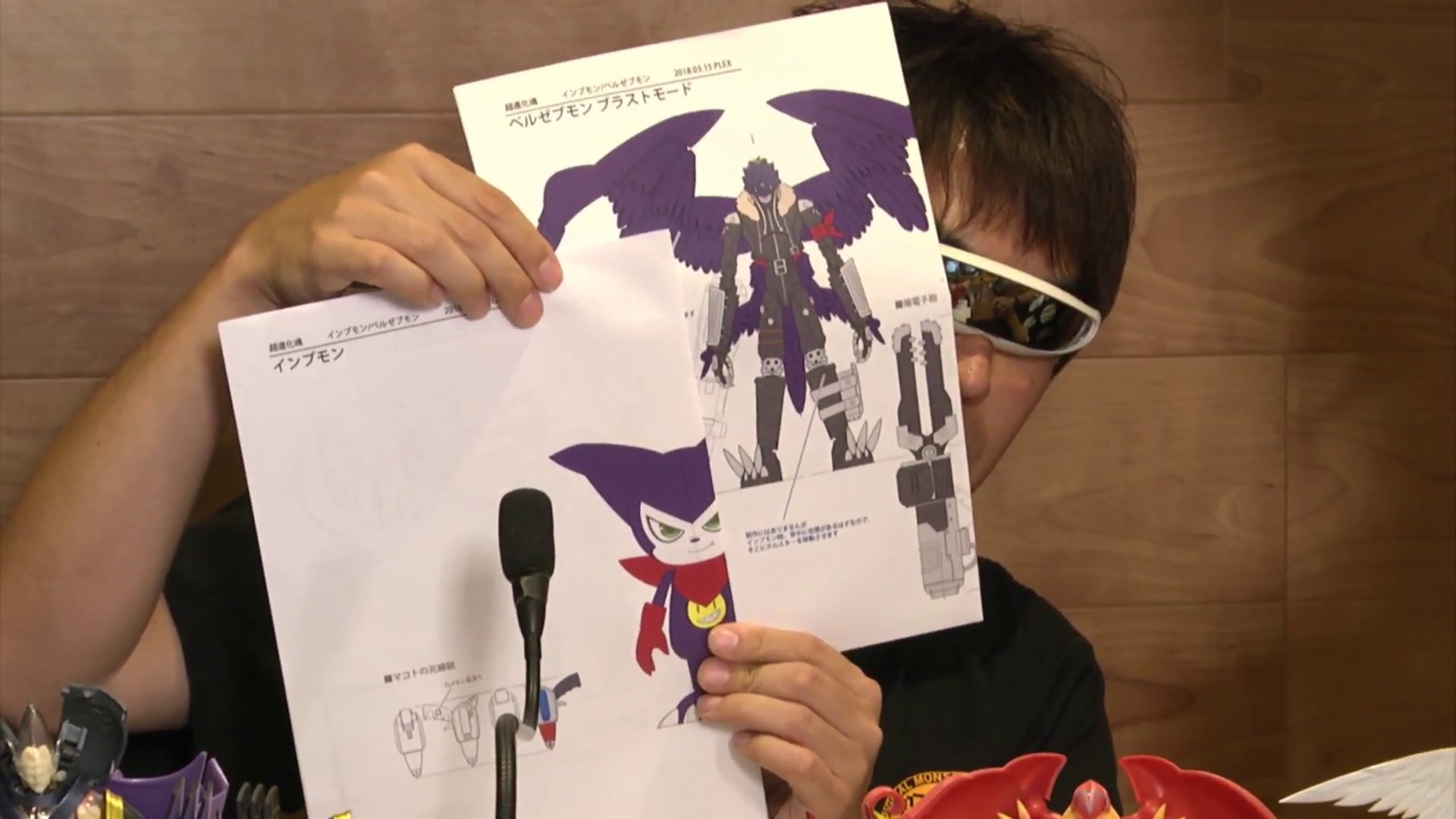 Then there is artwork and a very early prototype of Ouryumon, along with artwork of a Beelzebumon Blast Mode/Impmon figure.
Hopefully more to come soon.
And if you want to order or pre-order other Digivolving Spirits...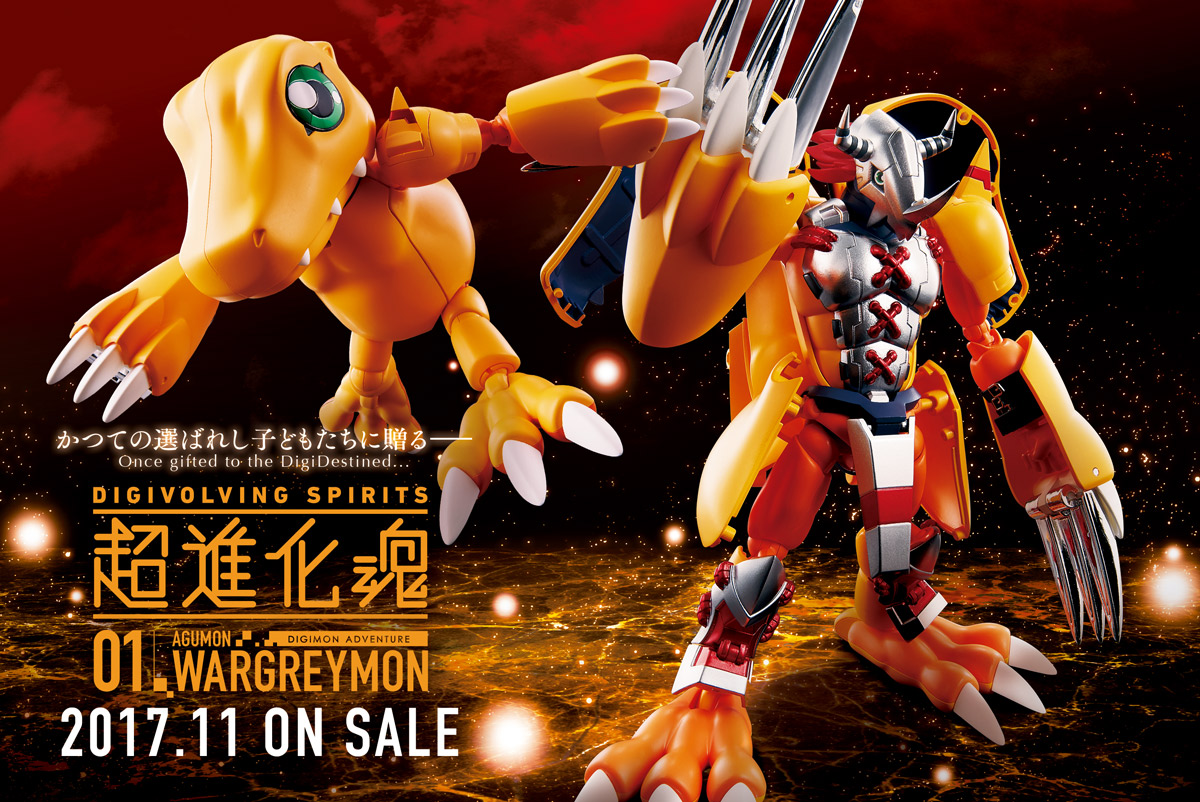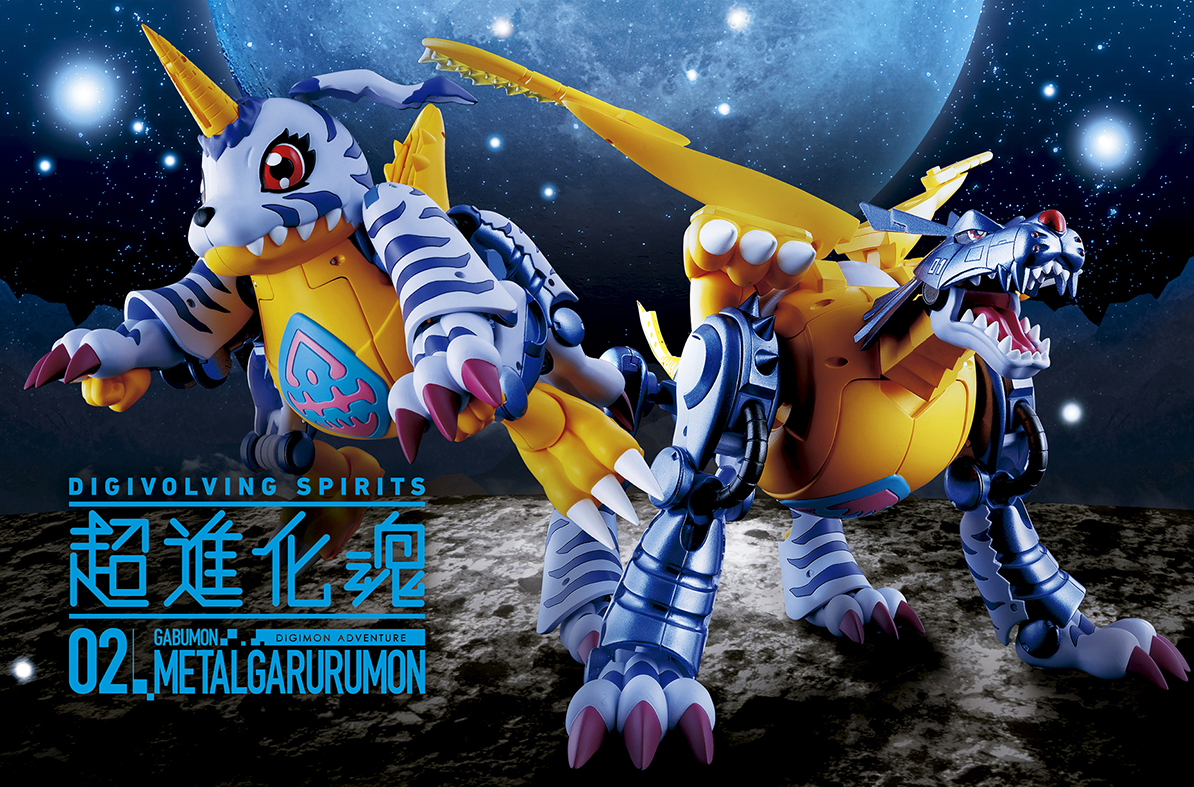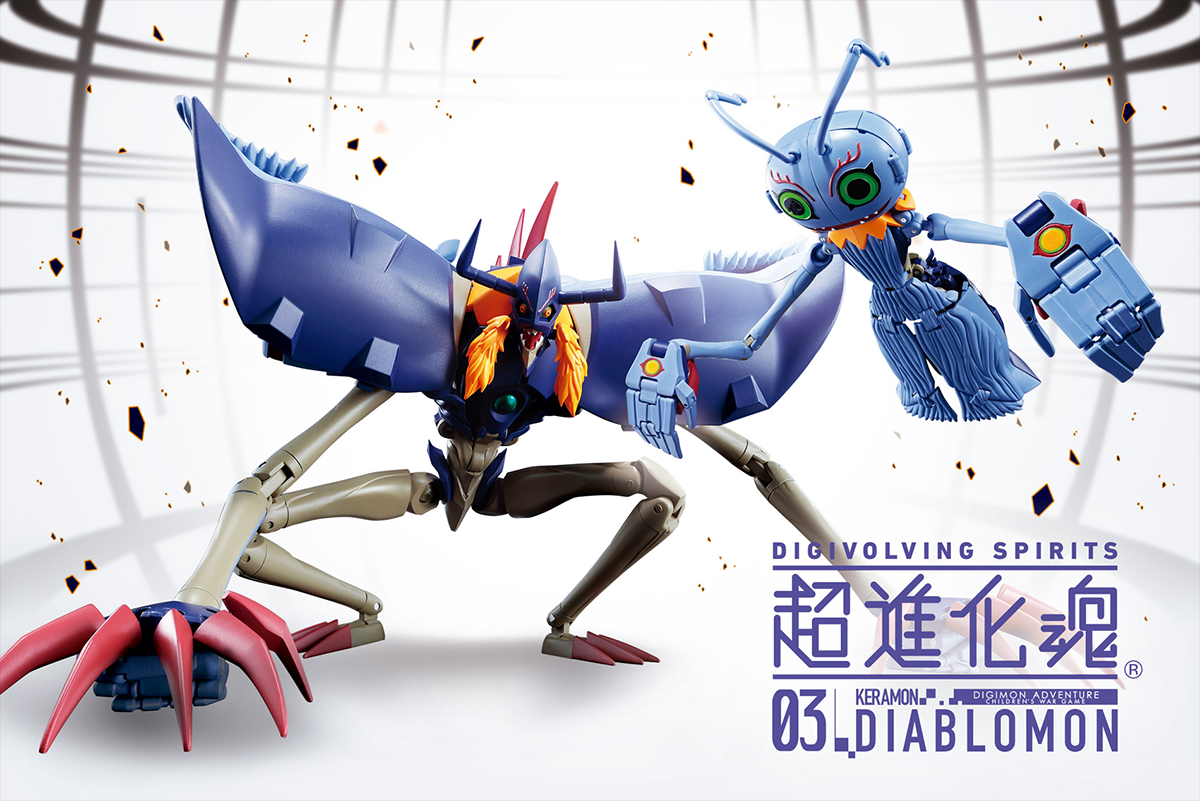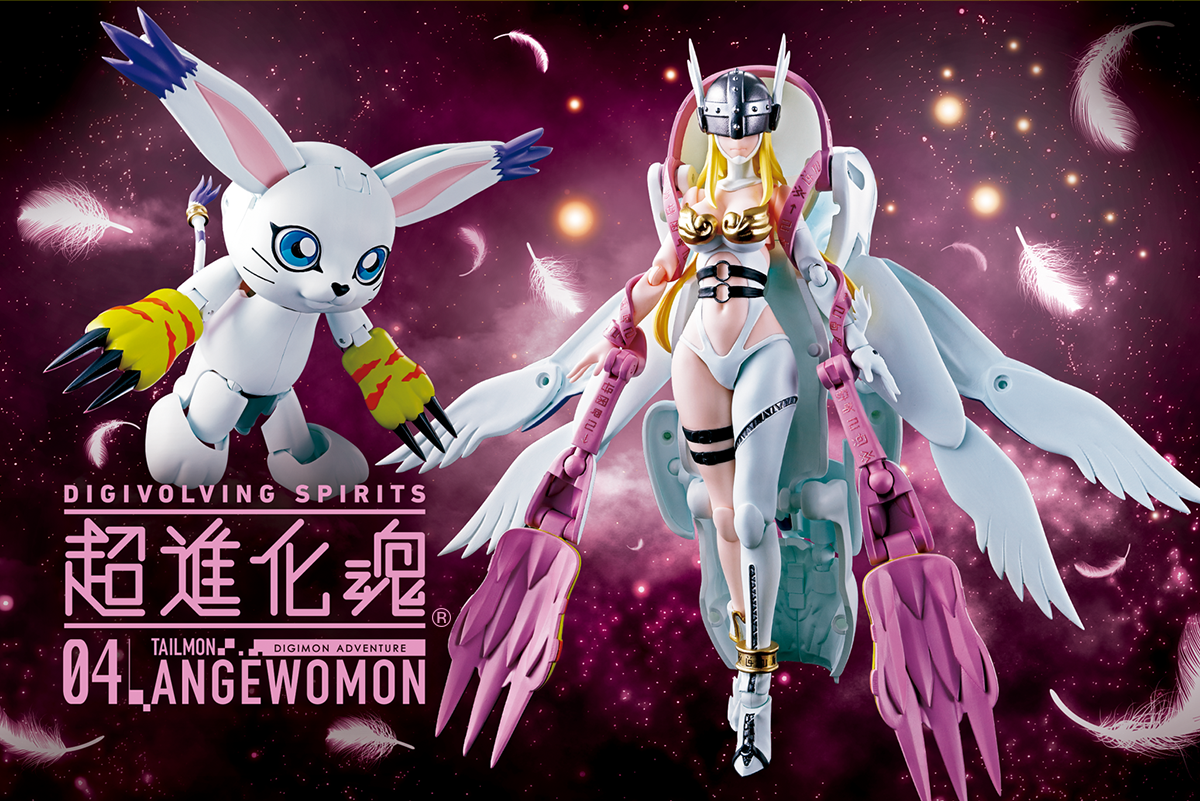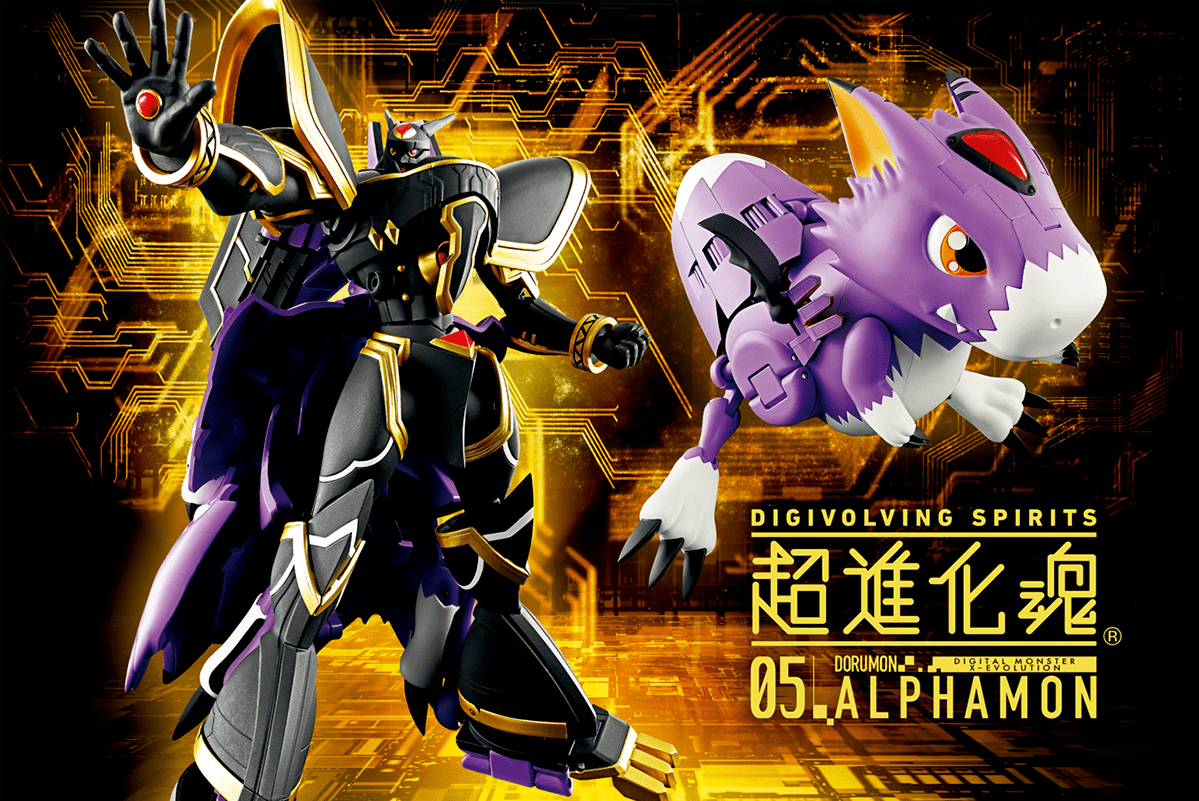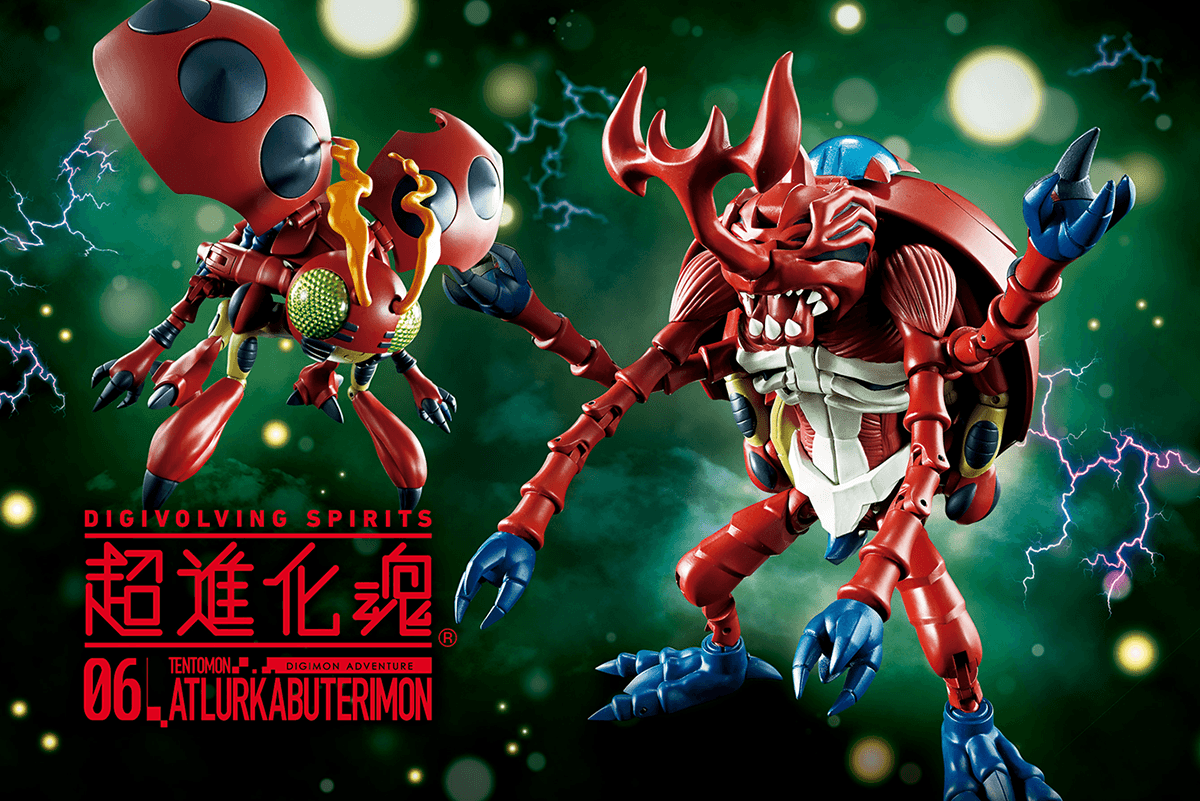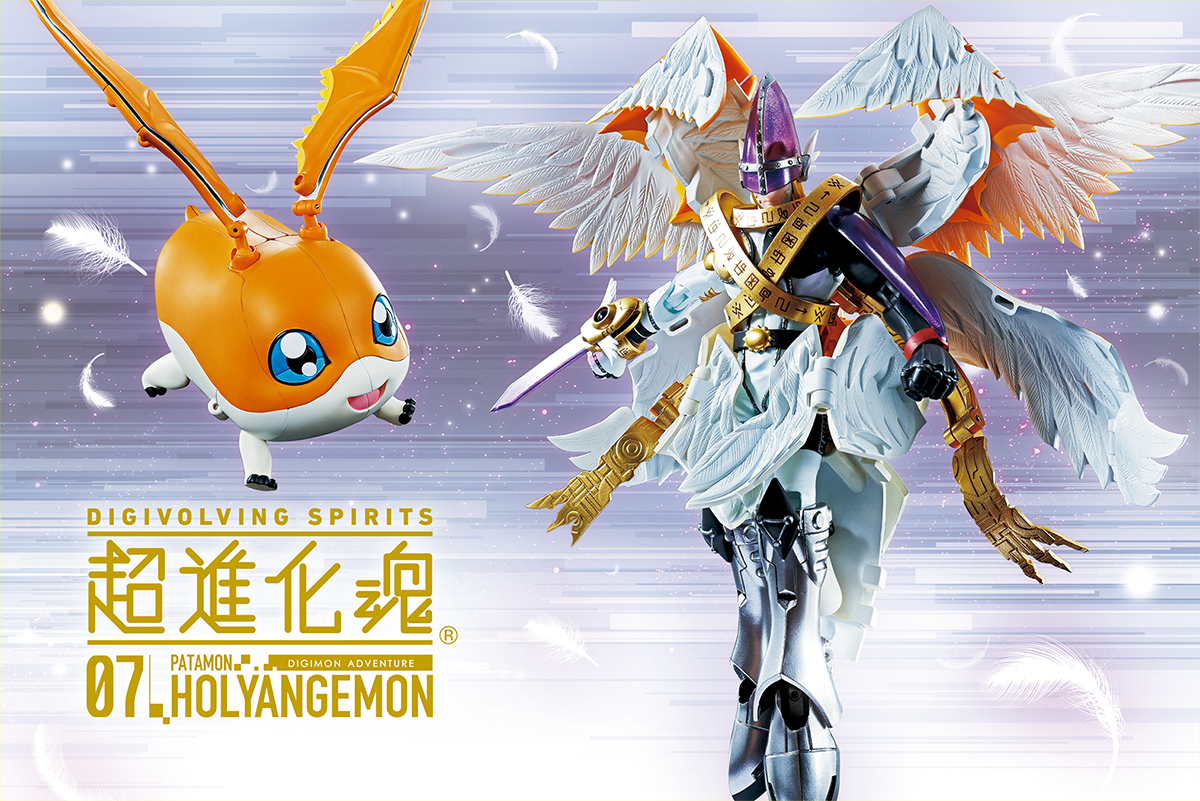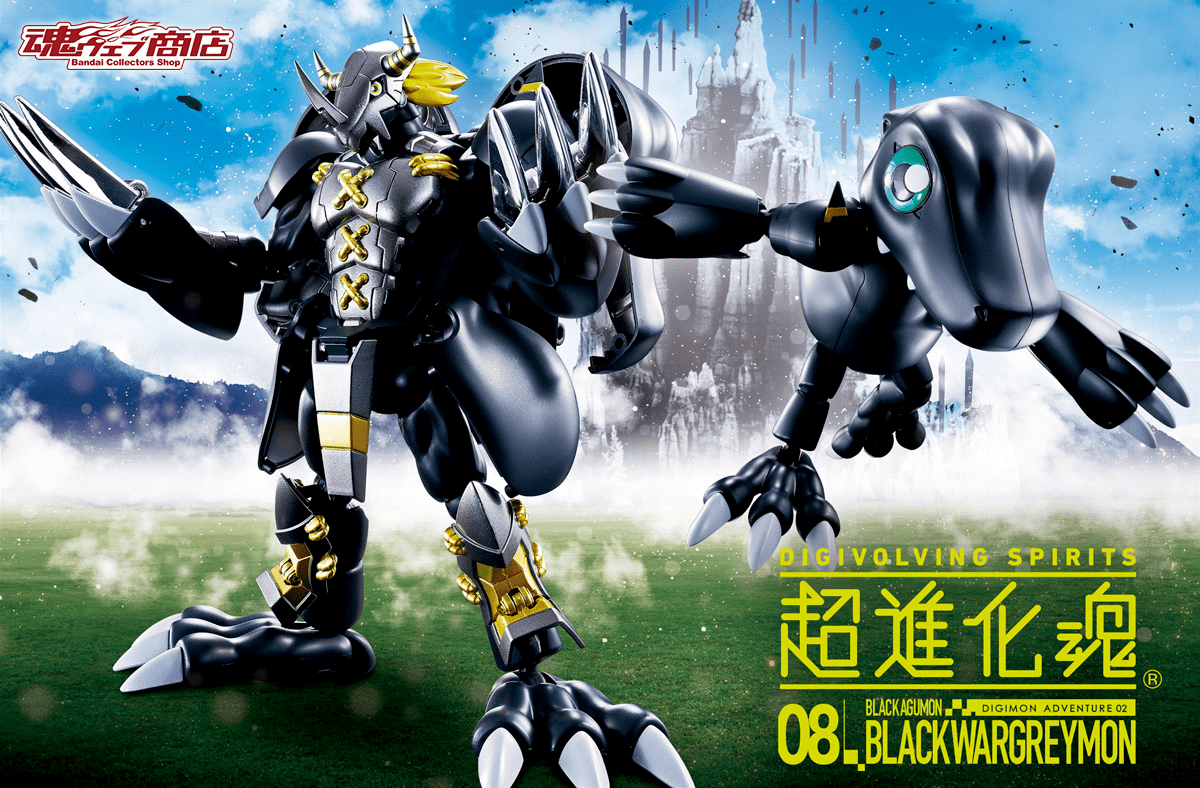 #01 WarGreymon (Affiliate links):
Digivolving Spirits WarGreymon at CDJapan
(currently sold out)
Digivolving Spirits WarGreymon at Amazon USA
#02 MetalGarurumon (Affiliate links):
Digivolving Spirits MetalGarurumon at CDJapan
(currently sold out)
Digivolving Spirits MetalGarurumon at Amazon USA
#03 Diablomon (Affiliate links):
Digivolving Spirits #03 Diablomon at CDJapan
(currently sold out)
Digivolving Spirits #03 Diablomon at Amazon USA
#04 Angewomon (Affiliate links):
Digivolving Spirits #04 Angewomon at CDJapan
(currently sold out)
Digivolving Spirits #04 Angewomon at Amazon USA
#05 Alphamon (Affiliate links):
Digivolving Spirits #05 Alphamon at CDJapan
(currently sold out)
Digivolving Spirits #05 Alphamon At Amazon USA
#06 AtlurKabuterimon: (Affiliate links)
Digivolving Spirits #06 AtlurKabuterimon at CDJapan
Digivolving Spirits #06 AtlurKabuterimon at Amazon USA
#07 HolyAngemon: (Affiliate links)
Digivolving Spirits #07 HolyAngemon at CDJapan
Digivolving Spirits #07 HolyAngemon at Amazon USA
#08 BlackWarGreymon: (Affiliate links)
The Japanese release was pre-order only at Premium Bandai
Digivolving Spirits #08 BlackWarGreymon at Amazon USA