Show User Social Media
Hide User Social Media
Joined

Sep 8, 2006
Messages

13,751
With the eight Digivolving Spirits figure out in Japan it made sense to open the discussion thread for the figure.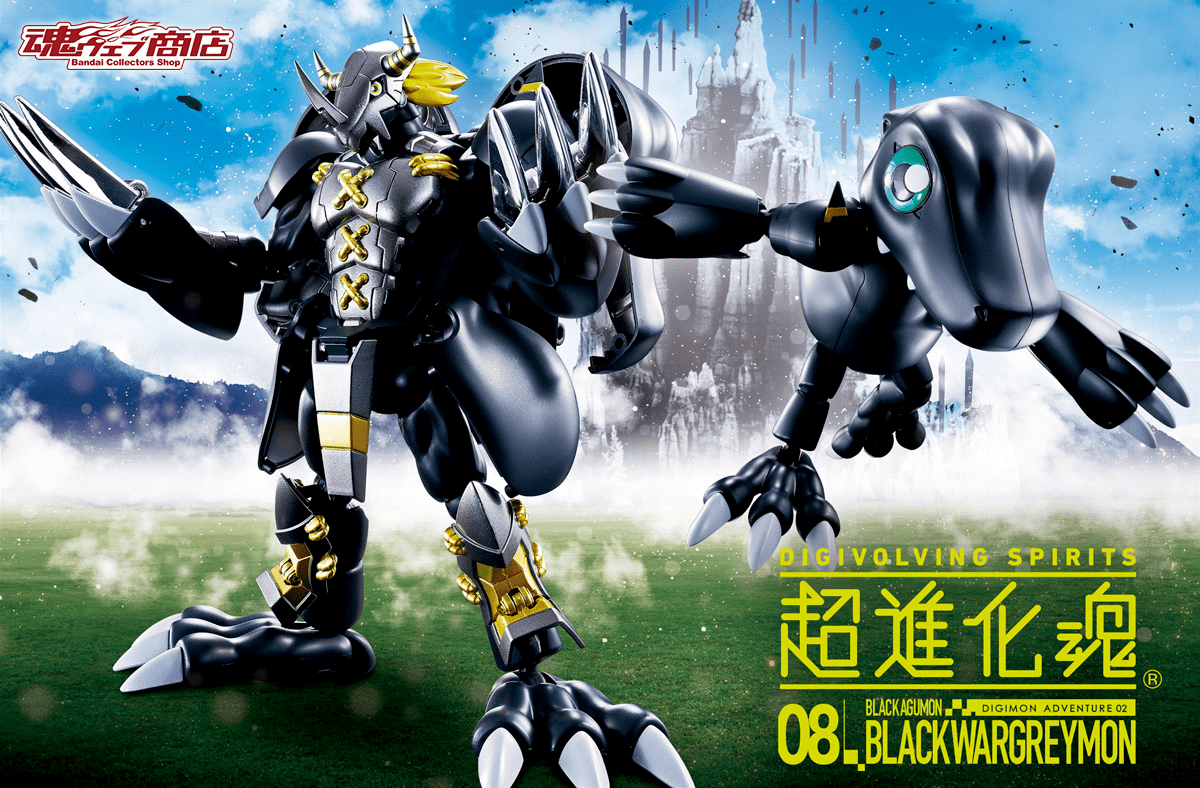 Since the releases of the figures are being staggered date wise for different countries, each figure will get it's own thread. Discussion of other figures will no doubt happen since they're part of the same line, but hopefully each having it's own thread makes things a bit easier due to the fact people will be getting them at different times.
BlackWarGreymon was a surprise reveal as the 8th figure, going from announced and shown for the first time, to pre-orders being up in a week.
This is the first Adventure 02 branded Digivolving Spirits figure.
BlackWarGreymon is the third use of this specific mold, and the second use of the mold to be a numbered figure in the Digivolving Spirits line. WarGreymon was the first figure in the line, and released concurrently was a clear version of the figure that came with a stand and an updated 15th Anniversary Version Digivice (the figure was given no official number in the lineup, with it's box not having any figure number on it.)
This is the first numbered figure that's Premium Bandai only in Japan, while getting a normal release in the US, so there is a decent chance that few people actually pre-ordered him from Japanese stock this time around.
The figure recently came out in Japan so it may be awhile until your figure shows up if you pre-ordered from Japan (based on the shipping method and intermediary.)
US orders are expected in May.
BlackWarGreymon can still be pre-ordered at Amazon, it's Japanese release was pre-order only: (Affiliate link)
The Japanese release was pre-order only at Premium Bandai
Digivolving Spirits #08 BlackWarGreymon at Amazon USA
And if you want to order other Digivolving Spirits...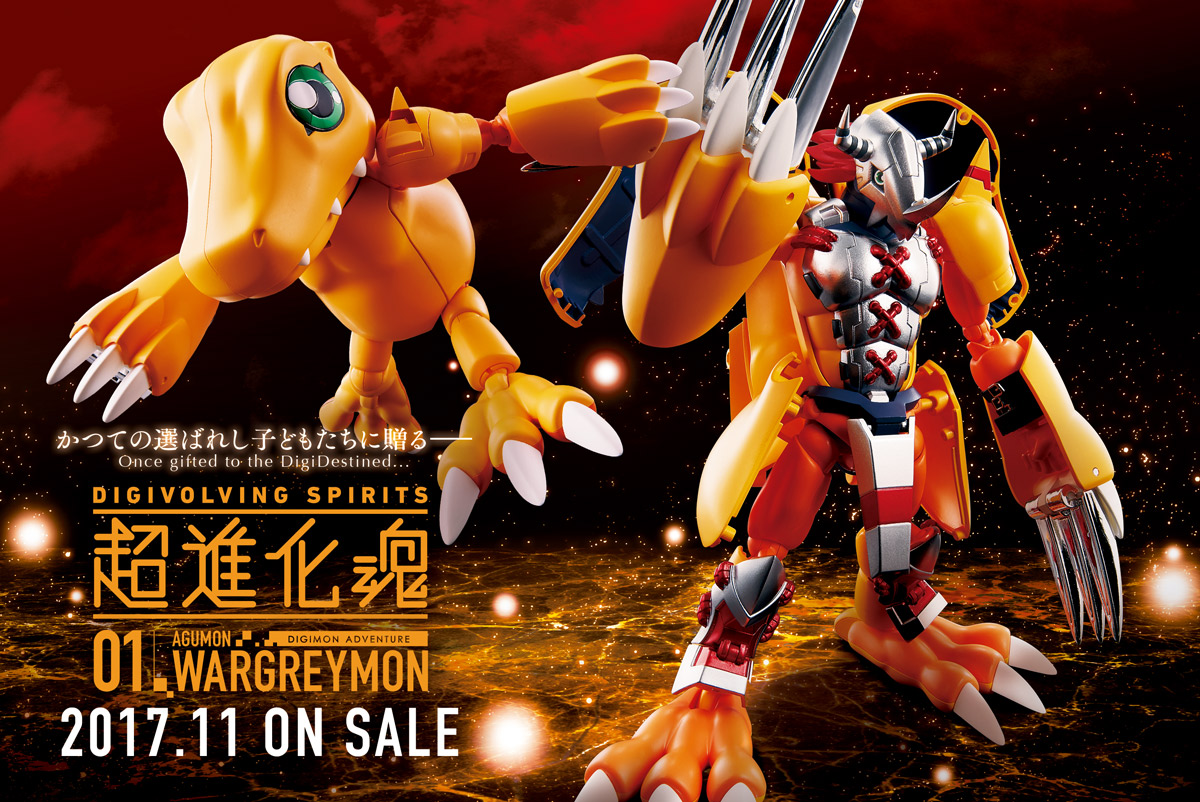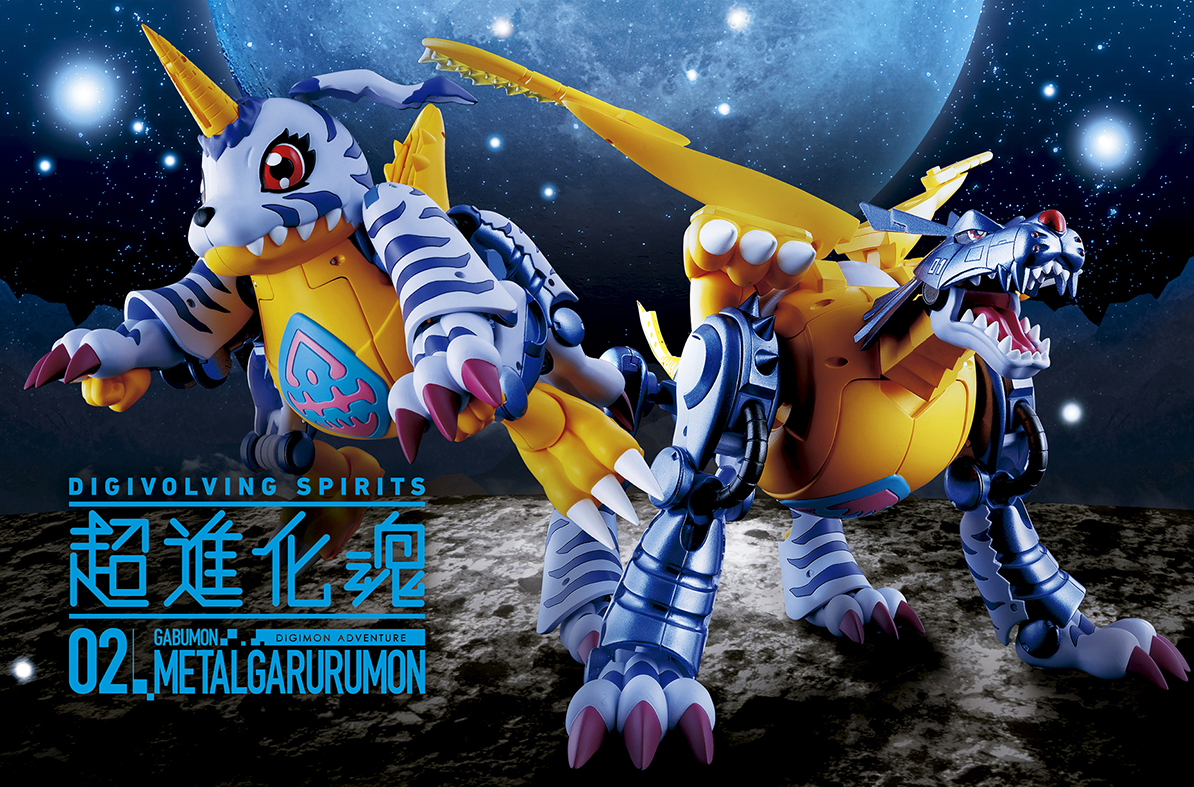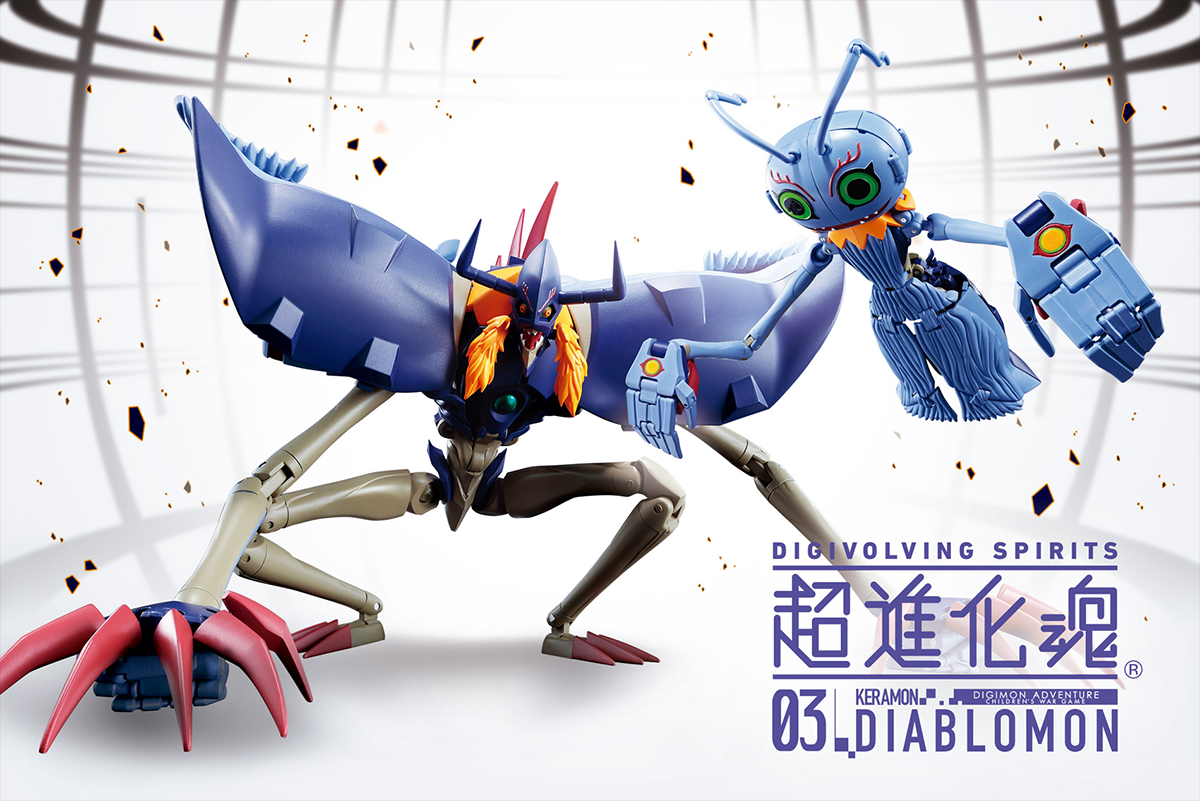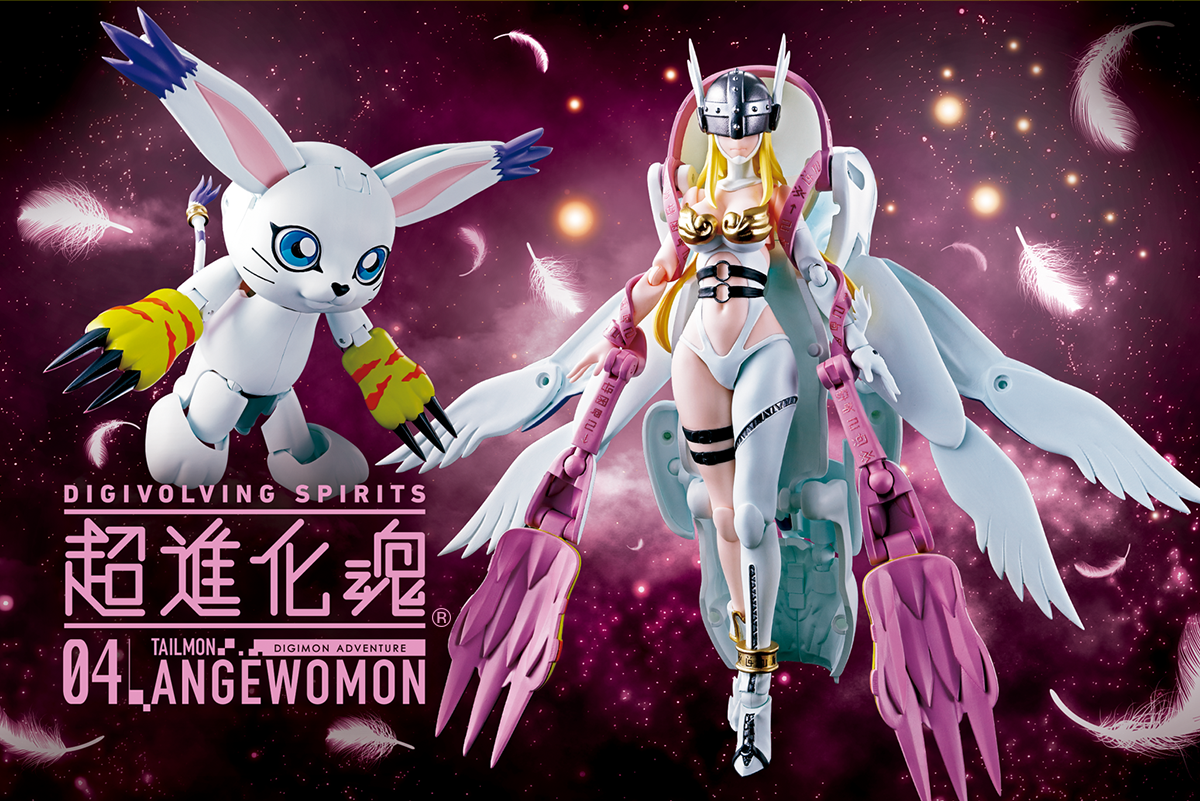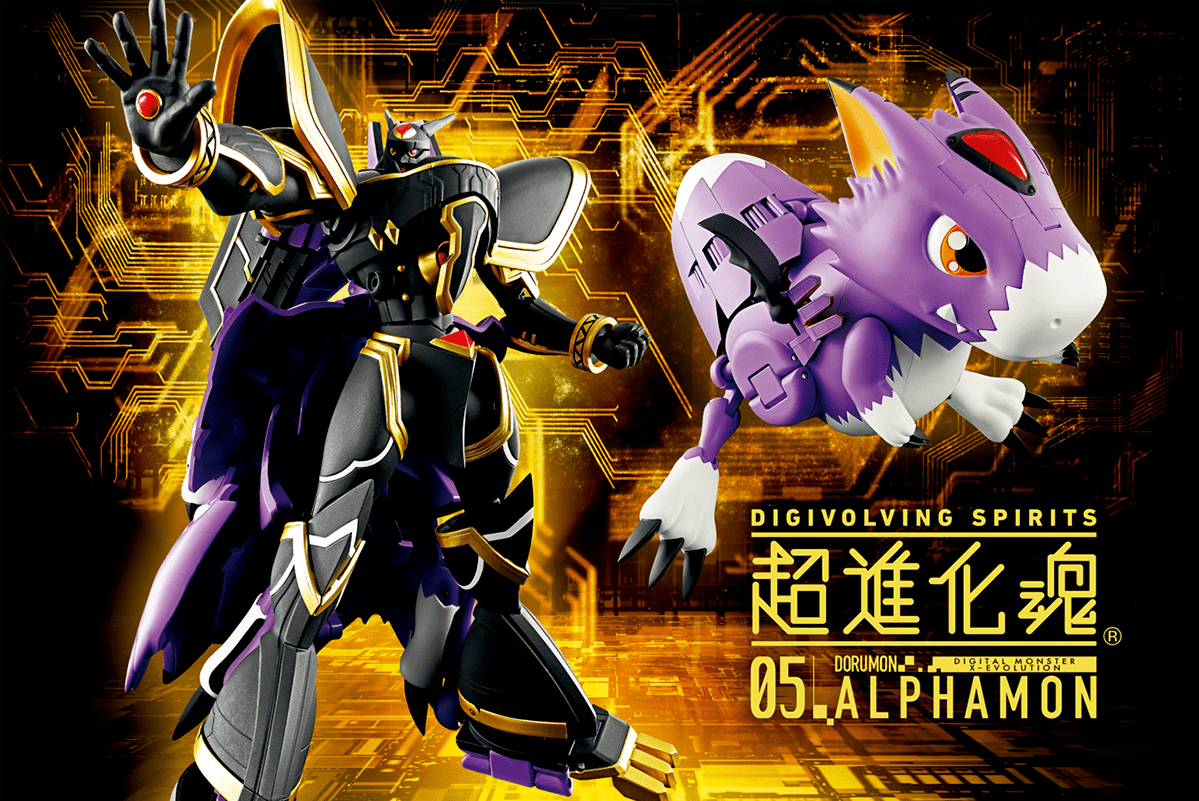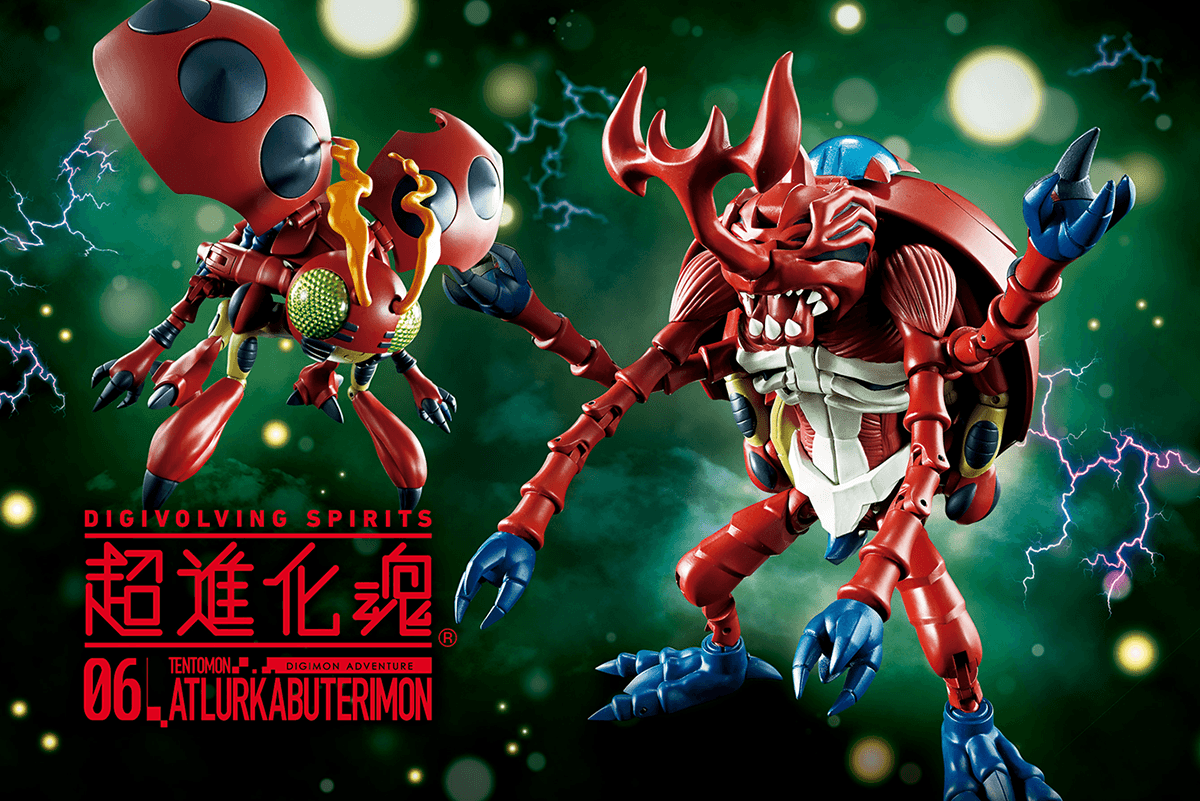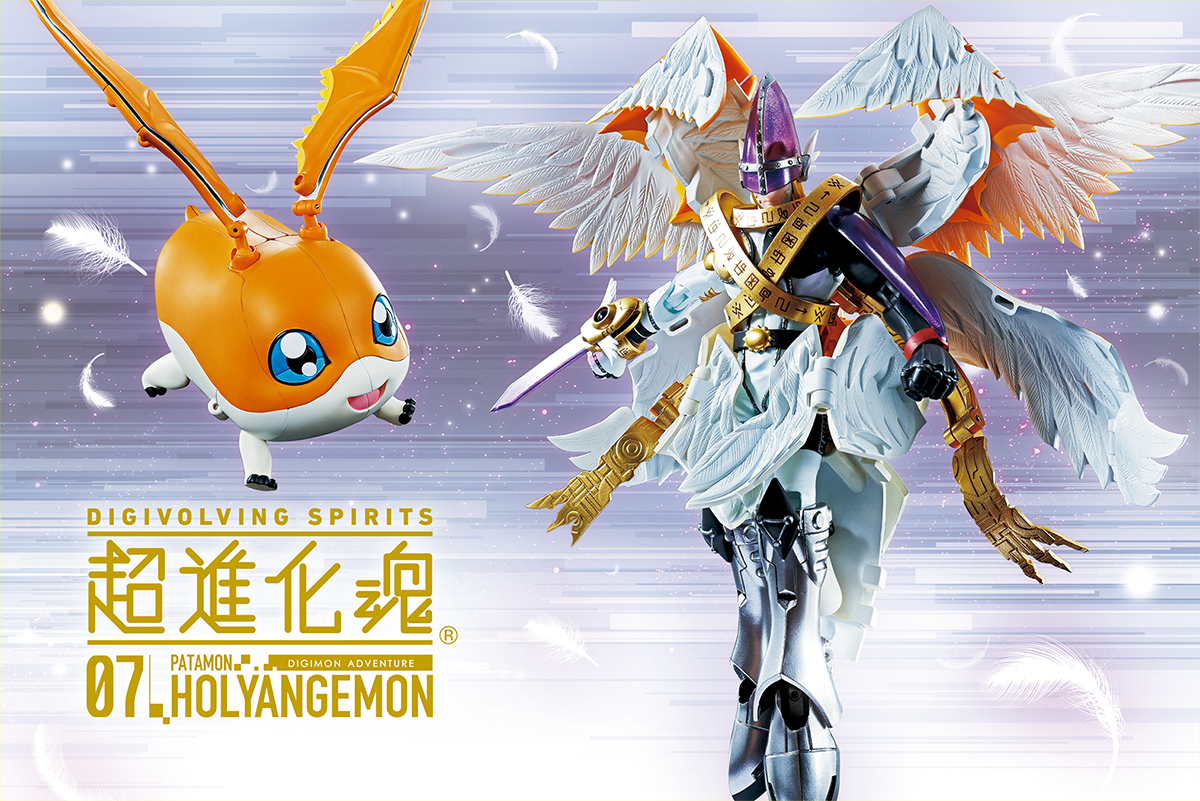 #01 WarGreymon (Affiliate links):
Digivolving Spirits WarGreymon at CDJapan
(currently sold out)
Digivolving Spirits WarGreymon at Amazon USA
#02 MetalGarurumon (Affiliate links):
Digivolving Spirits MetalGarurumon at CDJapan
(currently sold out)
Digivolving Spirits MetalGarurumon at Amazon USA
#03 Diablomon (Affiliate links):
Digivolving Spirits #03 Diablomon at CDJapan
(currently sold out)
Digivolving Spirits #03 Diablomon at Amazon USA
#04 Angewomon (Affiliate links):
Digivolving Spirits #04 Angewomon at CDJapan
(currently sold out)
Digivolving Spirits #04 Angewomon at Amazon USA
#05 Alphamon (Affiliate links):
Digivolving Spirits #05 Alphamon at CDJapan
(currently sold out)
Digivolving Spirits #05 Alphamon At Amazon USA
#06 AtlurKabuterimon: (Affiliate links)
Digivolving Spirits #06 AtlurKabuterimon at CDJapan
Digivolving Spirits #06 AtlurKabuterimon at Amazon USA
#07 HolyAngemon: (Affiliate links)
Digivolving Spirits #07 HolyAngemon at CDJapan
Digivolving Spirits #07 HolyAngemon at Amazon USA