Show User Social Media
Hide User Social Media
Joined

Sep 8, 2006
Messages

16,142
Just about time for another figure!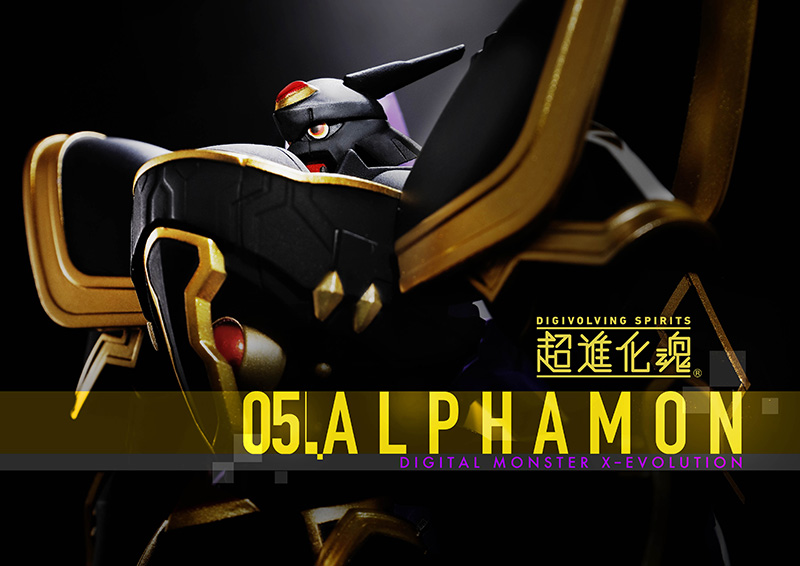 Digivolving Spirits Alphamon is out this week, and we have the most detailed preview of him yet!
Alphamon is a bit unique in that he was formally announced far in advance of his release (last year in fact), and we actually saw a nearly finished prototype when the line itself was first announced over a year ago. With his release everything we saw day 1 for Digivolving Spirits will have been released.
They recently held
the Digivolving Spirit Alphamon Touch and Try event
at the Akiba Showroom.
They thank everyone who showed up to try the figure out.
They want to tell you how it went, along with things from the questionnaire they gave to people who showed up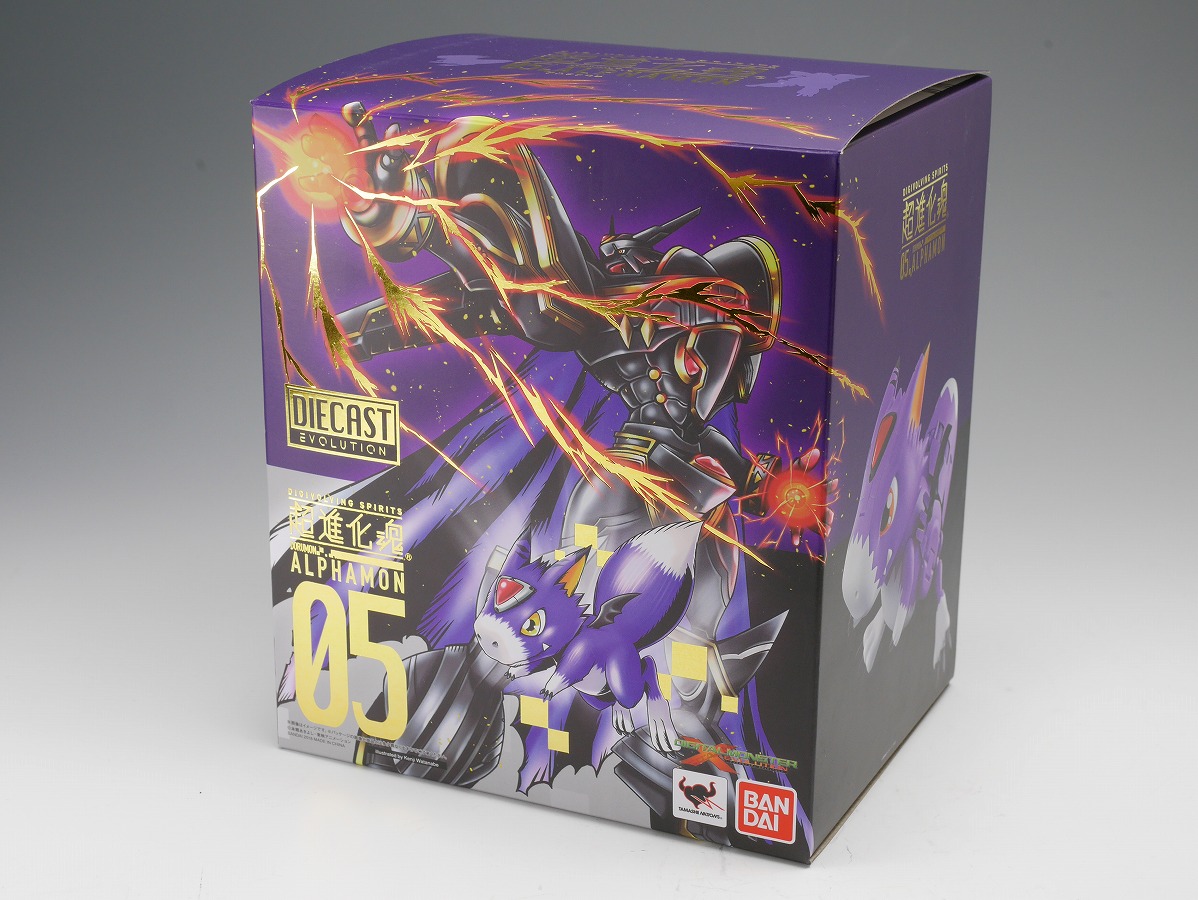 First, the packaging. It has new art by Kenji Watanabe, along with gilded foil. They changed up the packaging style this time to represent the majesty of the Royal Knights, but they made sure the height still matched prior releases, to allow for them to be arranged together easily on shelves.
Alphamon and Dorumon have almost no design similarities. It transforms well and is easy to put together in each form- Male in 20s
The Alphamon form is modeled well- Male in 20s
Alphamon and Dorumon are cute and cool!- Female in 20s
This is the fifth Digivolving Spirits figure, and was completely new with no equivalent release in the past Super Evolution figure series.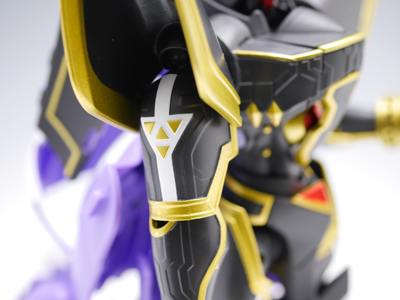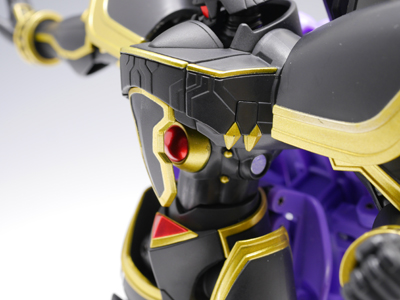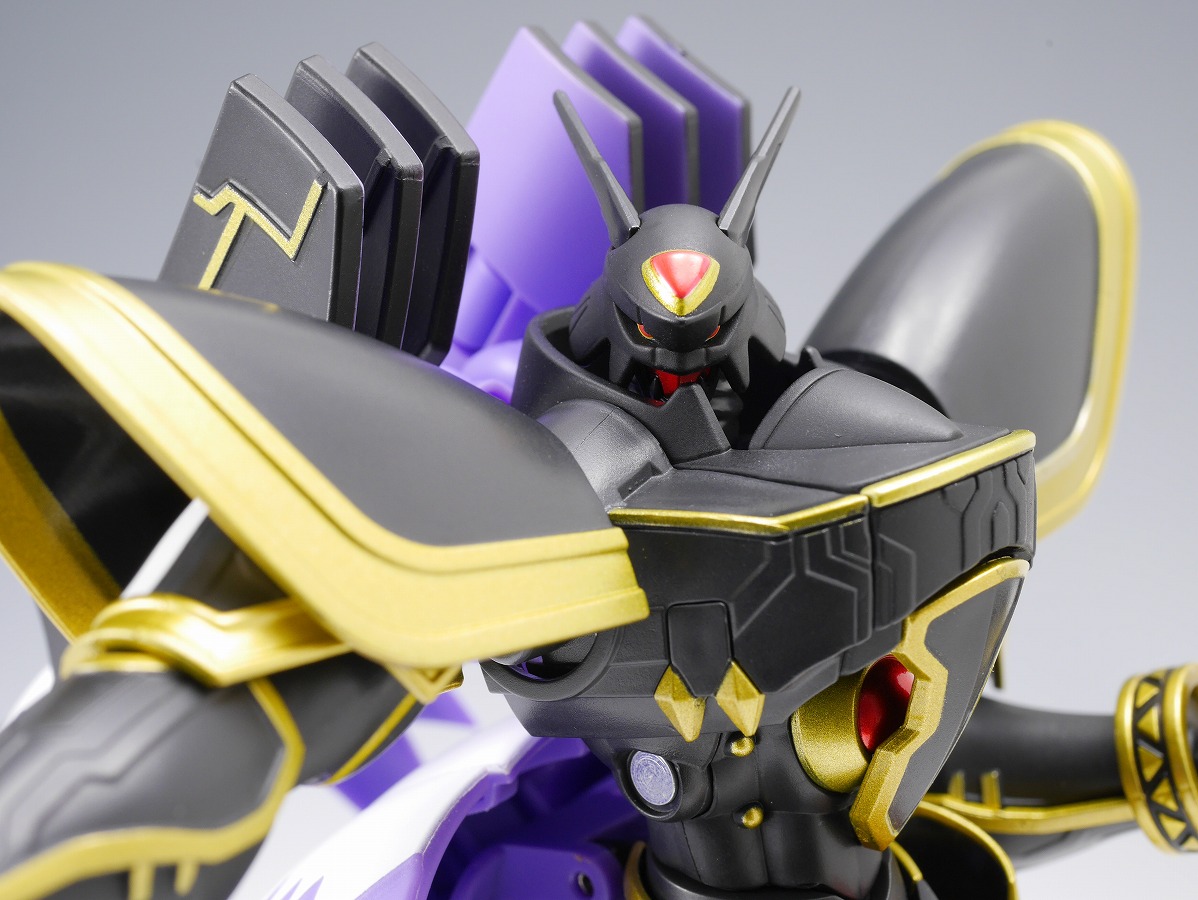 The main body is mostly black and is molded with a matte texture finish that should feel high class in the hand. Alphamon also has been molded to a specific degree that they compare to a Figuarts, and they believe in silhouette you wouldn't be able to tell it's a transforming figure instead of a standard action figure.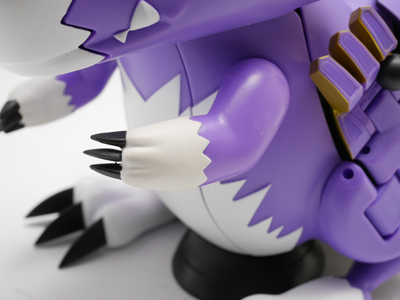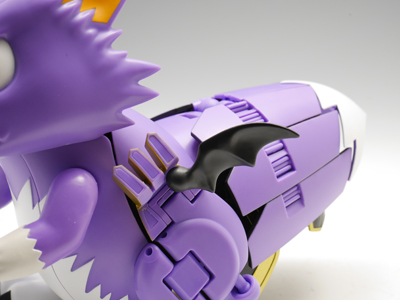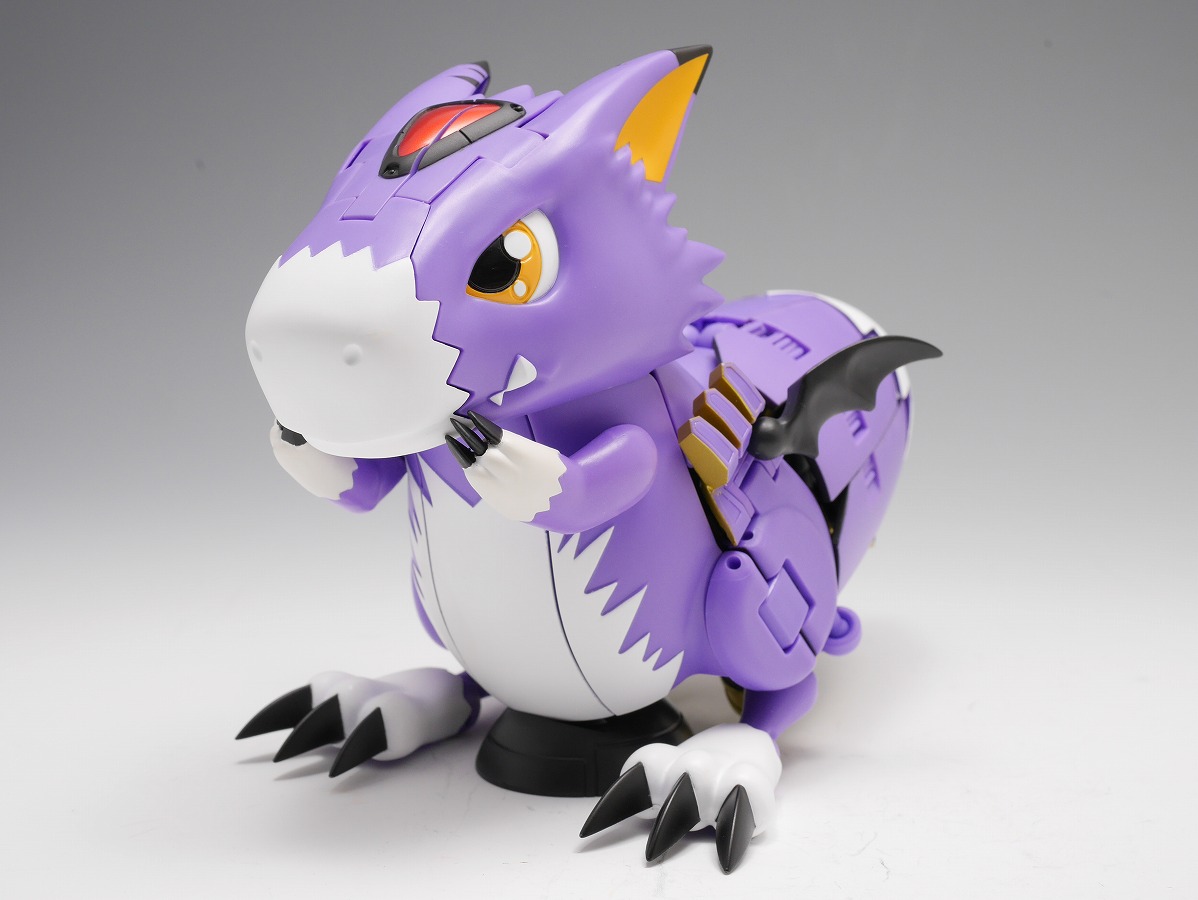 Dorumon has a cute shape, and that cuteness goes to his forefoot and small wings.
It's better that the range of movement is wide- Male in 20s
Transformation and proportion, plus mobility is well organized- Male in 20s
Dorumon and Alphamon... both can be transformed but looks hard- Male in 20s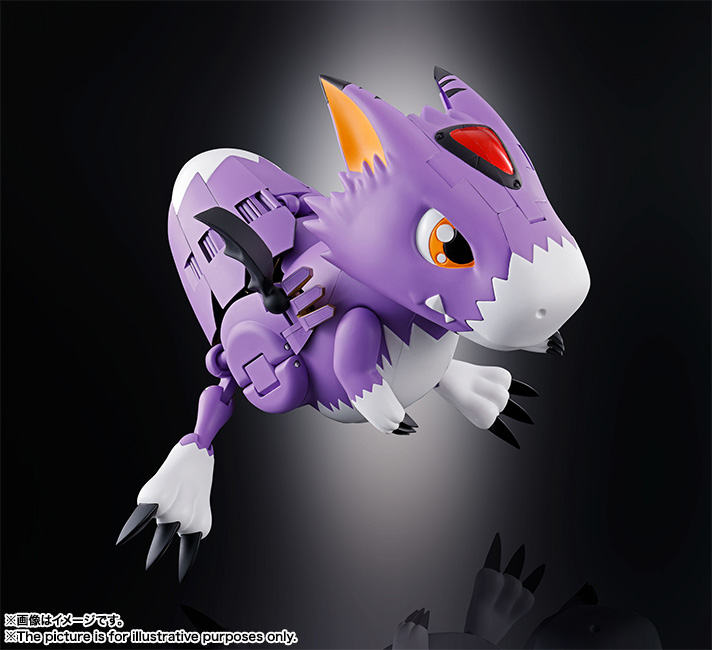 Joints such as the shoulders, arms, and legs can move and pose freely.
They include alternate wrist parts for Alphamon's move Digitalize of Soul .
Great effort and planning were made to have a transforming Alphamon to Dorumon without parts needing to be replaced, along with it being able to move and be posed like an action figure.
Transformation is difficult- Male in 20s
They feel some people will find it difficult to transform the figure due to it's surprising transformation gimmick. They ask you not to worry, they included a full color manual with the product.
They tried to make the manual as easy to understand as possible, showing off position and shape, along with notes.
They will show some tricks to transform some of the more difficult parts, and they remind you to refer to the instruction manual if you need help.
Transforming Alphamon to Dorumon
It's hard to find where to transform the ankle.
Alphamon's ankle cracks up and down with the gold paint as part of the border.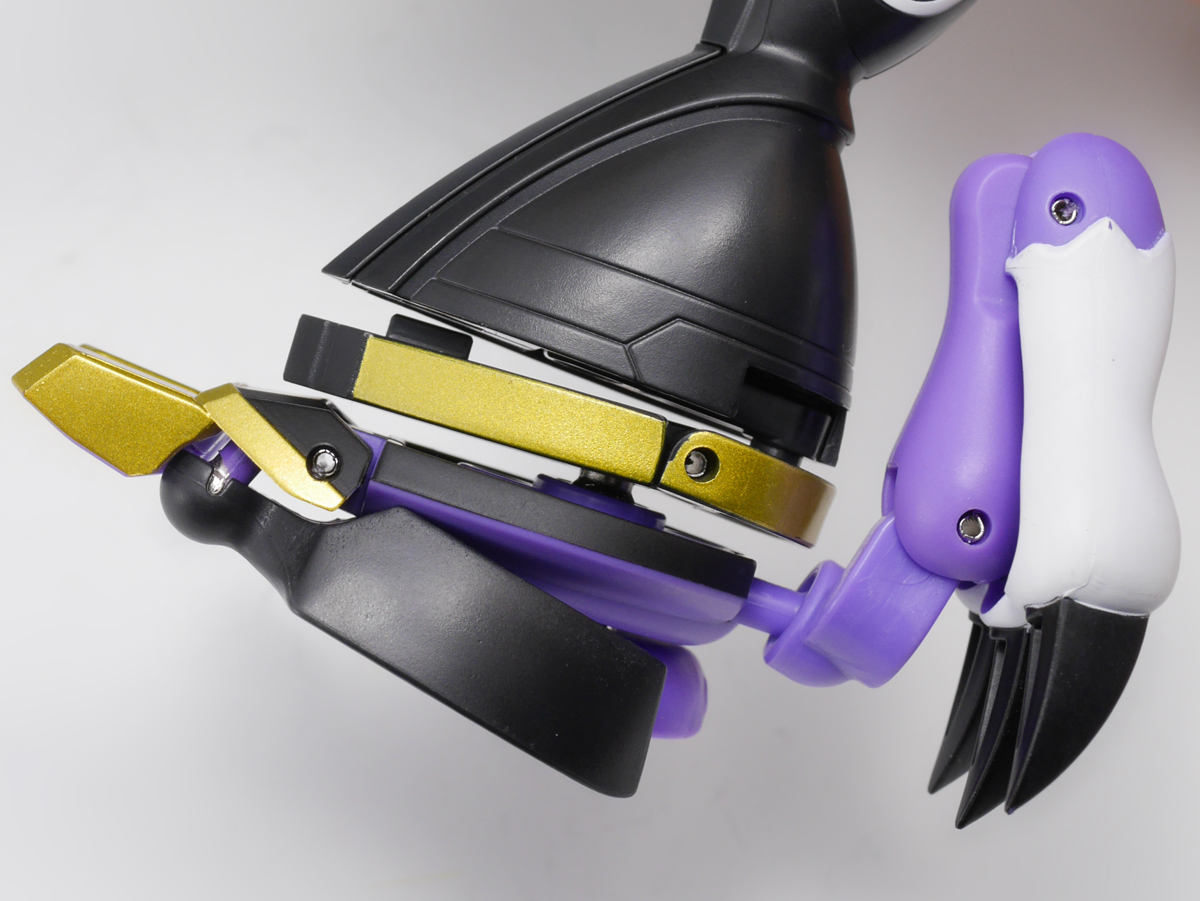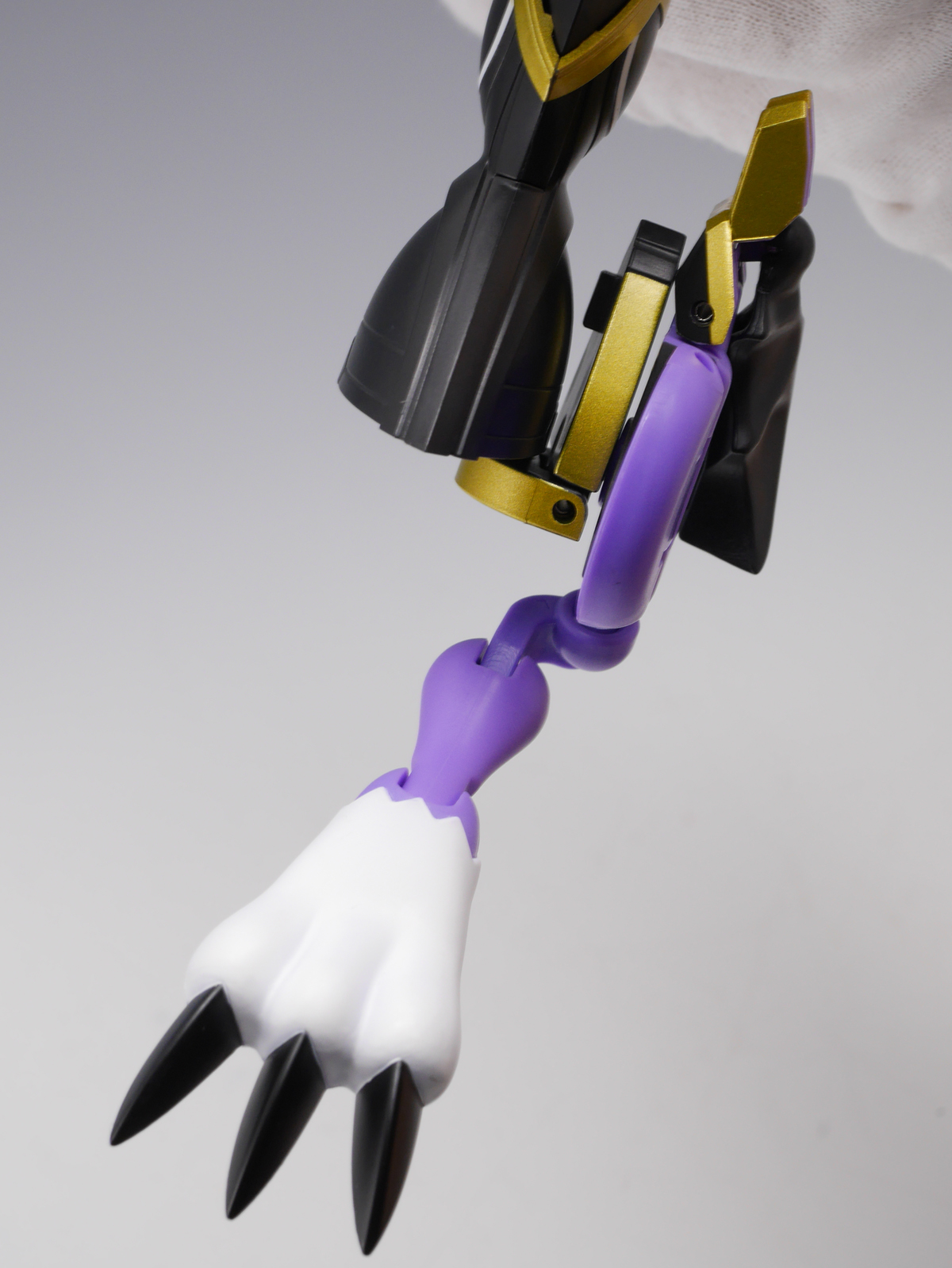 Don't forget to crank the inner frame in the heel.
The back parts do not cover cleanly.
Don't forget to bend Alphamon's leg into an inverted joint.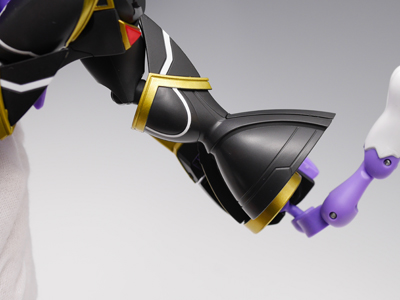 There are irregularities that will match even if it looks like they don't reach exactly.
When covering Dorumon's head, don't forget to close the crank at the back.
If you don't follow this it won't reach and will be uneven.
Confirm the arms and legs are oriented correctly.
Transforming from Dorumon to Alphamon
Please put the legs forward from the hip and adjust the position after moving the back parts so they are easier to see.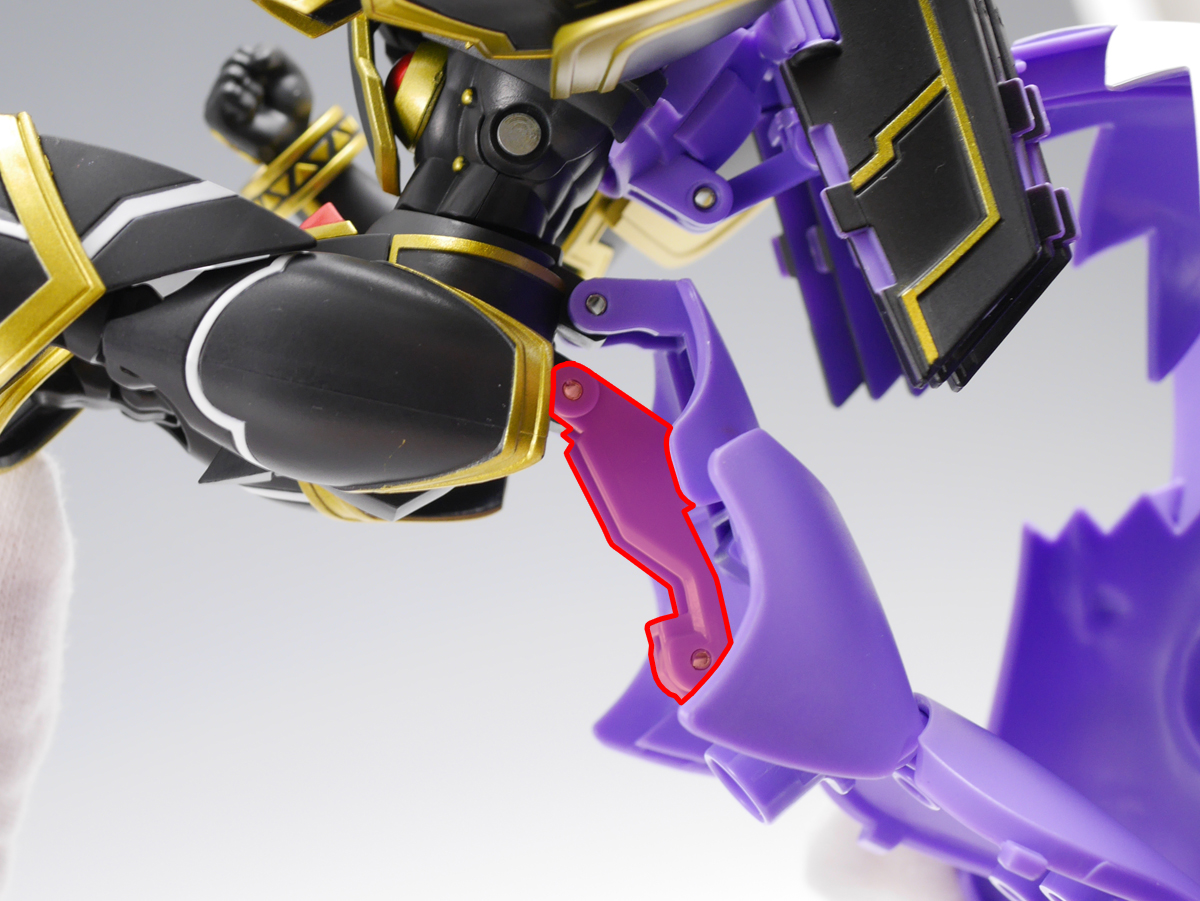 The back part will fold into place when the crank is fully extended. It will be easier to lock if you line it up with the butt and try and get it to fit perfectly. Please be careful not to make a mistake in the orientation of the parts, because the back will rotate around.
The transformation has many bold parts and it's fun- Male in 20s
Transformation was somewhat difficult at times, the hands were fun- Male in 30s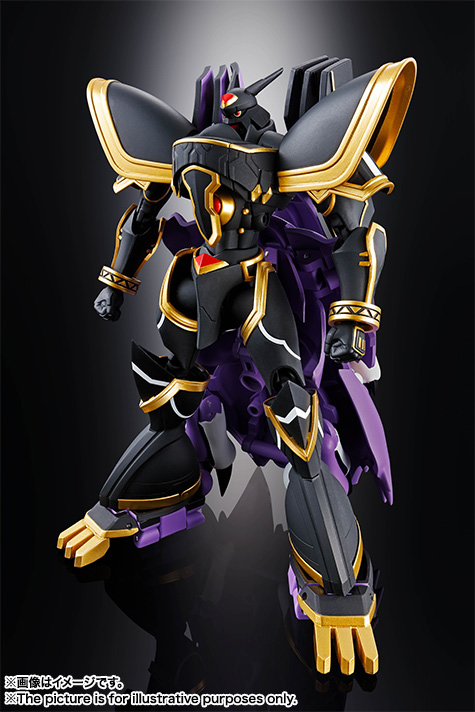 Alphamon is a level 9 on the new Digivolving Difficulty scale being used on these figures. It has a transformation gimmick that should be very satisfying to play with. Try the challenging transformation for yourself.
Alphamon is cool and Dorumon is cute. It was a very good product on both sides. I'm definitely going to buy it- Male in 20s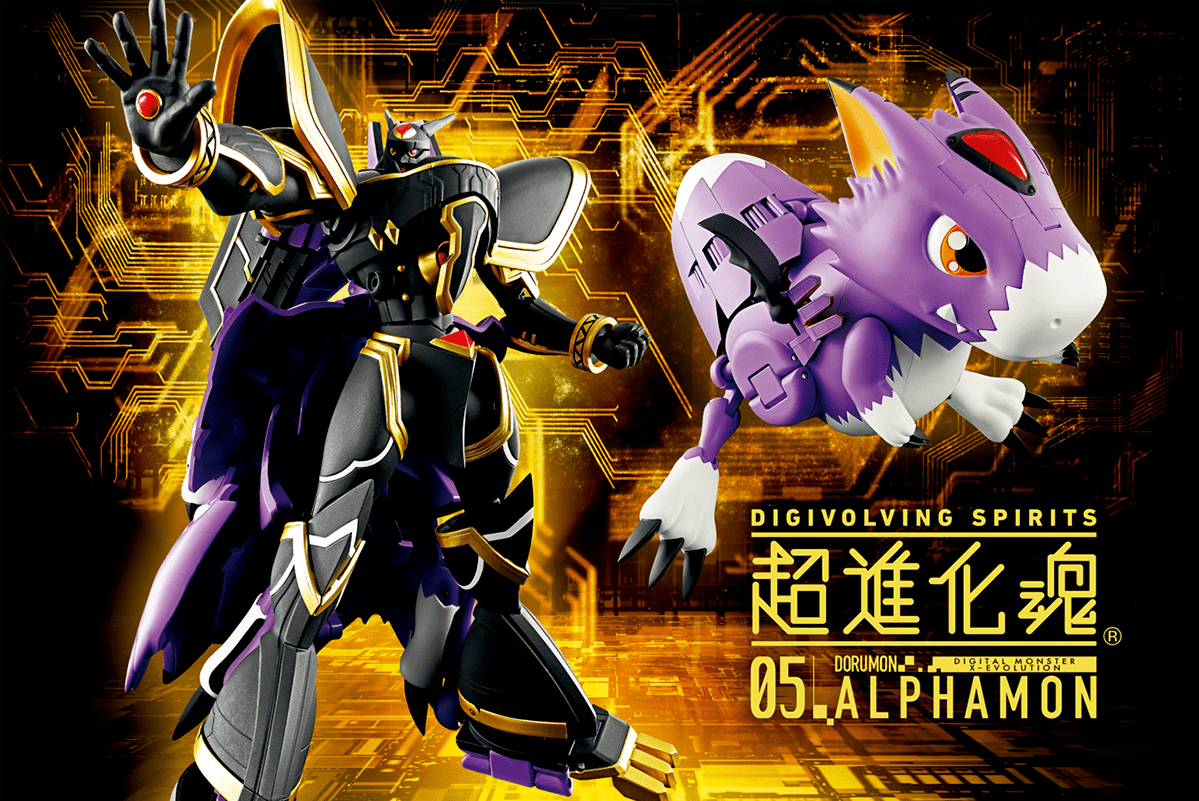 The figure is officially out on July 28th in Japan. US stock will ship in August. Pre-Orders are still available: (affiliate links)
Digivolving Spirits #05 Alphamon at CDJapan
Digivolving Spirits #05 Alphamon At Amazon USA
After Alphamon is AtlurKabuterimon!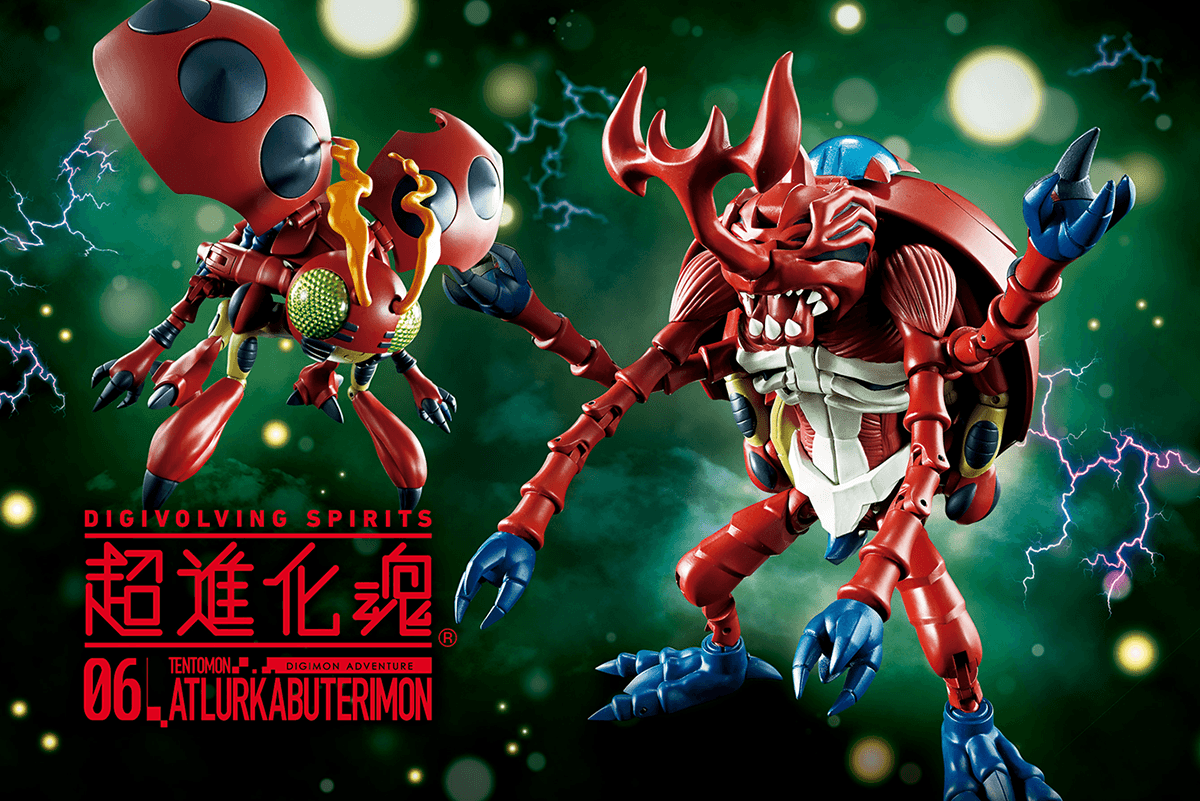 #06 AtlurKabuterimon will be out on in September in Japan and October in the US. He's also up for pre-order (Affiliate links):
Digivolving Spirits #06 AtlurKabuterimon at CDJapan
Digivolving Spirits #06 AtlurKabuterimon at Amazon USA
And we recently found out who is going to be next!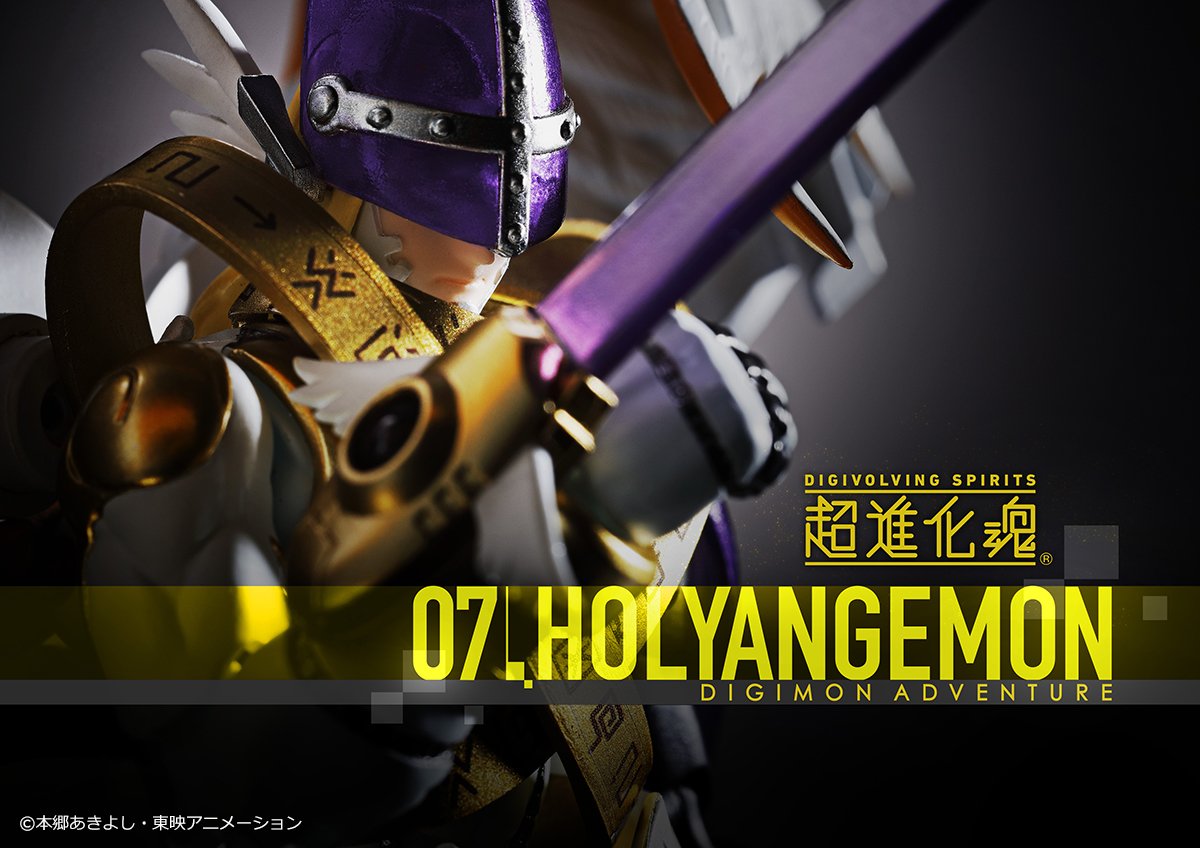 HolyAngemon!
And if you want to order or pre-order other Digivolving Spirits...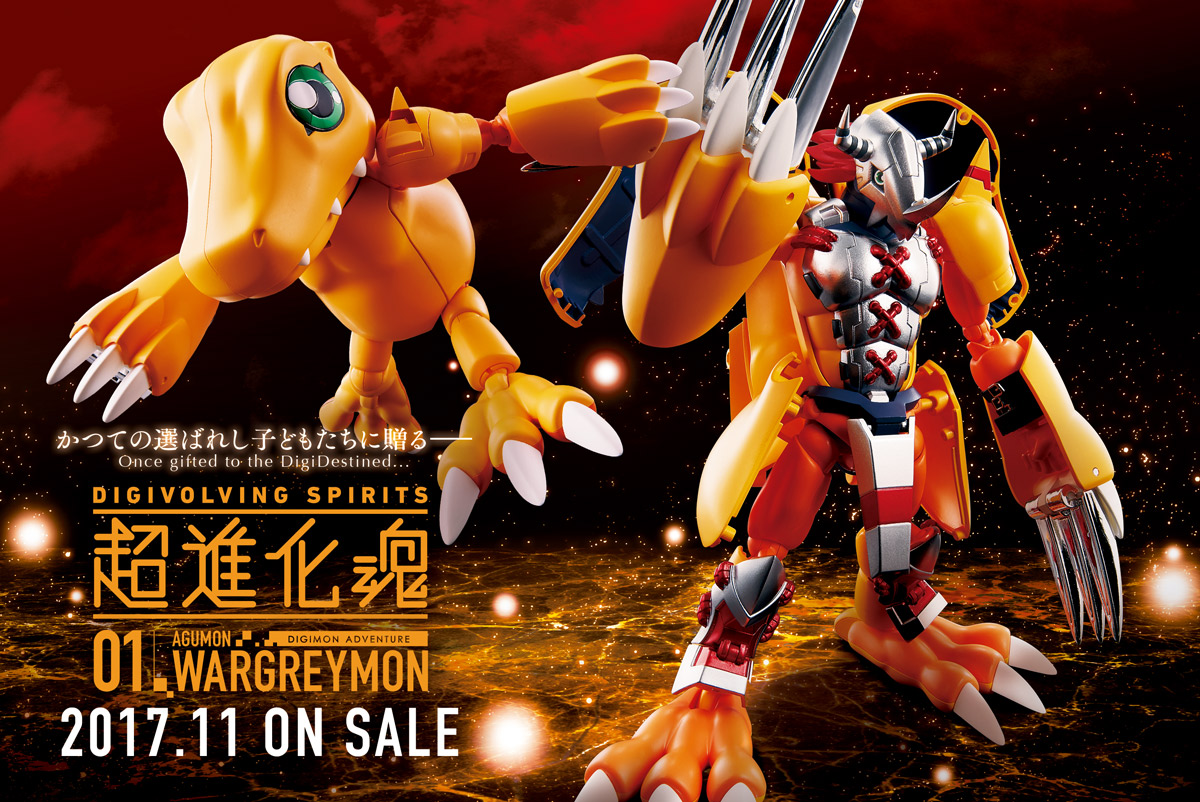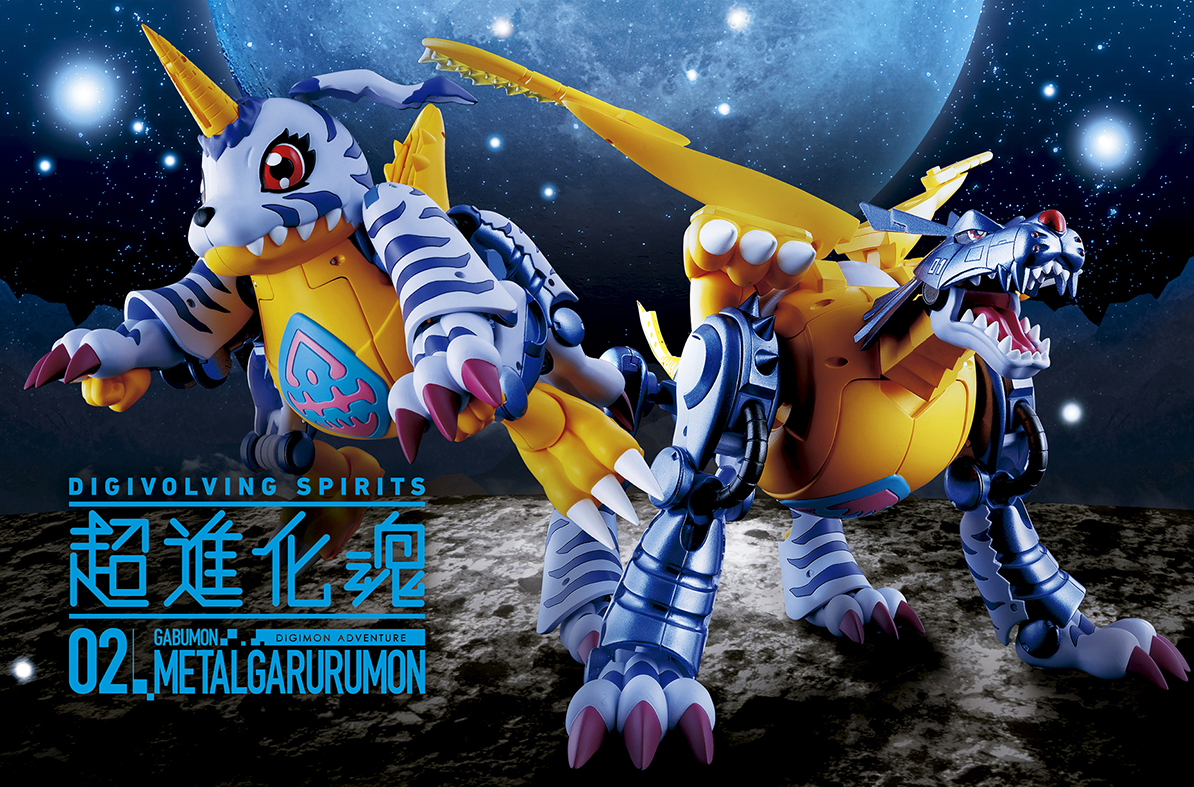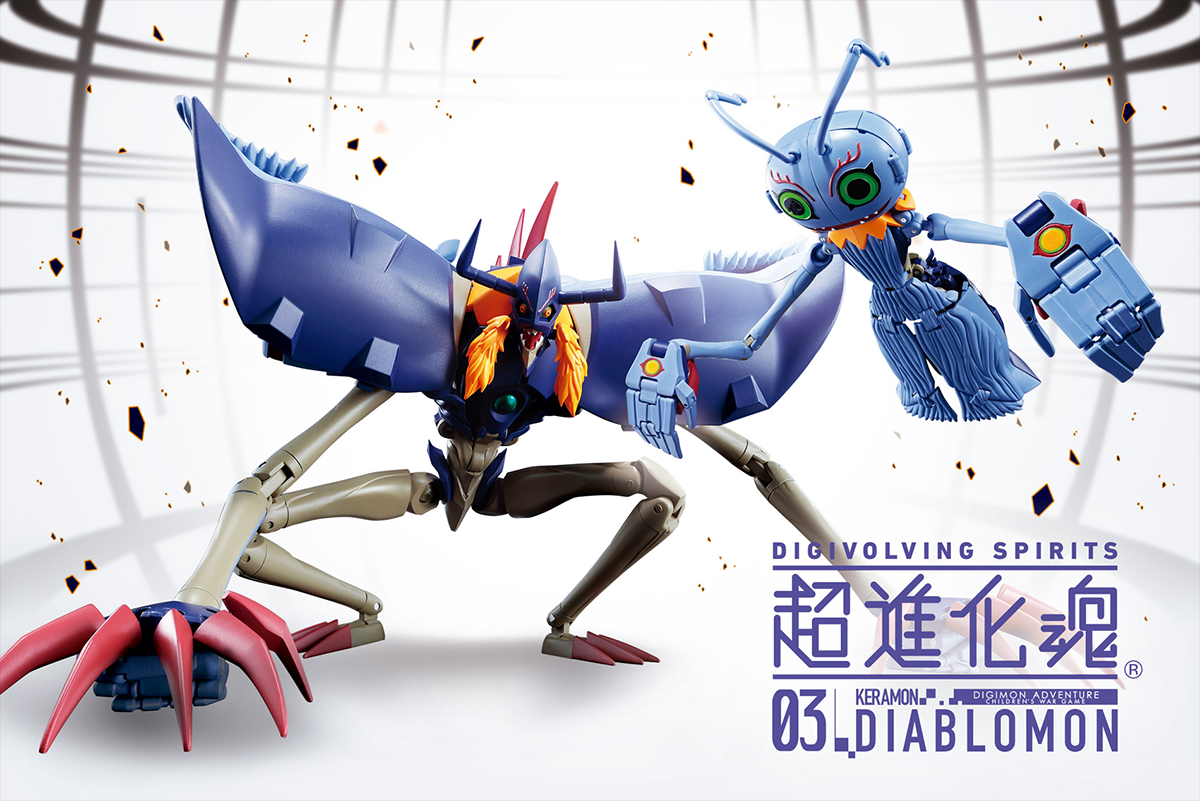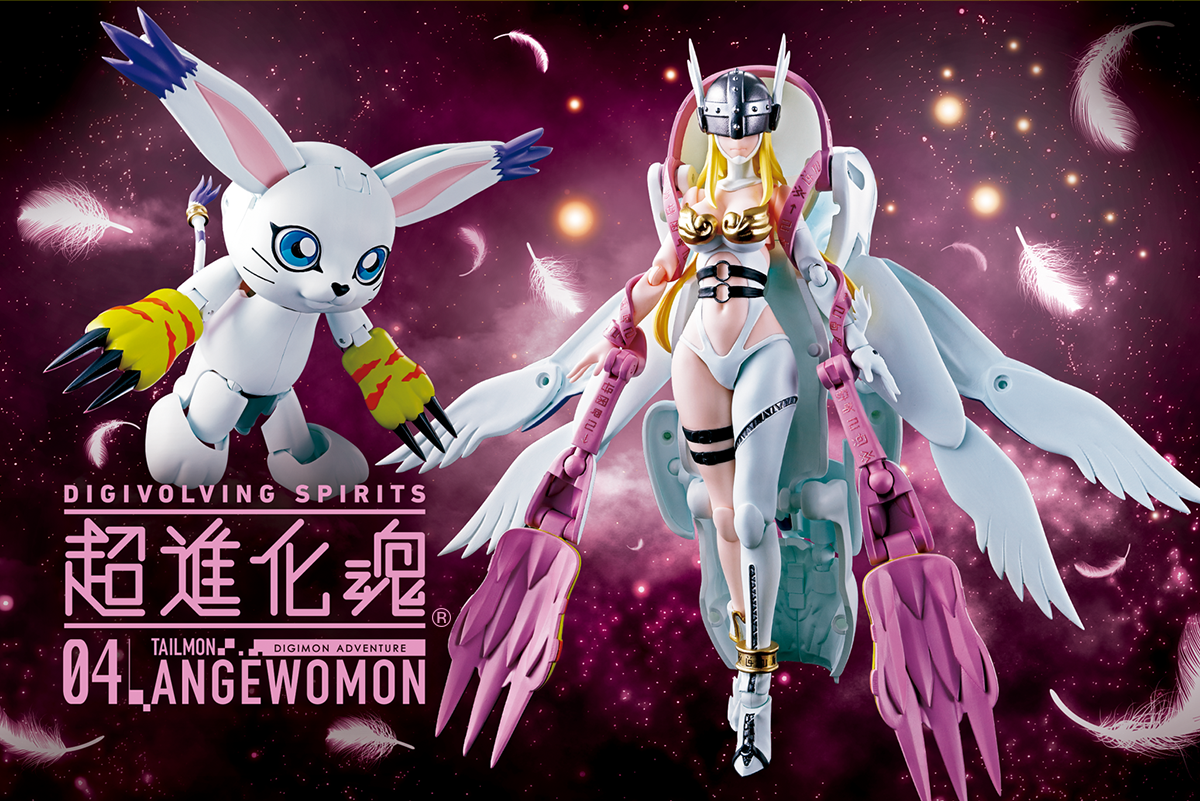 #01 WarGreymon (Affiliate link):
Digivolving Spirits WarGreymon at Amazon USA
#02 MetalGarurumon (Affiliate links):
Digivolving Spirits MetalGarurumon at CDJapan
(currently sold out, may change)
Digivolving Spirits MetalGarurumon at Amazon USA
#03 Diablomon (Affiliate links):
Digivolving Spirits #03 Diablomon at CDJapan
Digivolving Spirits #03 Diablomon at Amazon USA
#04 Angewomon (Affiliate links):
Digivolving Spirits #04 Angewomon at CDJapan
Digivolving Spirits #04 Angewomon at Amazon USA