Show User Social Media
Hide User Social Media
Joined

Sep 8, 2006
Messages

12,885
Digivolving Spirits Alphamon Box & Prototype Preview, & Diablomon Release & Festival!
Time for another look at Digivolving Spirits.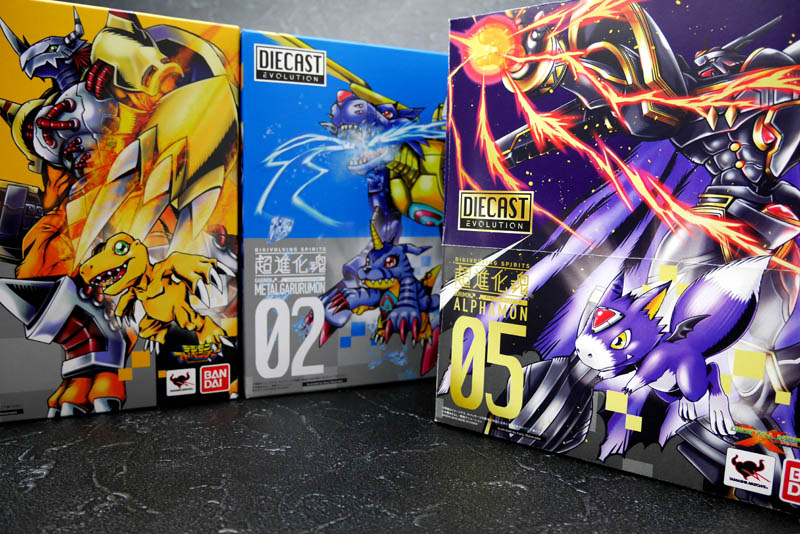 Tamashii is giving us another look
at Digivolving Spirits Alphamon.
We finally get to see the packaging!
The box has some fantastic artwork of Alphamon and Dorumon by Kenji Watanabe.
Since it's the first Royal Knights, and it's a bit more expensive, they decided to use going foil instead of silver on the box. In addition the text for the logo and information skews to a goldish yellow instead of white like the prior figures. They mention this isn't the final design.
The box for Alphamon has quite a bit more depth to it than WarGreymon and MetalGarurumon (and they say it's the deepest out of all the figures so far, but they've kept the height the same.)
On top of that we get a look at prototypes!
During the transformation Dorumon ends up being Alphamon's cape, and it's hard to tell these are the same figure by looking at them from the front.
You can see the various pieces that use die cast metal, such as Alphamon's face, wrists knees, and also elements like the joints on his feet.
A little pedestal is included to help Dorumon stand.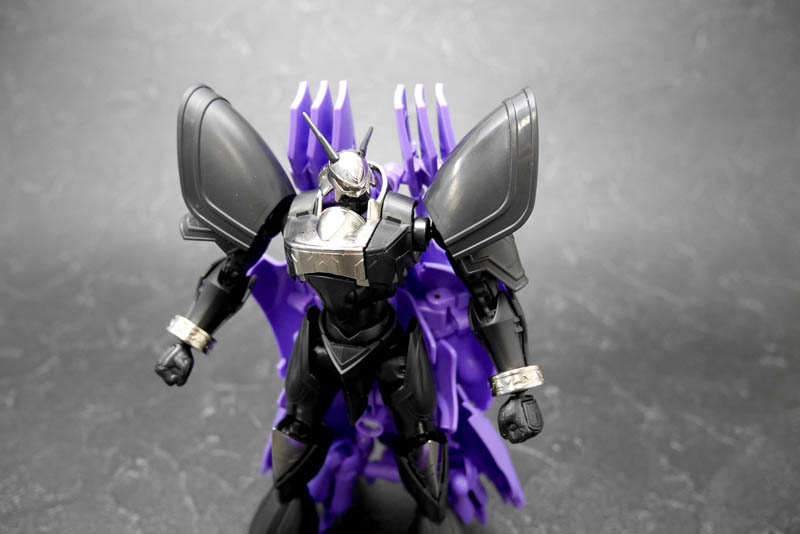 They tried to arrange the metal parts on Alphamon so that when you touch and hold the figure you can feel the weight and the coldness of the metal.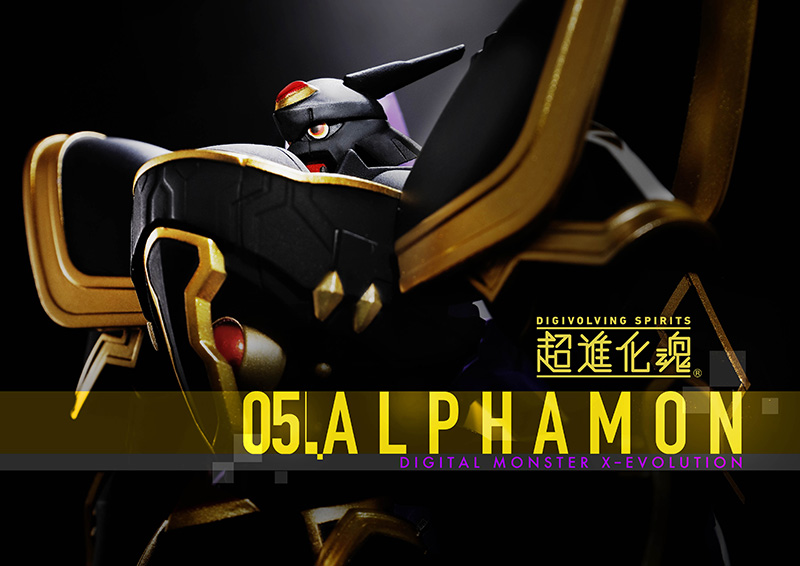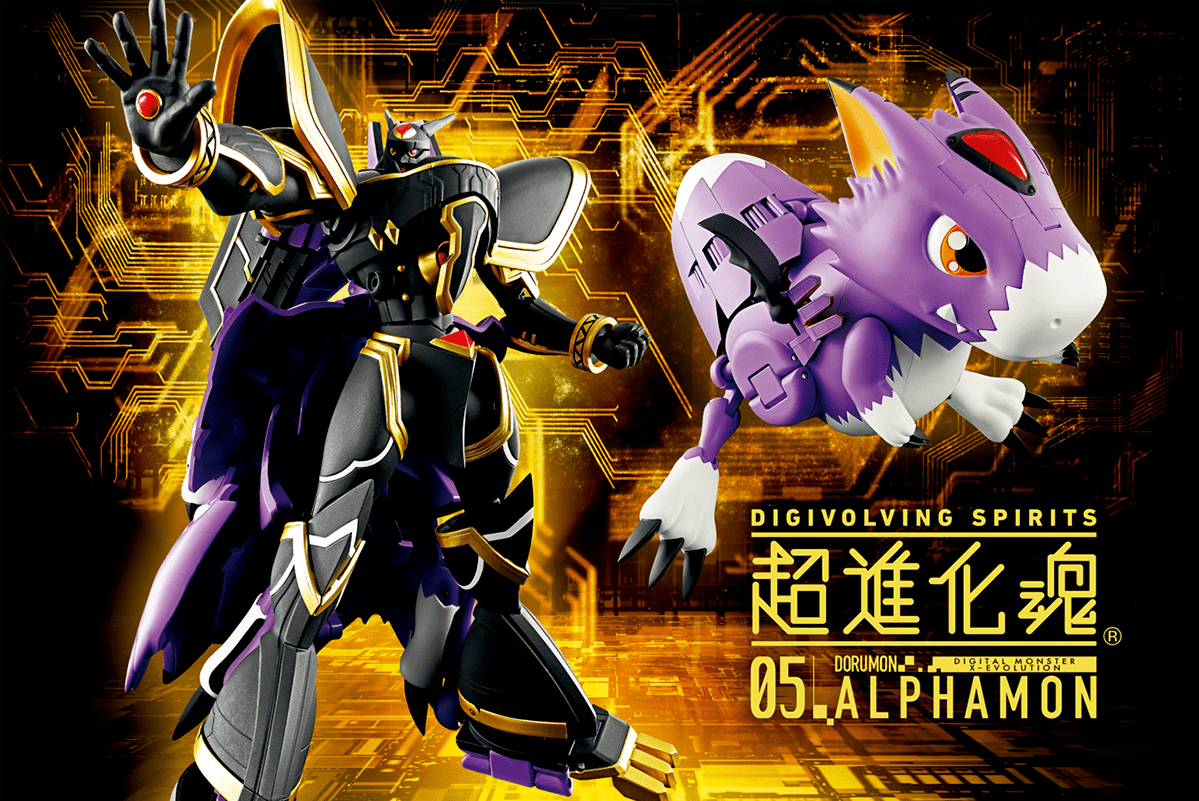 Digivolving Spirits #05 Alphamon (from Digimon X-Evolution) will be released in July for 8,500 yen. Pre-orders are open (Affiliate links):
Digivolving Spirits #05 Alphamon at CDJapan
Digivolving Spirits #05 Alphamon At Amazon USA
And Alphamon isn't the only Digivolving Spirits with news at the moment...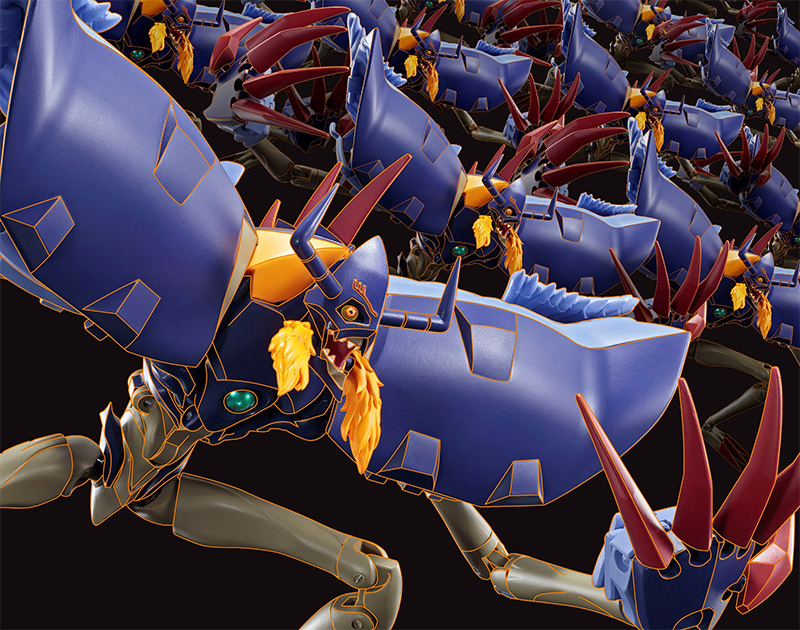 On March 24th Digivolving Spirits Diablomon is being released!
They are holding a Diablomon Festival in honor of the new release!
First, for those in Japan, they will be streaming
Our War Game on Youtube
for a limited time.
Second, they are doing a
Twitter campaign
(Japan only again!)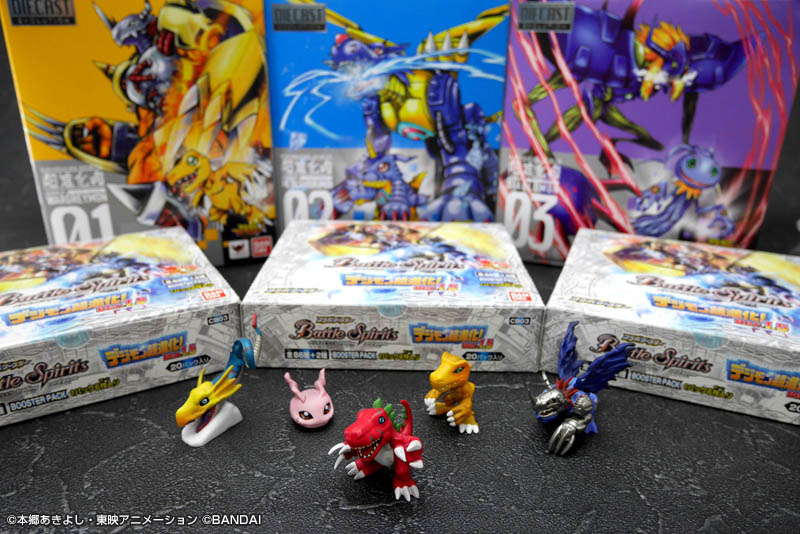 They want you to tweet photos of Digivolving Spirits figures (and other Tamashii Digimon products.)
Tweet your photo to
their features account
and use the hashtag #超進化魂
If they get 500 tweets they will do 3 prize packages. Each prize package includes one of the first 3 Digivolving Spirits figures (signed by Kenji Watanabe), Battle Spirits Digimon 1.5 booster box, and all 5 Digital Monster Capsule Mascot Collection 2.0 gashapon figures.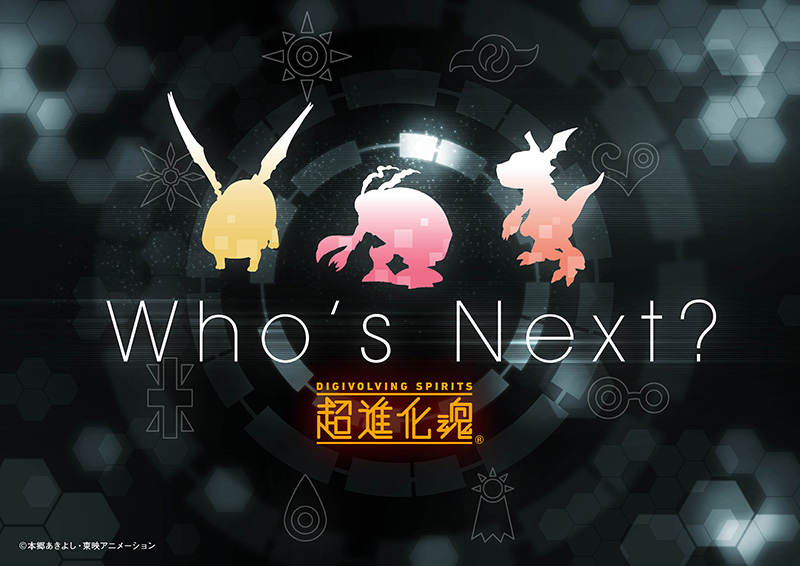 If they get 1000 they'll show us who the next Digivolving Spirits figure is a bit early.
The Twitter campaign ends on April 14th.
Update- Just a small update...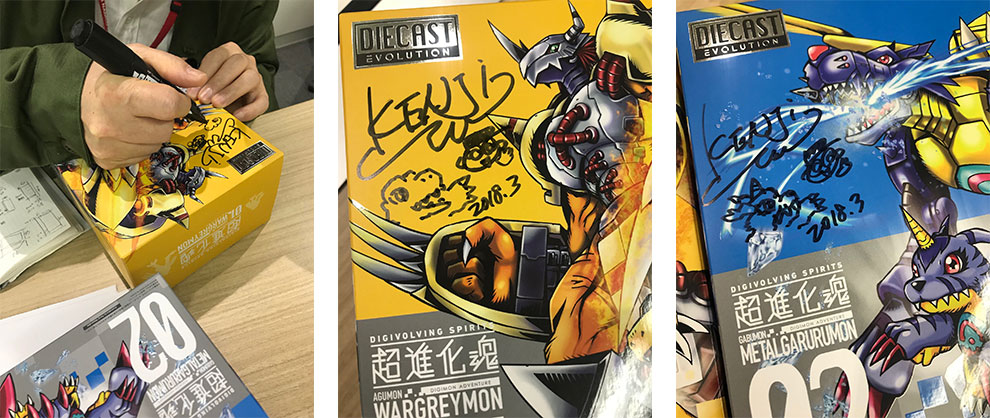 Photos of Watanabe signing the WarGreymon and MetalGarurumon boxes for the contest.
Update- Update- The Diablomon Festival Twitter Campaign is up to 250 photo tweets. At 500 is when they do 3 prize packages, and 1,000 is when they show new Digivolving Spirits figures. Although it appears to be referring to a 'lineup' rather than a singular figure, so even though
we've gotten an early look at AtlurKabuterimon
perhaps if the number gets hit we'll get to see HolyAngemon and Dukemon also...
Last but not least for the Diablomon Festival...
A video showing you how to transform Diablomon!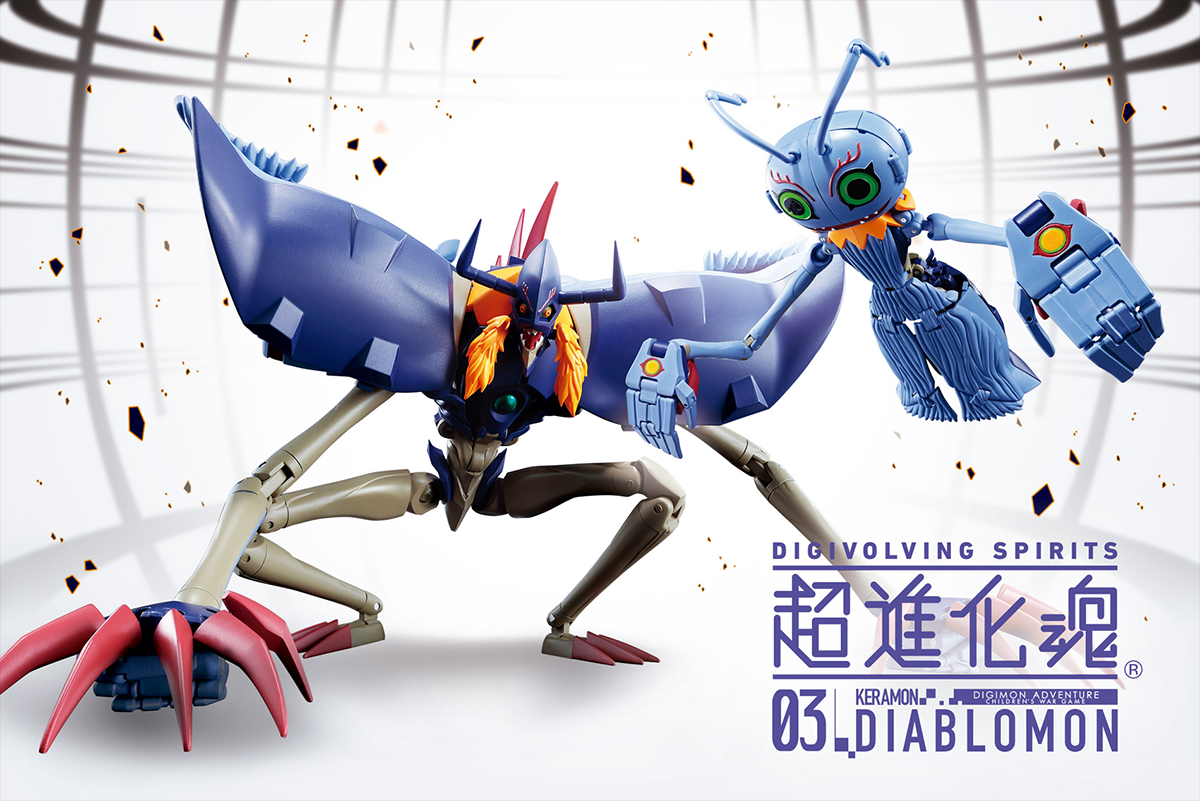 Diablomon is still available to order, but is a bit harder to get than the others at the moment... (Affiliate links)
Digivolving Spirits #03 Diablomon at CDJapan
(currently not available, may change)
Digivolving Spirits #03 Diablomon at Amazon USA
(currently only available from 3rd party sellers)
And if you want to order or pre-order other Digivolving Spirits...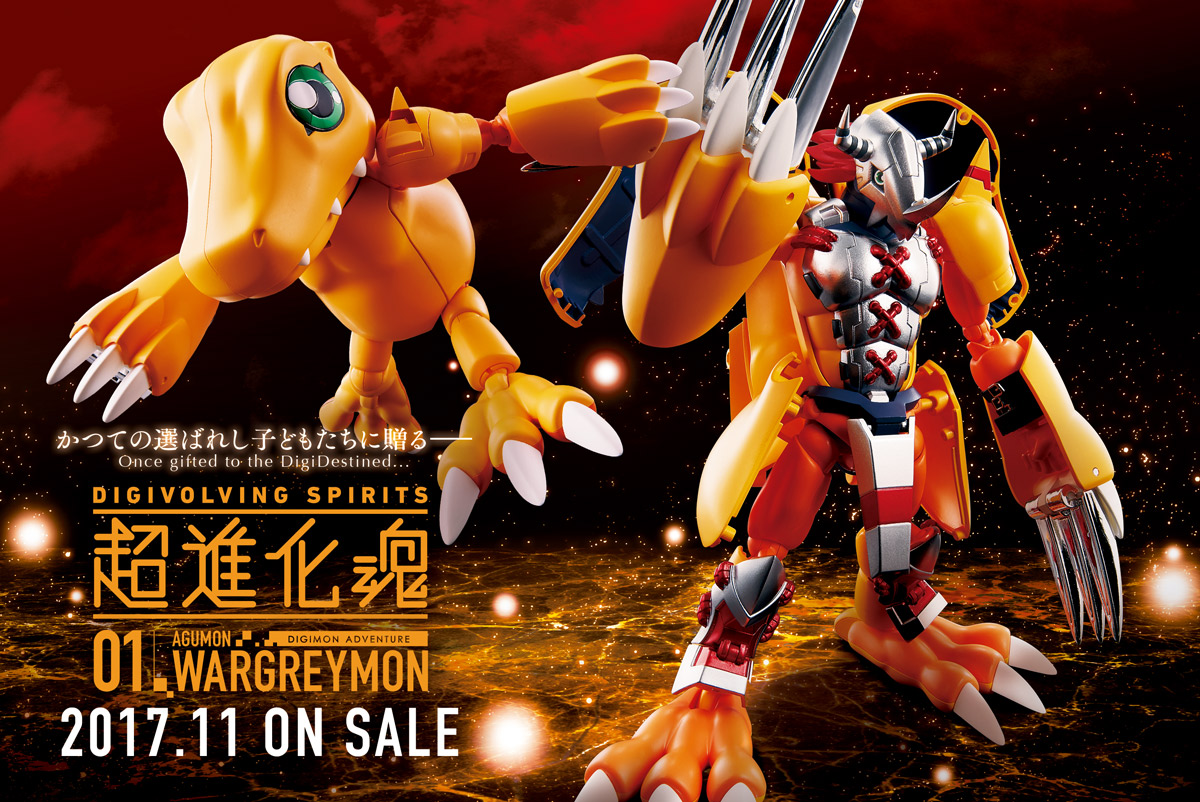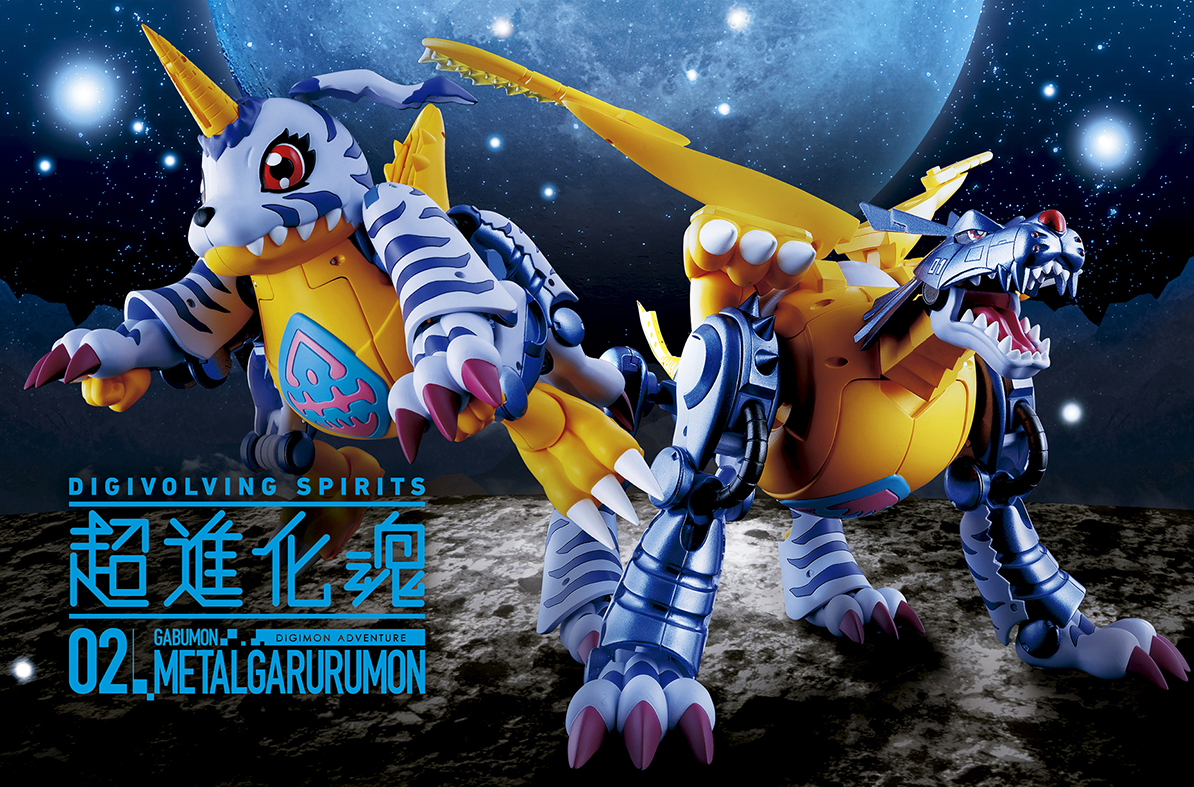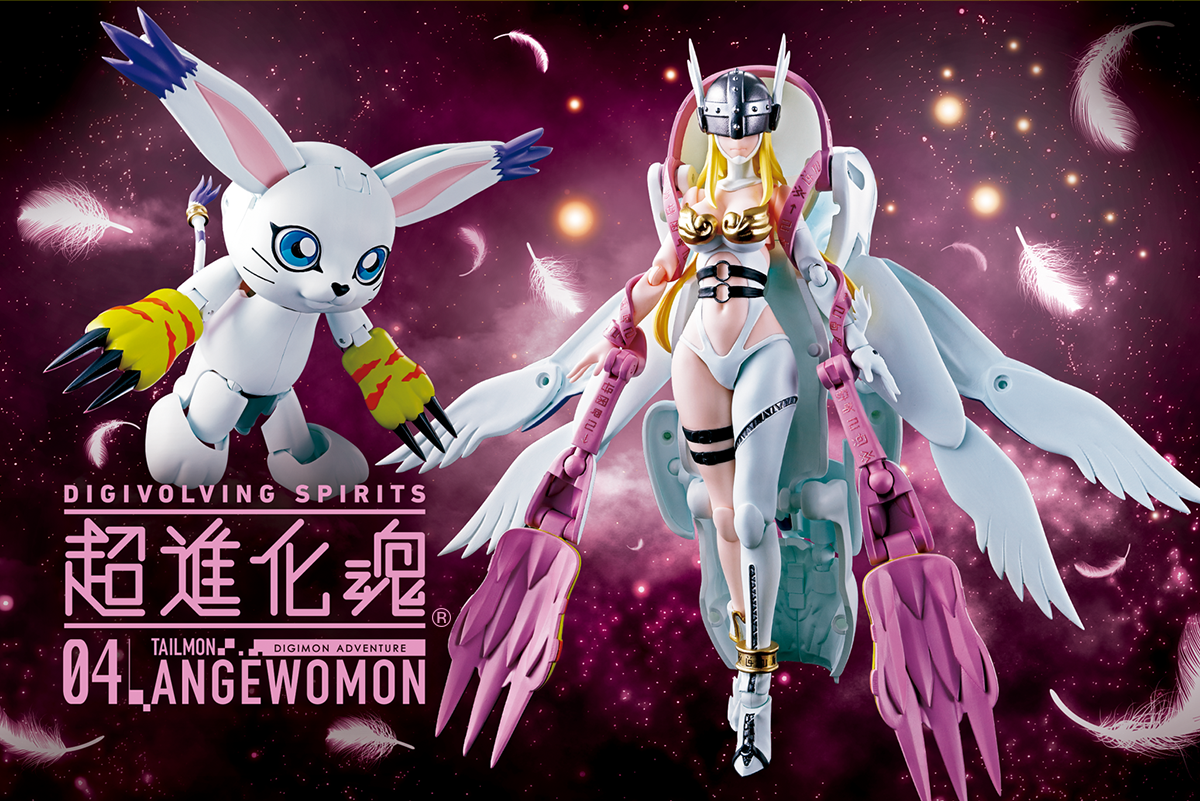 #01 WarGreymon (Affiliate links):
Digivolving Spirits WarGreymon at Amazon USA
Digivolving Spirits WarGreymon at CDJapan
(currently not available, may change)
#02 MetalGarurumon (Affiliate links): Out February 28th in the US
Digivolving Spirits MetalGarurumon at Amazon USA
Digivolving Spirits MetalGarurumon at CDJapan
(currently not available, may change)
#04 Angewomon (Affiliate links):
Digivolving Spirits #04 Angewomon at CDJapan
Digivolving Spirits #04 Angewomon at Amazon USA