Show User Social Media
Hide User Social Media
Joined

Sep 8, 2006
Messages

12,711
We know a new Digivolving Spirits figure a bit early!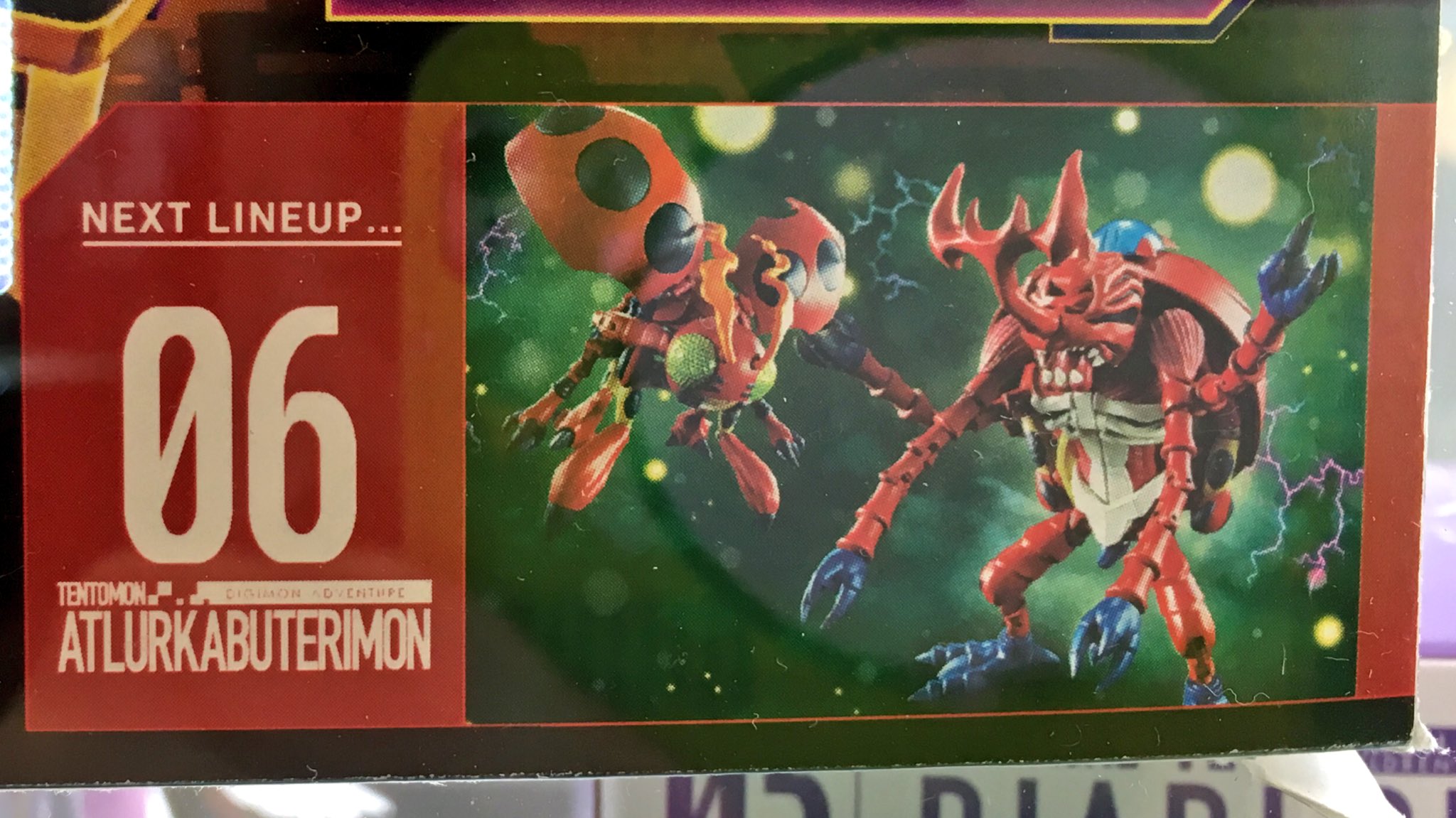 This weekend was Anime Japan
, and while they didn't announce any big Digimon news there, we did get one bit of fantastic information... accidentally.
Digivolving Spirits #06 is AtlurKabuterimon from Digimon Adventure!
The Tentomon/AtlurKabuterimon figure was first shown off in prototype form (as Tentomon) last year at
a Tamashii Nations event
, and during a livestream at the same event they showed a super early prototype of the AtlurKabuterimon.
This is our first decent look at the AtlurKabuterimon form of the figure.
One might wonder how we ended up finding out about AtlurKabuterimon early, especially since Tamashii had been promoting showing it off soon as part of a Twitter campaign.
Well... look at the picture carefully.
A small explanation in photo form, from a prior Tamashii article...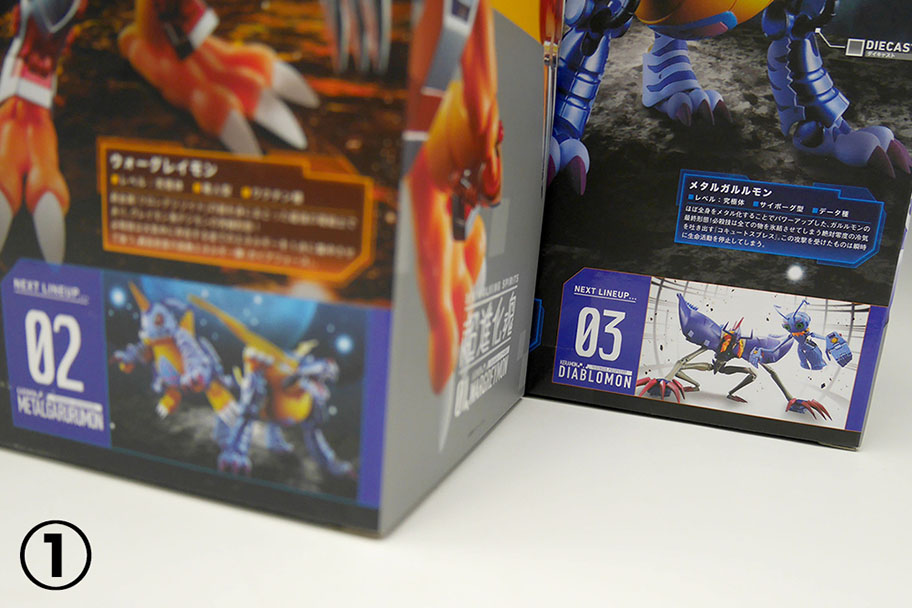 The box they have on display at Anime Expo isn't blanked out in the preview window.
We'll update with further news and images about AtlurKabuterimon once they are available.
On top of AtlurKabuterimon, there are a number of other Digivolving Spirits figures we've seen to some degree, but without formal release announcements thus far.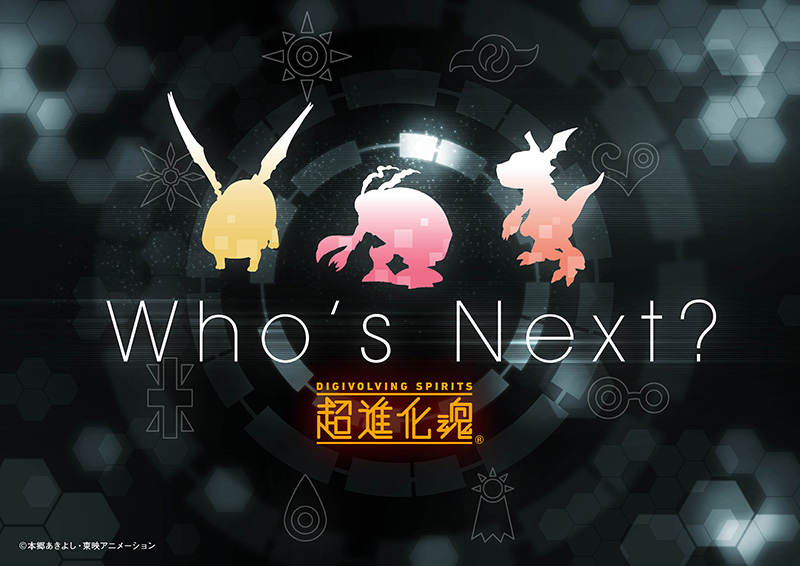 From this recent teaser we can expect Patamon/HolyAngemon and Guilmon/Dukemon to be 7 and 8 (although we aren't sure of the order.)
We've seen photos of the Dukemon figure...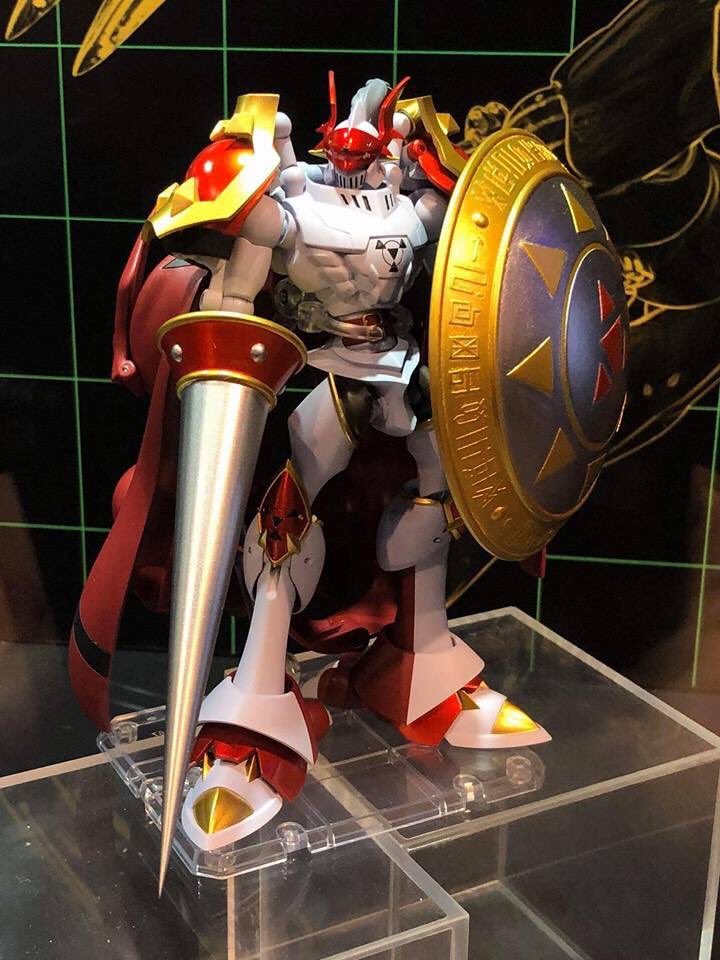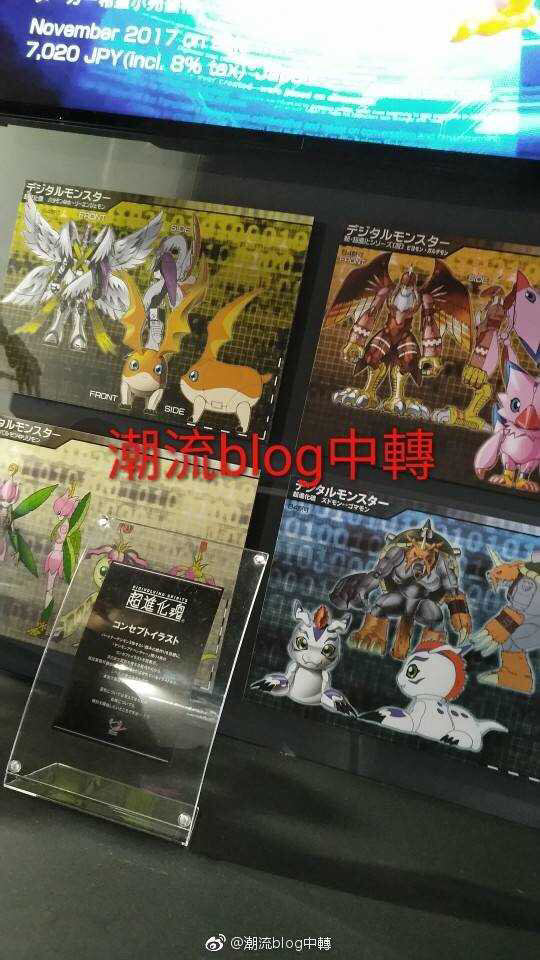 But only art of HolyAngemon alongside Lilymon, Garudamon, and Zudomon. One of the stated goals of the line was to have the 8 Digimon from the end of Adventure side by side as figures.
At the same Tamashii event that first showed off Tentomon, Dukemon, and the other partner artwork we also got to see Ouryumon.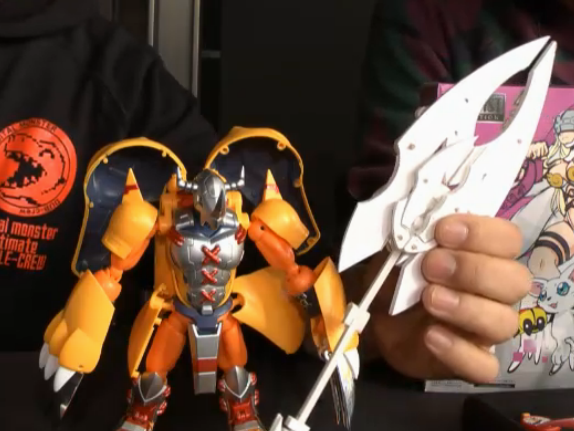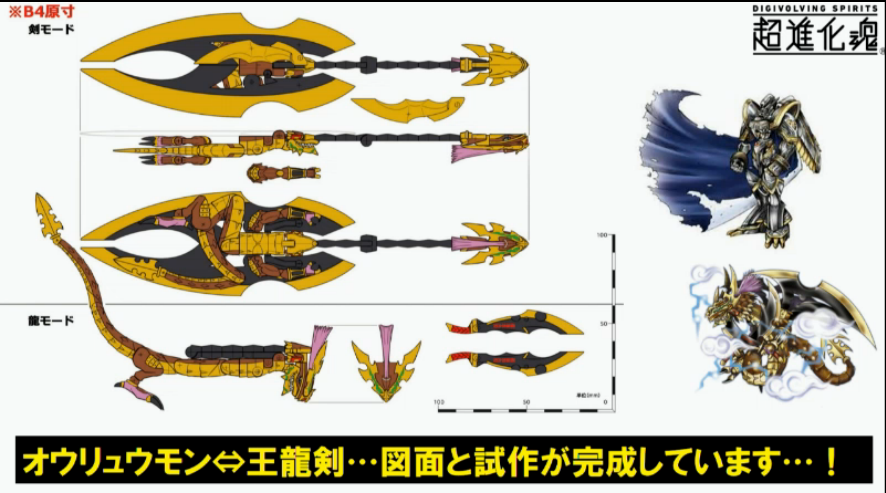 Ouryumon turns into the Ouryuken for Alphamon rather than Ryudamon, and we are still waiting for additional details on this figure.
Thanks to
wasuretenaizo
for the image of AtlurKabuterimon.
Update- The
Diablomon Festival Twitter Campaign
is up to 250 photo tweets. At 500 is when they do 3 prize packages, and 1,000 is when they show new Digivolving Spirits figures. Although it appears to be referring to a 'lineup' rather than a singular figure, so perhaps if the number gets hit we'll get to see HolyAngemon and Dukemon also...
As for the Digivolving Spirits figures you can currently order...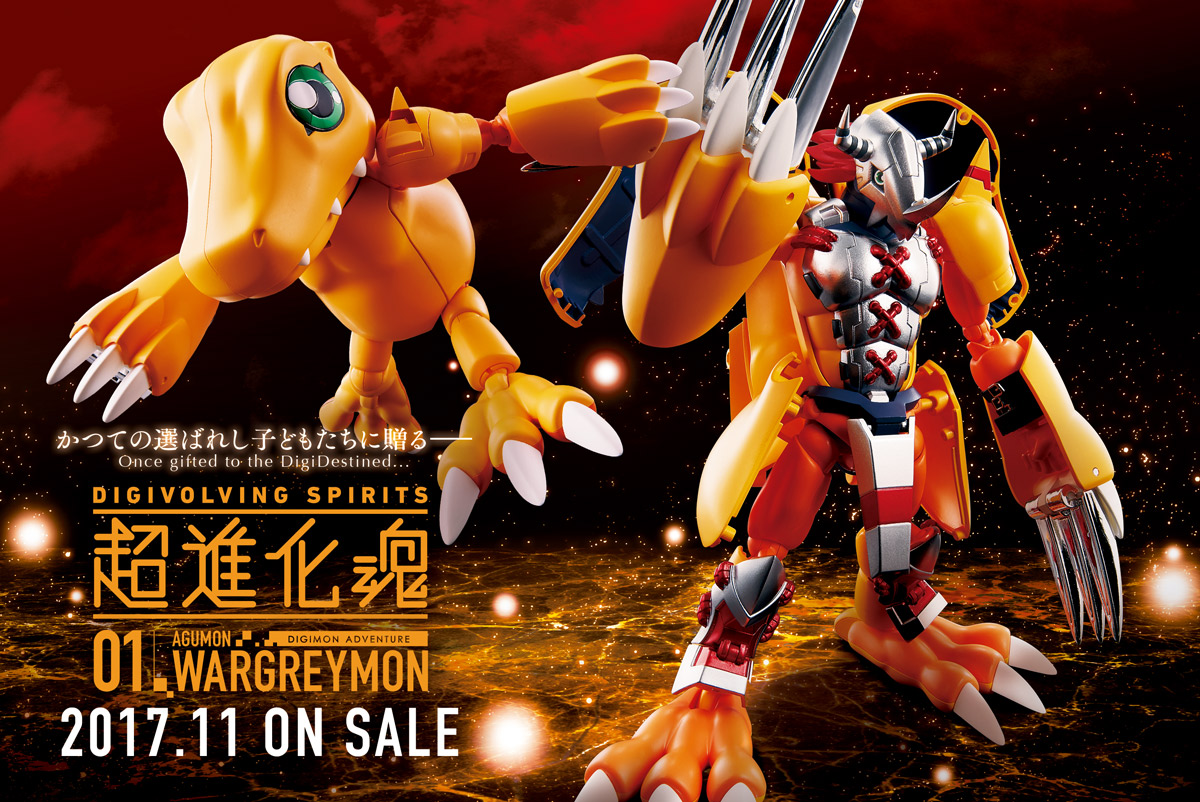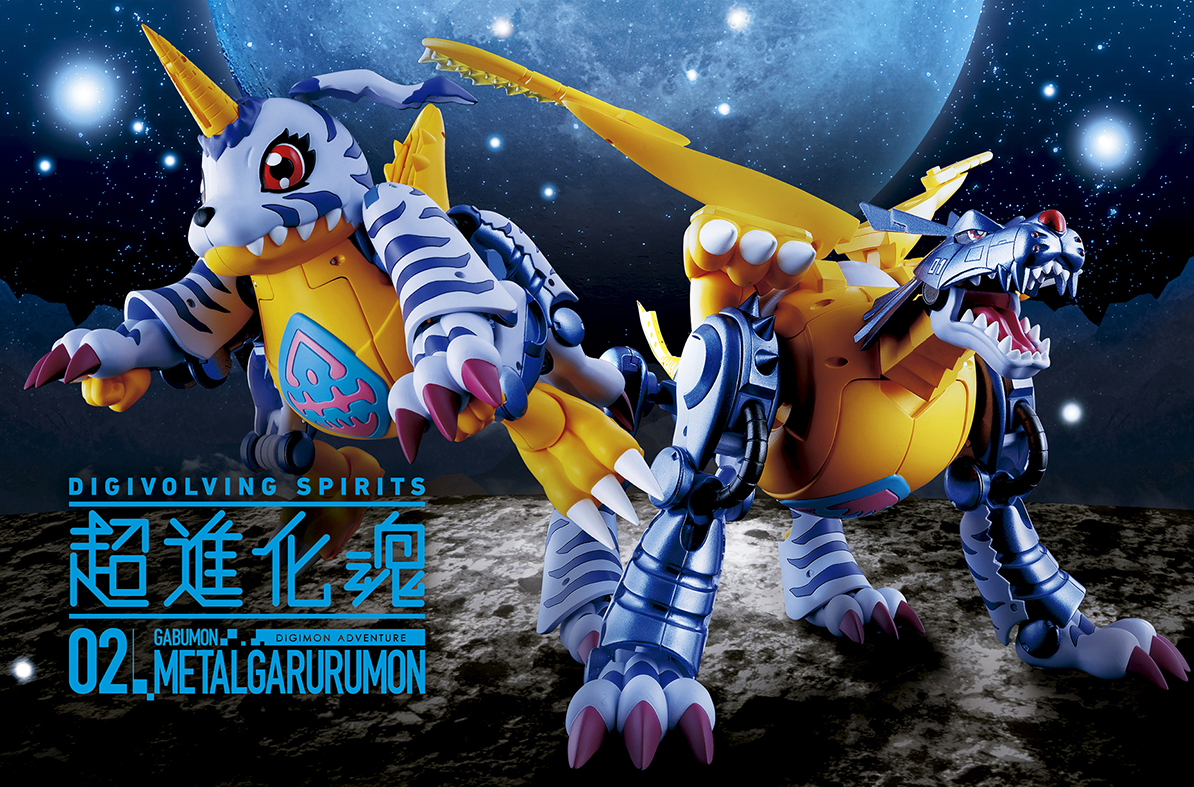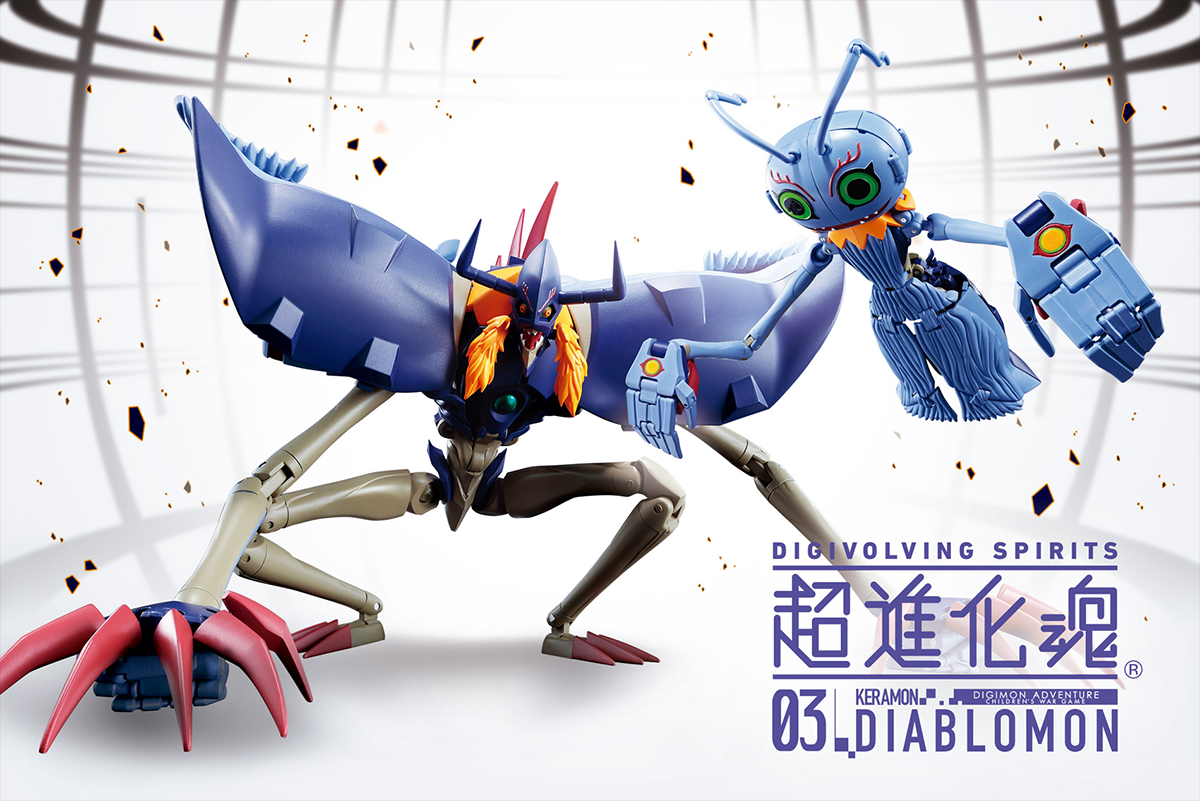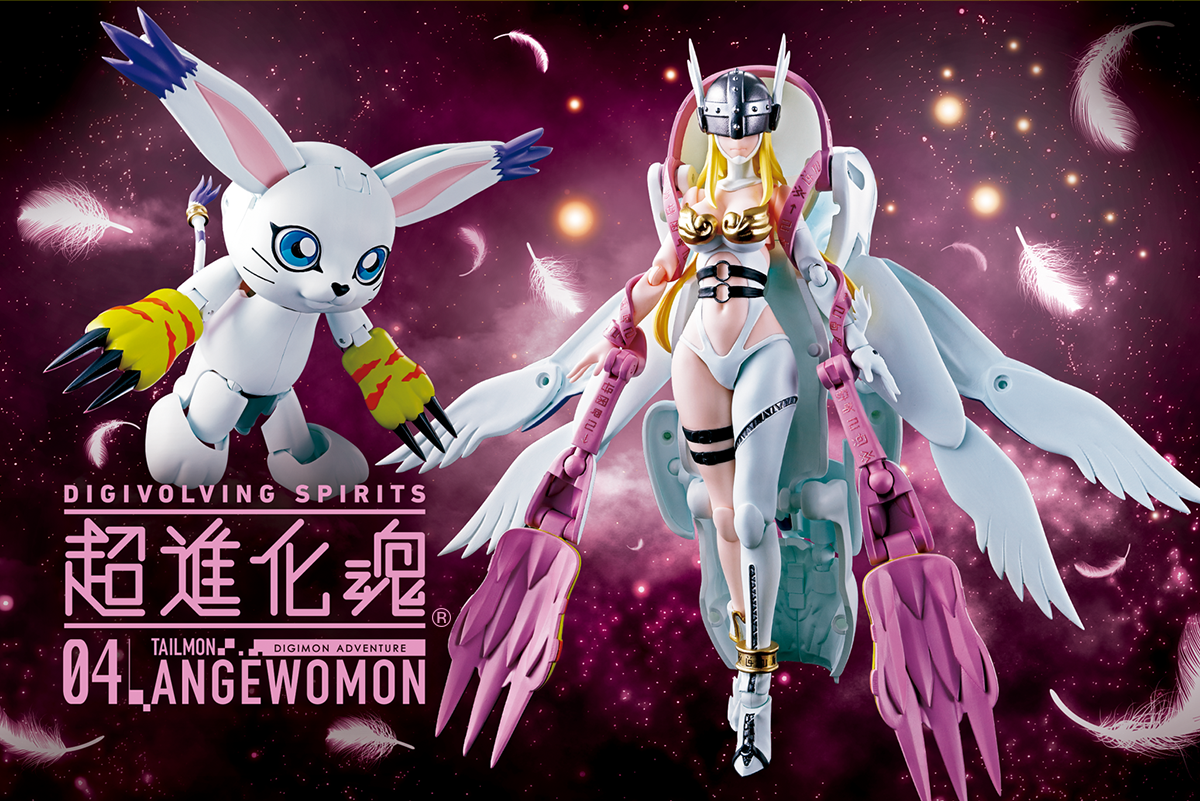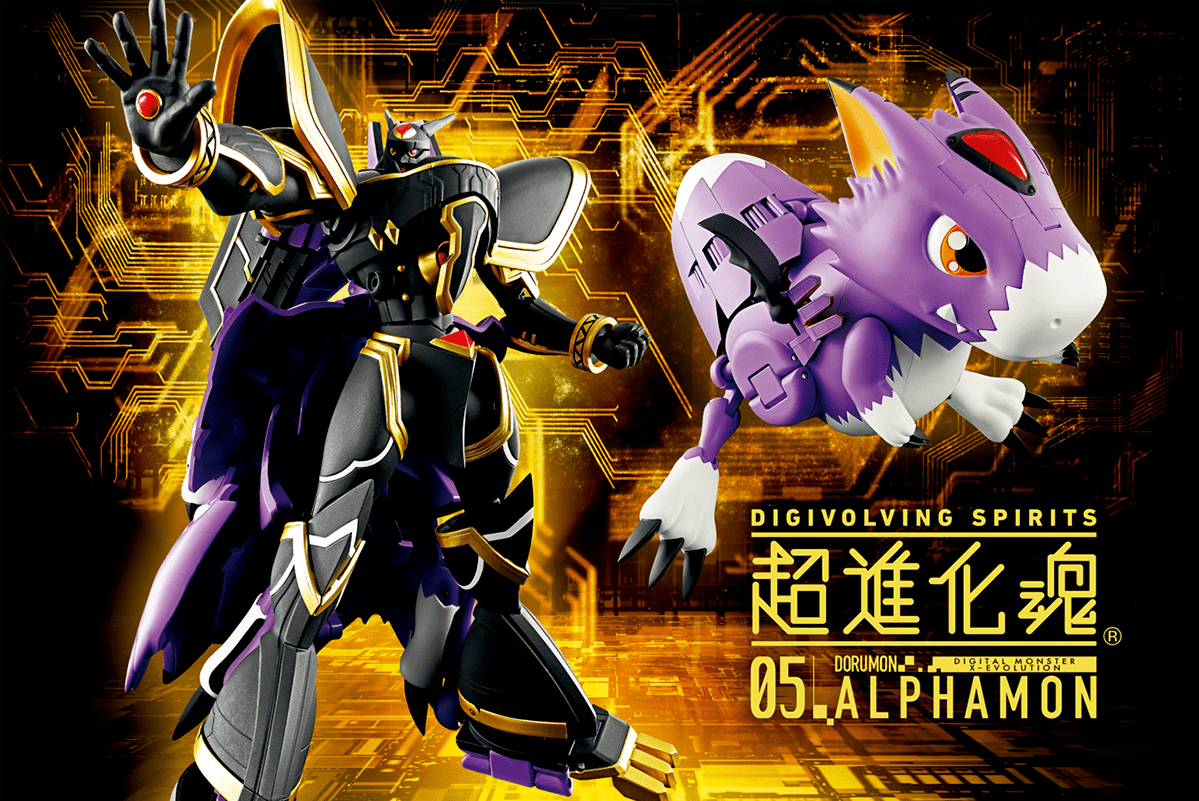 #01 WarGreymon (Affiliate links):
Digivolving Spirits WarGreymon at Amazon USA
Digivolving Spirits WarGreymon at CDJapan
(currently not available, may change)
#02 MetalGarurumon (Affiliate links):
Digivolving Spirits #02 MetalGarurumon at Amazon USA
Digivolving Spirits #02 MetalGarurumon at CDJapan
(currently not available, may change)
#03 Diablomon (Affiliate links):
Digivolving Spirits #03 Diablomon at CDJapan
(currently not available, may change)
Digivolving Spirits #03 Diablomon at Amazon USA
(currently only available from 3rd party sellers)
#04 Angewomon (Affiliate links):
Digivolving Spirits #04 Angewomon at CDJapan
Digivolving Spirits #04 Angewomon at Amazon USA
#05 Alphamon (Affiliate links):
Digivolving Spirits #05 Alphamon at CDJapan
Digivolving Spirits #05 Alphamon At Amazon USA