Show User Social Media
Hide User Social Media
Joined

Sep 8, 2006
Messages

16,625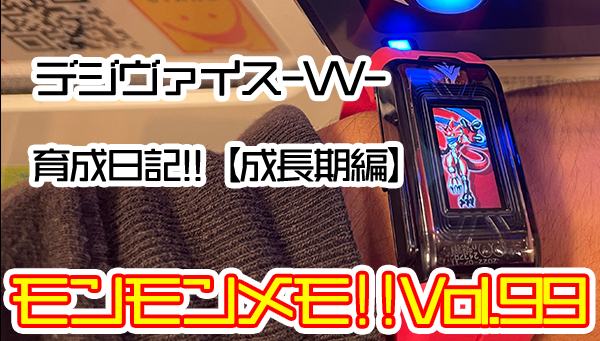 Time for a new MonMon Memo!
MonMon Memo 99
is the 2nd in a series showing training in the Digivice VV (Vital Bracelet BE)
The translation is the provided one from Digimon Web, with very minor touch-ups at best otherwise.
For all Digimon fans! hello! Good evening!
Numemon? It's No~No~Muremon!
Some people may think, "What did this person say all of a sudden!?", but this is the customary greeting when I appear on "BanMani!" etc. (laughs)
On November 5th (Sat), a video introducing the VITAL BRACELET common companion app "VITAL BRACELET ARENA" has just been uploaded, so whether you are interested in Muremon's greetings or not, please take a look!
▼ Click here for the video!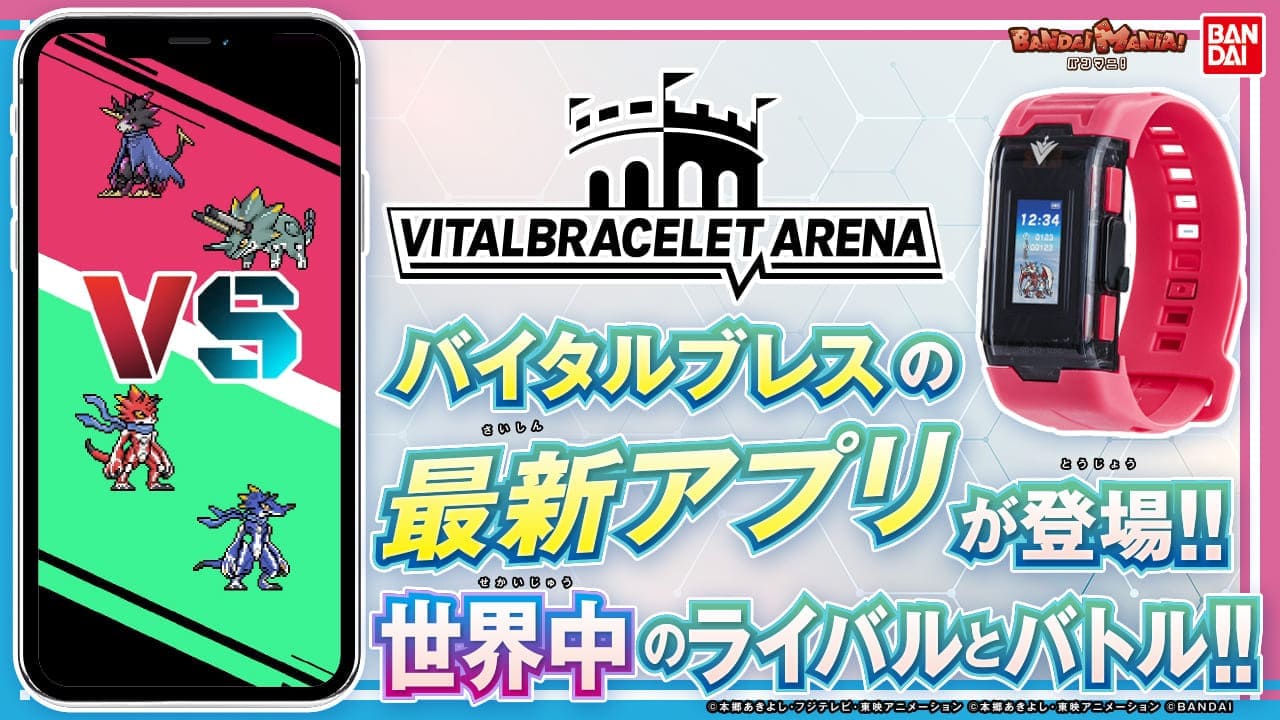 Well, with that out of the way, let's start the Digivice VV Training Diary [Part 2: Child]! What kind of change did my cute Gurimon last time! ! ?
・
・
・
Safely Evolved into Gammamon! !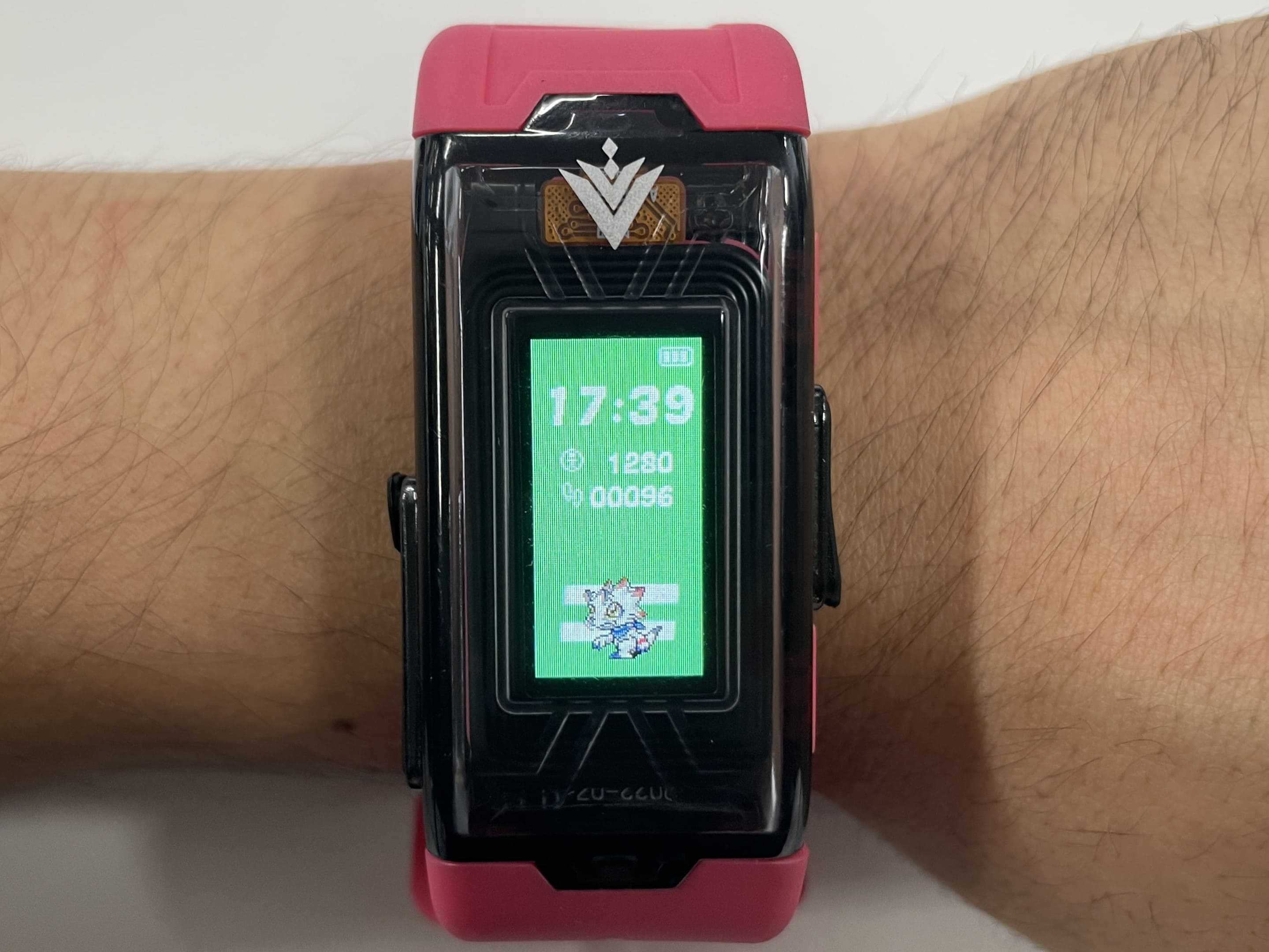 However, just like Childhood Baby 1 → Baby 2, there is no evolution condition other than "time", so I just waited for 3 hours (laughs).
Now let's take a look at the status screen!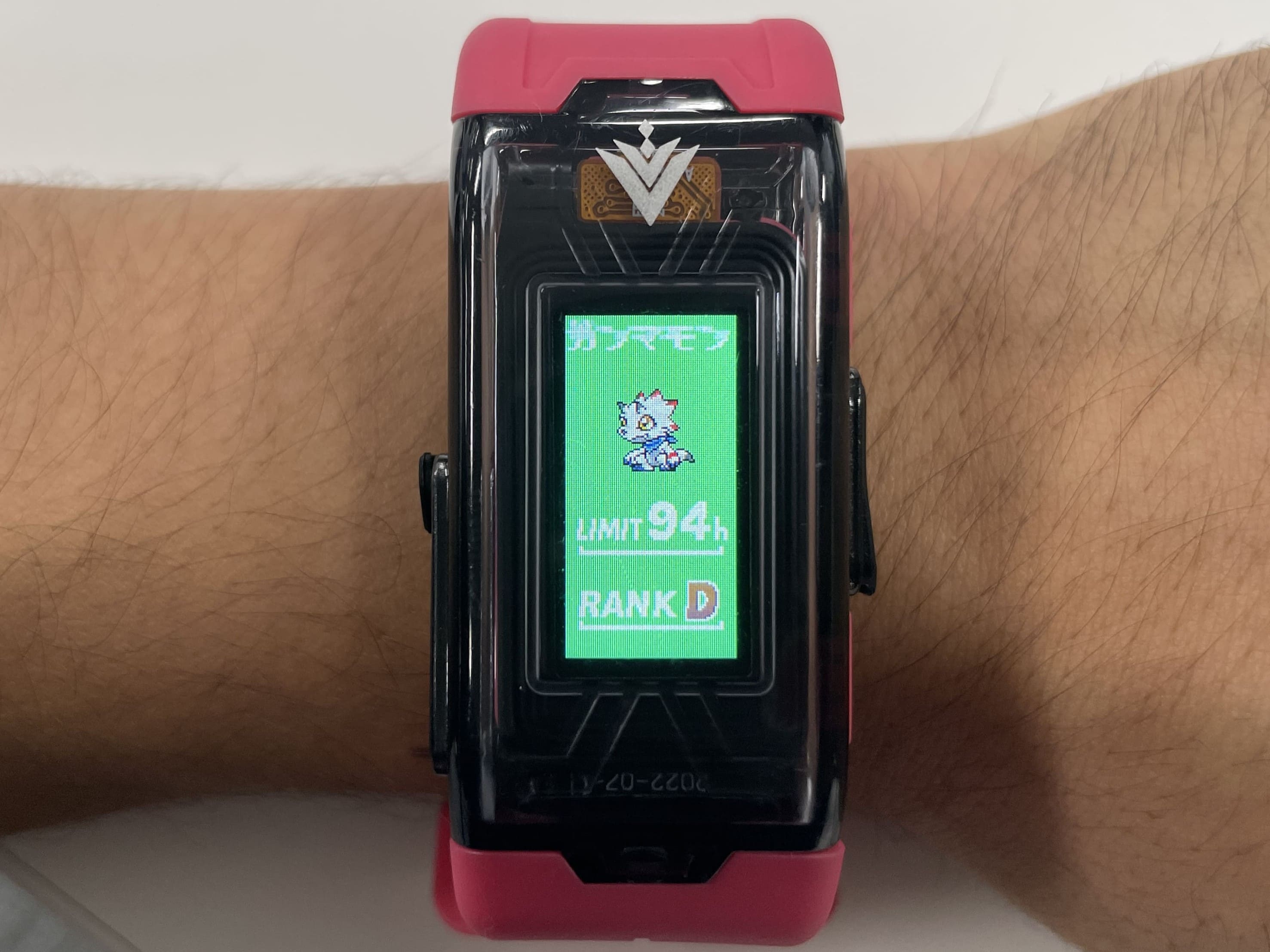 94 hours left on the timer! In other words, the time limit for me to raise this child strongly is 94 hours remaining. .
* Since the unit below "minute" is rounded down, the remaining time is displayed as "94h (hour)" even though it has been a little over 3 hours.
And the rank is D... Of course I haven't done anything.
When this happens, it's normal for people to want to raise their rank in order to charm their child (Gammamon) even a little.
Muremon finally puts "training" into practice! (muscle)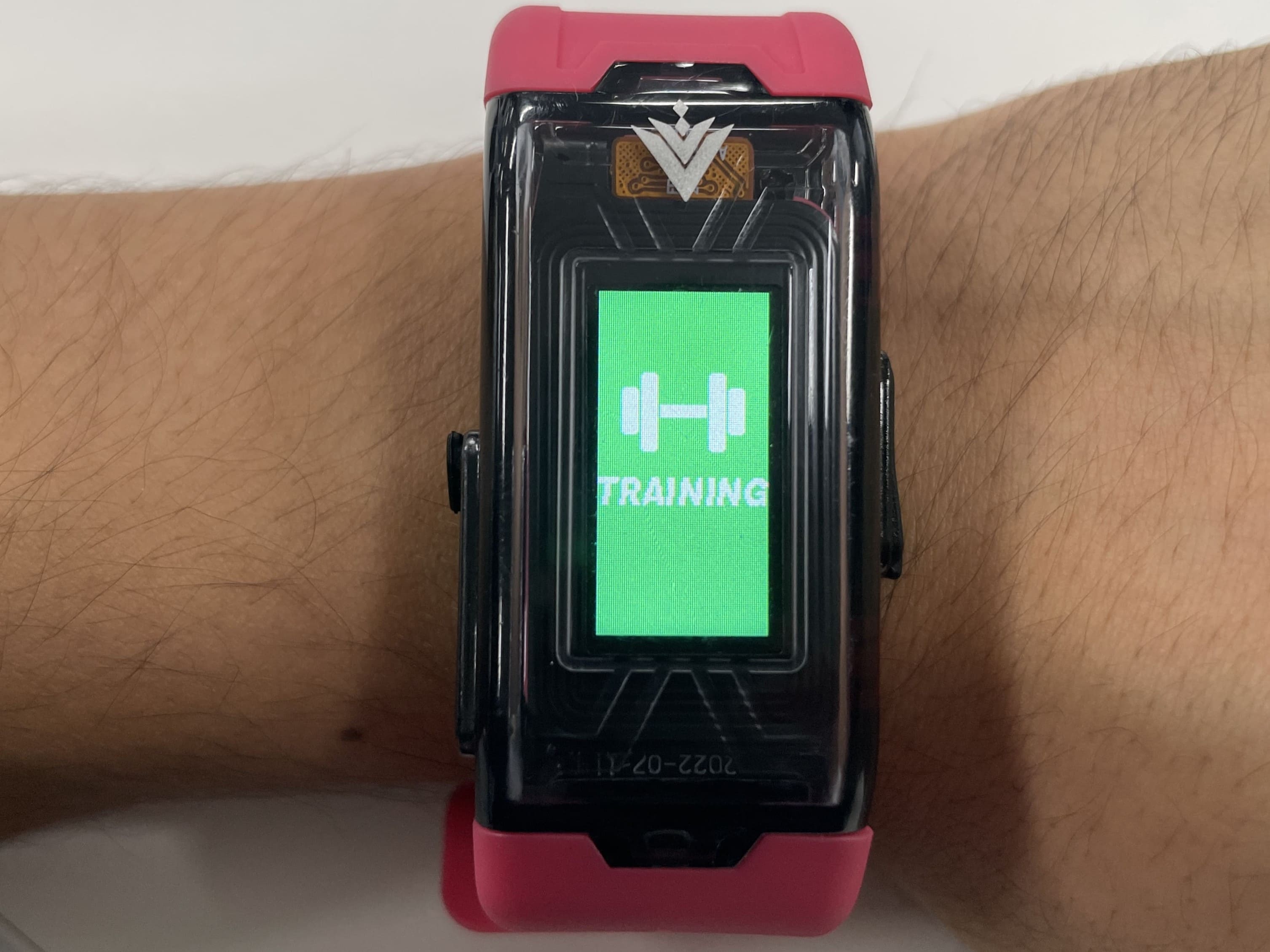 "Training" is a mode that can be done for the first time after the Child, and you can choose from four types: "squat", "crunch (abdominal muscle)", "punch" and "dash".
I can assure you that this training is the biggest evolution point of becoming "VITAL BRACELET BE" this time!
That is to say, by completing various types of training, it is a system in which "effort points" corresponding to each menu are added to the status!
? ? ? in short? ? ?
I think there are some people who say, so get used to it instead of learning, first try it!
Before that, check the current status.
I didn't do anything, so of course yellow letters = all effort values are zero.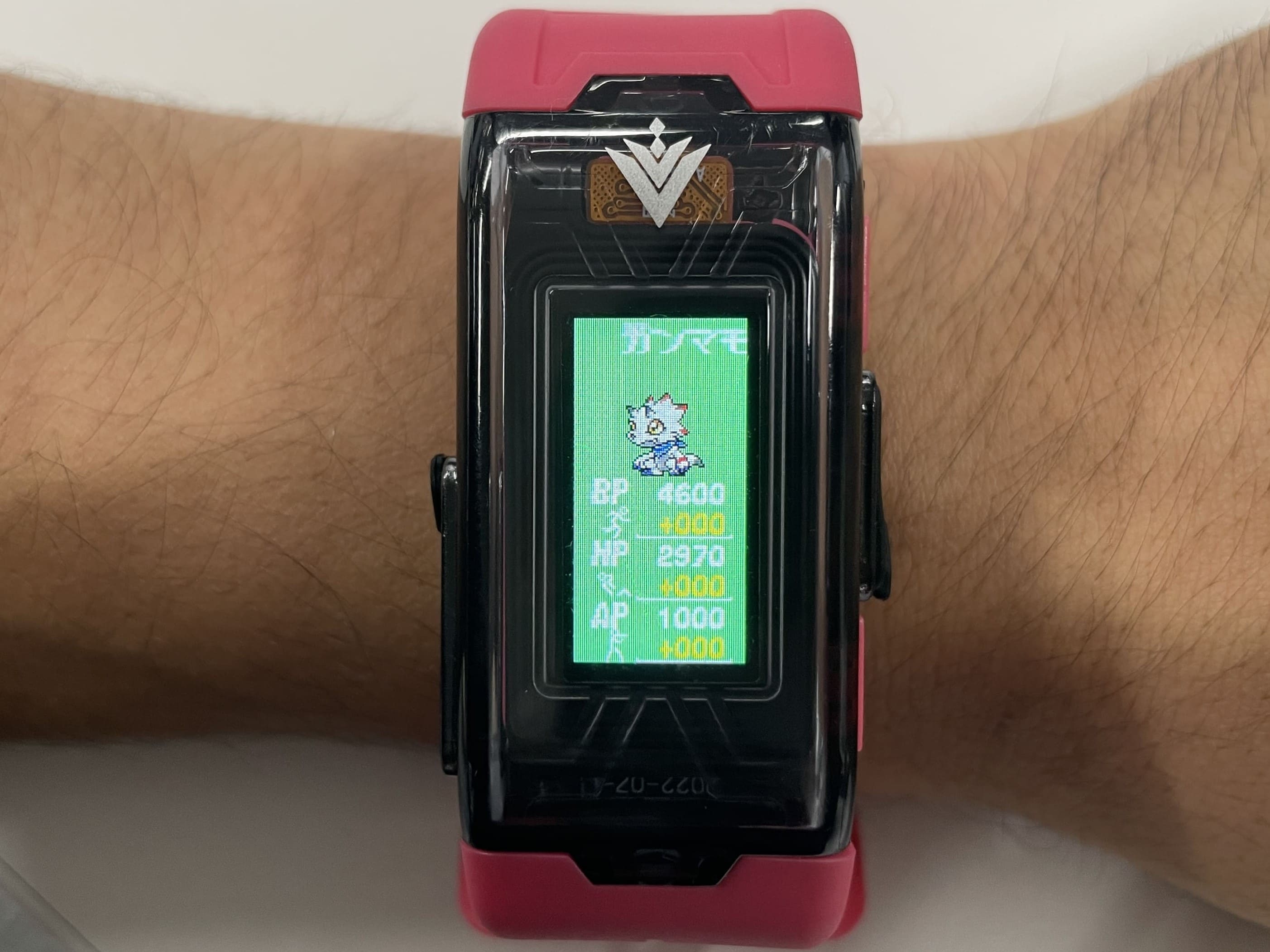 Let's try "Punch" this time! Select the punch menu,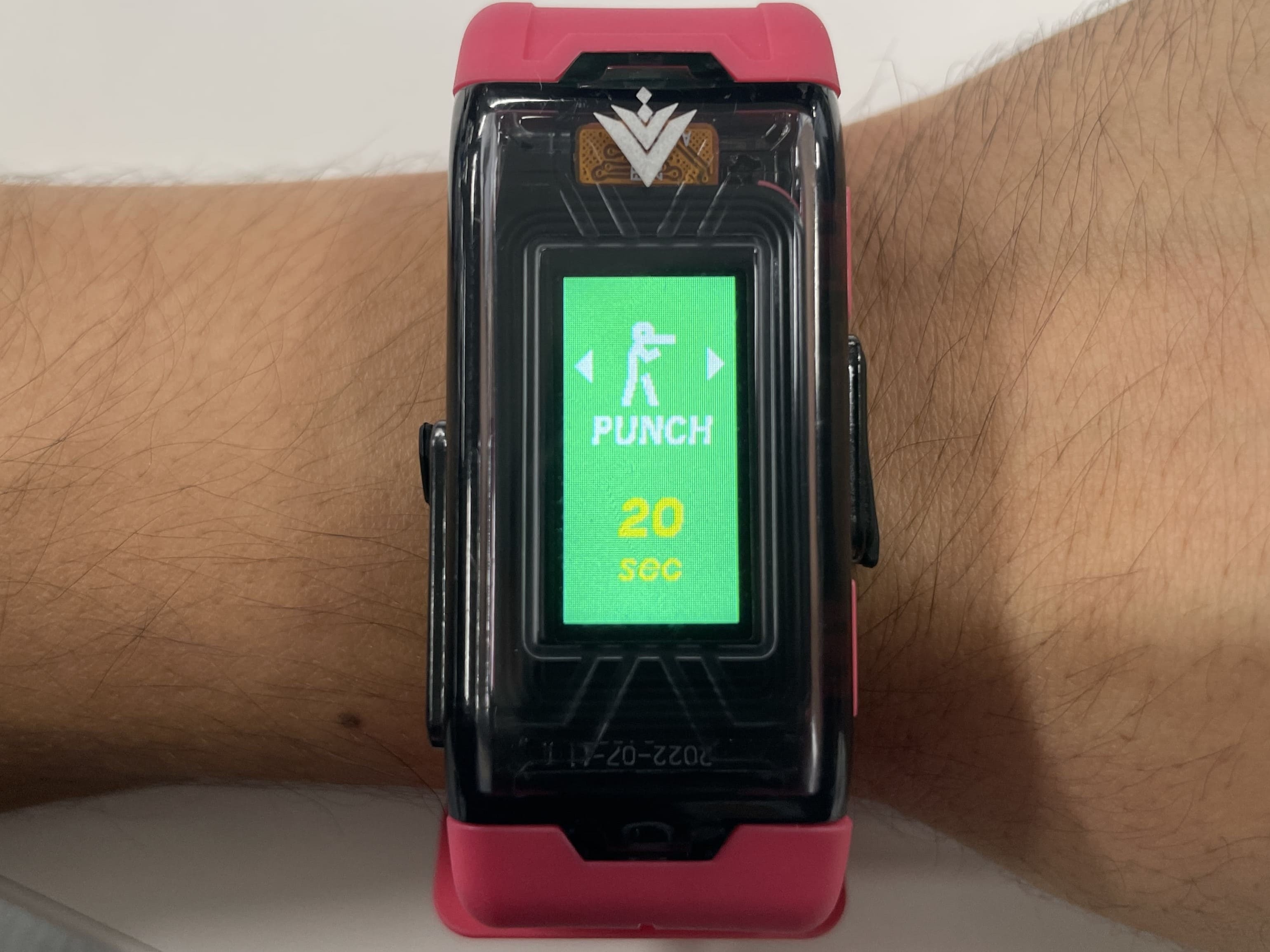 Then just punch! punch! It's a little embarrassing to do it in the city, but Gammamon is doing his best, so let's all do our best (By the way, Muremon is already used to it)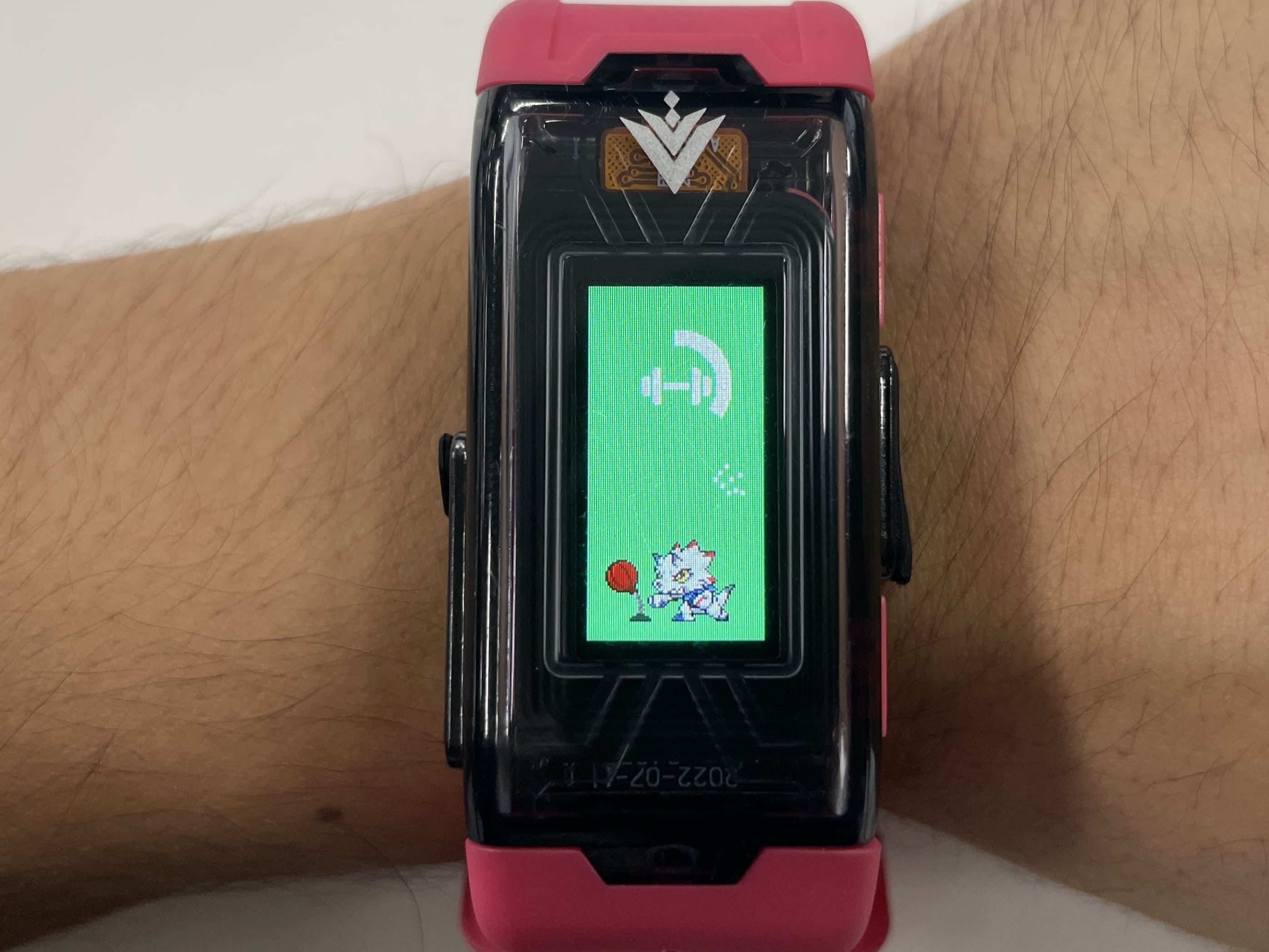 GOOD! Success! It was displayed as AP +5!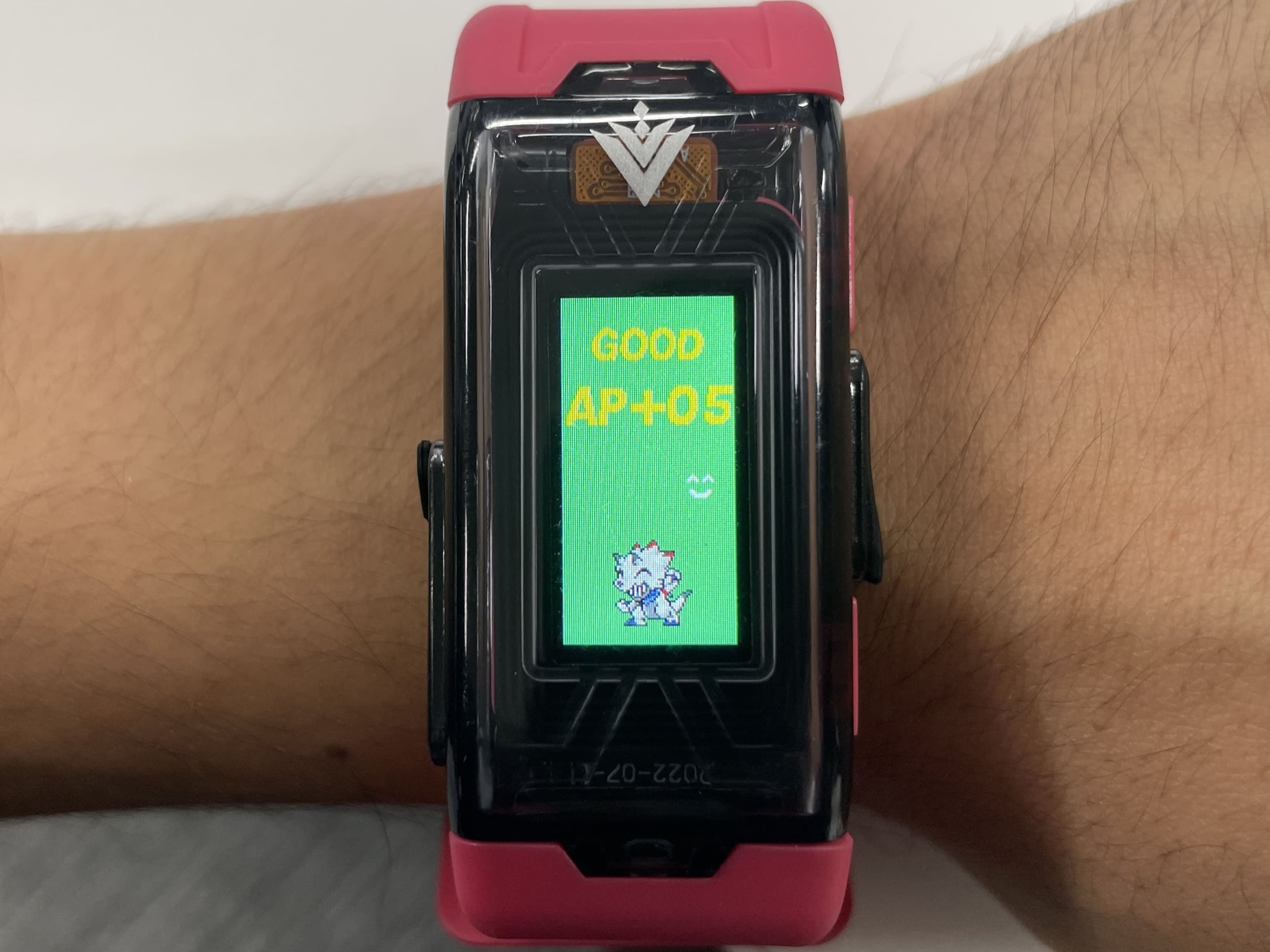 And if you look at the first status screen,
What! Isn't it displayed as +5 in yellow letters on the bottom AP! !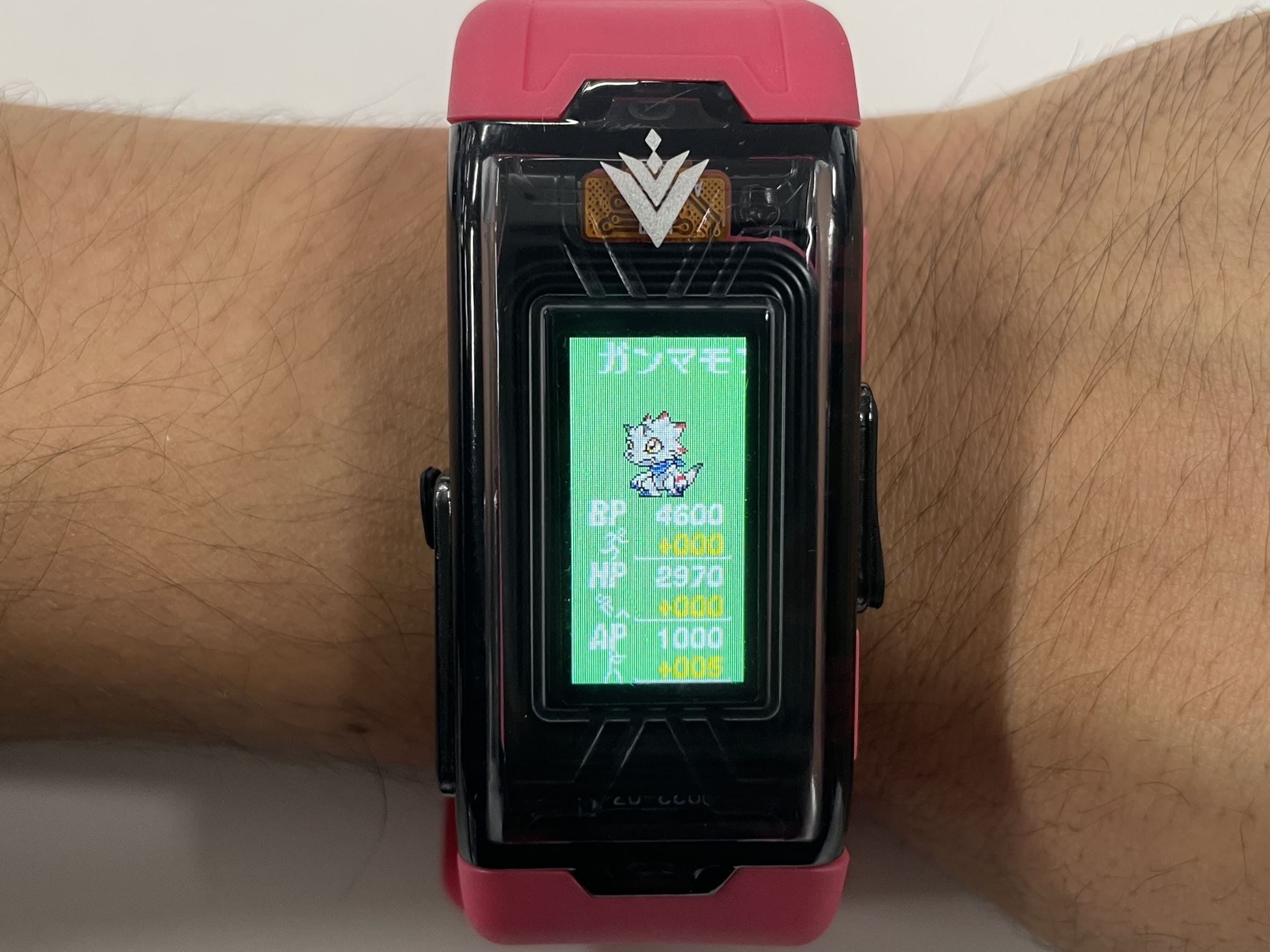 yes. I hope you understand here.
In other words, the more you train, the more your Digimon's status will rise!
The relationship between training content and each status is as follows.
Dash → BP (Battle Points) = Value related to the likelihood of hitting an attack increases
Crunch → HP (hit points) = value related to physical strength increases
Punch → AP (attack point) = value related to attack power increases
Squat → PP (Phase Points) = Increased value required for Digivolution
Somehow, the content of the training and the stats that rise are linked, so I think it's easy to remember!
This is a brief summary of the points that have Digivolution dramatically from the previous VITAL BRACELET training system.
Individuality is born in Digimon!
Depending on the amount of Tamer training and the training method, stats such as "attack type", "defense type", and "balance type" will be created, giving depth to the battle!
Up until now, in the case of battles between the same Digimon, the stats were the same, so victory or defeat was Digimon dependent on luck. Tamer's "hard work" speaks for itself! That's the reason!
Once I figured that out, Gammamon and I were training hard! ! ! !
(While saying that, I have work, so I'm looking at the intervals)
As a result of working hard to punch without worrying about glances,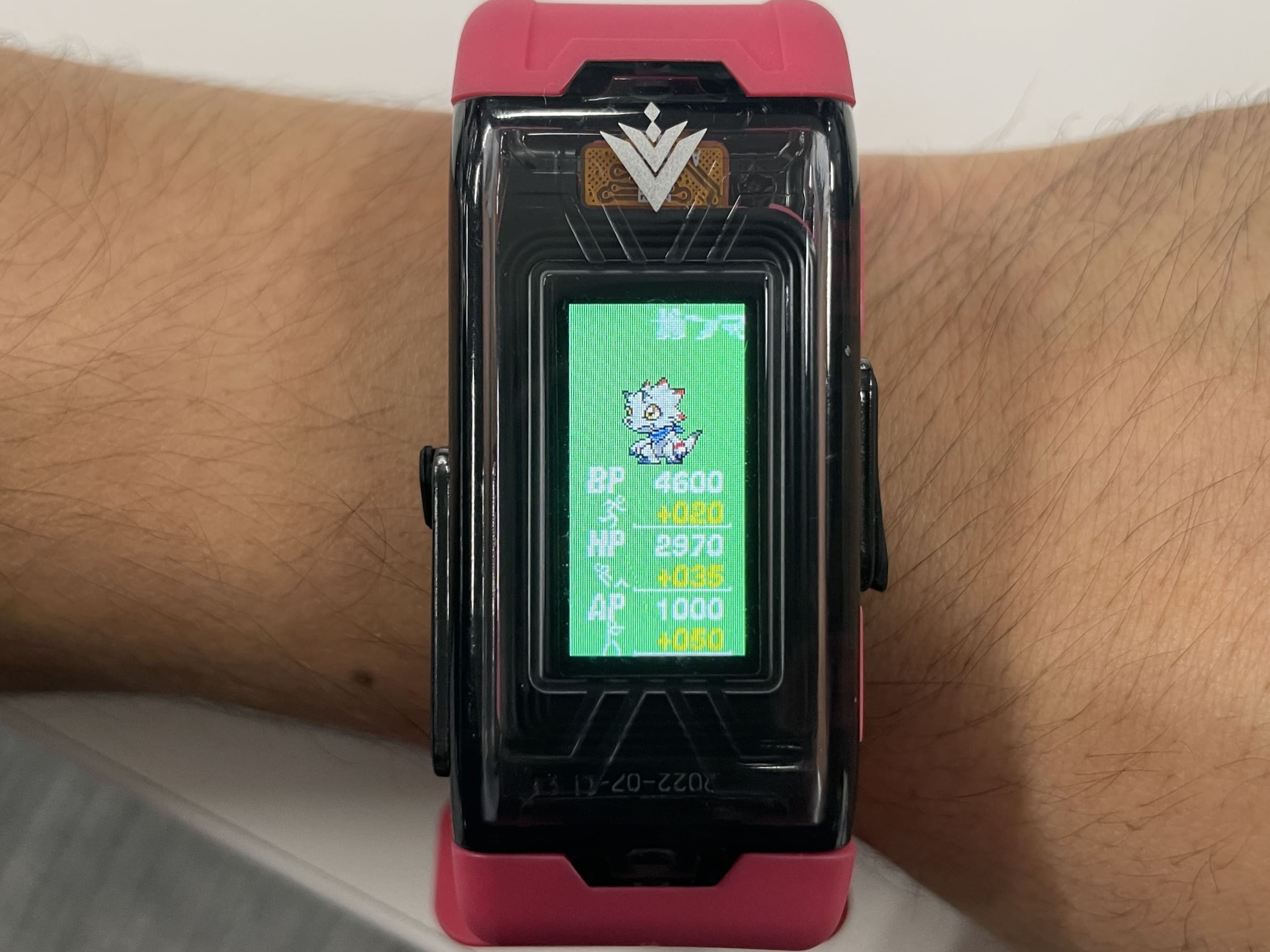 This is the result! AP + 50, HP + 35, BP + 20 "Attack Specialized Gammamon" completed
And the rank
You have successfully entered C! !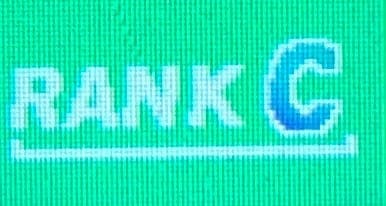 -Hmm? Rank C by just doing this? ? I've said it myself, but S rank is quite difficult...
Aside from the anxiety that crossed my mind, let's grow more and more!
"Training" is important for training, but we must not forget "Evolution"!
As a Digimon Evolves, its base value (the white number in the status screen) will dramatically improve.
If you decide to do so, check the Evolution destination confirmation screen,
If you're aiming for Siriusmon, this is the Digimon! So, my next target is BetelGammamon!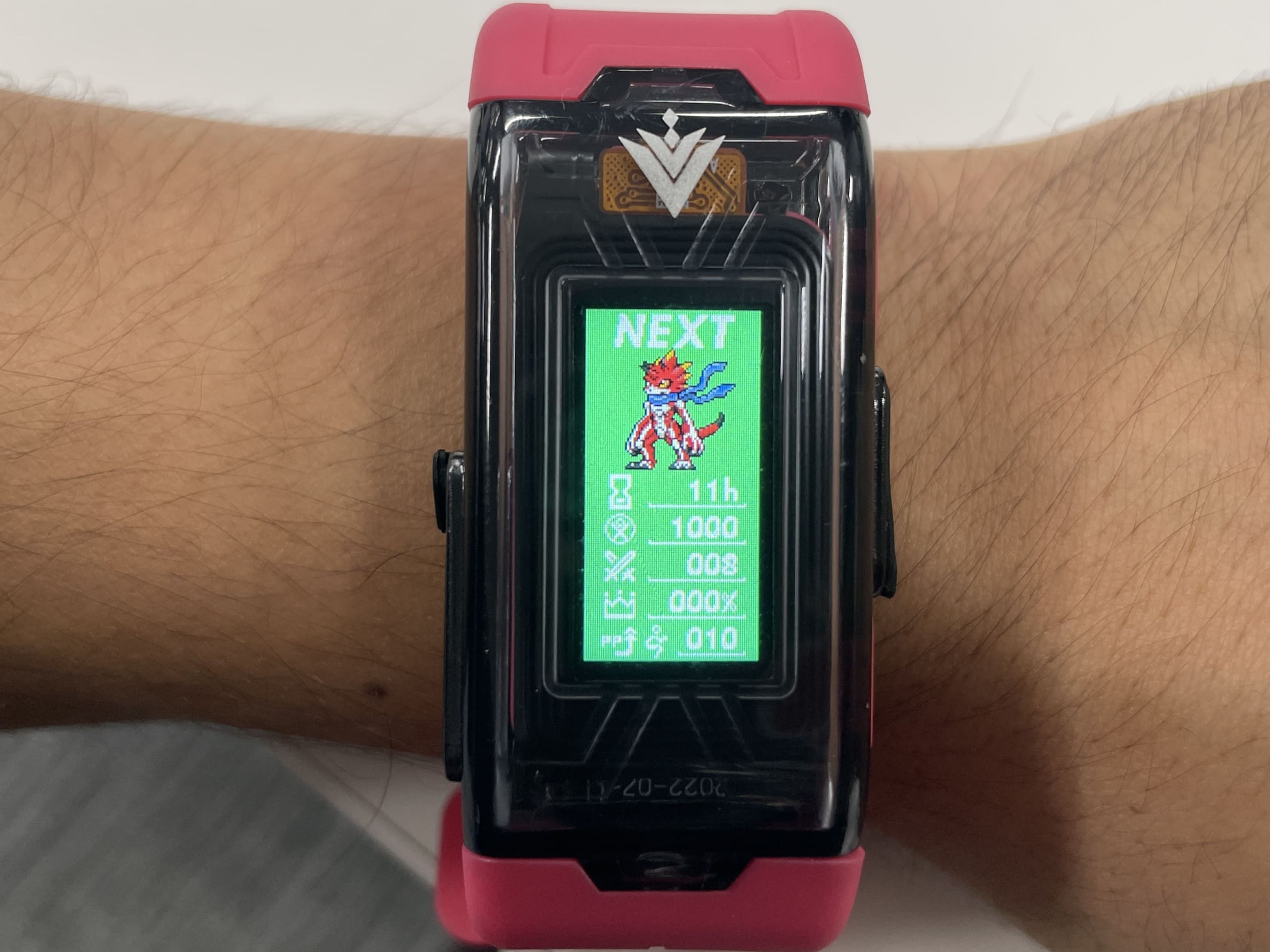 Earn the number of battles / winning rate in NFC battles while accumulating PP necessary for Evolution with squats!
NFC Battle is a battle that occurs when you bring your VITAL BRACELET close to an NFC device (a place where electronic devices such as ticket gates and vending machines are touched), and you can fight Digimon hidden in the city.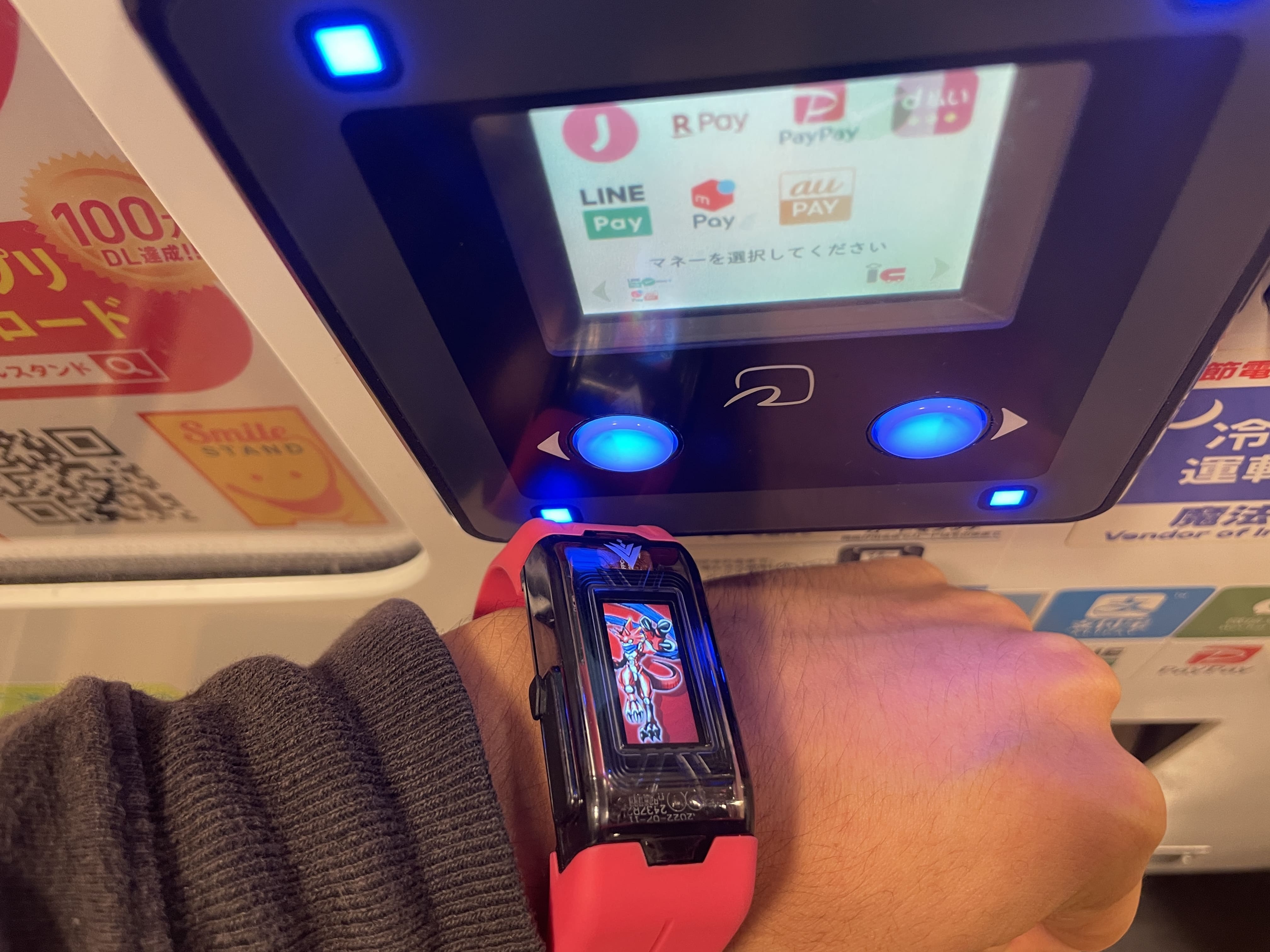 and!
Perhaps it was worth the painstaking battle, but the next day I was able to Evolve into BetelGammamon! !
The fluttering scarf is cool. .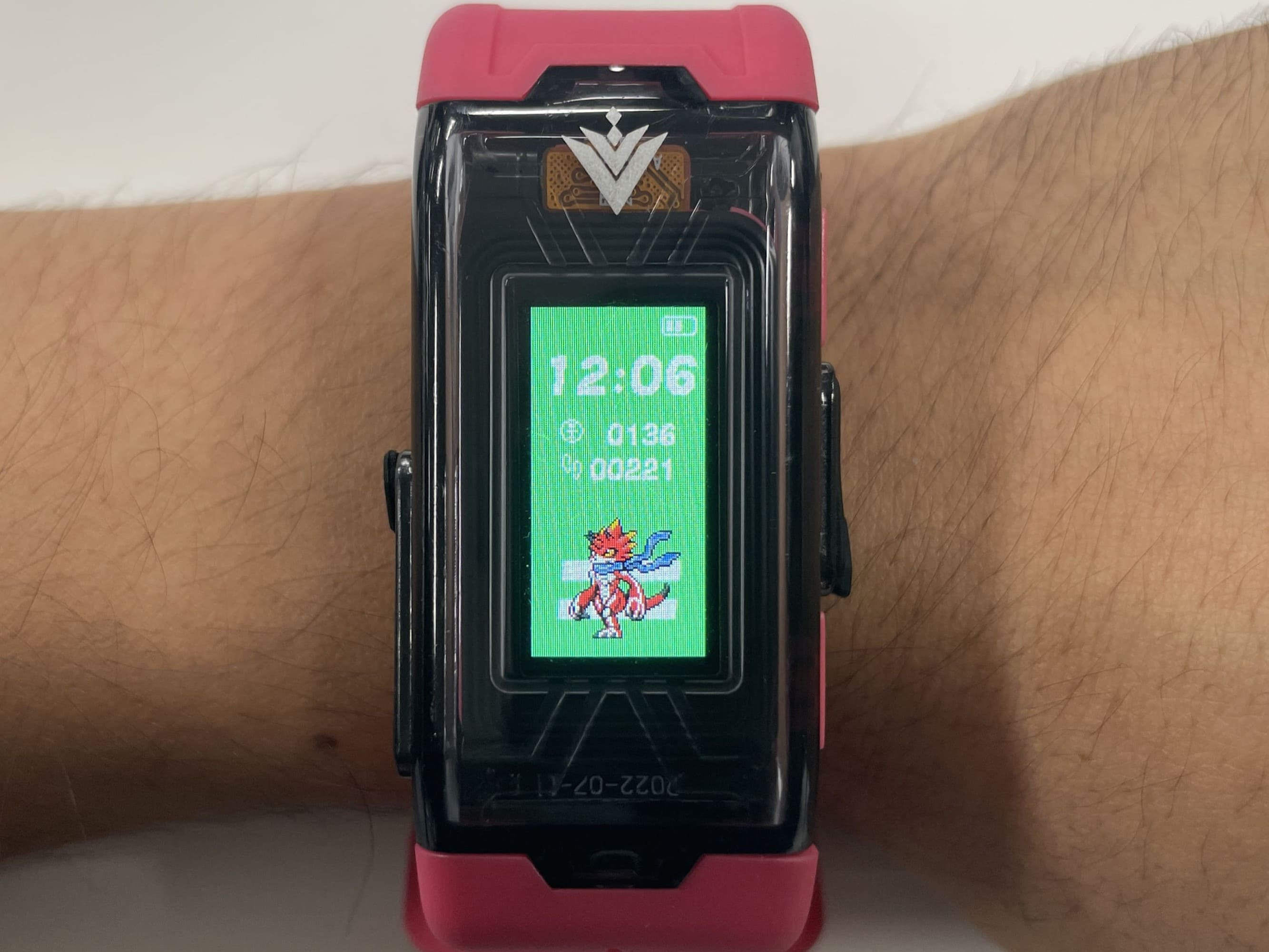 And this is getting long, so I'll put my brush down for a moment.
Next time, [3rd: Adult] edition!
By the way, the display of "LOCK" that was displayed at the Evolution destination of Gammamon. What was this? .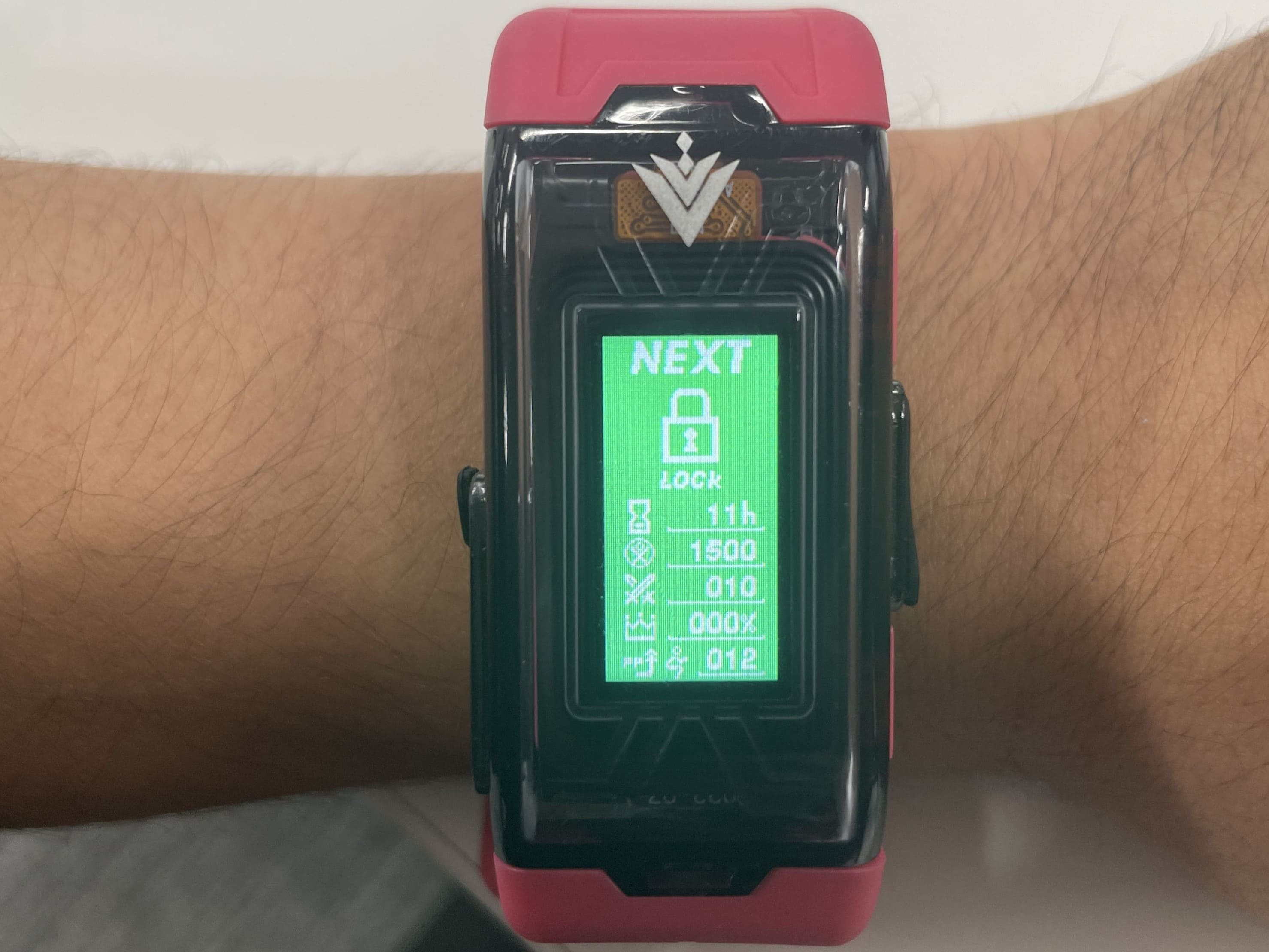 In order to follow the mystery, next time we will challenge "ADVENTURE" with BetelGammamon!
looking forward to!
[VITAL BRACELET BE a little happy new information
]
There is no limit to how many times you can train, and you can do it as many times as you want in a day.
Previous MonMon Memos have included: