Show User Social Media
Hide User Social Media
Joined

Sep 8, 2006
Messages

13,174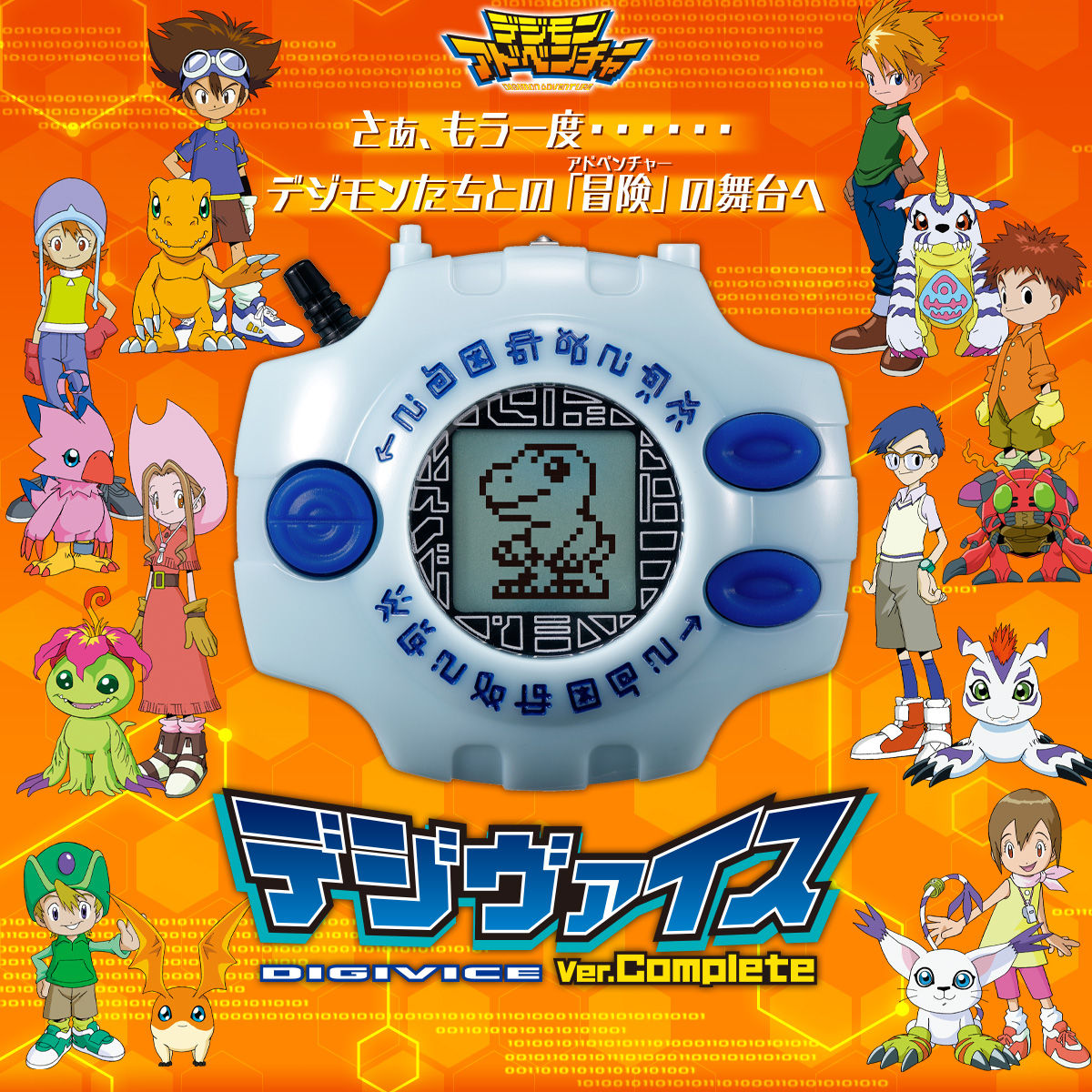 Right before DigiFes
we get a surprise announcement of a new Digivice release!
The Digivice Version Complete is meant to be the ultimate version of the Digimon Adventure Digivice LCD toy, and iterates on prior versions in a number of ways...
This is an upgraded version of the 15th Anniversary Digivice, first released in 2015, that is designed to have the history of the adventure of Taichi and friends, making it the largest collection of Digimon collected in a Digivice product by including the adventures of the characters not just for Adventure, but tri. and Kizuna.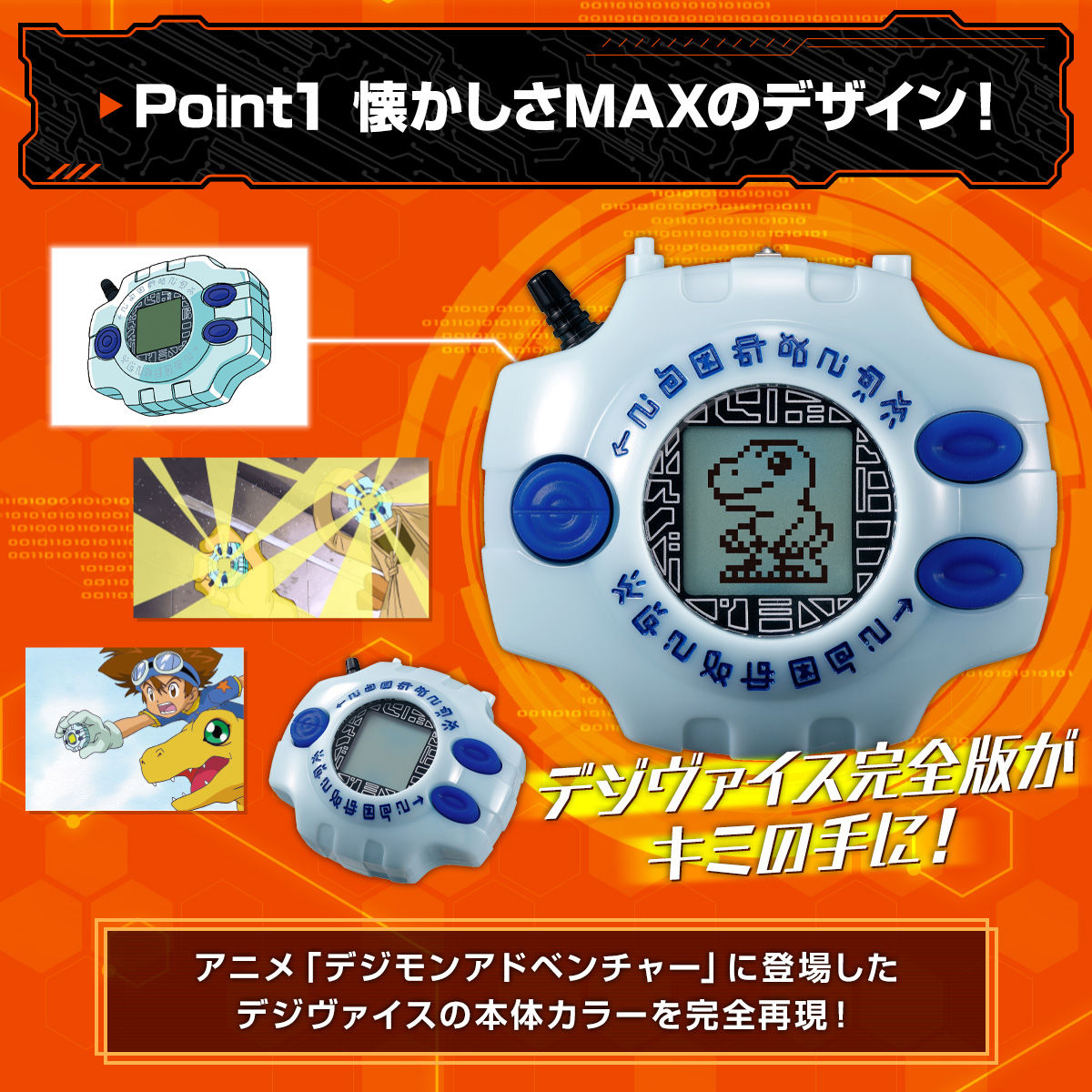 The body color has been changed from the transparent colors of the previous releases to a color that matches what was seen in the main animation.
It was designed to reproduce the Digivice that Taichi and the others actually had.
It also appears they point out this is the first time the Digivice has been released in a color that matches the original show (without transparency that wasn't in the show.)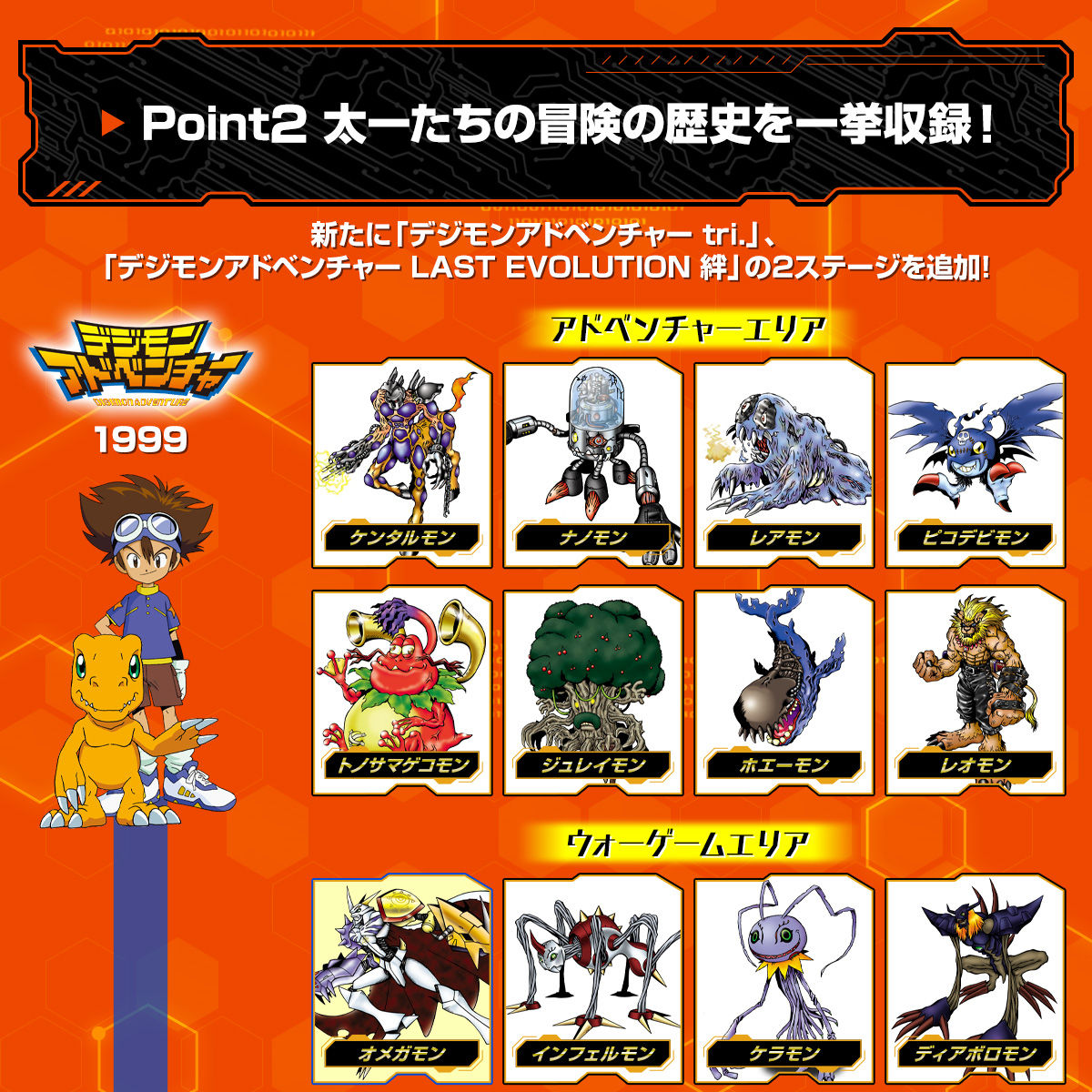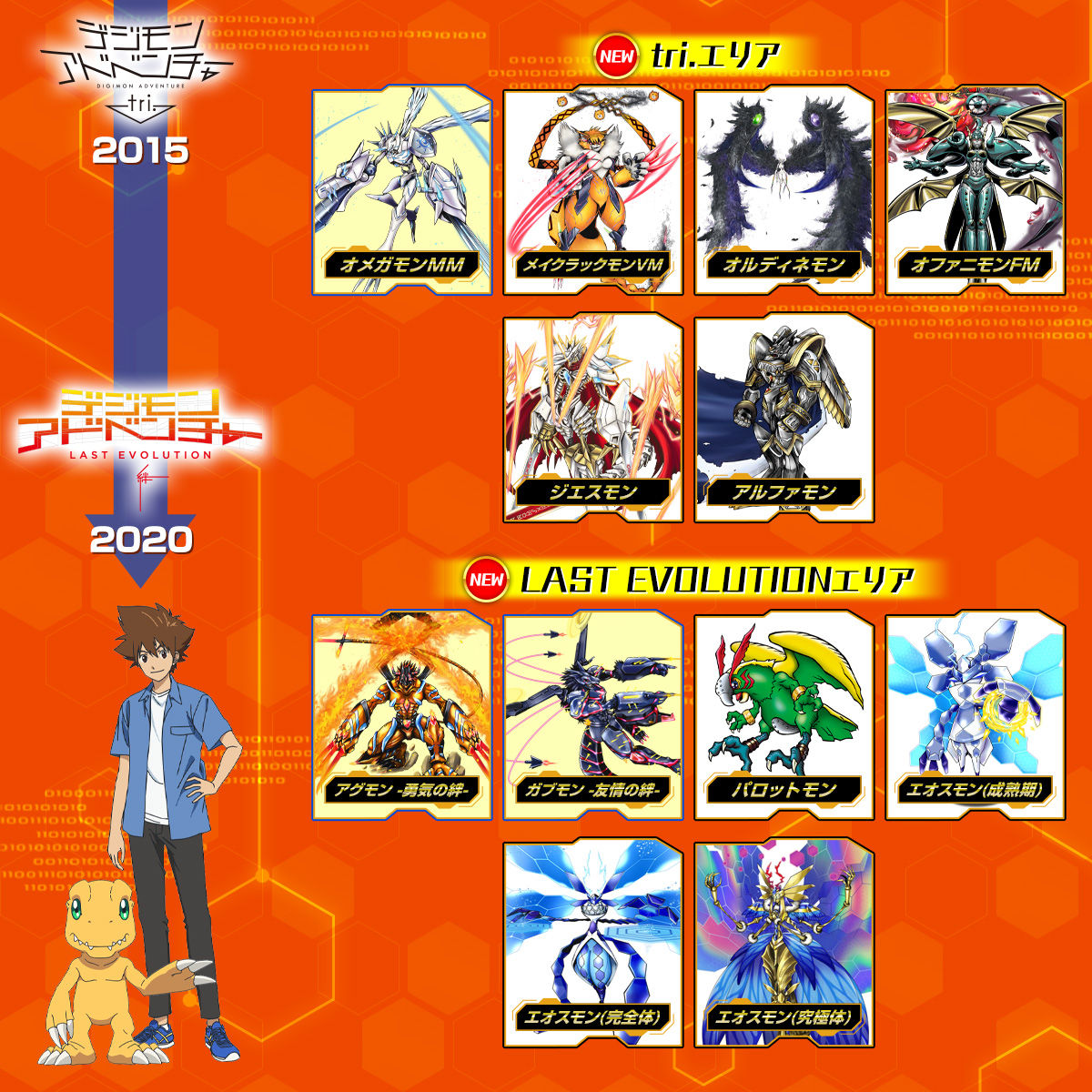 The stages that you can adventure through are not just the TV anime Digimon Adventure, broadcast in 1999, but also the movie Digimon Adventure: Our War Game, released in 2000, Digimon Adventure tri., released in 2015, and Digimon Adventure: Last Evolution Kizuna, released in 2020, have had stages added.
Digimon that will appear include: Alphamon, Imperialdramon, Agumon Bonds of Courage, etc. About 80, the highest number ever [for a Digivice] will appear.
Over 80 Digimon are included.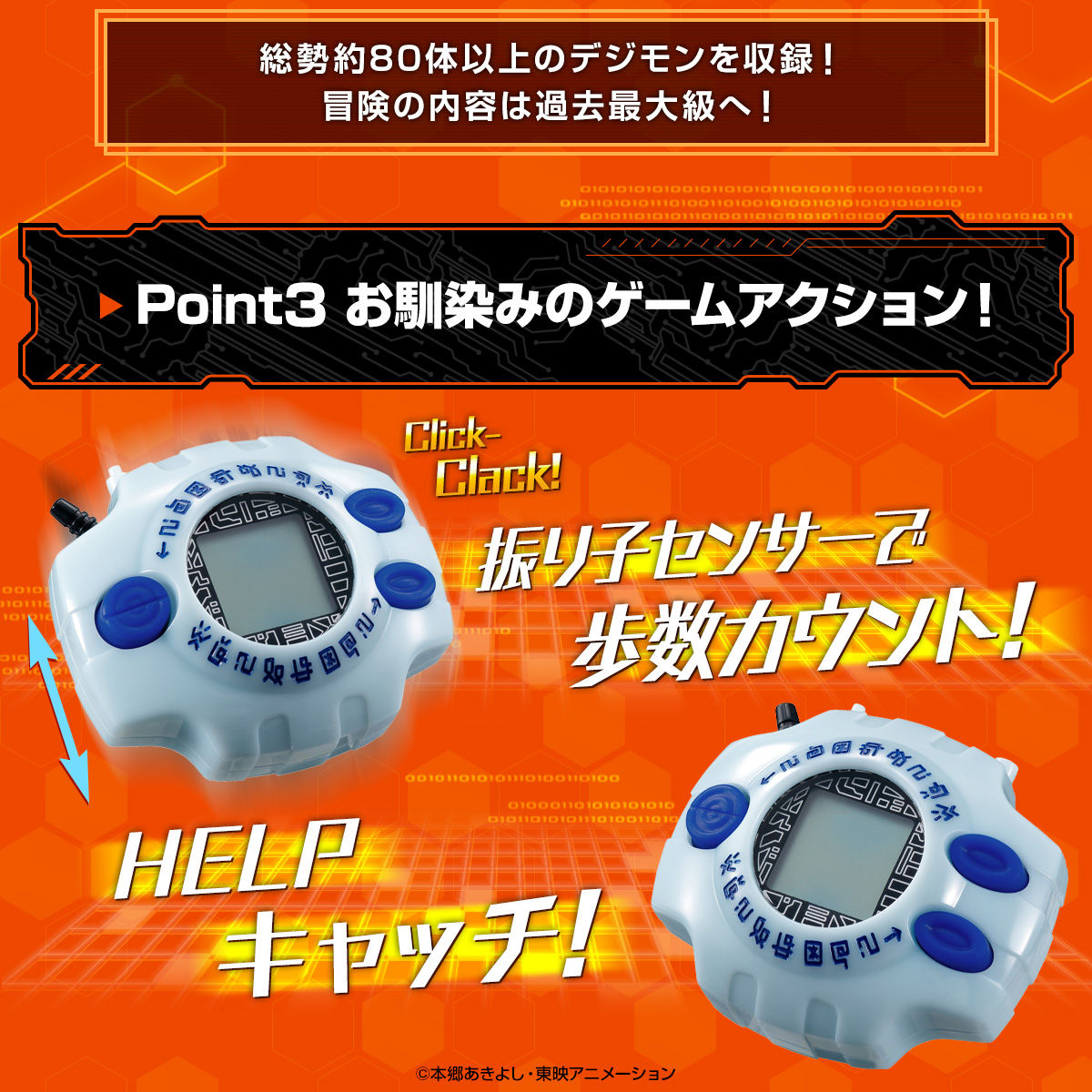 The game system uses the familiar pendulum sensor, as previous Digimon devices have, to count your steps. Catch 'help' and progress the story.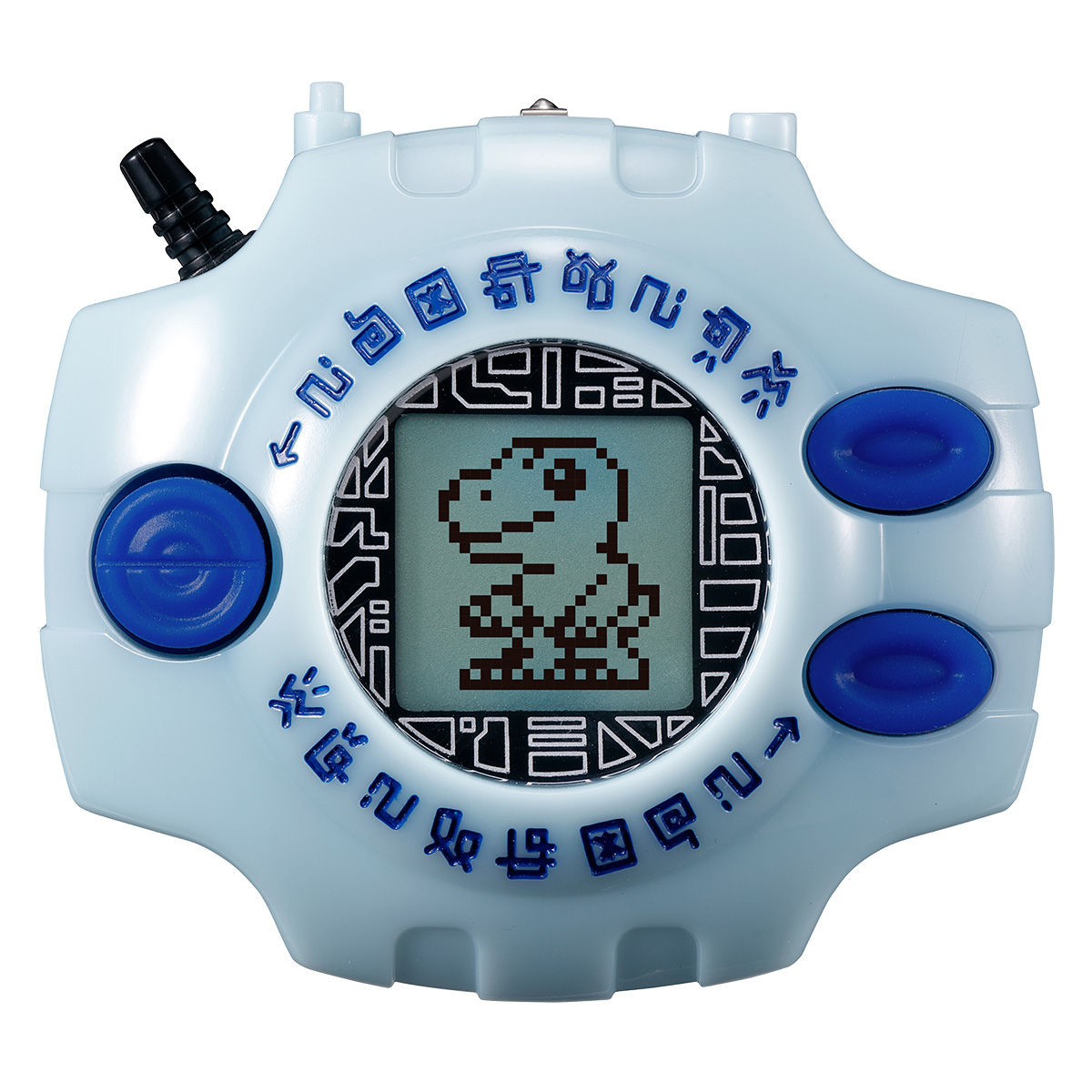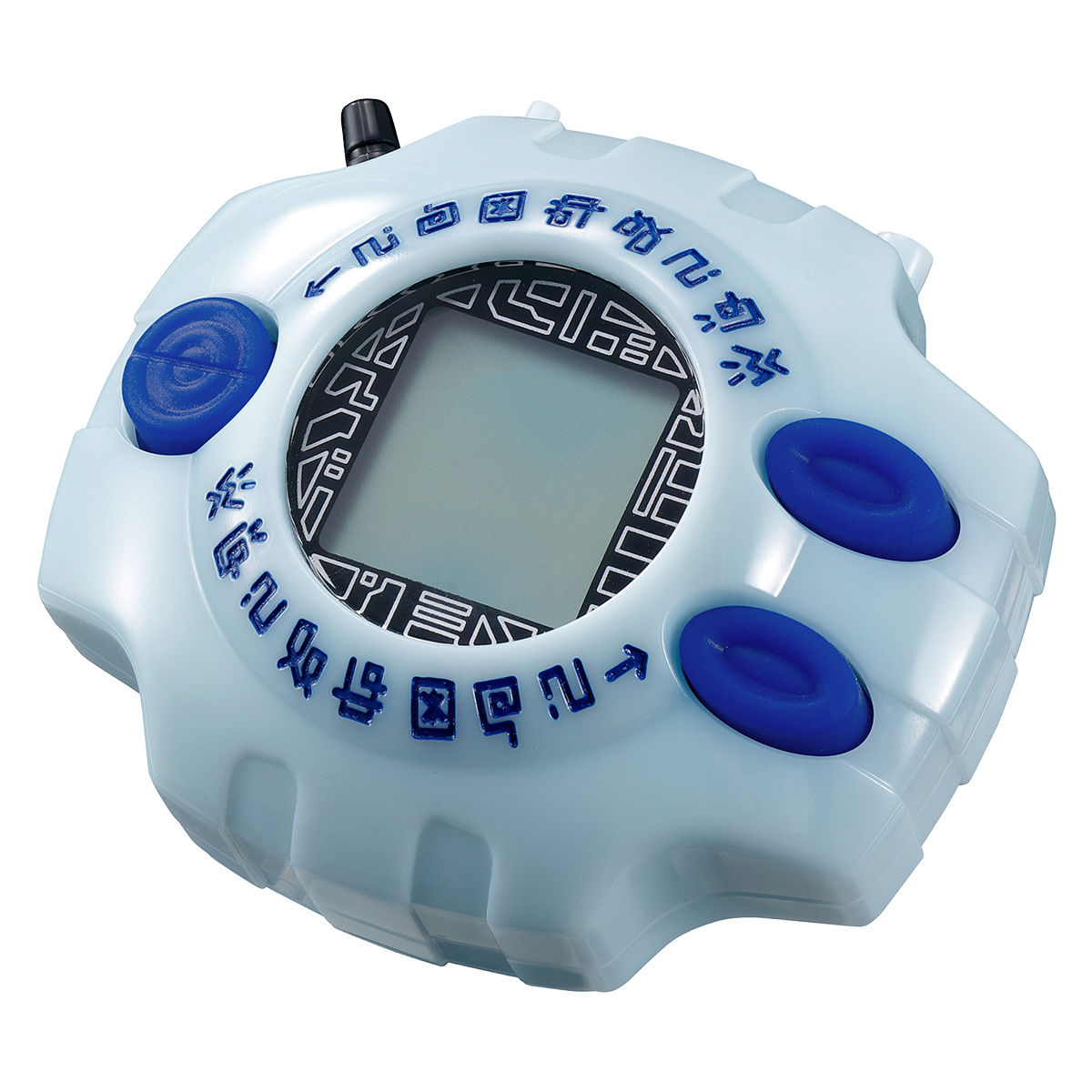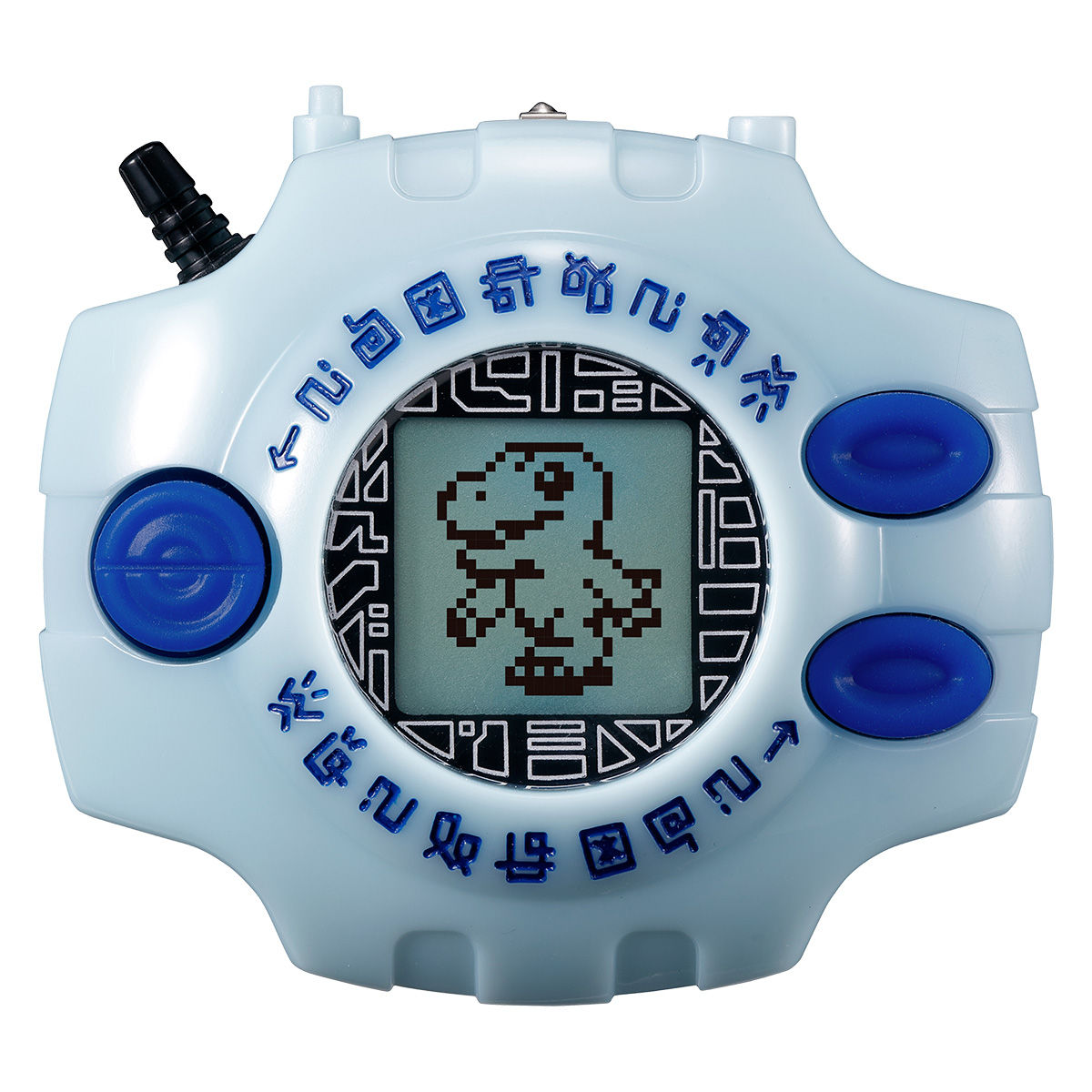 Pre-orders are open at Premium Bandai
for 10,175 yen. Pre-orders close on September 13th and the Digivice Version Complete is scheduled to ship in January. (It's noted that pre-orders being on the same day the chosen children entered the Digital World.)
Update- Pre-orders at Premium Bandai USA have opened early for those who don't want to use an intermediary.
Update- Japanese pre-orders have begun, the text above has been changed to have that info.
Another Digivice so soon is a bit of a surprise (
pre-orders for the Digivice: close tomorrow
.) It's an upgraded version of one a number of people likely already nabbed, but adding content that is of a high amount of interest, plus a really nice shell color, so it will likely be quite popular.
More details to come!
You'll want to contact an intermediary to get these items sent to you. WtW is not affiliated with any, but here are a selection of intermediaries that have worked well for various WtWers and their friends in the past:
From Japan
Rider Proxy
Nippon-Yasan
The Bandai Premium store has also chosen to affiliate themselves/recommend a few potential shops to be used as intermediaries for non-Japanese buyers:
Buyee
From Japan
(this From Japan link shows various items that they waive commission fees for.)
Samurai Buyer
DEJapan
You'll want to provide your chosen intermediary with the link to the item. Just copy paste the link to the product pages for what you want and send them a message about it and they'll take care of it after they discuss pricing and their policies with you. The links embedded in the news article for the products are exactly what you'll need to send them.
Some of the intermediaries have a full storefront and may have the item listed, so you may want to check that first.
Last edited: