Show User Social Media
Hide User Social Media
Joined

Sep 8, 2006
Messages

17,382
Time for more Digital Monster X info!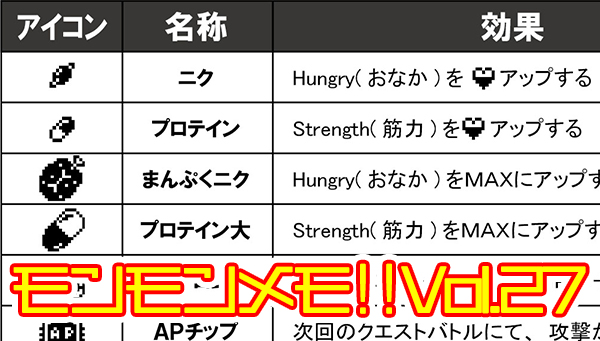 It's time for
the 27th MonMon Memo
! This time Big Dreamer Taoka goes back to gameplay elements of the Digital Monster X...
With an introduction to some of the raising and training features in the newest V-Pets!
First though, he comments how cold the weather is in November and asks that everyone please take care.
He also comments that he is still in short sleeves...
MonMon Memo 25
went over training to a degree by going over the XAI System, but this time a number of things will be gone over (including a bit more of the XAI System.)
The XAI System starts up automatically on the Digital Monster X when the Digimon wakes up in the morning. Based on the outcome, various parts of your Digimon raising will be affected.
For example, you may receive items, a battle may be initiated suddenly... perhaps there may even be bad outcomes!?
The item list for the Digital Monster X.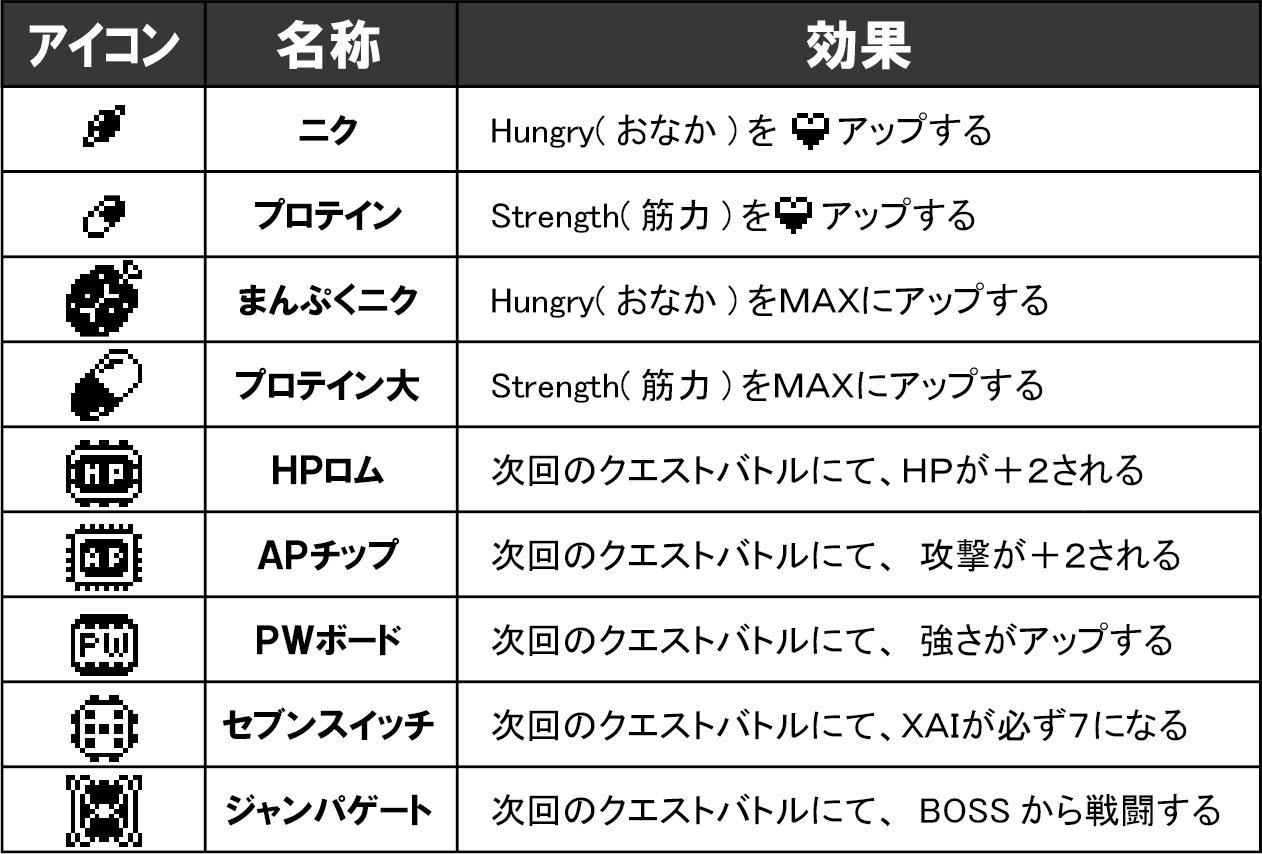 Meat - replenishes Hunger
Protein - replenishes Strength
Filling Meat - fully replenishes Hunger
Big Protein - fully replenishes Strength
HP ROM - +2 HP in your next quest battle
AP Chip - +2 attack in your next quest battle
PW Board - raises strength in your next quest battle
Seven Switch - XAI roll outcome will be fixed at 7 in your next quest battle
Jumper Gate - you will immediately face the boss in your next quest battle
Make full use of these items for raising, battling, and going around the map.
He's going to talk about raising Digimon next...
By defeating an enemy Digimon on the map, you get experience.
The level of Digimon goes up by this experience.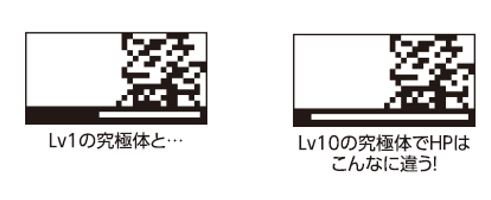 As the level goes up, HP, attack, and strength will go up, which will give you an advantage for battle.
Cold mode was received well in the Pendulum 20th Anniversary, and will be back in the Digital Monster X. In addition to cold mode, the backup system is being included, as mentioned previously.
By preserving Digimon you back them up, and you can swap them back in with Digimon you are raising.
2 backups can be saved at a time, and you can exchange 1 main and 2 backups, to swap around for a total of 3 Digimon.
Your saved Digimon...

Will appear as an SD memory card icon. (Taoka laughs at this.)
He recommends you use the backup system in an effective way.
The Digital Monster X adds new systems and elements and he asks that you try playing it and to enjoy the next MonMon Memo.
He doesn't say 'when' it is, but he does give us a small teaser...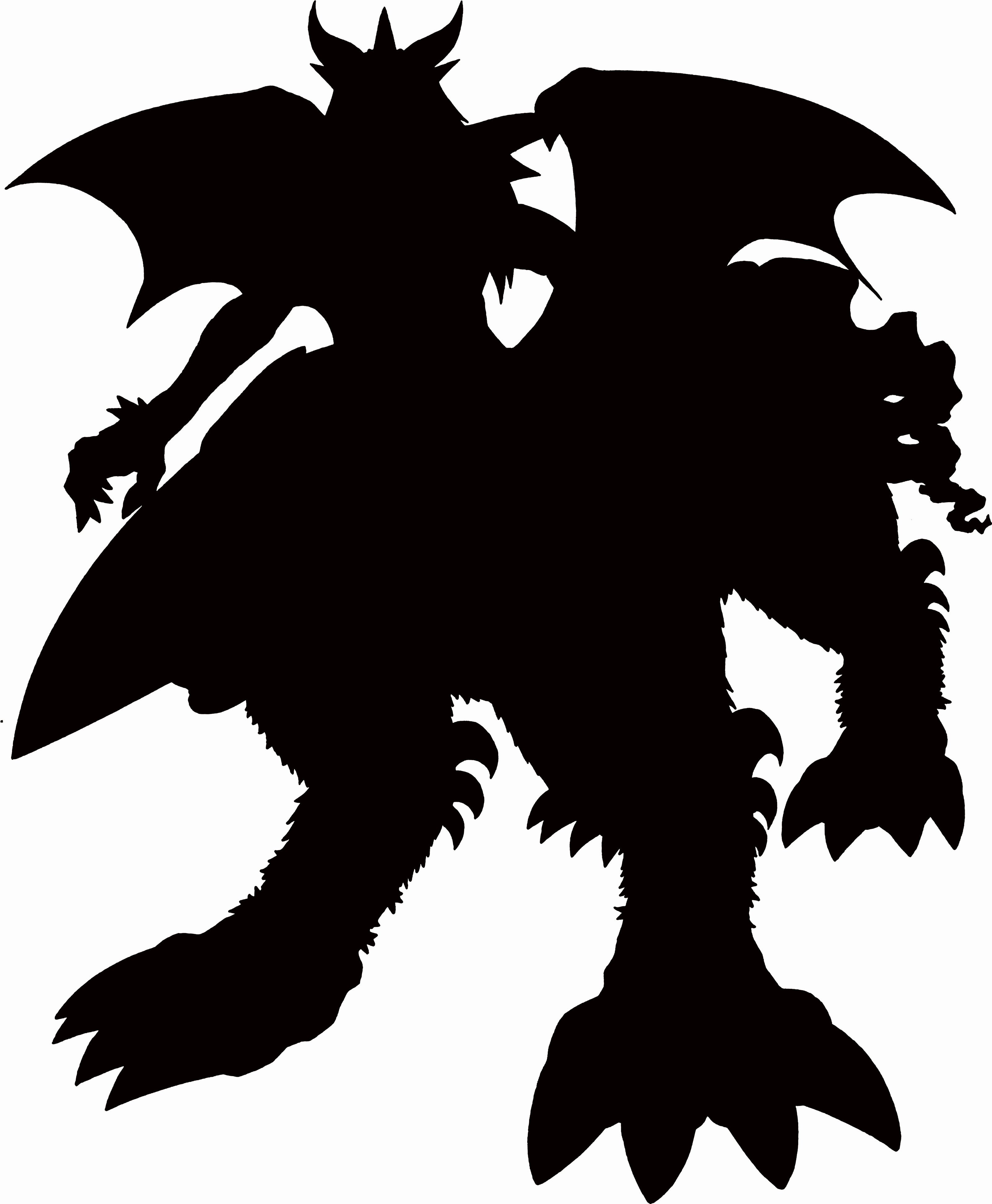 Hmmm...
Further details on the Digital Monster X, including how to pre-order, can be found
here
.
Premium Bandai USA recently announced they will sell the Digital Monster X directly to fans in the US and Canada. Info on that can be found
here
.
Update- Added and cleaned up some translation details above thanks to garm.
Previous MonMon Memos have included:
Cold Mode
Copymon
New Virus Busters
New Nightmare Soldiers
Silver Blue Special Digi-Eggs
Silver Black Special Digi-Eggs, Plus ones in both!
Jogress Digimon
Password Digimon
Overview of the 20th Pendulum, Plus Enemies in Battle Mode
Kenji Watanabe Pendulum Interview
CSA Digivice tri. Memorial
Additional Digimon showing up in the Pendulum 20th 2nd Wave
RagnaLordmon, Jogress of the 20th Anniversary Legend Arms
Pendulum Art Book Sample Pages, Teasers, and Interview Details
Pendulum Art Book Update- Digimon Designer Round Table! Plus Shikishi Artwork
Introductions for the CSA Digivice 1999 and Terriermon Plush, plus X-Antibody Updates
CSA Digivice 1999 Details
RagnaLordmon and Finalized Wave 2 20th Pendulum Packaging
Pendulum Art Book Preview- Twitter, Armor Evos, Omegamon, Chronicle
Digimon in 2nd Wave of 20th Anniversary Pendulums & Art Book Preview
Digital Monster X and X-Antibody Teasers
Digital Monster X Booklet Details
Digital Monster X Digimon Info & CSA Digivice 1999 Booklet Details
Digital Monster X Map System Info
Digital Monster X Battle System Info
New X-Antibody (Finalized Diablomon X & Sakuyamon X) Digimon Artwork