Show User Social Media
Hide User Social Media
Joined

Sep 8, 2006
Messages

17,421
Time for a new V-Pet!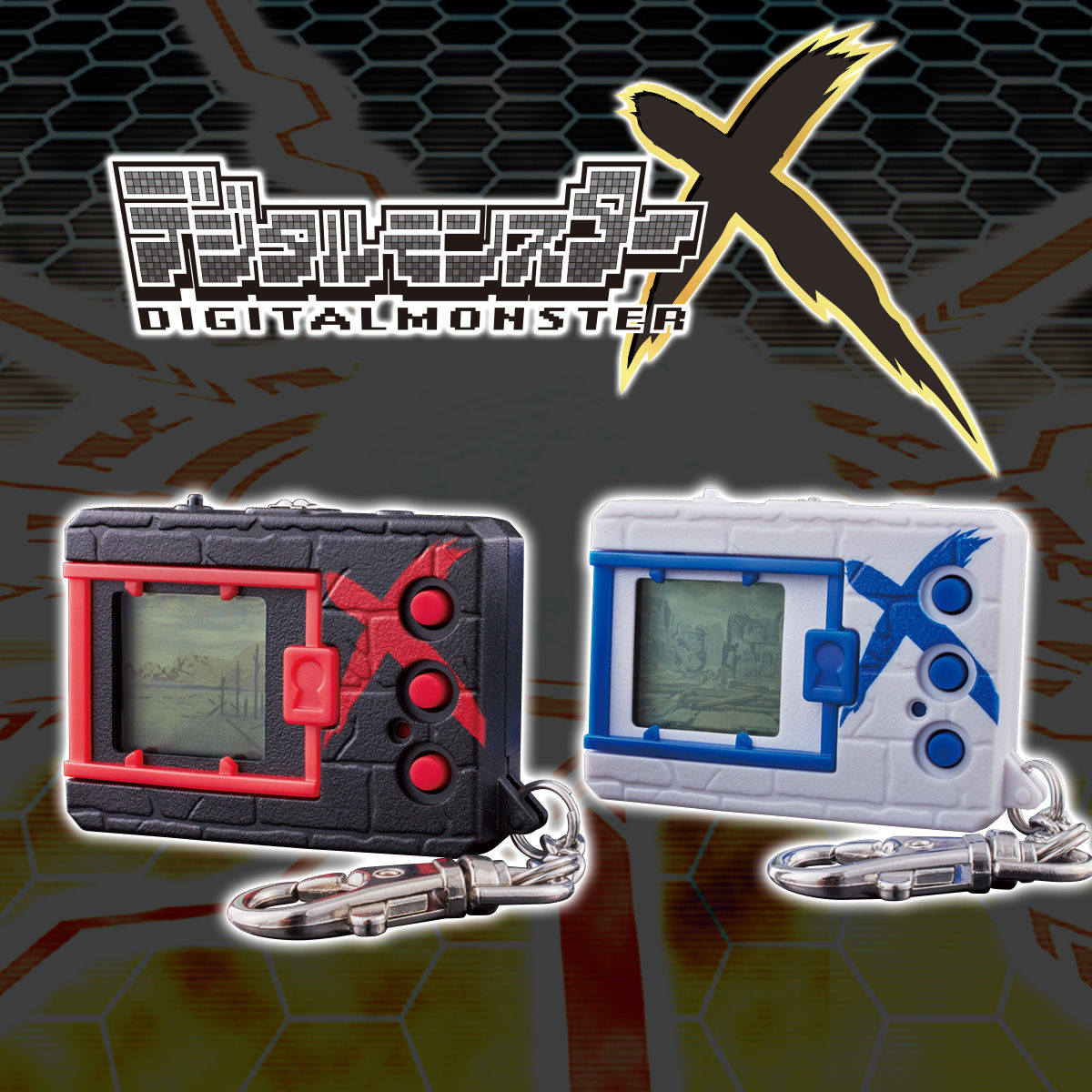 The new Digital Monster X V-Pets are coming!
After teases (and getting a bunch of images early) we finally have the various details for the V-Pets themselves!
First up, the colors...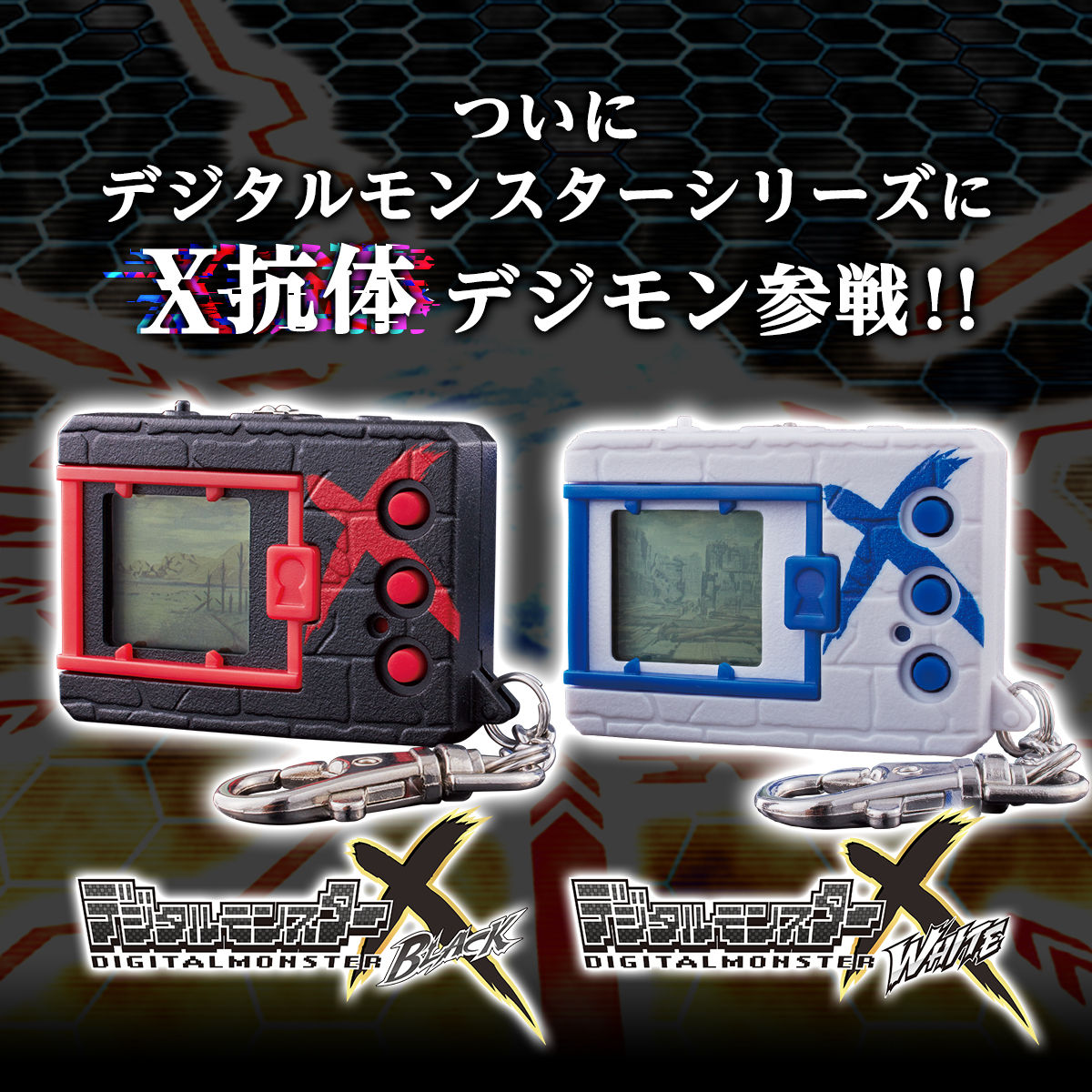 The X-Antibody Digimon are entering the Digital Monster series! This new V-Pet will come in black and white. Both use the 20th Anniversary shell with new color. and an 'X' graffiti slash on it. Black has red as a secondary color, while white has blue.
On to the V-Pet details!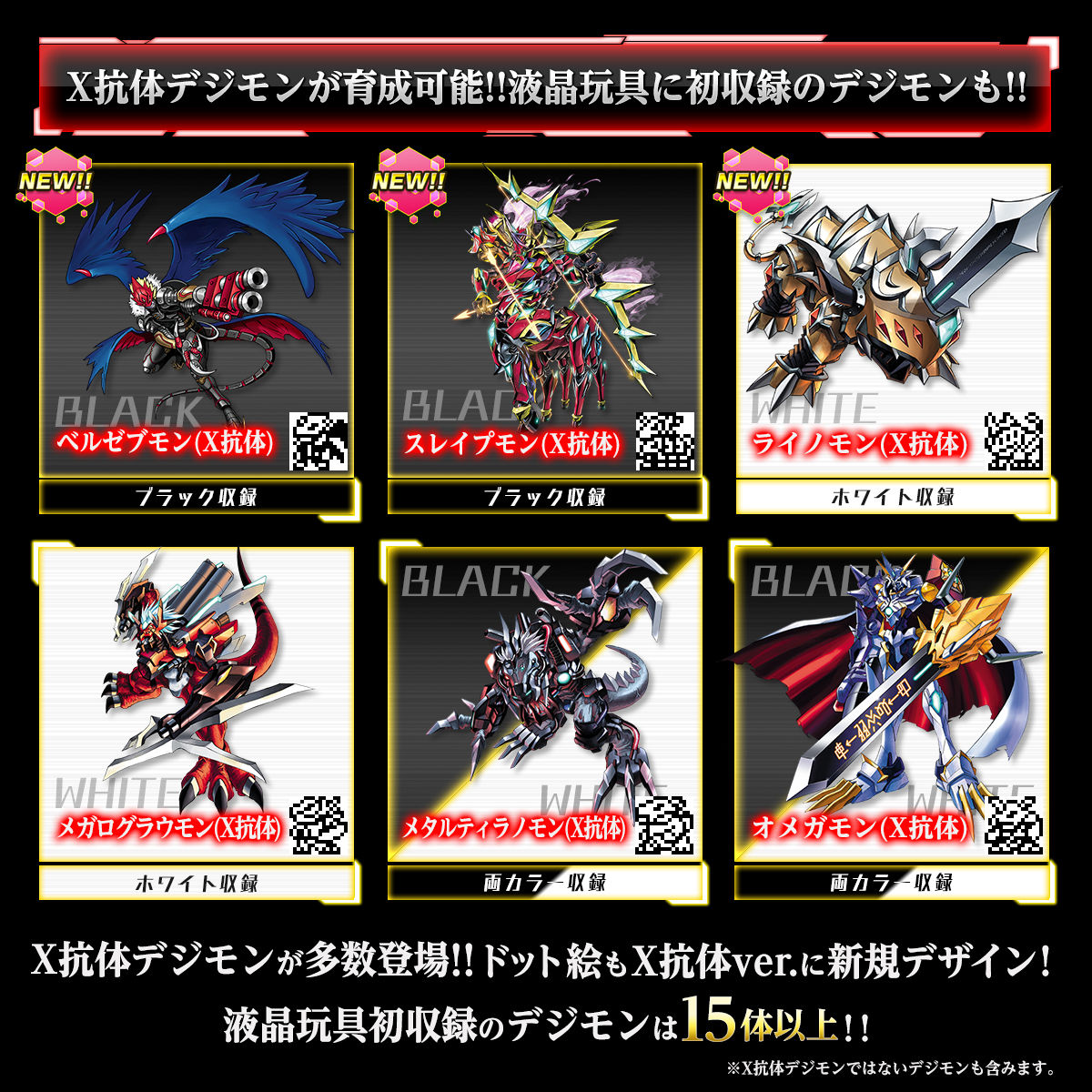 You can train X-Antibody Digimon! Includes a number of Digimon who are appearing in an LCD toy for the first time!
They preview some known X-Antibody Digimon for each V-Pet!:
Black Version- Beelzebumon X and Sleipmon X
White Version- Rhinomon X and MegaloGrowmon X
Both Versions- MetalTyranomon X and Omegamon X
A lot of X-Antibody Digimon will appear. Dot designs for many are newly designed, and many haven't appeared before...
And speaking of haven't appeared before...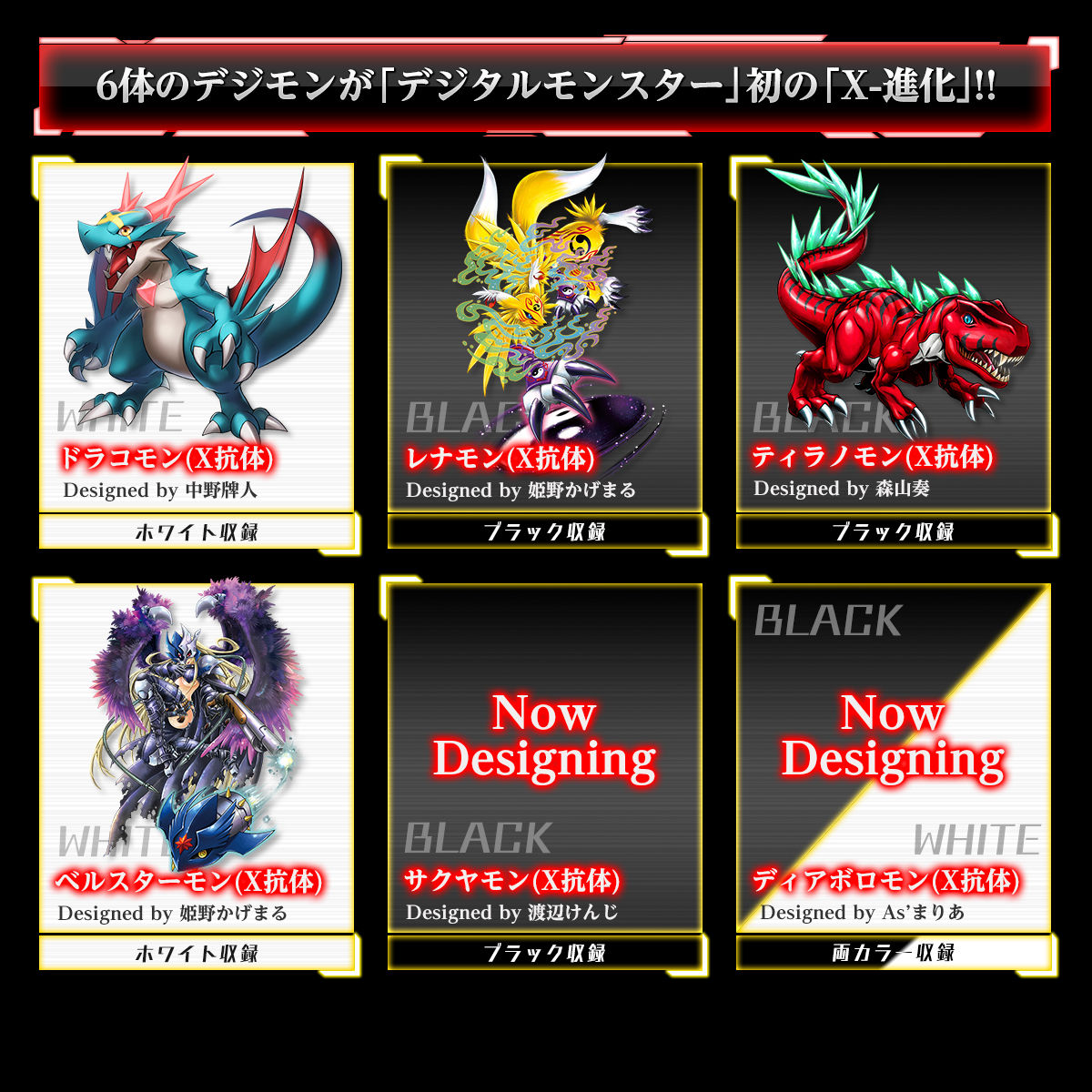 The first X-Evolution for six Digimon!:
Black Version- Renamon X, Tyranomon X, and Sakuyamon X (no art for Sakuyamon X yet.)
White Version- Dracomon X and BelleStarmon X
And appearing in both (but no art yet), Diablomon X!
And out of those 6, all were designed by Digimon veterans!
Haito Nakano did Dracomon X.
Kagemaru Himeno did Renamon X and BelleStarmon X.
Soh Moriyama did Tyranomon X.
The two unrevealed ones are by very familiar names. Sakuyamon X was designed by Kenji Watanabe and Diablomon X was by As'maria.
They also detail how there are at least 15 Digimon that have never been raiseable before.
They also reveal two 'non' X-Antibody Digimon who will be appearing...
Sistermon Ciel and Damemon.
In a bit of a twist, a reveal of some new features, including an adventure mode!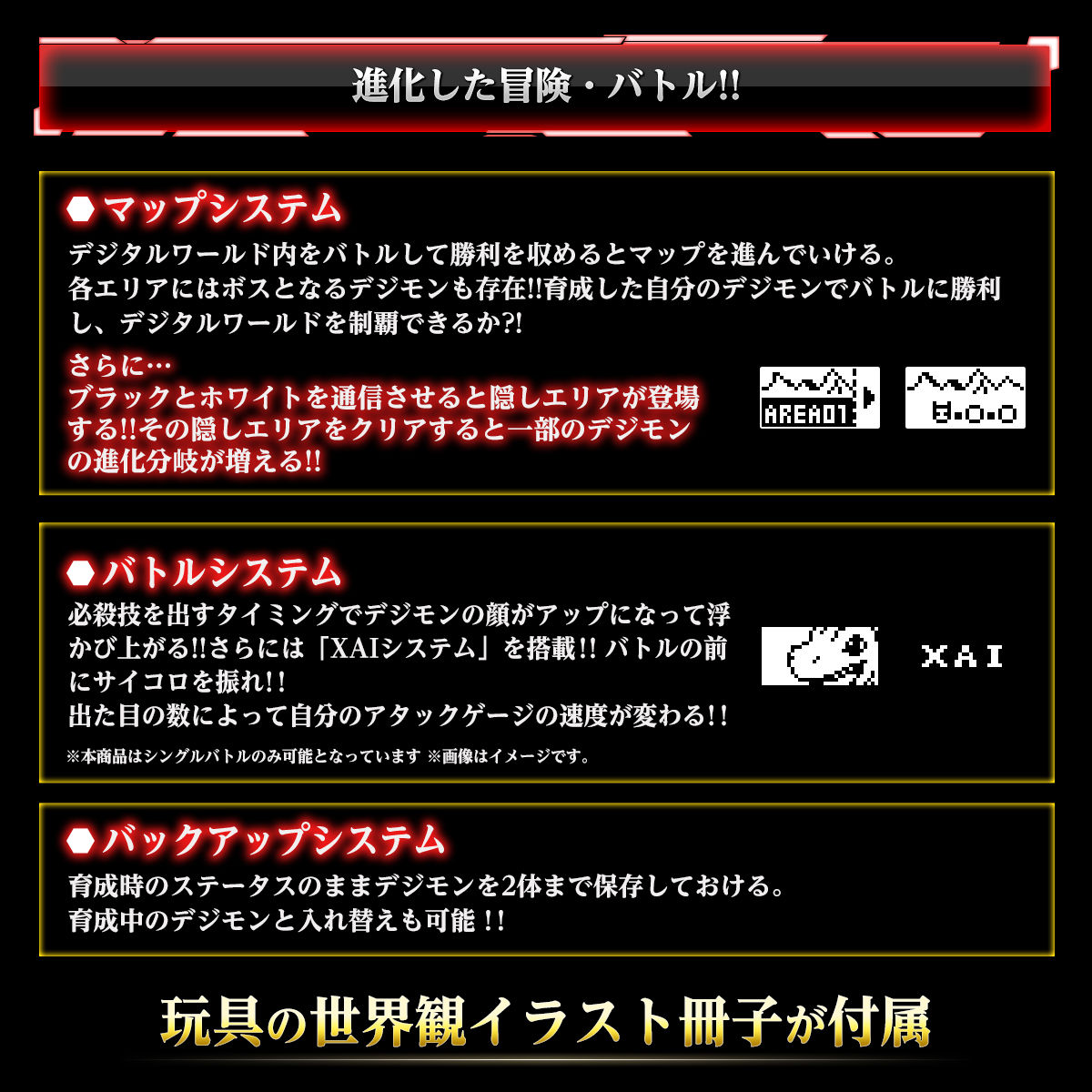 The Adventure and Battle Evolves!
Map System- If you win a battle, you advance on the map. Boss Digimon appear in each area also!
Can you battle with your Digimon that you trained to win the Digital World?
Hidden areas will appear when you communicate between the black and white versions.
When you clear the hidden areas, evolutions for some Digimon will increase!
On top of the adventure mode they give some additional details...
The Digimon's face appears when using a special move in the system.
The XAI statistics system also returns from the Pendulum X!
Plus you can roll a dice before the battle. Depending on the number the speed of your Attack Gauge will change.
This product only supports single battles.
Backup system- It is possible to replace Digimon who you are raising. You can save the exact status of up to two Digimon, and swap them out with Digimon you are currently raising.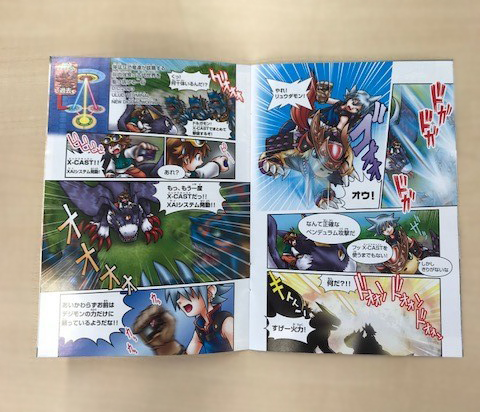 There will also be a booklet included that details the setting of the Digital Monster X. This will include the Chronicle X illustrations, of which they've shown us one. These will all apparently be drawn by Soh Moriyama, which adds to the fun because, as they point out, he was the illustrator for the original Digimon Chronicle.
Those details regarding the booklet are
the only new information from MonMon Memo 22
. They don't show any images of the new booklet. The photos above are images from the booklet included with the old Pendulum X, which they show as an example since they intend the new booklet to be a 'new' version of that.
We finish with the packaging, which is gorgeous!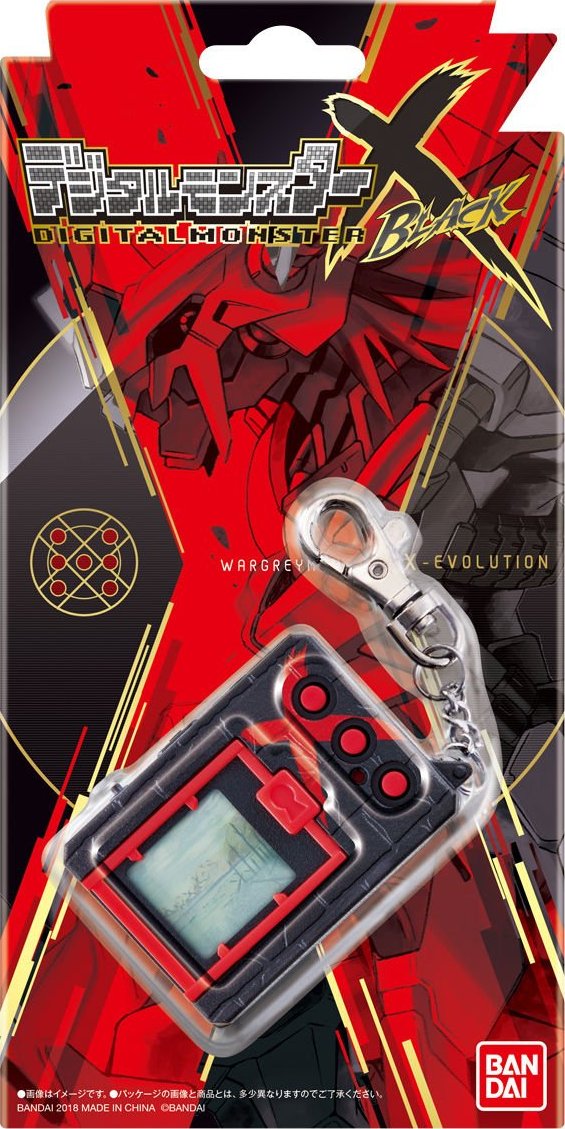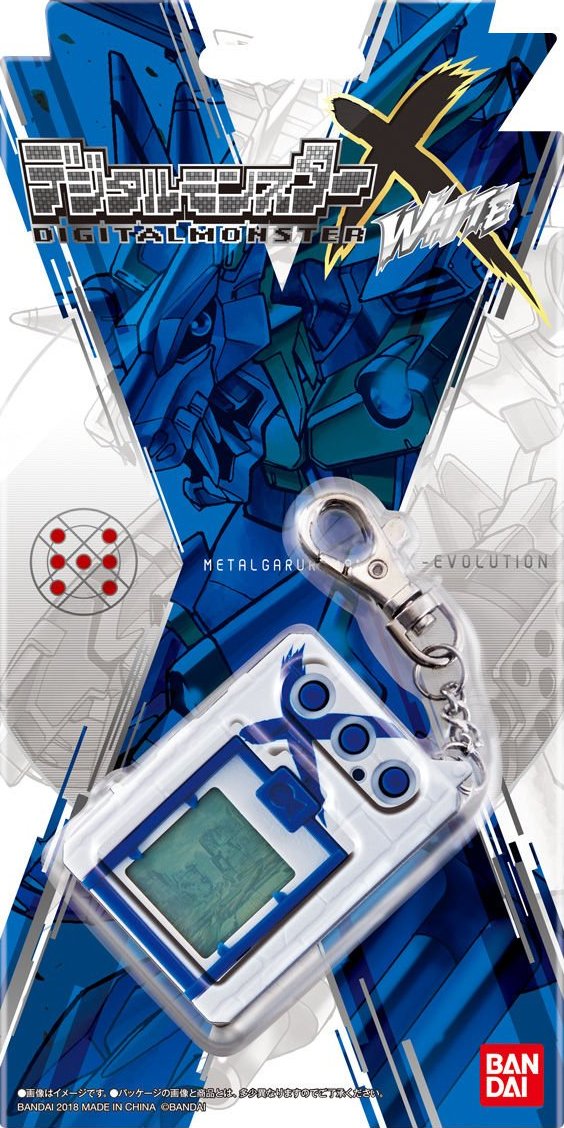 Black will have packaging featuring WarGreymon X while white will feature MetalGarurumon X.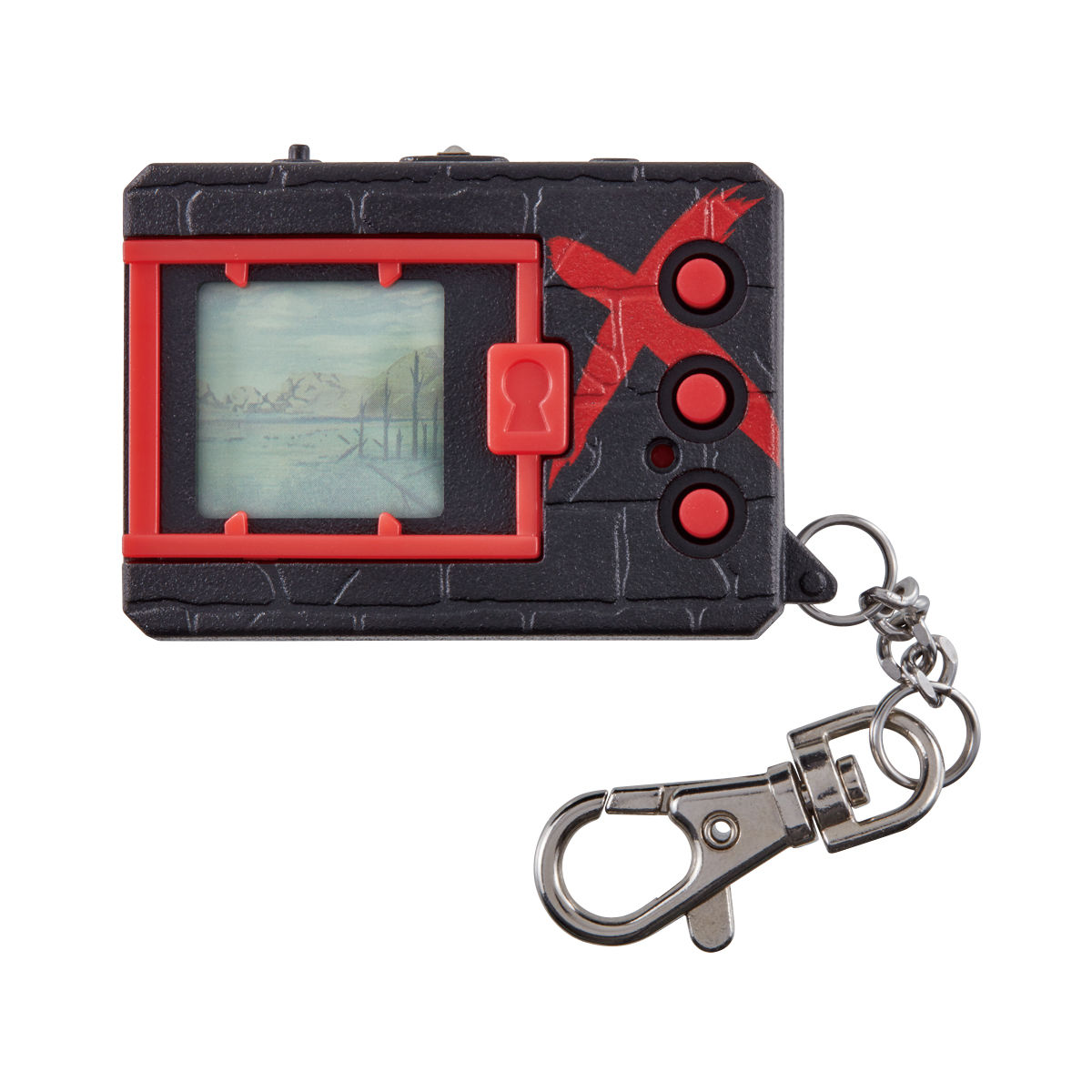 Pre-orders are open at Premium Bandai for the Digital Monster X!
Each costs 3,780 yen and pre-orders will be open until November 15th. They ship in March!
And of course there is one last thing...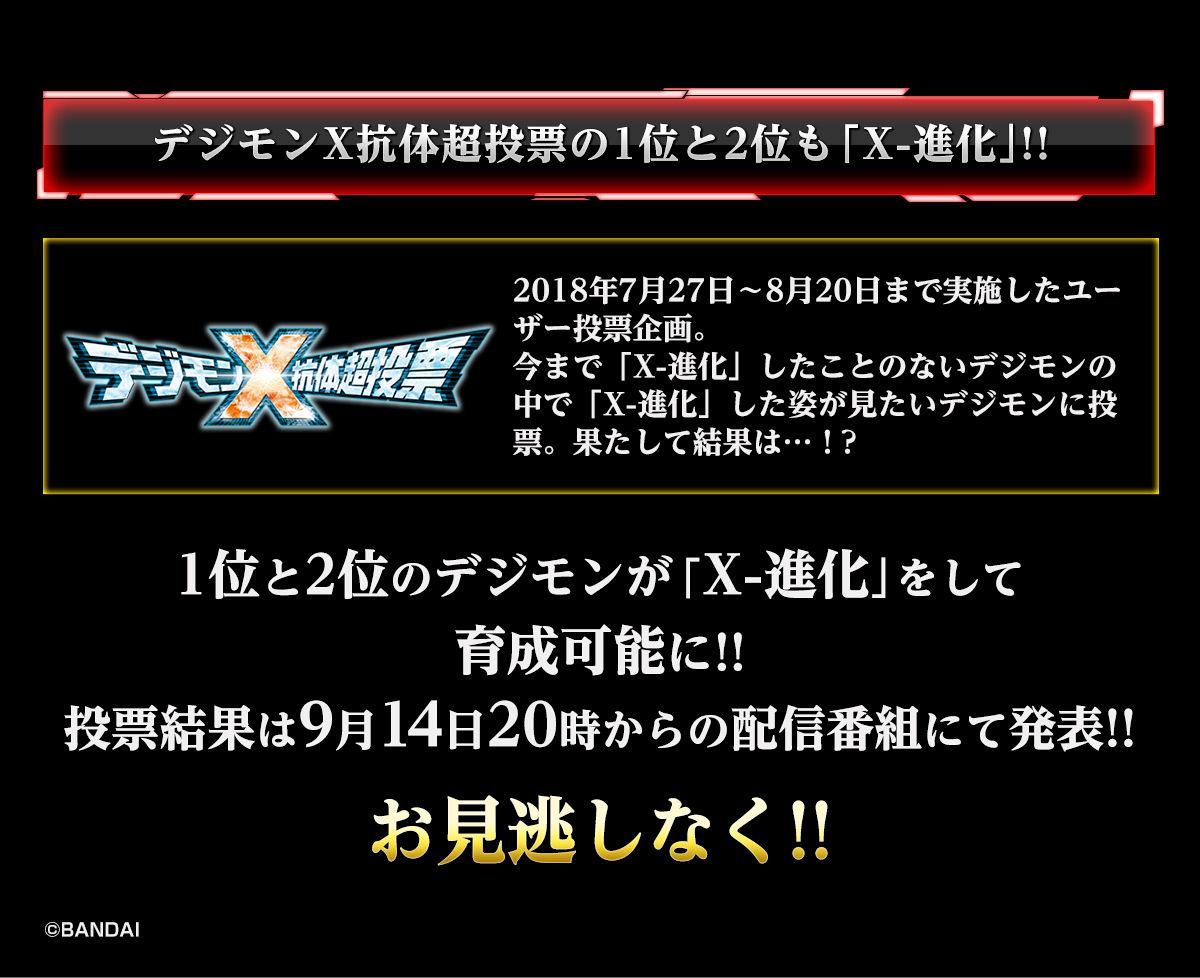 Tonight is the Digimon toy and game livestream
! They'll be showing off the new Digital Monster X, along with other products!
They will also reveal the winners of the fan vote! The winning Digimon will get X-Antibody forms and be included in the Digital Monster X!
You'll want to contact an intermediary to get these items sent to you. WtW is not affiliated with any, but here are a selection of intermediaries that have worked well for various WtWers and their friends in the past:
From Japan
Rider Proxy
Nippon-Yasan
The Bandai Premium store has also chosen to affiliate themselves/recommend a few potential shops to be used as intermediaries for non-Japanese buyers:
Buyee
From Japan
(this From Japan link shows various items that they waive commission fees for.)
Samurai Buyer
DEJapan
You'll want to provide your chosen intermediary with the link to the item. Just copy paste the link to the product pages for what you want and send them a message about it and they'll take care of it after they discuss pricing and their policies with you. The links embedded in the news article for the products are exactly what you'll need to send them.
Some of the intermediaries have a full storefront and may have the item listed, so you may want to check that first.
Update- Now that we have all the details reformulated the article entirely.
Update- Cleaned up a few details thanks to garm.